After an estranged father and daughter reunite, they're arrested for having a baby and planning a wedding together.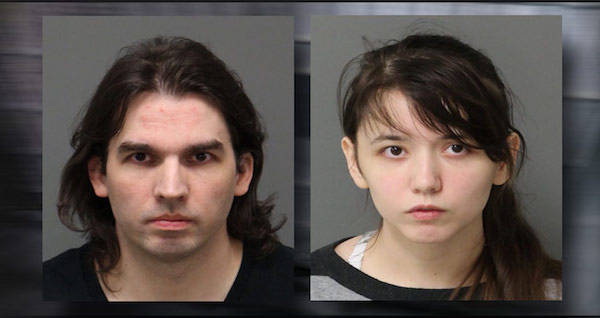 The saying goes you can't choose who you love. But that doesn't mean there's no such thing as bad choices. This proves especially true when it comes to the story of Steven and Katie Pladl.
Steven Pladl is the biological father of Katie Pladl and on January 27 2018, after having a baby and planning on getting married, the two were arrested at their home in Knightdale, North Carolina.
Katie, now 20 years old, and Steven, 42 years old, were both charged with incest, contributing to delinquency, and adultery.
After she was born in 1998, Katie Pladl was placed for out-of-state adoption, and at age 18 she used social media to track down her biological parents. She reunited with them in August 2016 and moved into their home just outside Richmond, Virginia, where they resided with their other two children.
It didn't take long for things to start getting weird. Steven's wife told authorities that he began sleeping on the floor of Katie's bedroom after Katie had moved into the house. Warrants stated that Steven told his other children to address Katie as their step-mom.
His wife, who has chosen to remain anonymous in order to protect herself and her two other children, to move out. She left the home in November 2016 and legally separated from her husband.
As disturbing as the situation already was, the former wife wasn't aware of a sexual relationship between Steven and Katie Pladl until May 2017 when she learned through the journal of one of her children that Katie was pregnant…. with Steven's baby.
Warrants also stated that she called Steven to ask if he had impregnated their adult daughter, to which he responded that she was in fact pregnant with his child and that the two were going to get married.
A baby boy, born in September 2017, was present when Katie and Steven were arrested.
Back in July Katie posted a photo to her Instagram account, which is currently still active, of her and Steven kissing. Katie Pladl is visibly pregnant in the photo and the caption reads, "Nothin fancy, just love" along with the hashtags, "JustMarried," "SimpleWedding" and "Pregnancy."
Also an aspiring artist, Katie wrote in the artist statement on the blog she maintains that "Creativity means stepping out of your comfort zone."
After their arrests, a $1 million bond was posted for Steven and Katie. Steven Pladl was released on bond, while Katie remained in jail.
On Feb. 5, 2018, the two appeared in court together for the first time. If convicted, both of them could be looking at up to 10 years in prison.
---
Next, read about the time a man was arrested for chasing his daughter in a clown mask or when a man choked his friend to death after she rejected his marriage proposal.