Ted Bundy was a murderer and a sociopath, but he was also on the honor roll at the University of Washington.
Ted Bundy was a lot of things. He was a psychotic child and a disturbed teenager. He was a murderer, executed in 1989, and most recently a media phenomenon in the biopic Extremely Wicked, Shockingly Evil and Vile.
But, at one point, amid all the other things he was and would become, Ted Bundy was a college student. A college student whom others would describe as charming, easy to get along with — even empathetic.
Yes, it seems that while his adult life was shockingly evil, Ted Bundy's education was shockingly normal. Ah, how times change.
The Early Years
Ted Bundy was born Theodore Robert Cowell in 1946 in Burlington, Vermont. His early years were, in a word, tumultuous. The woman he believed was his sister, Eleanor Louise Cowell, was actually his mother, who'd given birth to him out of wedlock at age 22. He lived with his maternal grandparents — who he thought were his parents — in Philadelphia.
According to Dr. Dorothy Otnow Lewis, a psychologist who examined Bundy as part of a last-ditch effort to save him from the electric chair, Bundy's maternal grandfather was "an extremely violent and frightening individual" who kicked dogs, swung cats by their tails, and beat people up.
Bundy showed signs of mental disturbance from a young age: his relatives recalled how when he was only in preschool, he'd sneak into his grandfather's greenhouse to read his pornography. Several times, when he was only three years old, he'd place butcher knives under the covers next to his 15-year-old aunt while she was in bed.
His mother ultimately moved him across the country to Tacoma, Washington. There, she settled down with a man named Johnny Bundy, who adopted young Ted and officially made him a Bundy.
Ted, however, was not a fan of his new stepfather and began to withdraw from his new family and his new life. In an effort to keep to himself, Ted Bundy began to throw himself into his schoolwork, considering it a reprieve from his everyday life.
Ted Bundy's Education
Ted Bundy's education began in Tacoma at local elementary schools before he started at Woodrow Wilson High School.
In interviews later in life, Bundy remembered his high school years as isolated, claiming that he "chose to be alone" and preferred to be by himself. He recalled focusing on schoolwork, using academics as an excuse to hide from the social situations he feared.
"I didn't know what made people want to be friends," he told true crime writer Ann Rule. "I didn't know what underlay social interactions."
"In my earlier schooling, it seemed like there was no problem in learning what the appropriate social behaviors were," he told Stephen Michaud and Hugh Aynesworth for their book Ted Bundy: Conversations With a Killer. "It just seemed that I reached a wall, as it were, in high school."
However, classmates would remember the situation differently. Rather than a withdrawn, introverted boy, they remembered a social, outgoing young man, who was "well-known" and "well-liked." One former classmate even referred to him as a "medium-sized fish in a large pond" – not the most popular, for sure, but hardly a social outcast.
While in school, Bundy focused on skiing as an athletic venture, often finding his way up the slopes with stolen lift tickets. His reputation for stealing would get him in trouble not once but twice during his high school years, when he was arrested for suspicion of burglary and auto theft.
However, by the time he graduated high school, his record was expunged. And it was good for him that it was; without a clean record, he may never have gotten into the next phase of his education – his college years.
Bundy's College Years
After graduating from Woodrow Wilson High School in 1965, Ted Bundy spent a year at the University of Puget Sound. After that, he transferred to the University of Washington to study Chinese. It was at UW where he had some of his most formative experiences — but they were outside the classroom.
In the spring of 1967 at his dorm at UW, he met the girl of his dreams. He referred to her as "S" in his writings, but biographers commonly dub her Stephanie Brooks.
Bundy admired Brooks from afar. She was a bit older than him and from a much more well-to-do family; at first, Bundy assumed she was out of his league. But he pursued her nonetheless, hitching a ride with her to the mountains east of Seattle to go skiing.
They began a brief but — for Bundy, at least — very intense romance. They went on trips to the mountains, dinner dates in Seattle, and made love in their dorm rooms.
Bundy was in love.
Brooks graduated in the spring of 1968, left Washington for San Francisco, and Bundy followed her. He earned a scholarship to study Chinese at Stanford University that summer. He wanted their love to last.
But Brooks had other ideas. She thought Bundy seemed directionless and unsure of himself, and she suspected he'd lied to her on more than one occasion. She couldn't see how he'd fit into her life, and she broke things off, urging him to go back to UW.
Later, psychologists who observed Bundy would point out this breakup as a pivotal moment in Bundy's psychological development.
Devastated, Bundy switched his academic focus from Chinese to sociology and urban planning, but dropped out of UW after his grades were less than stellar.
He worked as a driver and bodyguard for Republican Lieutenant Governor candidate Art Fletcher, and after Fletcher's narrow loss moved across the country to Philadelphia. While staying with family there, he took a few classes at Temple University.
It is believed that during his brief tenure at Temple, he located his birth records and discovered his true parentage. This discovery further exacerbated the emotional turmoil he was feeling, and likely was also a pivotal turning point.
It is also believed that this period — his time in Philadelphia in 1969 — is when Bundy committed his first killings: those of 19-year-olds Susan Davis and Elizabeth Perry in Ocean City, New Jersey. Bundy would have been 22 years old.
By the fall of 1969, Bundy was back at the University of Washington, where he met Elizabeth Kloepfer, a divorcée from Utah who worked as a secretary at the university's medical school.
In addition to continuing his romantic life, Ted Bundy also continued his education. In 1970, he re-enrolled at the University of Washington with a newfound niche for an ironic subject: psychology.
The Psychotic Psychologist
While at UW, Ted Bundy took a work-study job at Seattle's Suicide Hotline Crisis Center, where he proved to administrators that he possessed enough empathy and straight-headedness to talk people out of killing themselves. There he met the woman who would write his biography, Ann Rule.
Rule's initial take on Ted Bundy wasn't all bad – in fact, it wasn't bad at all. During their time working side by side at the Crisis Center, Rule thought of Bundy as "kind, solicitous, and empathetic."
Of course, she would be just one of many who were duped by Bundy's deadly charm. At the same time that he was charming her at work, he was acting as a double agent on a political campaign.
Following his graduation from UW in 1972, Bundy put his degree to use on the re-election campaign of Washington Governor Daniel J. Evans. While working for Evans, he posed as a college student following Evans' opponent Albert Rosellini for a paper on the governor's race. Armed with a tape recorder, he'd record Evans' speeches, type them up, and disseminate them to the Evans campaign.
His success with the Evans campaign – Evans won handily – led to his eventual hiring as an assistant to Ross Davis, Chairman of the Washington State Republican Party. Davis recalled liking Bundy, sizing him up as "smart, aggressive…and a believer in the system."
His work with Evans and Davis also drove Bundy to continue his education. In 1973, Bundy entered the University of Puget Sound Law School (now the Seattle University School of Law) despite his average test scores and began proving himself to be a bright young man. He was doing well in his classes and doing well with his peers and job opportunities, and it seemed that his future was bright.
Then, things took a turn.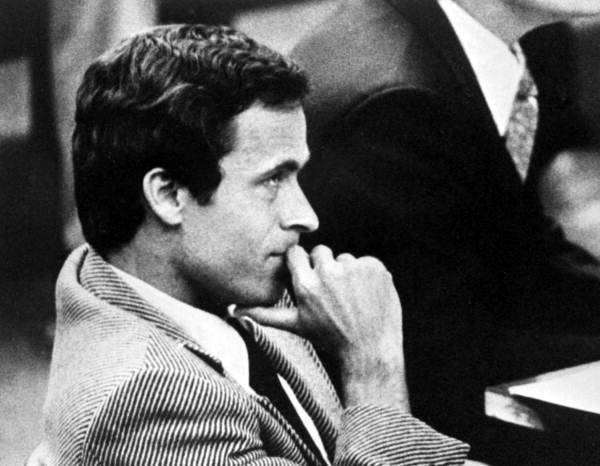 While on the campaign trail with Evans, Bundy had reconnected with Stephanie Brooks, whom he had dated during his first year of college. With Brooks struck by how successful and driven Bundy seemed, the two rekindled their relationship. Brooks flew from California to Seattle several times to be with him. They talked about marriage, and at one party he introduced her to a friend as his fiancée.
Then, suddenly in the fall of 1974, Bundy abruptly cut off all contact with Brooks. He refused to answer the phone, left letters unanswered, and was utterly unreachable. When she finally reached him and asked why he had seemingly dropped off the face of the earth, he responded with "I have no idea what you mean."
According to Rule, Brooks later concluded that Bundy courted her knowing that he'd break up with her – as payback for they way she left him.
Following the breakup, Ted Bundy's education began to suffer. He began skipping classes, failing tests, and slowly disappearing from his law school altogether.
And, as Ted Bundy disappeared from school, young women began disappearing from the Pacific Northwest…and everyone knows how that turned out.
---
After reading about Ted Bundy's high school and college years, find out how he married his wife, Carol Ann Boone, after the horrifying truth of his murder spree came out. Then find out what we know about his and Boone's daughter, Rose Bundy.