For some people, furniture is an afterthought. For physics-loving designer Robby Cuthbert, it's an art form. See his incredible tension furniture for proof.
We've become accustomed to a world where furniture is always in our peripheral view, but the work of designer and woodworker Robby Cuthbert puts everyday furnishings at center stage.
Cuthbert crafted this ethos while in college. There, his interest in cross-country skiing and the way the body works eventually yielded a series of sculptures that examined the inner mechanics of human muscle. "[My art professor and I] ended up talking about how muscles work and how you might express that idea with a sculpture," Cuthbert said.
"I ended up finding some steel cable laying around the studio and decided to try and wire a couple of pieces of curved wood together," the designer said. "The idea was that the two pieces of wood, though never touching, would work to support each other through the counteracting forces provided by the cables."
From this, Cuthbert developed the idea for tension furniture, which would be free from the traditional methods of adhesion. Instead, his designs rely solely on opposing forces of tension to achieve a surprising stability and sturdiness. The aesthetic and functional results are a fascinating juxtaposition of form and physics: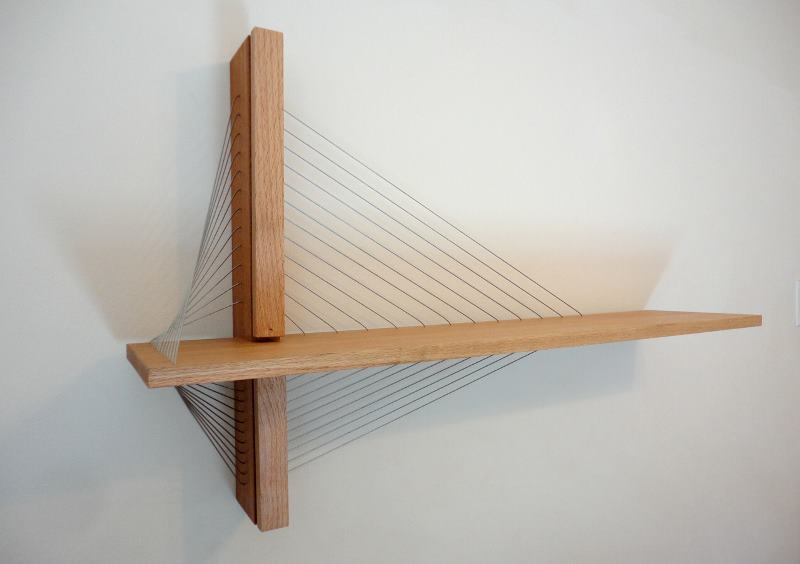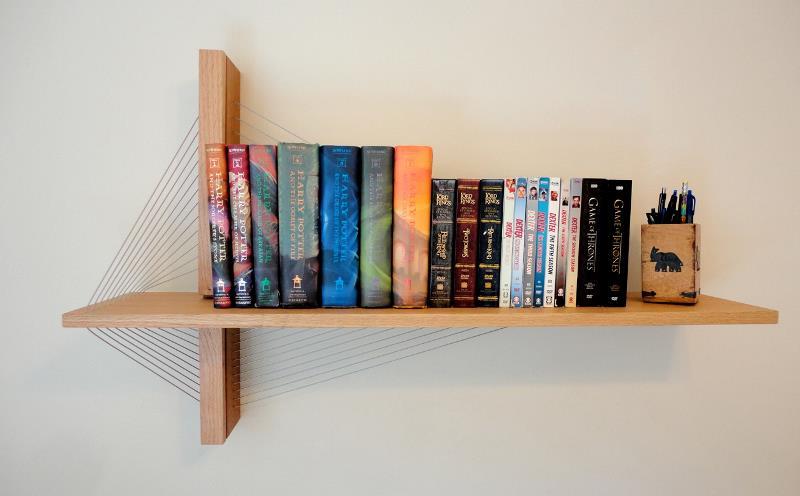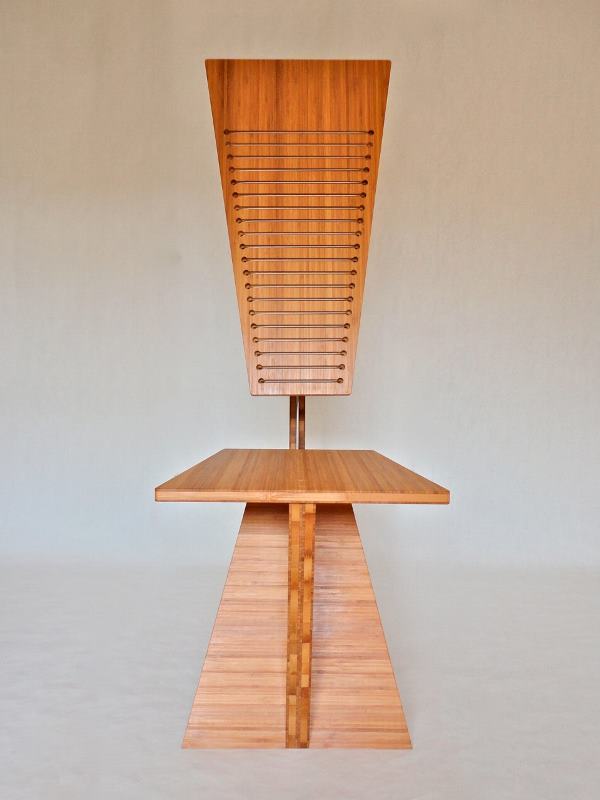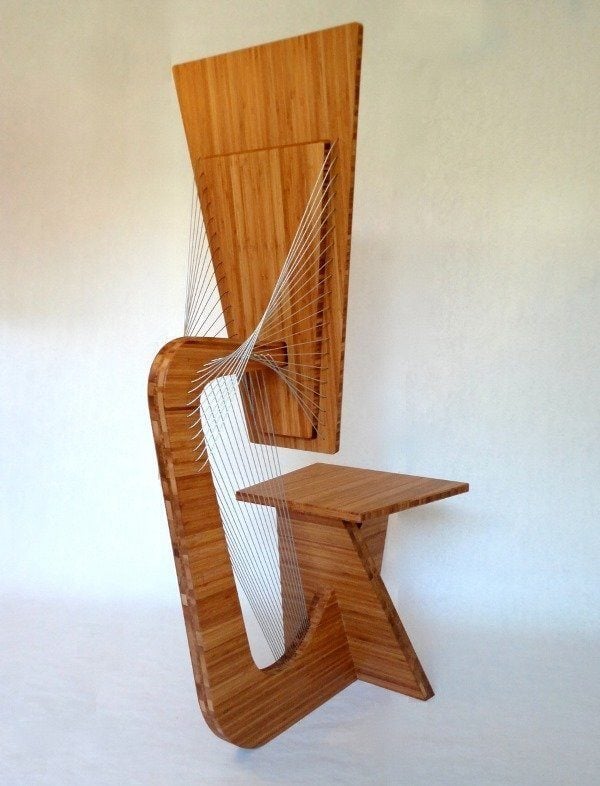 While an interest in the human body helped inform his interest in tension furniture, Cuthbert says it was the Internet that catapulted his designs to notoriety. Two years ago, he uploaded his designs to Reddit and Imgur, where they went viral and received almost 300,000 cumulative views.
Cuthbert credits this for an influx of orders as well as an invitation to the Architectural Digest Home Design Show. "My work started popping up all over the internet and on various blogs and news sites," Cuthbert said. "The whole experience showed me how far-reaching Reddit and Imgur are."
Today, Cuthbert continues to develop new furniture prototypes and handmakes every order that he receives. That's not to say that he feels like he has dominated the totality of furniture design, however. Even though Cuthbert has reconfigured a litany of everyday furnishings, a white whale still exists for him: the chair.
"I've designed a couple different chairs so far, but I have yet to make one that hits all the right notes," Cuthbert said. "In their stripped down form, chairs are so simple that it's hard to find a way to incorporate my usual steel cables."
While we wait for Cuthbert's iteration of the chair, watch this video the designer made describing how tension furniture works and is made: