Street art has been a unique form of expression since the 1800s. It is inherently populist and often used as a means to fight the establishment by rebelious movements.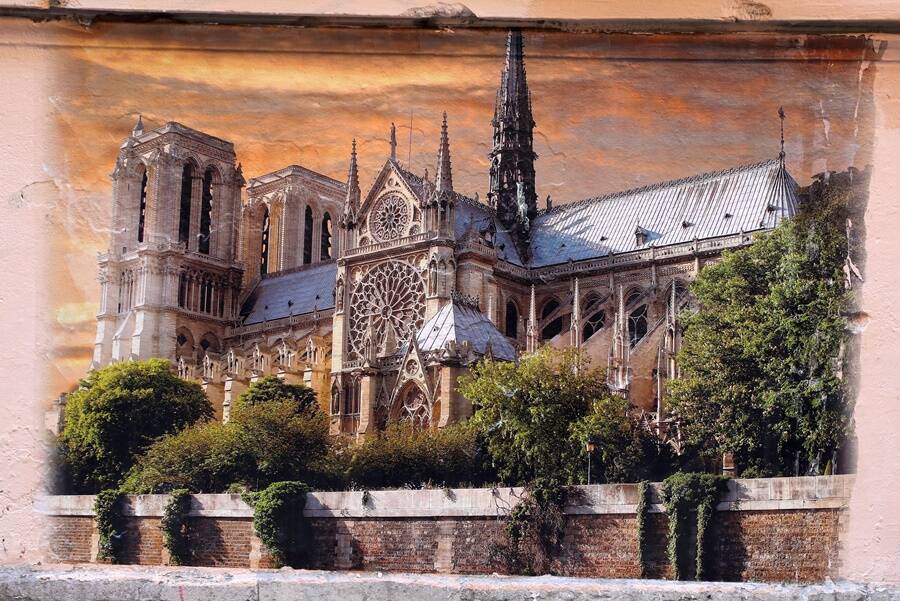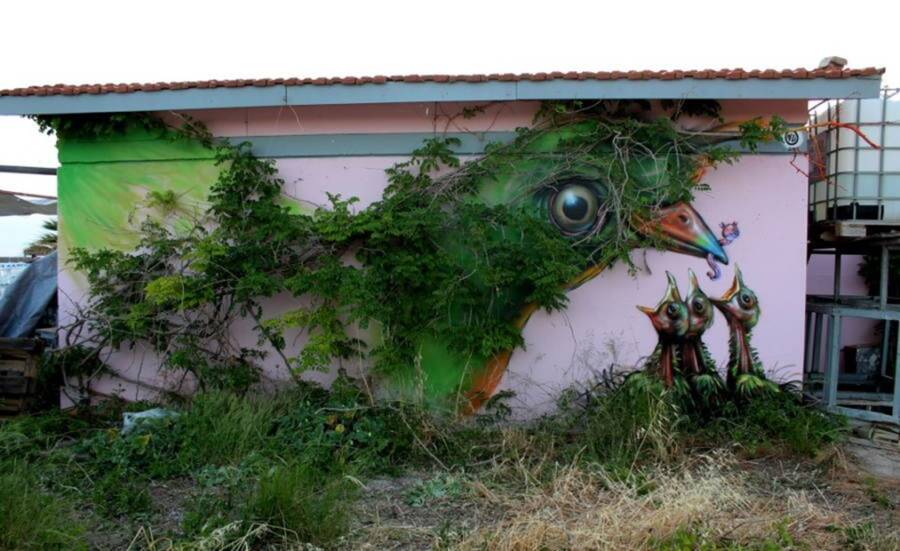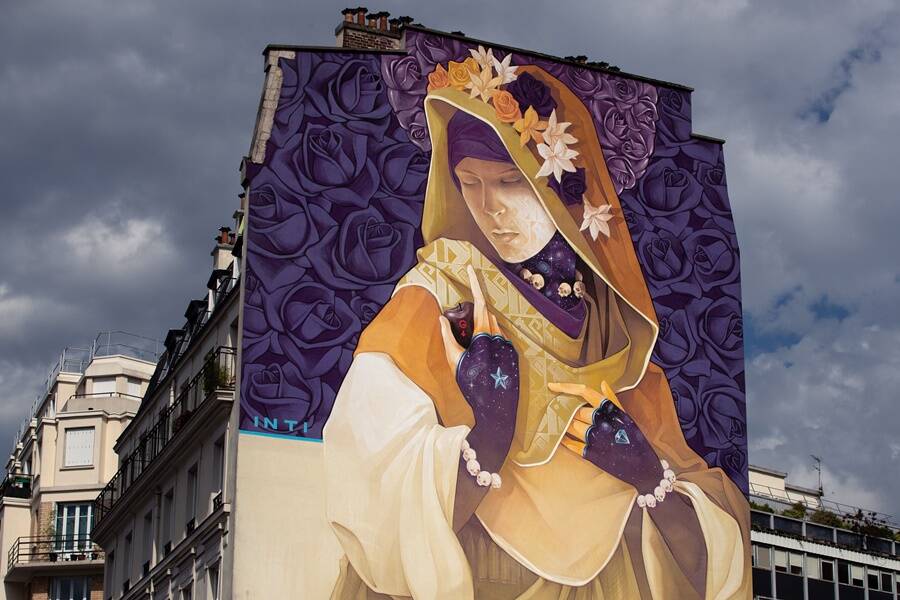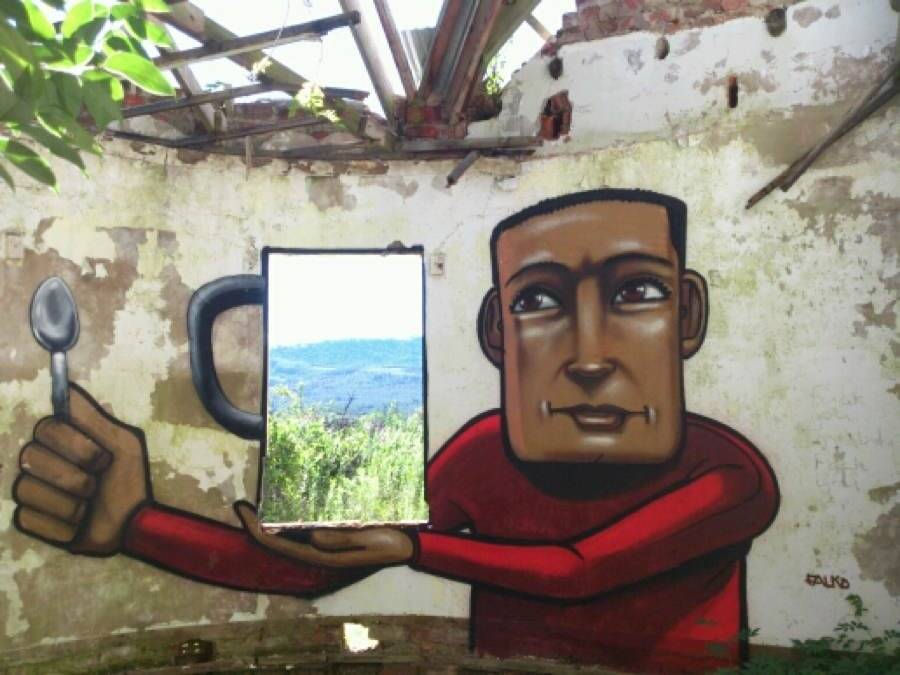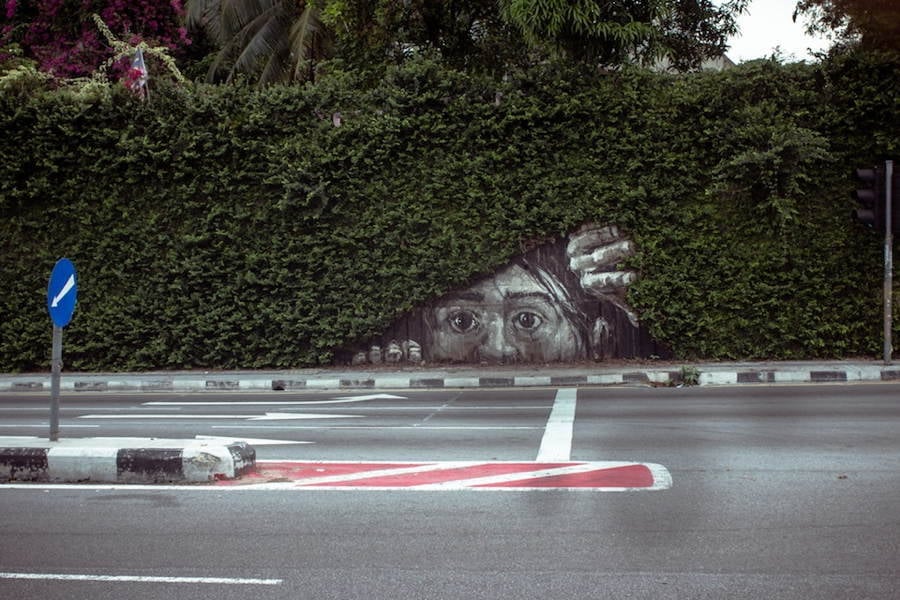 Alexander DemianchukTASS via Getty Images
Joel Saget/AFP/Getty Images
Debajyoti Chakraborty/NurPhoto via Getty Images
Donat SorokinTASS via Getty Images
Punit Paranjpe/AFP/Getty Images
Juancho Torres/Anadolu Agency/Getty Images
Where Did Street Art Come From?
Street art, sometimes referred to as "urban art," has a long history that is not particularly well-documented, arguably because of its nature (it has always been considered an underground or subculture) and our lack of means to properly record it before the advent of technology.
But the history of street art stretches back to the 1800s — possibly even earlier — when Vienna writer and mountain climber Joseph Kyselak was famous for etching his name across the Austro-Hungarian Empire during the early 19th century.
Kyselak's habit of writing his name around the city made him, essentially, the world's first known "tagger" which is basically street art slang to describe the act of brandishing an artist's personal signature.
Kyselak wasn't really making art — he would only leave a marking of his name and nothing else — but he successfully made a quirky hobby out of it. He tagged countless sites throughout his travels around the Austrian monarchy's territory, including rocks, churches, and other places.
Some believe that his odd hobby started from a friendly bet with friends about whether the writer could become famous throughout the empire within three years.
Apparently, Kyselak decided the best way to make himself famous was to cover public spaces with his name. But what simply started as a bet (which he later won) turned into an obsession; his tagging impulses got so intense that Austrian Emperor Francis I allegedly summoned Kyselak after he had desecrated an imperial building.
Eventually, the emperor managed to get him to agree to stop smearing sites with his name, but not before tagging the emperor's desk before he was dismissed.
Another way historians believe street art came to be was through the public drawings created by traveling workers in England and the U.S., a trend that became known as "boxcar" in which workers-slash-artists made color drawings using wax pencils, oil bars, or mark alls. Author Jack London who mentions seeing these markings on trains during his trips in the 1890s.
Street Art As A Political Tool
Before street art became as elaborate as it has gotten now, much of its earlier forms were simply scribbled messages. Often, these rebellious writings would be political particularly given the revolutions across Europe.
Italian dictator Benito Mussolini, for example, is regarded as one of the biggest influencers of stencil-style graffiti which his administration used to spread fascist propaganda across the country and continent. By the mid-20th Century, fascist stencils on the public walls became the chosen way to voice support for a social cause and were typically written using cryptic shapes and symbols to evade detection from authorities and opposition.
These art works evolved into more elaborate drawings that even depicted the influencers of that time, such as Mussolini. Back then, his face could be found plastered on the street corners of major cities like Milan, Florence, and Rome — all of which were considered the epicenter of fascism.
The remarkably photogenic iconography of the street art back then does share striking similarities to some of the work in these contemporary times, even after the movement itself has blurred with other street subcultures, such as skate and punk culture.
In the 1920s, muralismo had spread to the Global South where a lot of political change was also taking place. Mexican muralist Diego Rivera — the husband and creative partner of Frida Kahlo — was famous for his street art which focused heavily on nationalism and the Mexican revolution.
Meanwhile, street art continued to rage in Europe. Romanian photographer Brassaï documented much of what was created in the open spaces of Paris during the 1930s and subsequently published a picture book under the title Graffiti.
The book, which included an essay on the subject by his good friend Pablo Picasso, divided the street marks he captured into nine categories: Wall as Inspiration; The Language of the Wall; The Birth of the Face; Masks and Faces; Animals; Love; Death; Magic; and Primitive Images. As London's Victoria and Albert museum says of the street art photos:
"These divisions might appear quite simplistic, but they have a strong impact as they allow Brassaï to build a dramatic narrative around the unremarkable... These wall carvings would have gone unnoticed by millions of Parisians on a daily basis, passed over as peripheral details in day-to-day life. It took a photographer, in love with a new profession and exploring a new city, to bring the walls to life and to broader attention."
Today, as the world continues to be shaped and molded by catalysis events, street art remains a form of unbridled artistic expression that is used to heal wounds, provoke change, and have fun while doing it.
---
After seeing these astounding examples of street art, discover the whimsical world of 3D street art. And then, learn how Brazilian street art ended up in the most unexpected place: Scotland's Kelburn Castle.