Civil War daughter speaks out on Confederate monuments, two famous serial killers may have been the same person, footage of Japan's WWII forced prostitution comes to light, monks find prescription from the father of medicine, scientists bring ancient family back to life.
The Daughter Of A Civil War Soldier Weighs In On Confederate Symbols
It's kind of crazy to think that there are still people walking around this country who can truthfully say things like, "Back when my dad was fighting in the American Civil War," but there are — at least a handful of them, anyway.
Fewer than 35 of these individuals — all of whom were fathered by men in their late 70s and 80s — are known to be alive today, and one of them in specific doesn't want anyone to forget it.
Indeed, 94-year-old Iris Gay Jordan has some choice words for activists working to remove statues that honor the Confederacy.
"My family died for it and that should stand for something," Jordan told NBC. "…They stand for a part of history."
Read more here.
Jack The Ripper And H.H. Holmes Were The Same Person, Suggests Relative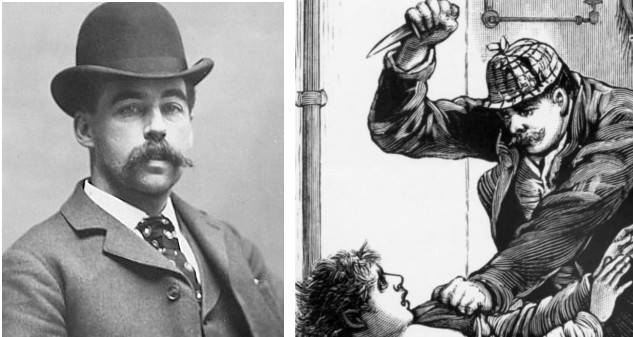 Newly-presented evidence may bolster a long-held theory about the identity of legendary London serial killer Jack The Ripper — that he was American serial killer H.H. Holmes.
And it's coming from a source who may know a thing or two about Holmes: his great-great-grandson.
Indeed, Jeff Mudgett contends that he has evidence that his ancestor, H.H. Holmes, was Jack The Ripper. In supporting his claim, Mudgett says that the two had similar handwriting; that Holmes was a deft surgeon like Ripper; that his great-great grandfather was indeed in London when the killings took place, and that his ancestor closely resembles the police sketch of the London serial killer.
Discover more about Mudgett's claims here.
First-Ever Footage Reveals Japan's System Of Sex Slavery During World War II
The issue of "comfort women" has long been a contentious one between Korea and Japan. Scholars estimate that, during World War II, the Imperial Japanese Amry forced as many as 400,000 "comfort women" from Korea and elsewhere in Asia into prostitution and sexual slavery.
Now, the Seoul Metropolitan Government and the Seoul National University Human Rights Center has released footage, the first of its kind, that reveals the horror and heartbreak of these abuses like never before.
The footage depicts Chinese and American troops liberating Korean sex slaves from one of the Japanese "comfort stations" (military brothels) in Songshan, Yunnan Province, China in 1944.
Read more about the appalling legacy of "comfort women" here.