These nasty Victorian vinegar valentine cards prove that our ancestors were the ones that killed romance long ago.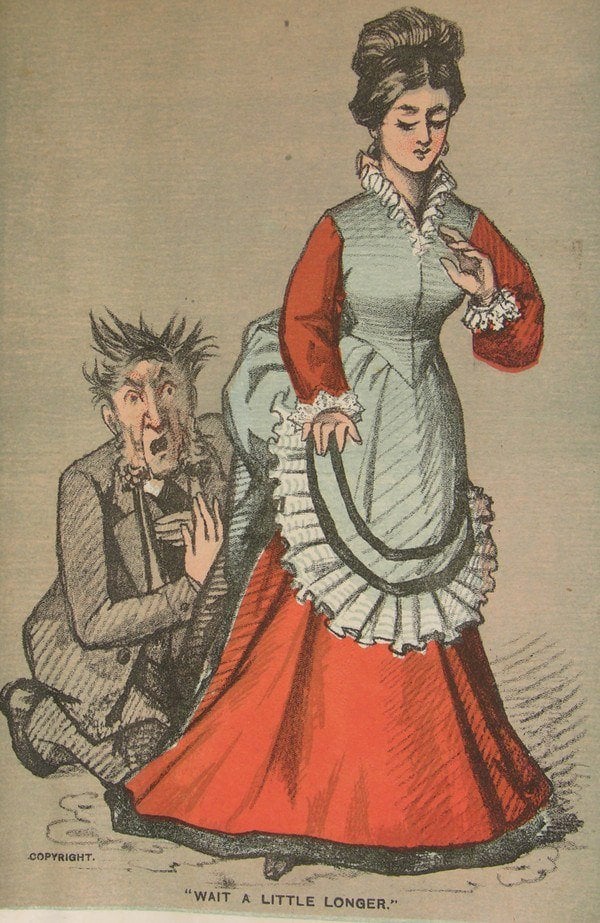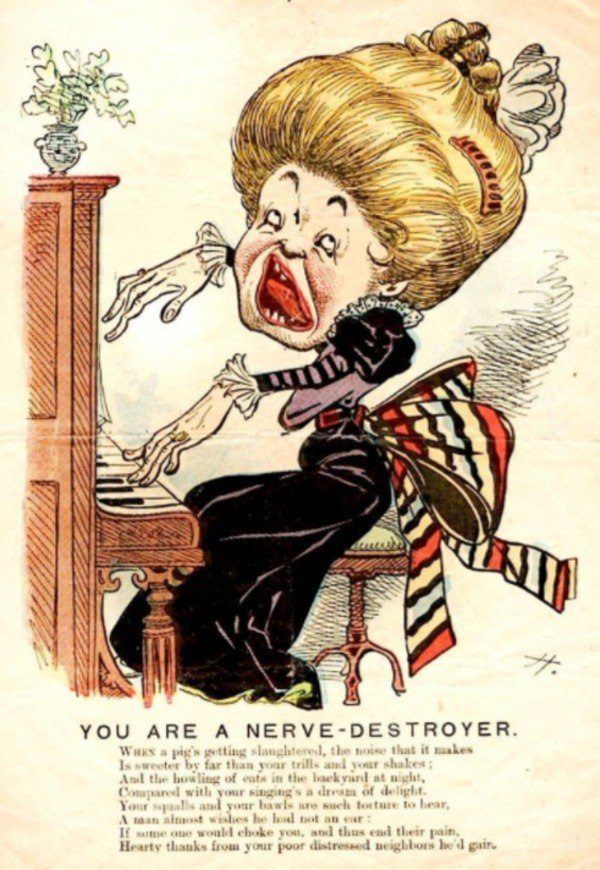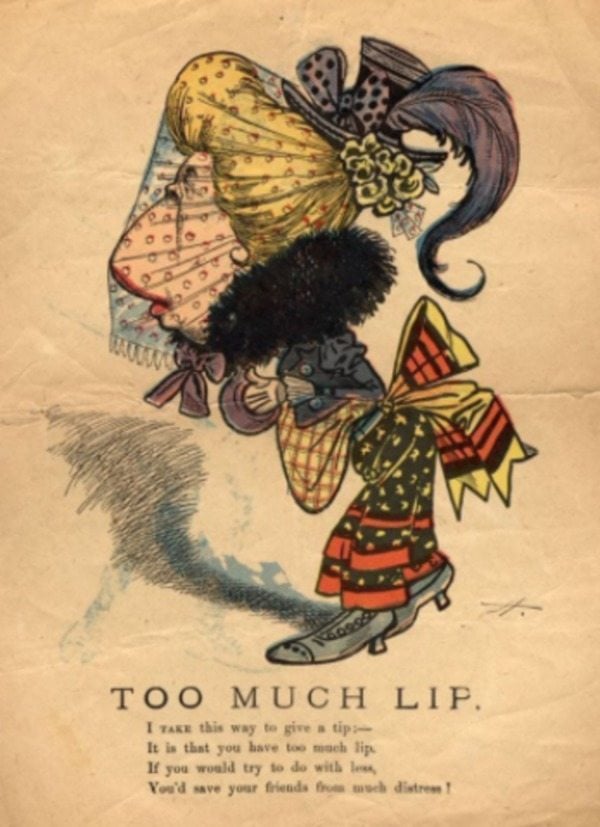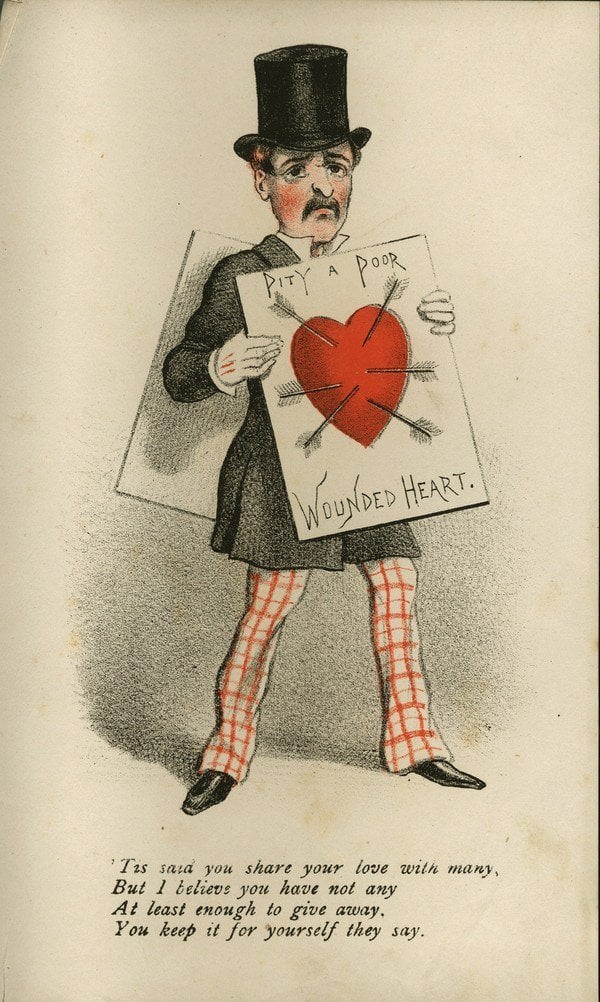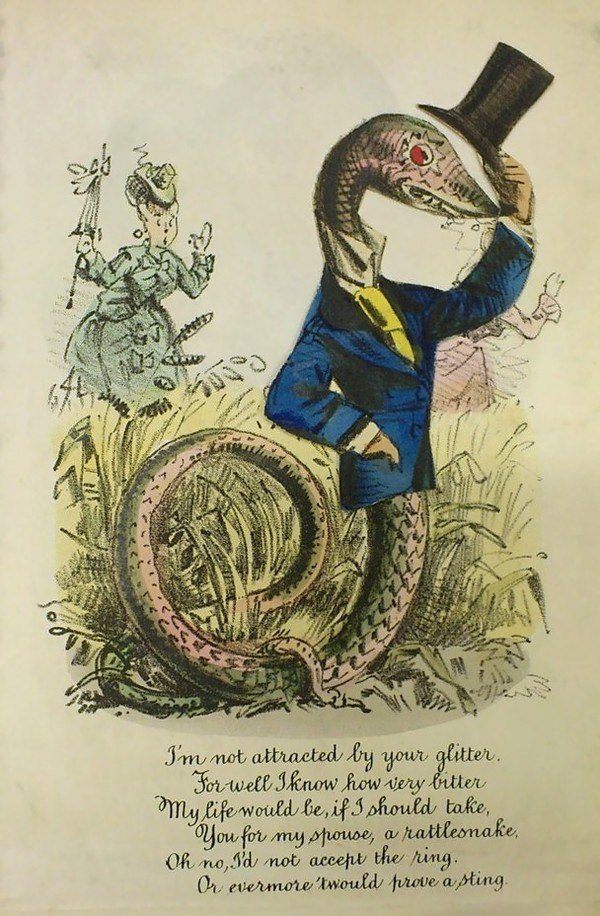 During the Victorian era, Valentine's Day wasn't just a time for expressing love. It was also a day during which you could anonymously insult your enemies.
How? By sending them ridiculously mean Valentine's Day cards, known as vinegar valentines.
Vinegar valentines (a recent term; at the time, they were simply called "mocking" or "comic" valentines) were easy to acquire in the United States and Britain. In fact, almost every convenience store carried them.
There was a card for every sort of person that you might have disliked: the shopkeeper, the clingy suitor, the annoying landlady. Plus, the cards highlighted every possible flaw you could think of, from alcoholism to poor hygiene. All you had to do was choose.
Commonly sold at a cost of only a penny each, vinegar valentines were very popular among the poor and working classes. However, the upper class did not shy away from them either. In fact, they were just as eager, if not more so, to insult their acquaintances via these cards.
Ironically, when vinegar valentines first came about, it was the receiver and not the sender who had to pay for the postage. Can you imagine how annoyed you would have been not only to be insulted by an anonymous source but also to have to pay for the insult?
However, sometimes the postmaster confiscated these vulgar cards, deeming them unfit to be mailed. And thank god for that, because sometimes vinegar valentines had terrible consequences.
In 1885, London's Pall Mall Gazette reported that a husband shot his estranged wife in the neck after he received a vinegar valentine from her. A few of these offensive cards were also reportedly the cause of multiple suicides.
Nevertheless, vinegar valentines were popular for at least a century, over which the cards' targets changed with the changing norms of society. During the 19th century, it was old maids and temptresses who were most likely to find a comic valentine in their mailbox. However, as the women's suffrage movement gained momentum, it was suffragettes who suddenly became the most obvious targets of these mocking cards.
Ultimately, the popularity of vinegar valentines fell off in the 1940s, although some stayed in circulation until the late 1970s.
Today, many of us often gush about our ancestor's sense of romanticism, but we rarely seem to remember that they had a nasty side too.
---
Next, check out 23 fascinating Valentine's Day facts that you've surely never heard before. Then, allow these 100-year-old raunchy French postcards to show you what the early 20th century equivalent of Playboy looked like. Finally, check out some of history's best insults.