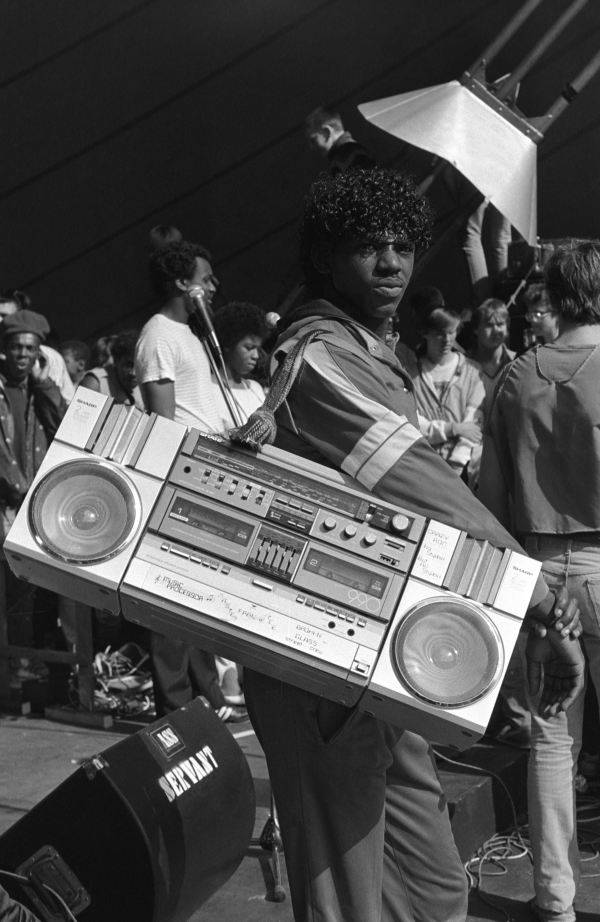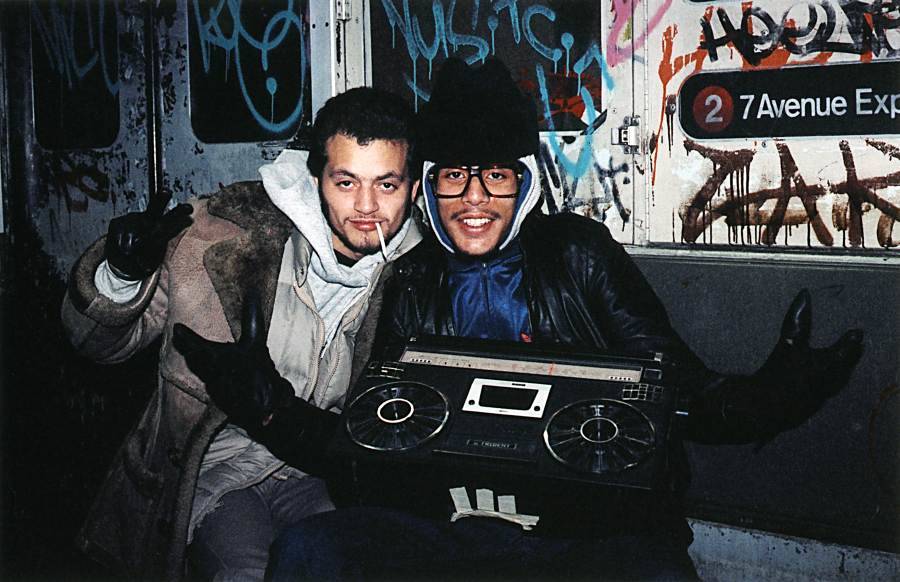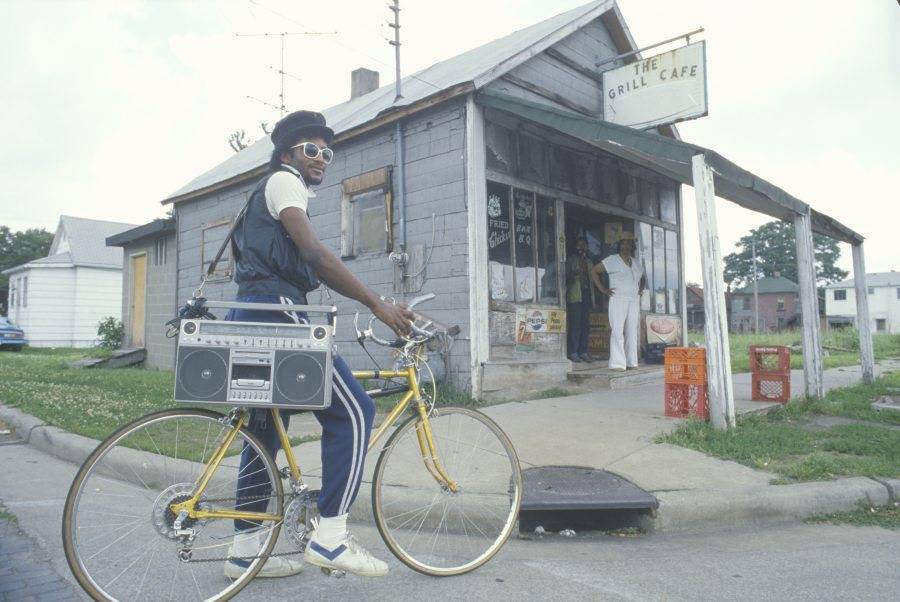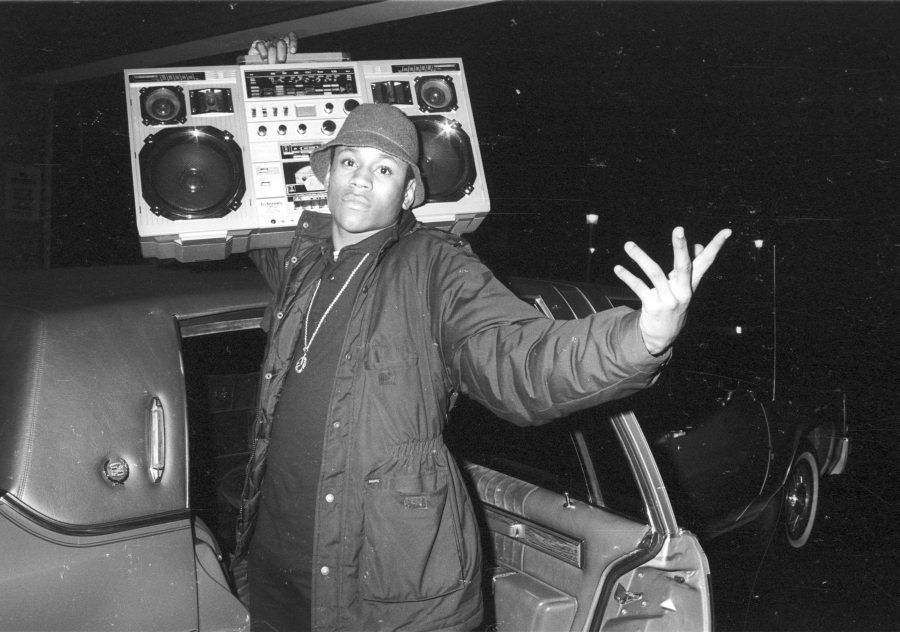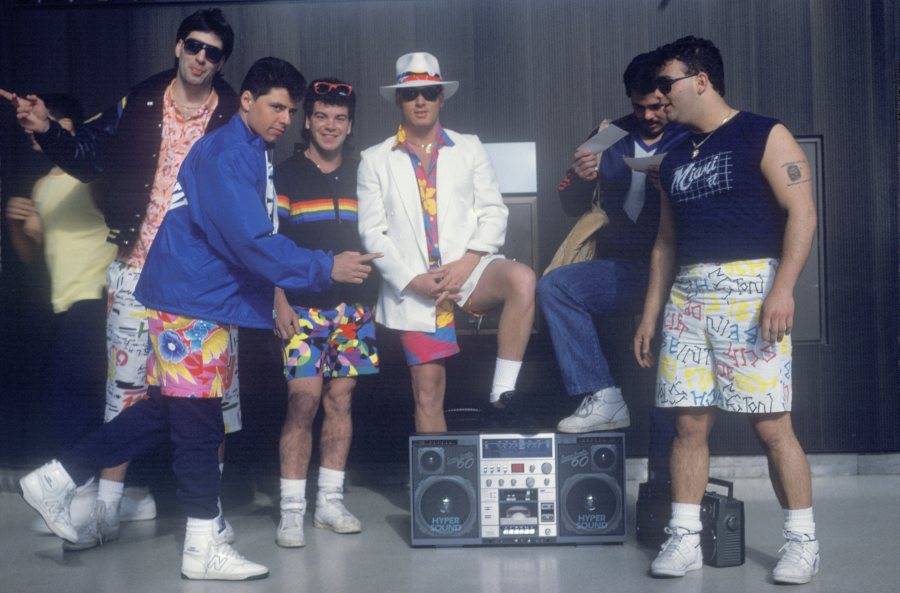 Kerstin Rodgers/Redferns/Getty Images
Jamel Shabazz/Getty Images
Visions of America/UIG via Getty Images
Michael Ochs Archives/Getty Images
Visions of America/UIG via Getty Images
Jamel Shabazz/Getty Images
PYMCA/UIG via Getty Images
Ebet Roberts/Redferns/Getty Images
Owen Franken/Corbis via Getty Images
Jean Marc Giboux/Liaison/Getty Images
PYMCA/UIG via Getty Images
Jamel Shabazz/Getty Images
PYMCA/UIG via Getty Images
David Dapogny/Chicago History Museum/Getty Images
Martyn Goodacre/Getty Images
PYMCA/UIG via Getty Images
PYMCA/UIG via Getty Images
David Turnley/Corbis/VCG via Getty Images
Barbara Alper/Getty Images
Jamel Shabazz/Getty Images
Karl Weatherly/CORBIS/Corbis via Getty Images
Jamel Shabazz/Getty Images
PYMCA/UIG via Getty Images
Teesside Archive/Mirrorpix/Getty Images
Visions of America/UIG via Getty Images
PYMCA/UIG via Getty Images
Mick Hutson/Redferns/Getty Images
PYMCA/UIG via Getty Images
In his The Boombox Project: The Machines, the Music, and the Urban Underground, Canadian photographer and author Lyle Owerko calls the once-ubiquitous boombox a "sonic campfire" and "the eighties equivalent of Spotify -- a conduit through which music was shared."
It's hard to imagine any contemporary, Spotify-equipped device as analogous to a campfire, sonic or otherwise. But the Spotify comparison does speak to the boombox's small-scale social media-like power, decades before the term "social media" was even coined.
In one interview, Owerko opined that the boombox was "a metaphor for free speech ... a metaphor for empowerment." Boomboxes were also "borderless," he said; despite the connection to hip-hop luminaries such as LL Cool J, who proudly displayed his JVC RC-M90 on the cover of Radio, rock and punk acts also embraced boomboxes as emancipatory tools, for reasons both low- and highbrow.
"You were no longer trapped to an AC outlet," Don Letts of iconic 1980s post-punk act Big Audio Dynamite told The New York Times in 2010. "You could take it to the streets, and wherever you took it, you had an instant party."
The boombox also transcended musical genre and politics to become both a pop culture icon and an affordable way to get high-quality music wherever you wanted it; as Owerko notes: "You know, it extended around the globe ... it was wherever people wanted to listen to music, whether it was a beach cafe, in a mechanic's shop, in an artist's studio."
But boomboxes also served as status symbols. "Back in the day they were also a form of conspicuous consumption: some cost $700 or more," notes journalist Ben Sisario. "I remember some boxes so big, they required 20 D-size batteries to an already heavy box," Fred Brathwaite, a.k.a. artist and musician Fab 5 Freddy, told NPR in 2009. "So these boxes were so heavy that some cats that would carry their boxes all the time, they would develop massive forearms and biceps."
But with the advent of Sony's portable and stylish Walkman, the beastly box's days were soon numbered. The Consumer Electronics Association says that only 329,000 proper vintage boombox models (i.e., without CD players) were shipped in the U.S. in 2003. In 1985, that number had approached 25 million.
The gallery of vintage boombox photos above showcases these machines in urban environments across the globe, in their heyday and in their waning years, right before portability and personal soundscapes beat out the communal, "sonic campfire" experience of the bold and beautiful boombox.
---
After this look at vintage boombox photos, take an often terrifying photographic tour of New York City in the 1970s and 1980s. Then, check out some of the most vibrant 1980s street scenes from legendary New York photographer Jamel Shabazz.