From lifelong friendships and those first innocent crushes to long days spent outdoors, these photos from summer camps of yesteryear will make you feel like a kid again.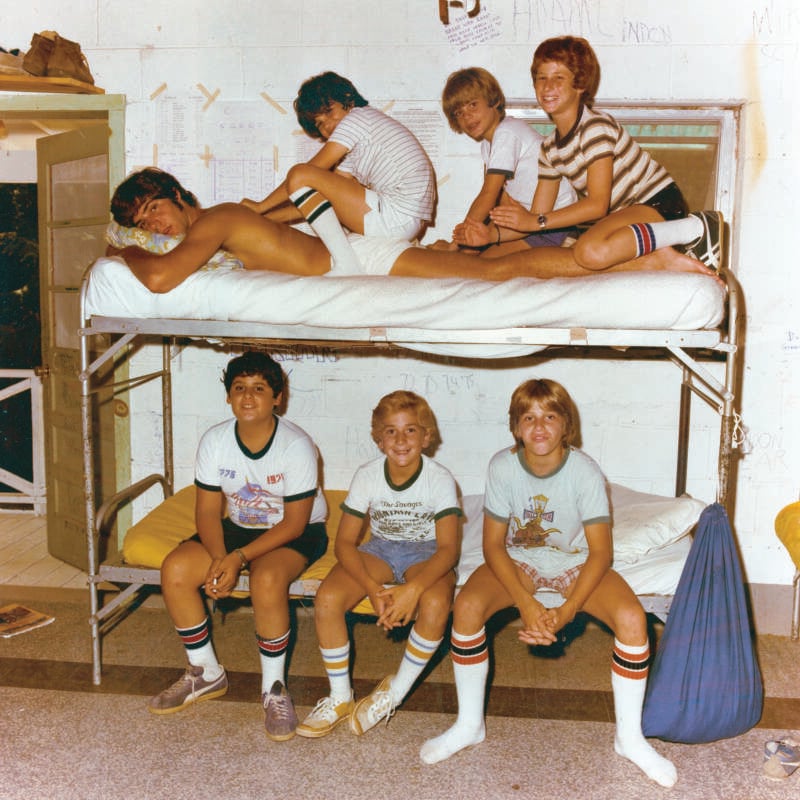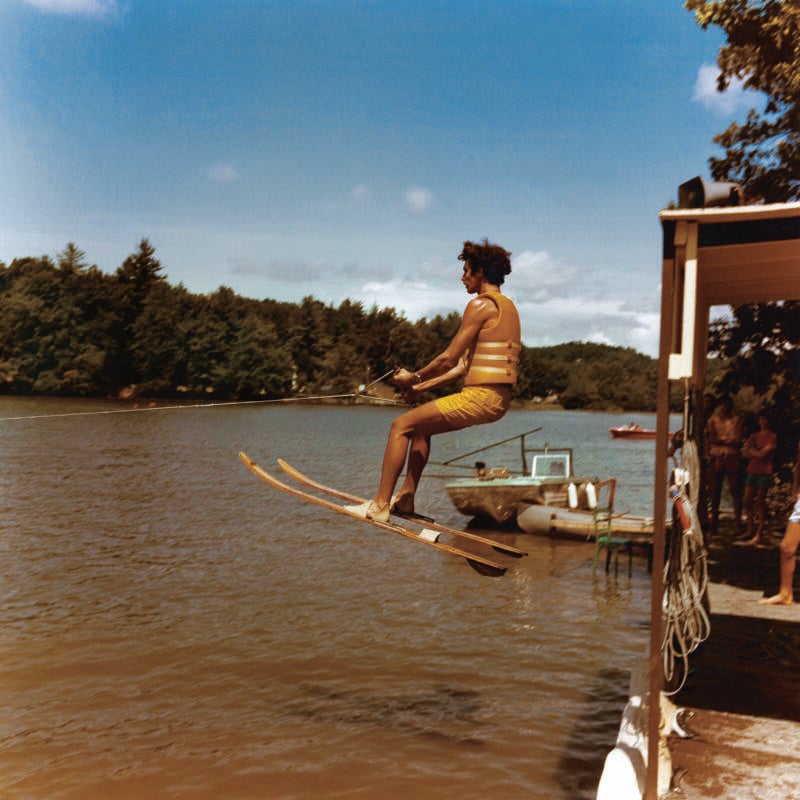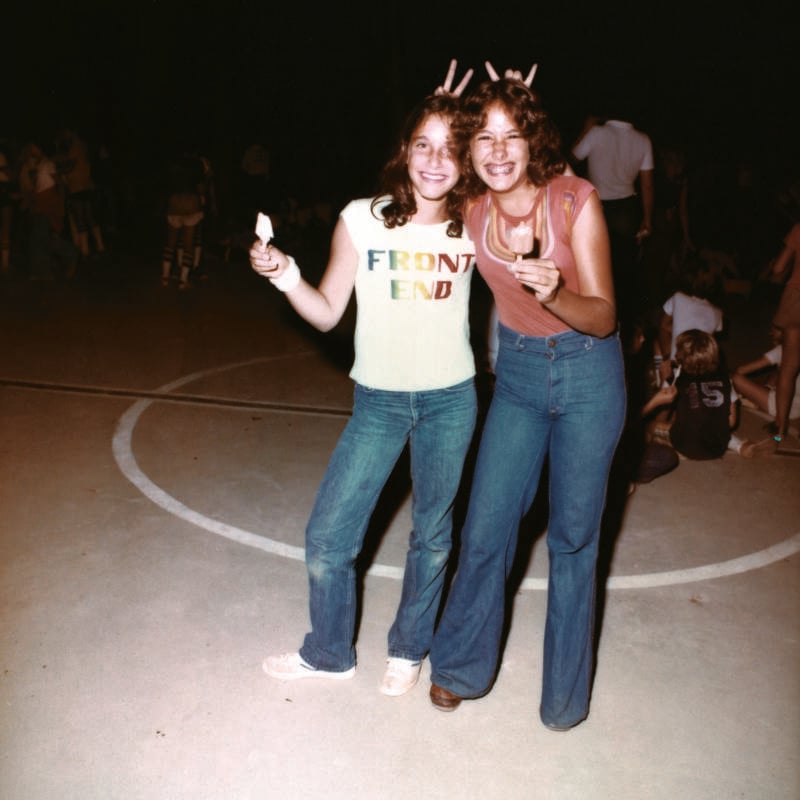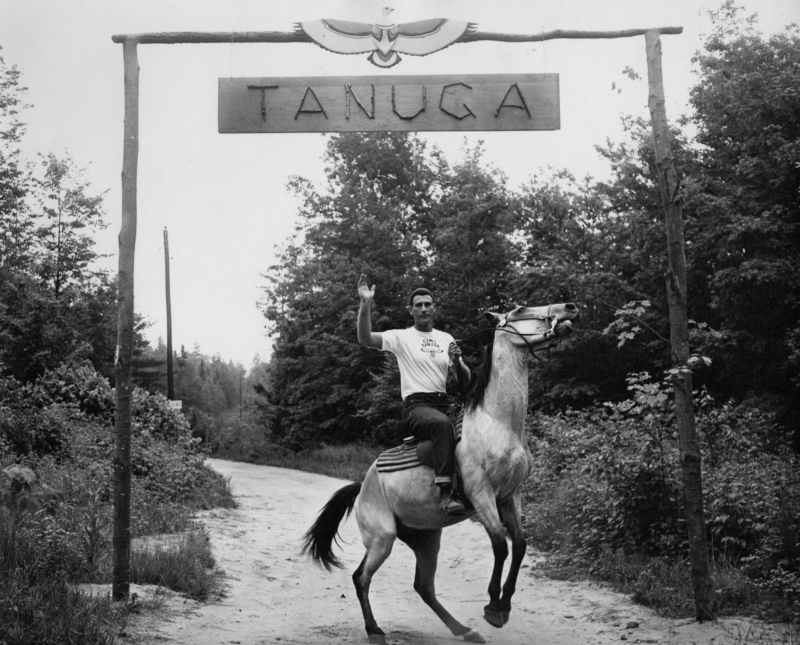 James L. Amos/Corbis/Getty Images
Mickey Maker/The Denver Post/Getty Images
Mickey Maker/The Denver Post/Getty Images
Mickey Maker/The Denver Post/Getty Images
Ron Bull/Toronto Star/Getty Images
For many young American children, being shipped off to summer camp was the first time they were forced to wrangle with the world on their own. Like the first day of school, it can be a harrowing moment — until you realize you're not on your own, at all. Lifelong friends and memories await.
The scent of sun-soaked tennis pitches and teenage voices echoing across the quad is arguably most evocatively commemorated by Hello Muddah, Hello Faddah: Andy Sweet's Summer Camp 1977. For anyone who roamed free as a youth in the 1970s, it's pure nostalgia.
Each of the 33 vintage summer camp photos above chronicles summers of love more pure than anything waiting in adulthood. To appreciate the unbridled enthusiasm for one seemingly endless summer on display, however, one must look at the past and the history of American summer camps.
A Brief History Of The American Summer Camp
One of the earliest camp founders of the 1870s and 1880s put it best — summer camps save the world from "dying of indoor-ness." Back then, the promise was a temporary escape from the growing modernity of urban life while also providing children with education and skills they would need as adults.
The YMCA and Boy Scouts started summer camps around the turn of the century, with girls' camps following shortly after. By 1904, psychologists began to publicly note the benefits of this endeavor.
G. Stanley Hall, for instance, noted that kids spending time in nature "in this wild undomesticated stage from which modern conditions have kidnapped him" is imperative. Slowly but surely, a boom appeared — with fewer than 100 camps in 1900 to over 1,000 by 1918.
World War II highlighted the troubles in making summer camp a pastoral utopia, as the connotations of coerced activities and rigorous schedules were rather bleak at the time. Camps suddenly aimed to protect childhood innocence rather than prepare youths for adulthood.
By 1947, psychologist Fritz Redl declared how therapeutic summer camps were for children. These bucolic getaways really came into their own in the 1970s, with hippiedom's return to nature in the previous decade serving as an ideal springboard.
From chanting camp songs in unison to bonding through team sports and garnering an appreciation of nature's force and generosity, kids learned lessons at camp that formal schooling didn't provide.
By the 1970s and '80s, the seasonal rite of passage had made its way into pop-culture too, through books like Judy Blume's Forever and films like the Bill Murray comedy Meatballs, and became symbolic of pure Americana.
These days, some camps offer wireless internet and web design courses, while others resist modernity — and have communal movie nights outdoors. As times changed, so have prices. A weekly tab these days can run anywhere from around $200, if subsidized by the government, to $1,500.
The Magic Of Summer Camp
For Andy Sweet, a 1977 photography graduate of the University of Boulder in Colorado, documenting life at his childhood alma mater — Camp Mountain Lake in North Carolina — seemed like an obvious project.
Though he turned his lens on his surroundings with an adult eye, camp has a way of diffusing ego. Ages and origins blend together. Campers are annually unified by an almost ethereal experience, with a confluence of hypnotizing influences. As New Yorker writer Naomi Fry put it:
"There was something about it that felt to me, as a foreigner, quintessentially American, not only in its mimicking of Native language and rituals — the canoes, the bonfires, the pointedly tribal names — but, too, in its rejecting of the familial and its striving toward a frontier-like, parent-less communal wilderness, almost wholly artificial and still, somehow, mythical."
Fry said Sweet's images "evoke the exact mixture of worry and excitement that the idea of camp" aroused in her and teenagers like her. "They have arrived in paradise, away from their families and among their peers, and they are ready to take on the new personae that this shift allows for."
Ultimately, memories of camp are so foundational to those of us who were fortunate enough to attend that it's difficult to explain that passion to the uninitiated. Removed by nearly half a century, Sweet's imagery perhaps even more so. In the end, photos are the only way to even attempt a return to camp.
The days of endless running and leisurely lakeside hangouts may be over, but the pictures are still there. Fortunately, the seasonal heartbreaks endured and lifelong friendships formed can still be experienced by a flip through these photos — even if just for a moment.
---
After looking at 33 vintage summer camp photos of the 1970s, take a look at 55 vintage photos of your parents being cooler than you'll ever be. Then, check out old New York before the skyscrapers in 39 vintage photos.