From an English spite palace to a Medieval getaway, see how time has ravaged these abandoned fortresses.
One of the greatest things about ancient architecture is how it allows us to step directly into history. Our planet is rich with structures that are a testament to human ingenuity and creativity. Perhaps the best examples of this are abandoned castles that have miraculously withstood centuries of wear and devastation.
These castles are an expression of the political environments of their time, like the steep walls of the Fair Castle of the Rock in Normandy, which was built by England's King Richard I to guard his territory from the French.
Castles also often symbolize the wealth and excess bestowed on elites, such as the Jahangir Mahal in India, which was a lavish fortress built for a guest who spent only one night there.
Nevertheless, these remains of a bygone era are a treasure waiting to be rediscovered by each new generation, even as they slowly decay.
Castle Stalker In Scotland
It might look dainty compared to other castles, but Castle Stalker is still a sight to behold.
Located on a tiny island off the west coast of Scotland, Castle Stalker represents the tumultuous early history of Scotland. According to the estate's website, the castle may have originally belonged to the aristocratic MacDougall family, which ruled as the lords of the area in 1320.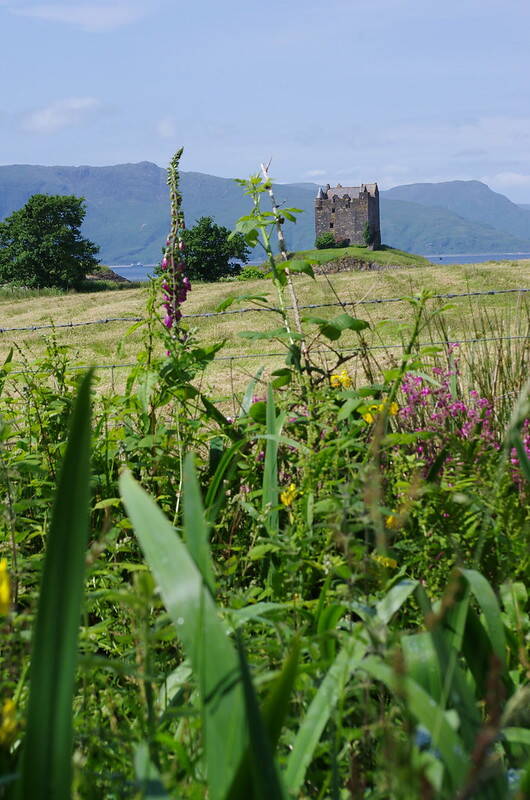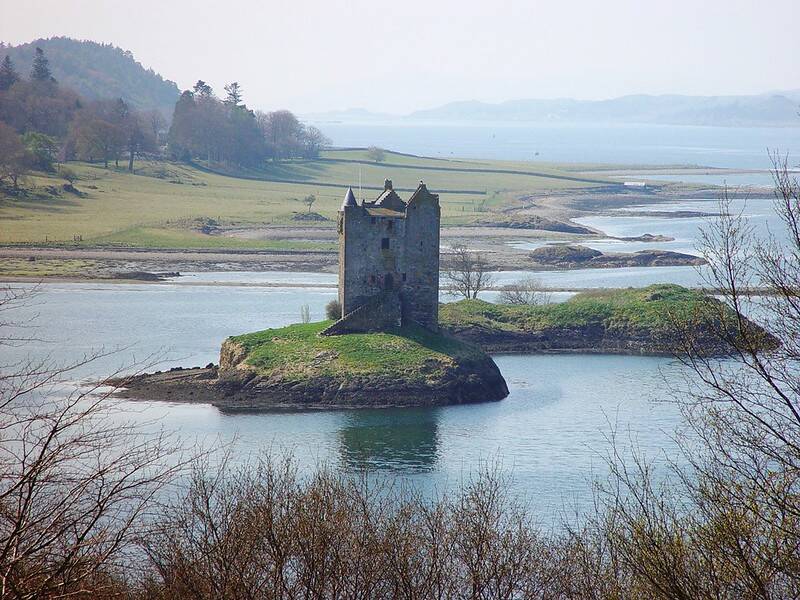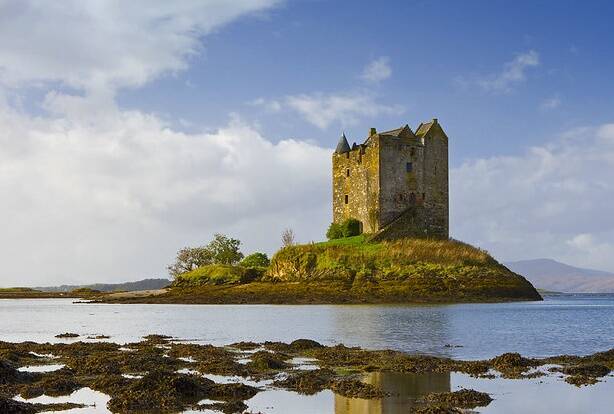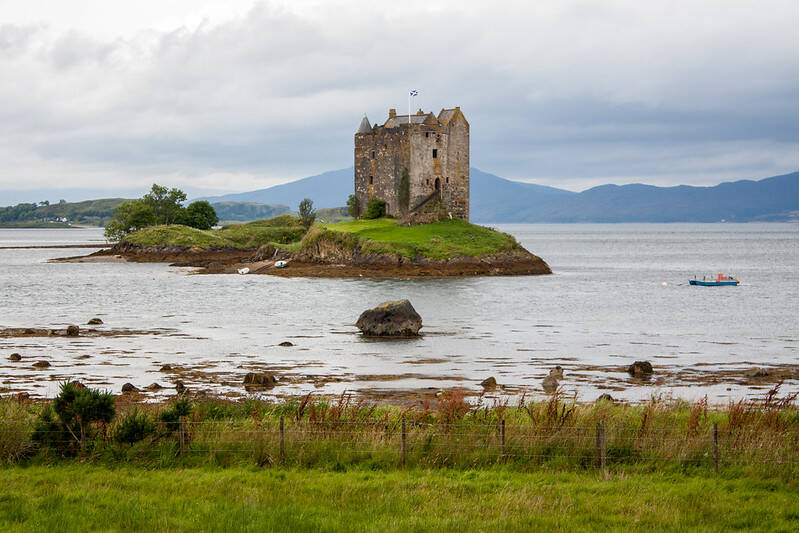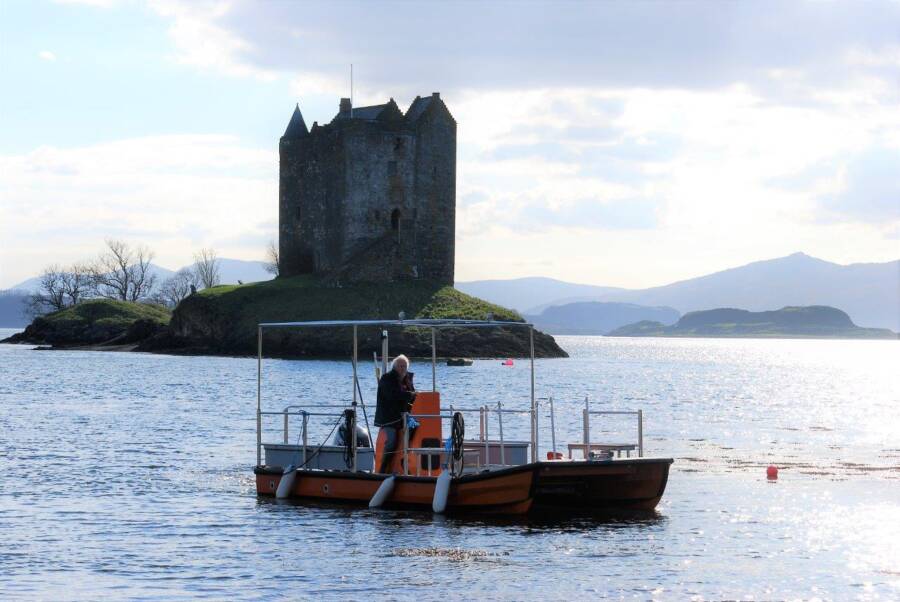 But after the MacDougalls were defeated by the King of Scots, Robert the Bruce, they lost their title and their lordship was passed to another family, the Stewarts.
Eventually, the entirety of the MacDougalls' land was surrendered to the Stewarts as well, including the land on which Castle Stalker now stands.
Much of the castle's architecture was believed to have been built by Sir John Stewart. During their reign, the Stewarts were plagued with scandals of illegitimate offspring and burdened by a bloody feud with the MacDougalls. The Stewarts and MacDougalls later battled it out once and for all in 1468 on the mainland area opposite of the castle's island.
In the centuries that followed, the fortress's ownership changed hands several more times until the Campbell family of Airds possessed it around 1620. The Campbells eventually abandoned the castle at the beginning of the 19th century and the structure served simply as a storage house until around 1840.
Today, Castle Stalker is a privately-owned estate, open to a limited number of tourists during certain times of the year. The castle is most famously known as one of the locations featured in a 1975 cult comedy, Monty Python and the Holy Grail.