Adolf Hitler's Abandoned Hospital For Wounded Nazis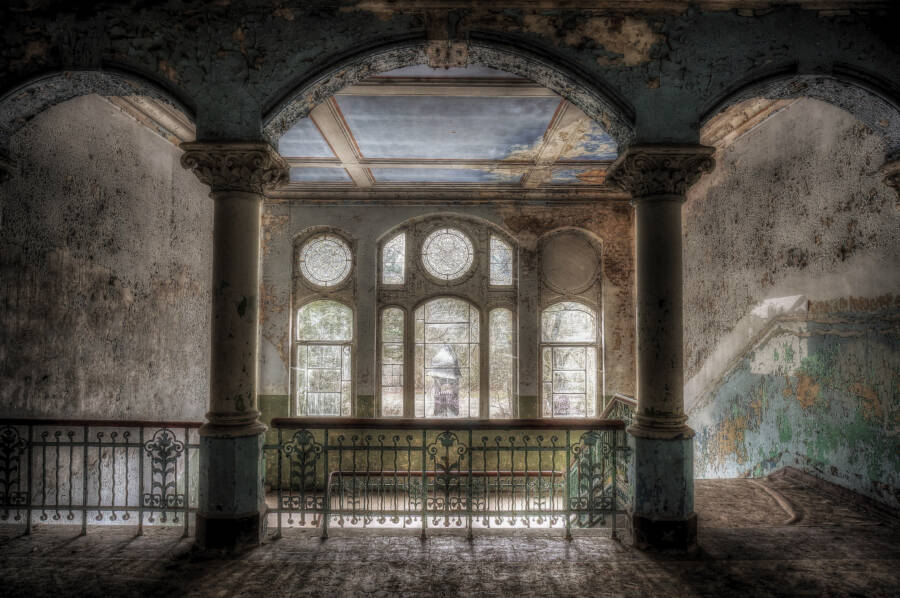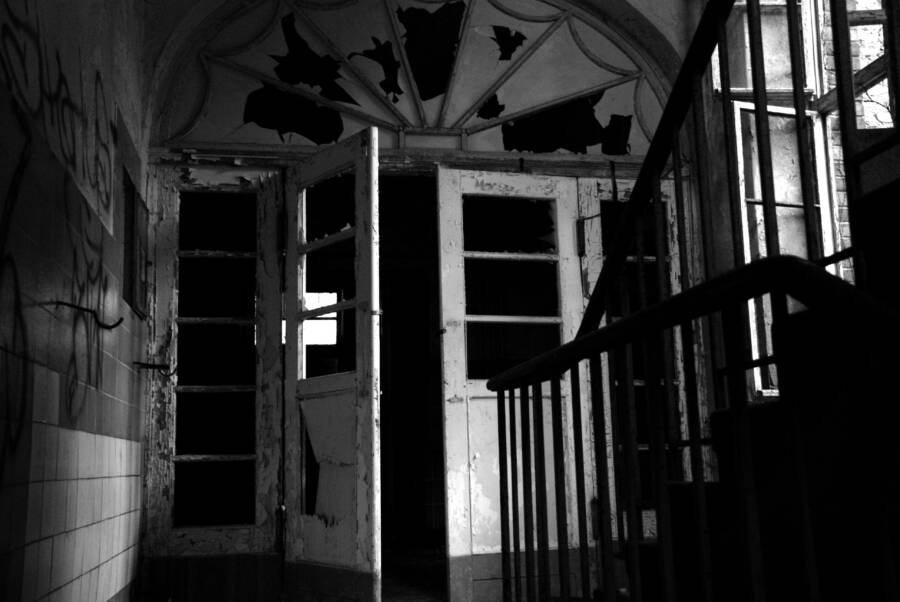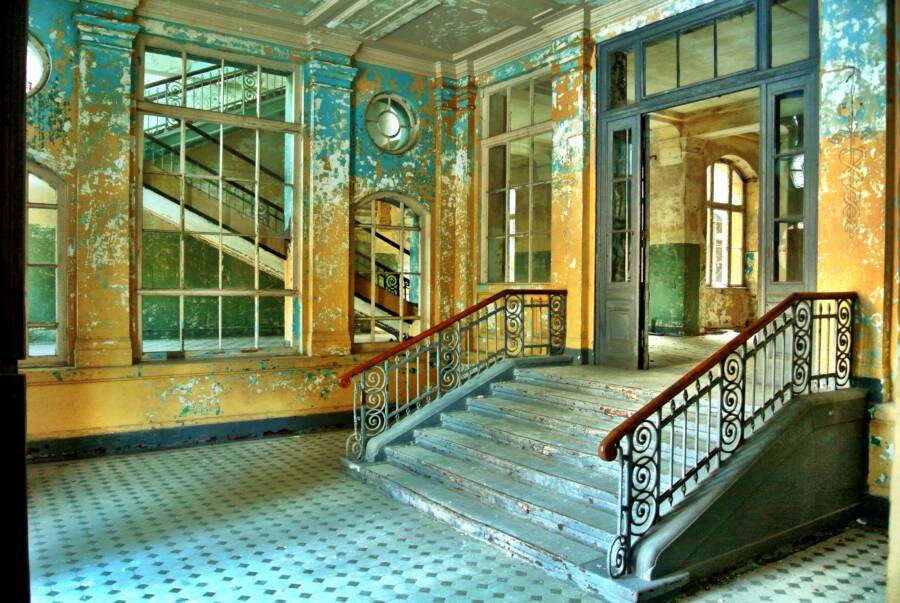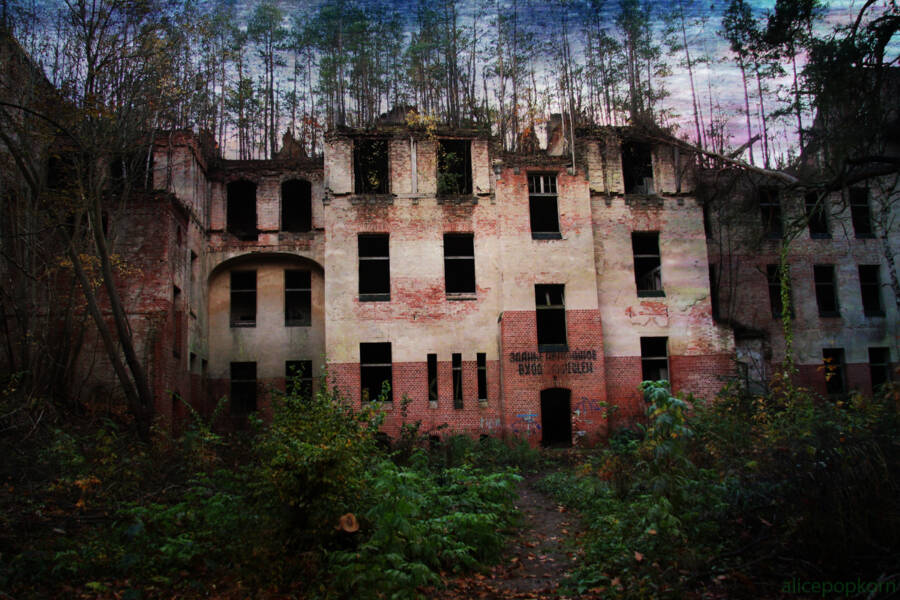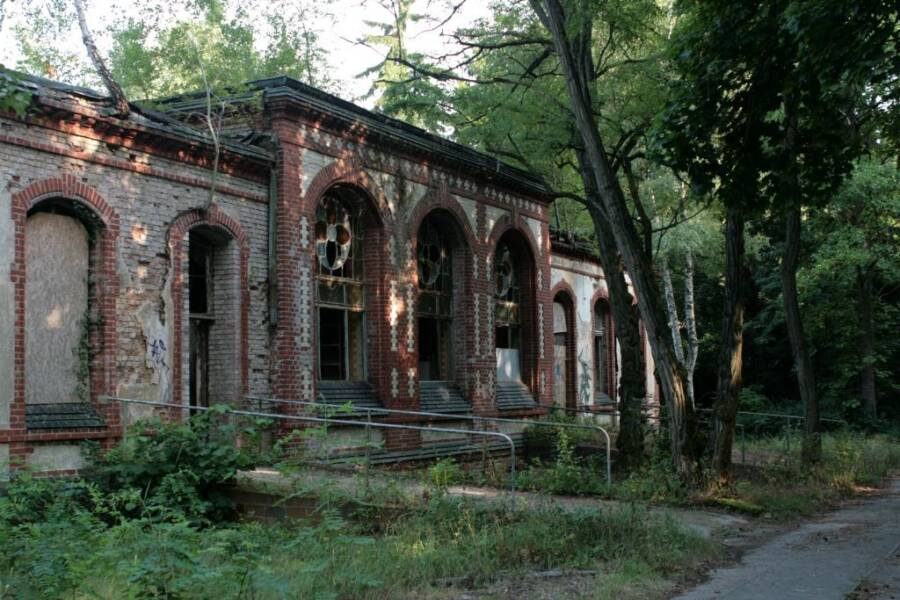 The Beelitz-Heilstätten hospital complex wasn't always a notorious Nazi hospital. On the contrary, from 1898 until 1930, the Beelitz-Heilstätten was a prime example of the Hippocratic oath in action.
Once a sanatorium for lung diseases like tuberculosis, the 60-building hospital complex located on the outskirts of Potsdam, Germany eventually turned into a wartime clinic with the onset of World War I.
The now-abandoned hospital was quickly overrun with countless German soldiers that were wounded by the use of unprecedented weapons of war, like mustard gas and refined artillery. One such soldier, Adolf Hitler, was even treated here.
Hitler was temporarily blinded from a gas attack by British forces and was wounded in the leg at the Somme Offensive. While it's unclear which ailment, specifically, brought Hitler to Beelitz-Heilstätten during World War I, what is known is that he eventually designated it as a field hospital during World War II as his legion of Nazis took power.
When the Soviet Union seized Berlin on May 2, 1945, the nationalized clinic fell to Russian forces and then served the Soviet military for the next 50 years.
From Communist party members to former Nazis and disgraced East German politicians, the Beelitz-Heilstätten treated the cream of the fascist crop until 1995. Some areas of the expansive hospital complex are still in use today and largely for neurological research and rehabilitation for those with Parkinson's disease. It also served as a setting in Roman Polanski's Holocaust drama The Pianist.
Everything else in the hospital — from the on-site rifle range and psychiatric ward to the operating rooms — remains vacant. Abandoned hospitals make for eerie visits on their own merit, but the thousands of Nazi soldiers that were rehabilitated at Beelitz-Heilstätten add a substantial and disturbing tenor to its abandoned rooms and walkways.
And so, since 2015, the site has employed guards to prevent curious teenagers and rowdy criminals from using the abandoned hospital as a place to party. Today's visitors have to make do with a canopied pathway and a guided tour to legally experience Beelitz-Heilstätten.