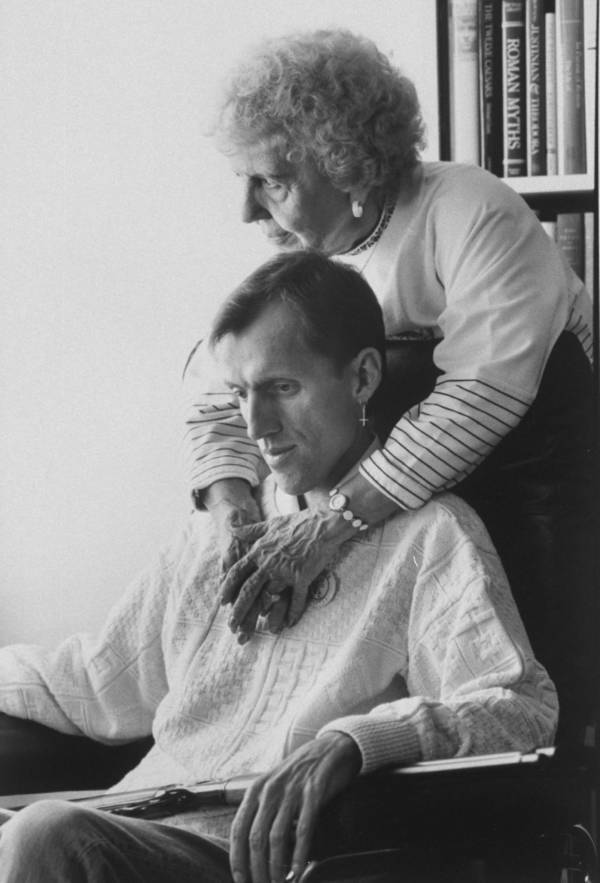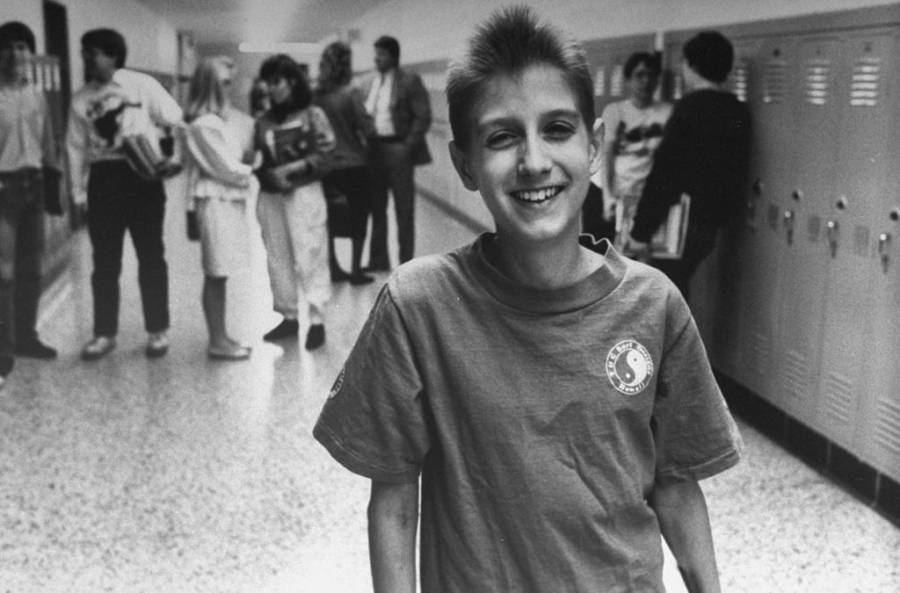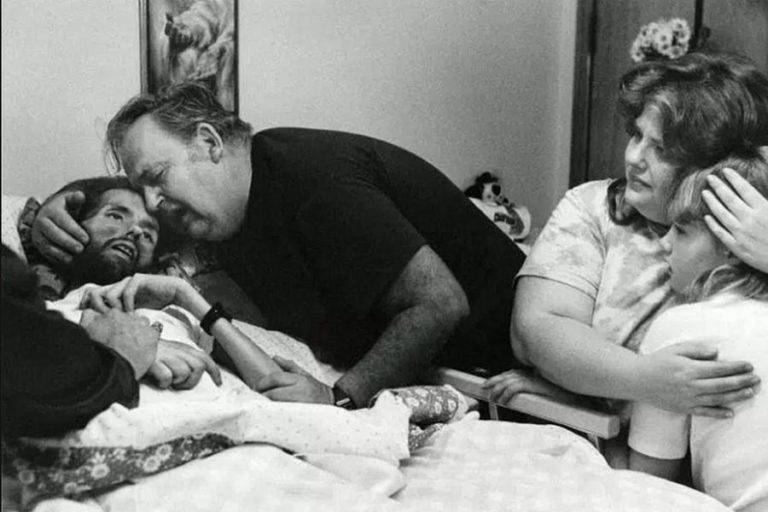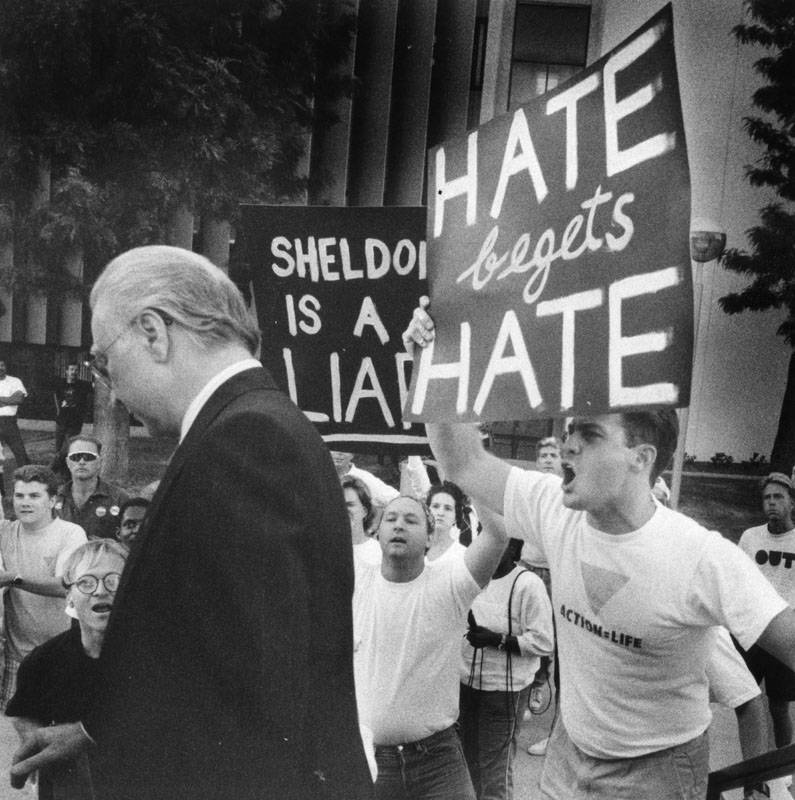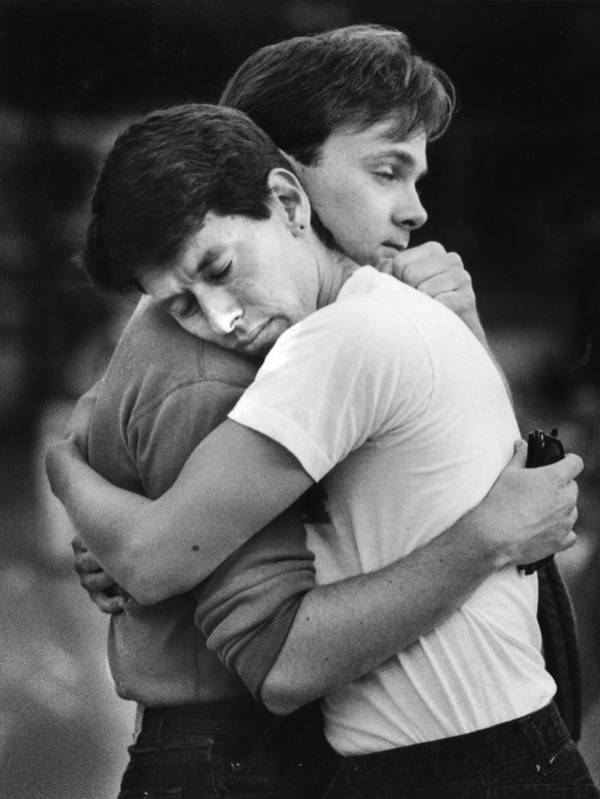 John Storey/The LIFE Images Collection/Getty Images
Taro Yamasaki/The LIFE Images Collection/Getty Images
Los Angeles Public Library
Los Angeles Public Library
Los Angeles Public Library
Los Angeles Public Library
Taro Yamasaki/The LIFE Images Collection/Getty Images
Los Angeles Public Library
Allan Tannenbaum/Getty Images
Allan Tannenbaum/Getty Images
Los Angeles Public Library
Los Angeles Public Library
Los Angeles Public Library
Los Angeles Public Library
NY Daily News via Getty Images
Los Angeles Public Library
Los Angeles Public Library
Michael Ward/Getty Images
Los Angeles Public Library
Los Angeles Public Library
Taro Yamasaki/The LIFE Images Collection/Getty Images
Los Angeles Public Library
In the 1980s, the AIDS epidemic was reaching a fever pitch. People across the U.S. and elsewhere were dying. Others were frightened by a disease that they didn't understand but were sure would spread wildly.
But the decade was also a time of change — a time when activists took the streets to open the world's eyes to the victims' suffering and to the realities of this widely misunderstood disease.
At its worst, the AIDS epidemic was claiming the lives of tens of thousands each year. But it wasn't just a killer disease, it was a sociopolitical stigma. It was a scar that labeled its victims as homosexual — whether they were or not. And for some people, that was enough of a reason to not even care whether these victims lived or died.
People closed their doors to those who needed their help. At the time, rumors were even spreading that you could catch AIDS by sharing a glass of water or a comforting hug with a suffering patient. AIDS victims lost their jobs and were ostracized by their communities. Sometimes, it even happened to children, like 16-year-old Ryan White of Indiana, who was kicked out of his school because of the epidemic of fear.
It took major action to change the way the world saw the AIDS epidemic. Activists took to the streets, working to raise both money and awareness. They held candlelight vigils and fought for the rights of the people who were dying. No more, they demanded, will victims be cast out onto the curb and left to die.
Alongside these efforts, it was also the photos that changed the way the world saw the disease. Photographs like the ones above spread through magazines and advertisements, challenging people to look at what was happening all around them. These photos forced the world to see that AIDS victims were real people — human beings with families who loved them, wasting away at the mercy of a deadly disease.
The photos made people truly look — and forever changed the way the world saw the faces of AIDS.
---
After this look at the AIDS epidemic, read more about how actor Rock Hudson and David Kirby changed the face of the disease.