From the dawn of man, places of worship and religion have been the most inspiring displays of human ingenuity.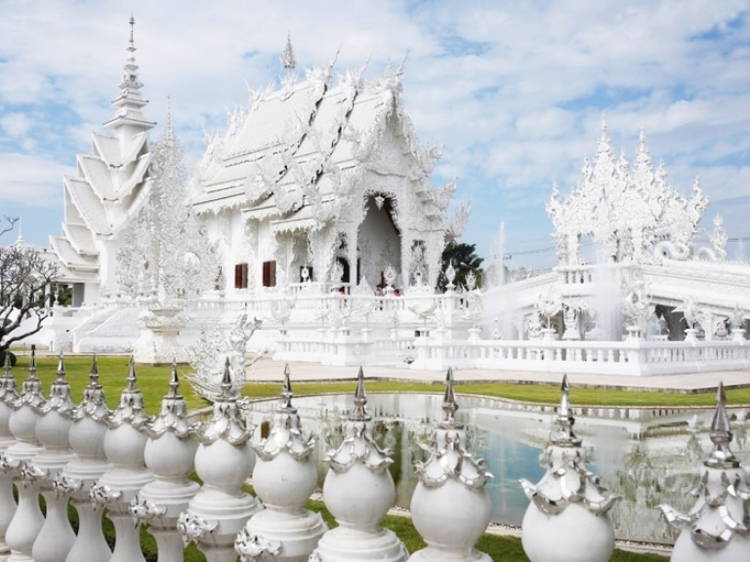 Amazing Places Of Worship: Wat Rong Khun, Thailand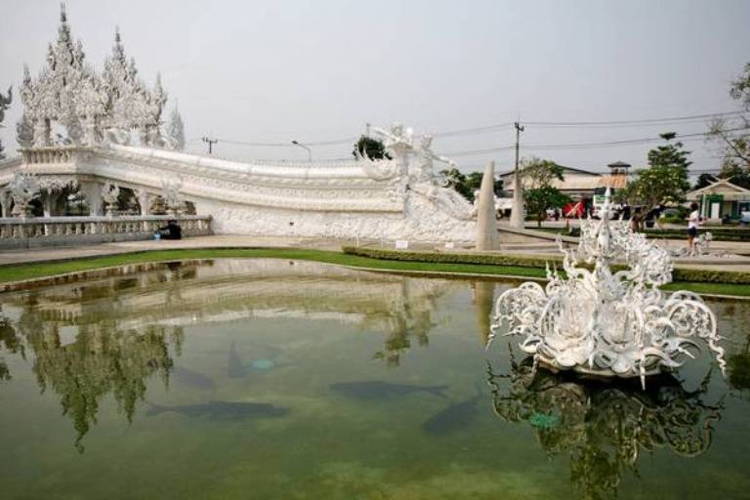 An architectural wonder of Thai artist Chalermchai Kositpipat, Wat Rong Khun is found in Chiang Rai, Thailand. The beautiful Buddhist and Hindu temple is an all-white and highly ornate structure rich with mosaic mirrors and symbolism. The white color stands for Buddha's purity and the white glass stands for Buddha's wisdom that "shines brightly all over the Earth and the Universe."
What's more, a bridge leading to the temple represents the crossing over from the cycle of rebirth to the Abode of Buddha; the small semicircle before the bridge represents the human world and the large, fang-filled circle represents hell and suffering. The temple's interiors are decorated with paintings and, amazingly, the building is still under construction!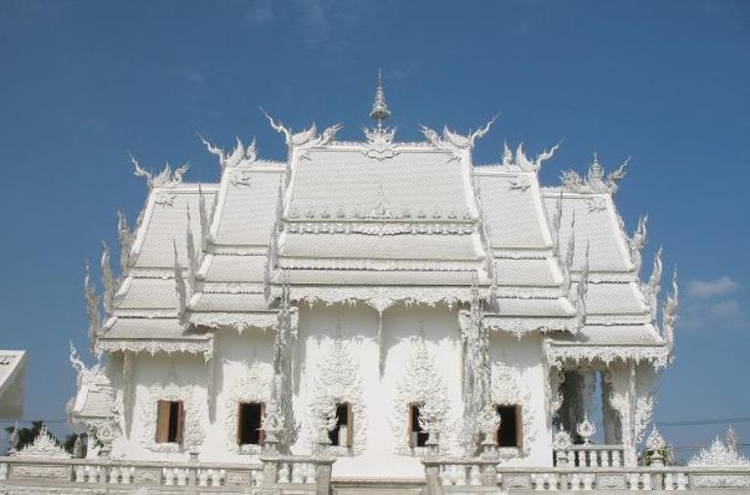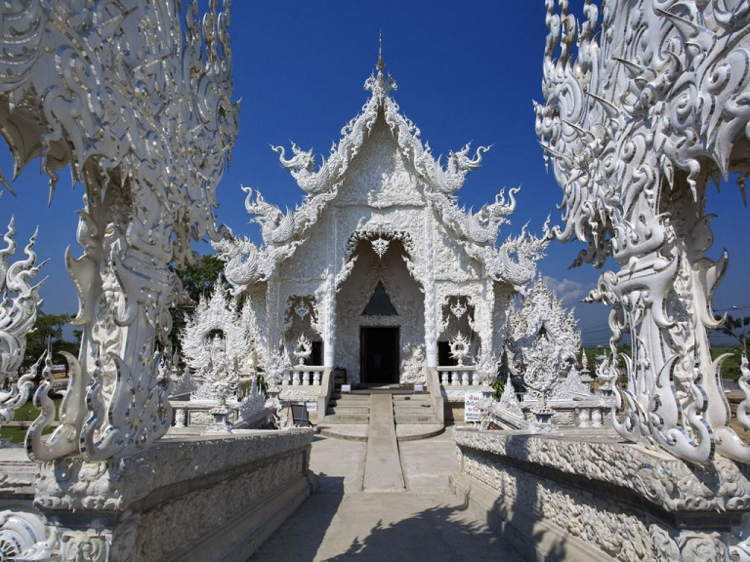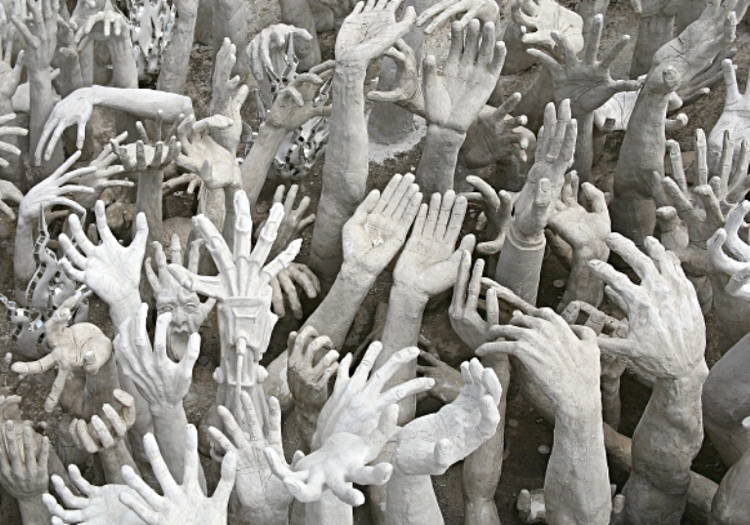 Borobudur, Indonesia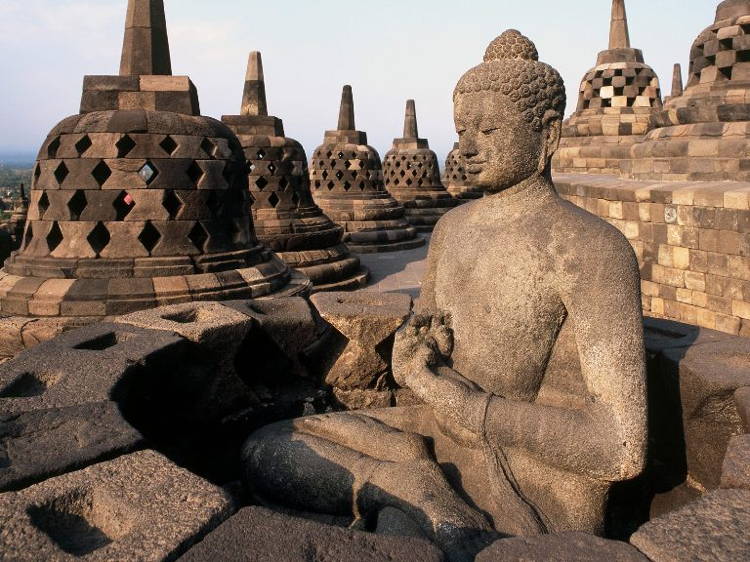 Borobudur, a beautiful abandoned Indonesian temple, was discovered in the jungles of Java in the 19th century by Dutch occupiers.
Though nobody knows for certain why it was built or abandoned, it is believed to be a giant textbook of Buddhism given the numerous relief panels that tell the story and principles of Buddha. Built with nearly two million cubic feet of stones, the giant structure housed over 2,500 relief panels and 504 Buddha statues.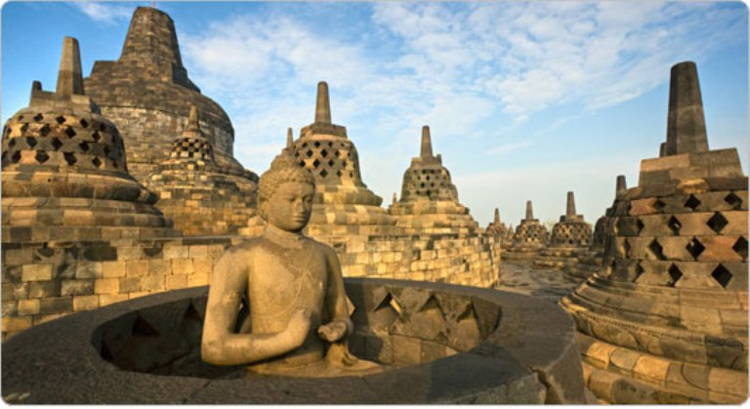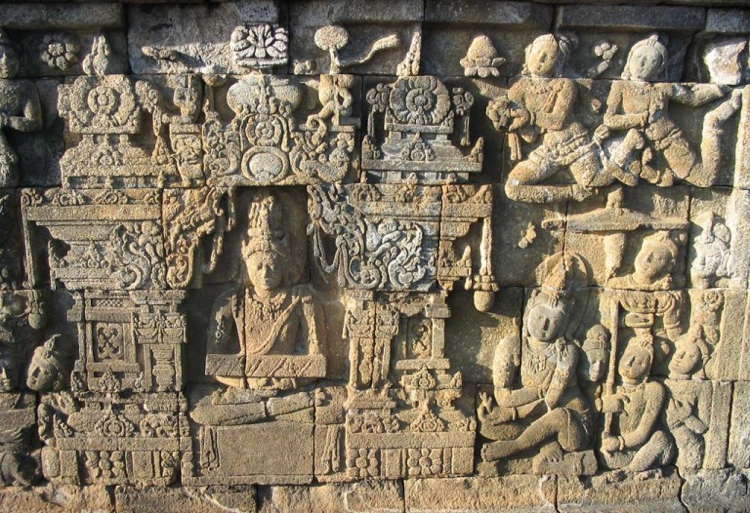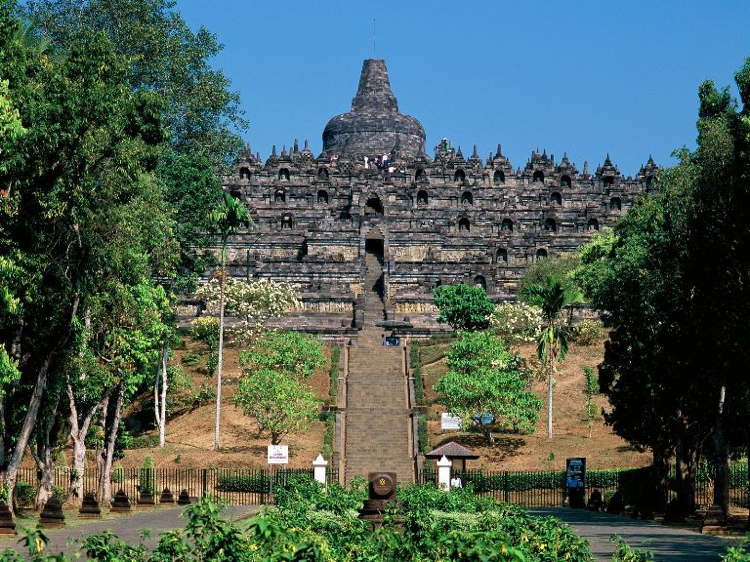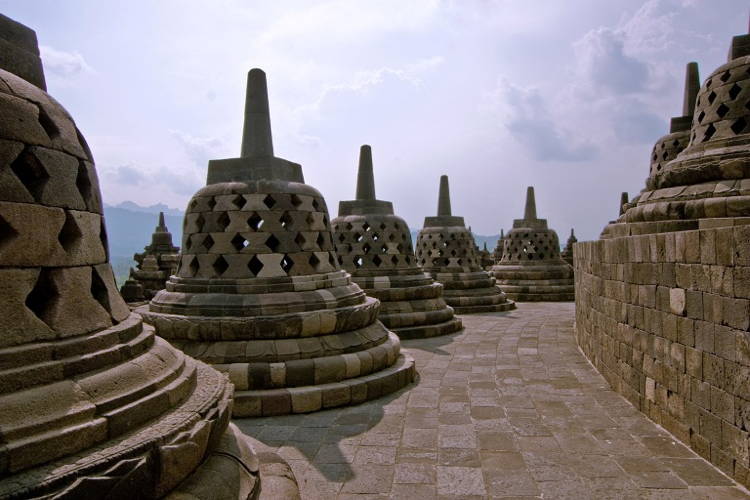 Amazing Places Of Worship: Golden Temple, India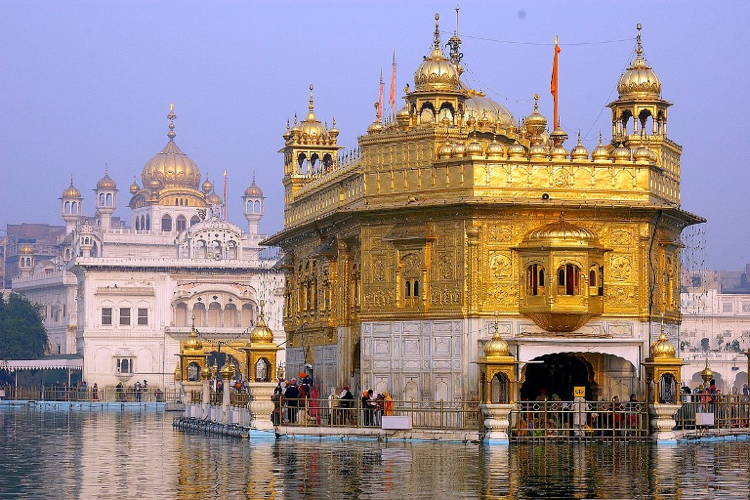 The Golden Temple–or the Abode of God–is a sacred Sikh shrine located in Punjab, India. Construction of the stunning temple began in the 1500s when the fourth Guru of Sikhism enlarged the surrounding lake. Adorned with marble sculptures, gold and precious stones, the temple is said to symbolize infinite freedom and spiritual independence.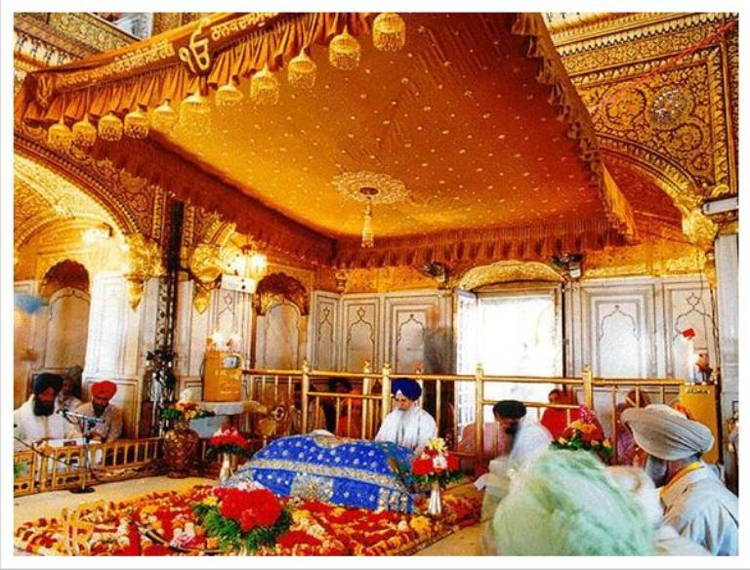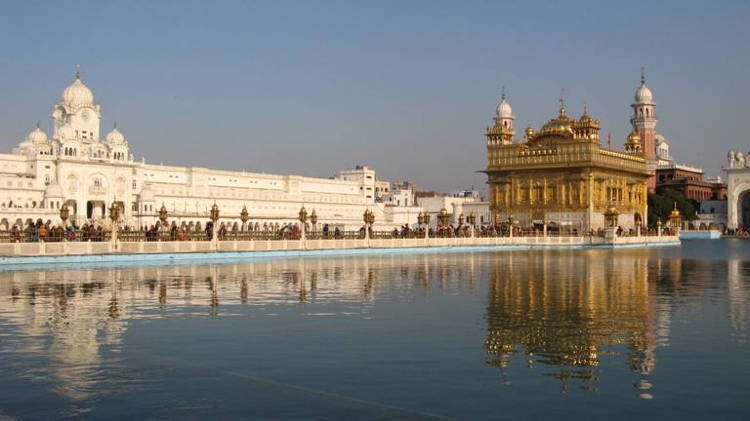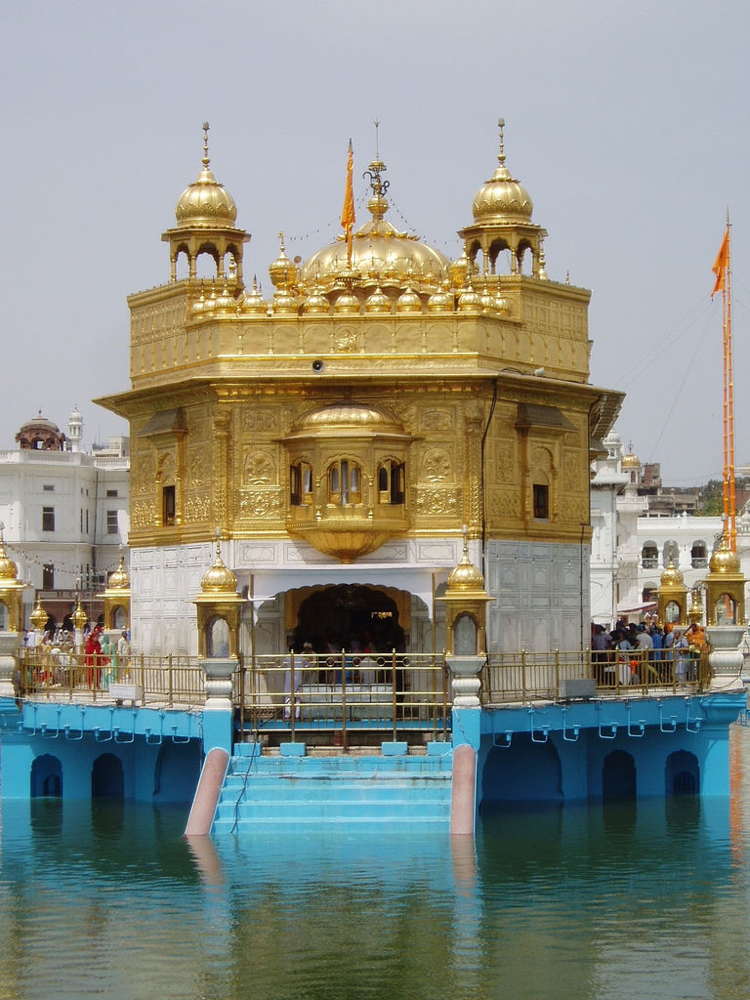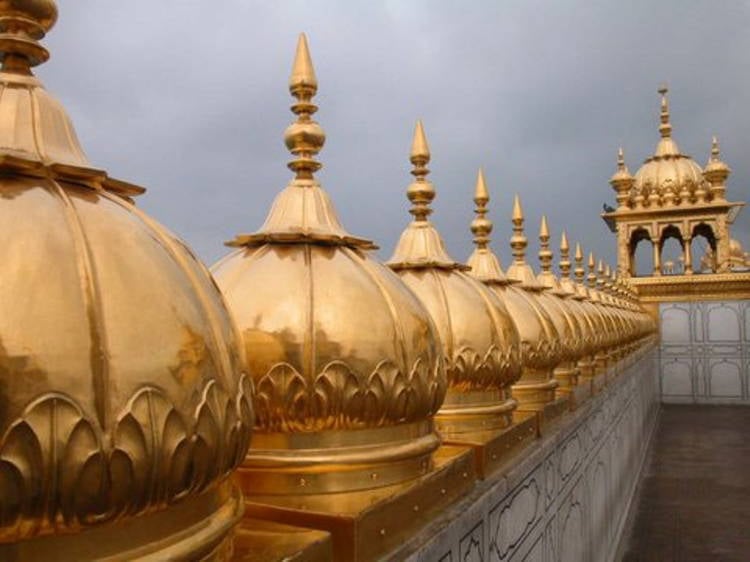 Amazing Places Of Worship: Kinkaku-ji Temple, Japan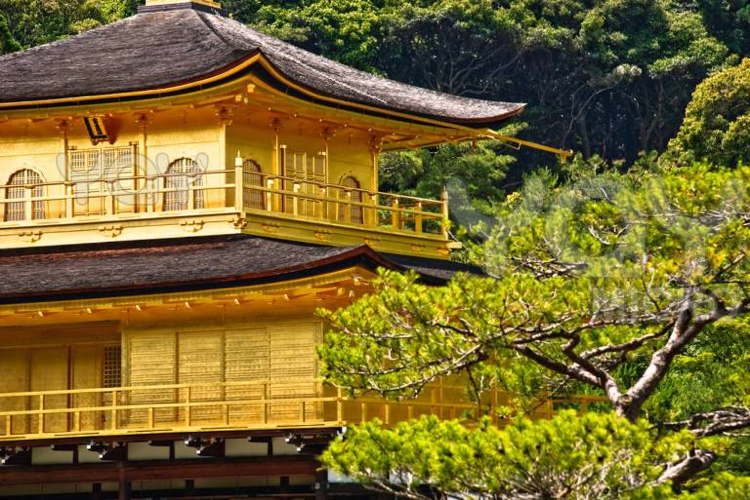 Kinkaku-ji, Kyoto's beautiful golden temple, was built in 1397 and bears a long, turbulent past as it has been burned down three times since its original construction. The last such occurrence transpired in 1950 when a schizophrenic monk torched the place after hearing voices, thus destroying the intricately decorated gold leaf temple.
A painstaking restoration commenced afterward and required workers' arduous reapplication of all the gold leaves, which comprised 200,000 individual gold foils weighing in at a total of 44 pounds. All's well that ends well, however: Kinkaku-ji is one of the most celebrated temples in the world and is now a UNSECO heritage site.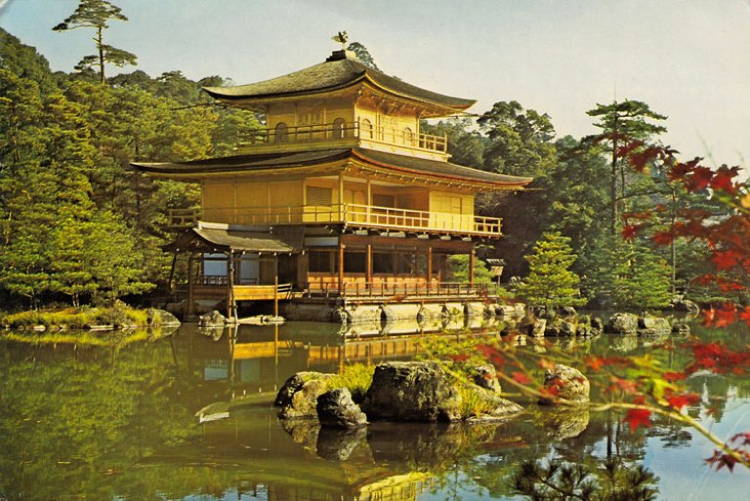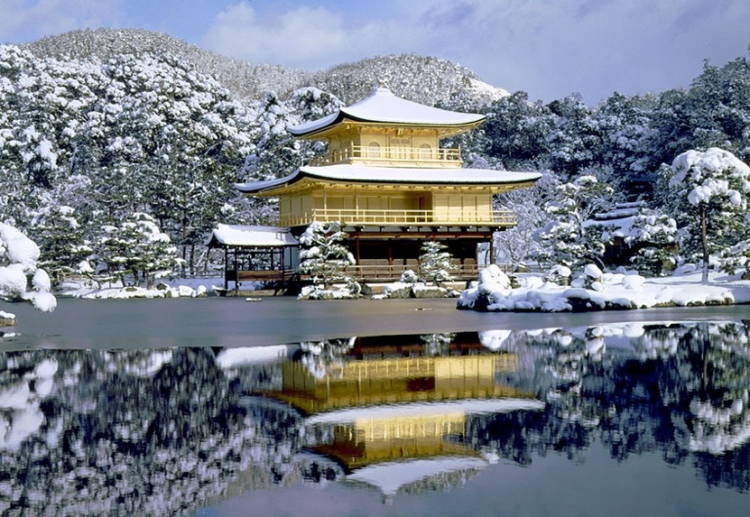 Hallgrímskirkja, Iceland
Hallgrímskirkja is a Lutheran parish church located in Iceland. Construction of the church began in 1945 and ended a few decades later in 1986.
Designed by state architect Guðjón Samúelsson, the church is said to resemble basalt lava flows and is distinguished by its sky-high towers that reach some 244 feet tall. The interior is decorated with a gargantuan pipe organ and a bronze statue of Iceland's Viking founder, Eric the Red.