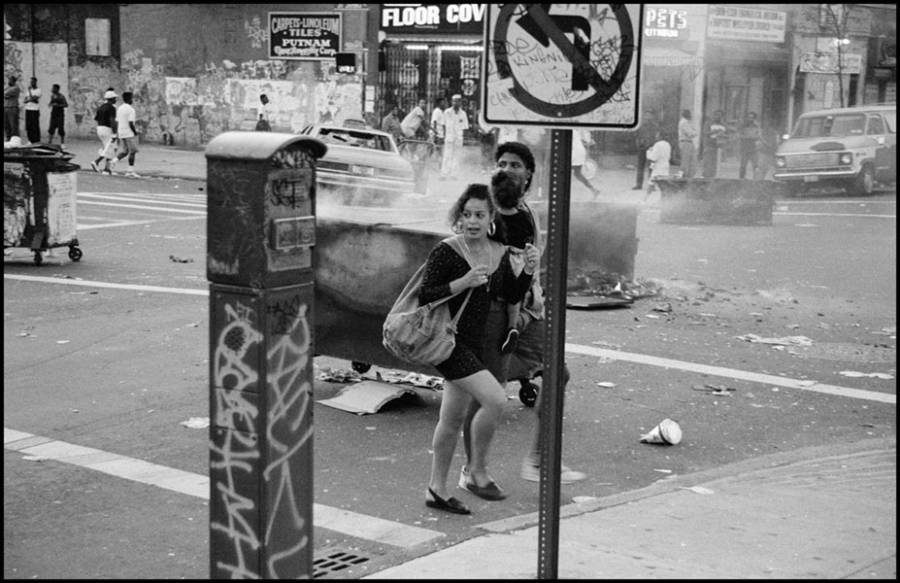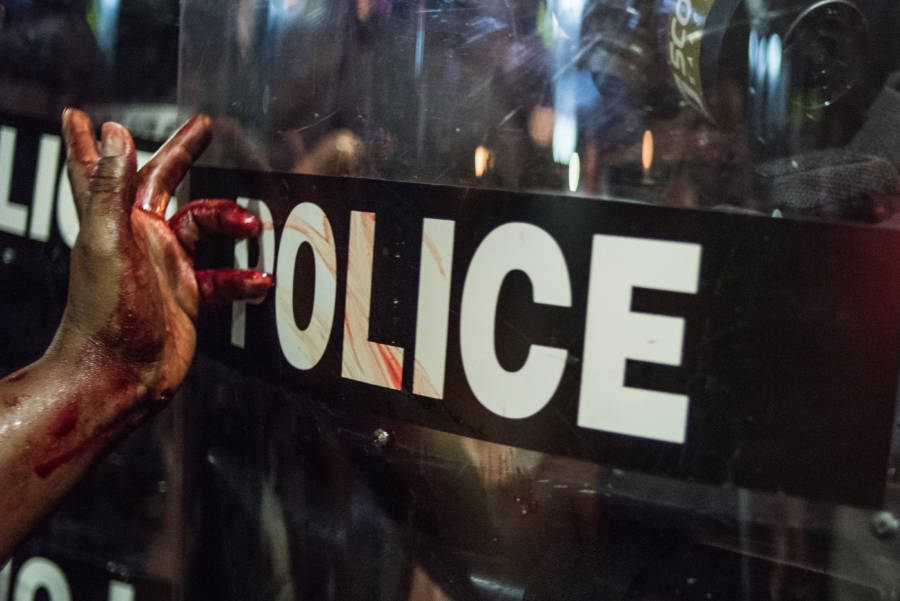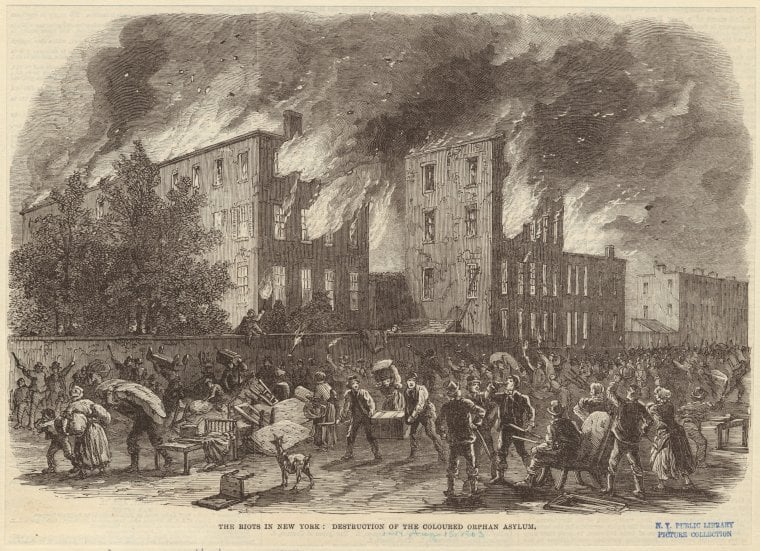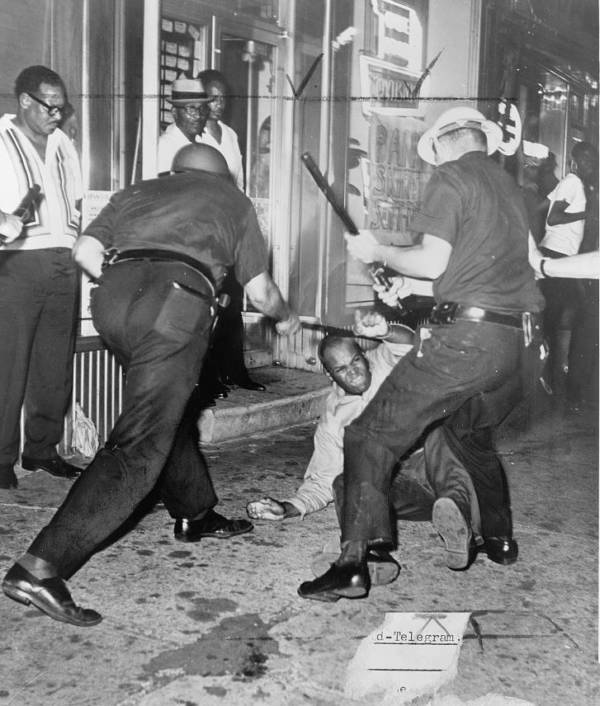 The 2016 Charlotte Protests
Sean Rayford/Getty Images
The New York City Draft Riots
The Harlem Riot Of 1964
Dick DeMarsico/New York World Telegraph & Sun/Library of Congress via Wikimedia Commons
The 1992 Los Angeles Riots
HAL GARB/AFP/Getty Images
The San Francisco State Strike
Underwood Archives/Getty Images
The Haymarket Square Riot
Harper's Weekly via Wikimedia Commons
Democratic National Convention Riots, 1968
Bettmann/Contributor via Getty Images
Memphis Riots Of 1866
Alfred Rudolph Waud/Harper's Weekly via Wikimedia Commons
The 1968 Washington, D.C. Riots
Bettmann/Contributor via Getty Images
The 1968 Pittsburgh Riots
Bettmann/Contributor via Getty Images
The 1968 Chicago Riots
Robert Abbott Sengstacke/Getty Images
The 1968 Baltimore Riots
Afro American Newspapers/Gado/Getty Images
The Bonus Army
U.S. Army/National Archives and Records Administration via Wikimedia Commons
Red Summer
Library of Congress via Wikimedia Commons
The Orange Riots
Library of Congress via Wikimedia Commons
Atlanta Race Riot Of 1906
Le Petit Journal/National Library of France via Wikimedia Commons
Columbia University, 1968
Bettmann/Contributor via Getty Images
The Chinese Massacre
Los Angeles Public Library via Wikimedia Commons
The 2015 Baltimore Riots
Drew Angerer/Getty Images
The Memorial Day Massacre Of 1937
National Archives and Records Administration via Wikimedia Commons
The Stonewall Riots
Joseph Ambrosini/New York Daily News via Wikimedia
The Cincinnati Courthouse Riots Of 1884
The Boston Tea Party
Nathaniel Currier/Wikimedia Commons
The Detroit Race Riots
Arthur S. Siegel/Library of Congress via Wikimedia Commons
Houston Riot Of 1917
National Archives and Records Administration via Wikimedia Commons
Philadelphia Nativist Riots
H. Bucholzer/Library of Congress
The Tulsa Race Riot
Library of Congress via Wikimedia Commons
The Doctors' Riot
Joel Tyler Headley/British Library via Wikimedia Commons
Watts Riots
New York World-Telegram/Library of Congress via Wikimedia Commons
"The limitation of riots, moral questions aside, is that they cannot win, and their participants know it," said Martin Luther King Jr. in an address to the Southern Christian Leadership Conference (SCLC) just weeks before his death on April 4, 1968.
"Hence riots are not revolutionary but reactionary because they invite defeat," King continued. "They offer an emotional catharsis, but they must be followed by a sense of futility."
Just after April 4, King's death set off perhaps the largest and most destructive wave of riots that the United States had ever seen.
And in the years leading up to his death, the civil rights and anti-war causes in which King played a leading role had informed some of U.S. history's most devastating riots (a loaded, often pejorative word that's used instead of, say, "demonstrations" or "protests" in accordance with how marginalized the principal racial and socioeconomic group involved is).
So it is that Martin Luther King Jr., of all people, ought to have known whereof he spoke when he addressed the SCLC in early 1968. But perhaps he wasn't quite right.
King's words do in fact illuminate the essential tension at the core of all riots, one between fury and impotence, zeal and futility. But while King's words ring true in the short term, their accuracy seems to fade as time wears on.
In other words, perhaps riots indeed "cannot win" in the sense that they cannot and do not right the proximate wrongs to which they are reflexively responding -- the Boston Tea Party didn't get the Tea Act repealed, the Rodney King riots didn't put his abusers behind bars, and so on.
However, in the longer view of history, riots certainly can and often do ameliorate the underlying societal ills to which they are responding -- the Boston Tea Party did help usher the colonies toward revolution, the Rodney King riots did lead to the creation of the Rebuild L.A. redevelopment initiative to fight urban decay.
And yes, Rebuild L.A.'s notorious failures outnumber its underpublicized successes, but those successes may never have come to fruition at all without the impetus of the riots.
That's not to condone mass violence and destruction, but instead to suggest that dismissing riots as mere societal tantrums (as Martin Luther King Jr. himself once did) is myopic. For better and worse, riots, maybe more than any other kind of mass civil action, have always both charted and changed the ever tumultuous course of American history.
Underneath the sound and fury, riots have always been one of the few ways for the ignored to make themselves known to the powerful. Or as King himself put it, in what actually may be one of American history's most insightful explanations on the matter, "A riot is the language of the unheard."
From before the American Revolution to the present, the calamitous yet consequential riots above bear out King's words.
---
Next, read up on the five strangest riots in history. Then, allow these 1968 photos to show you some more of America's worst riots all within that one tumultuous year.