Whether he was picking up cars or drinking 156 beers in one sitting, these Andre the Giant facts prove that he was larger than life in every imaginable way.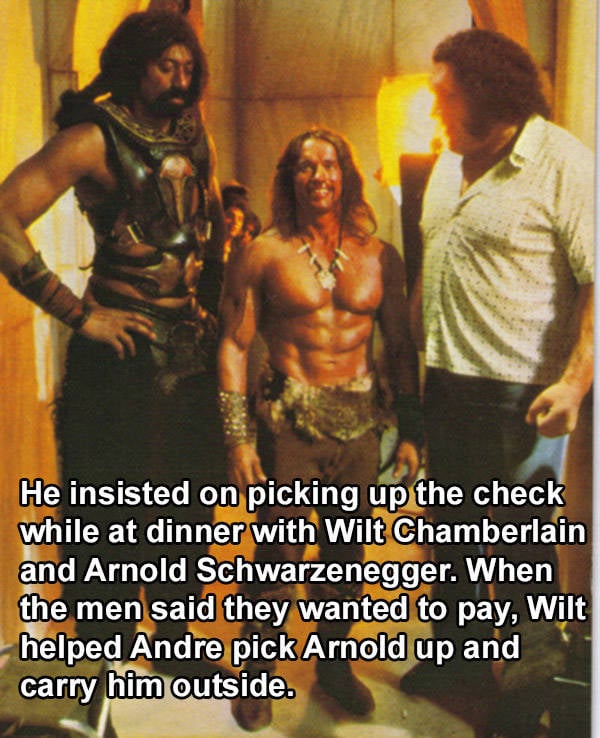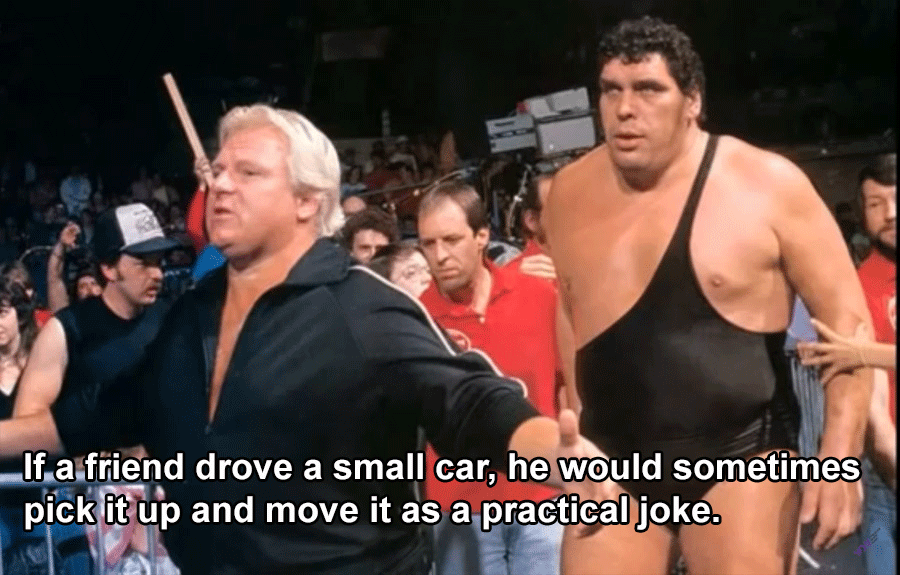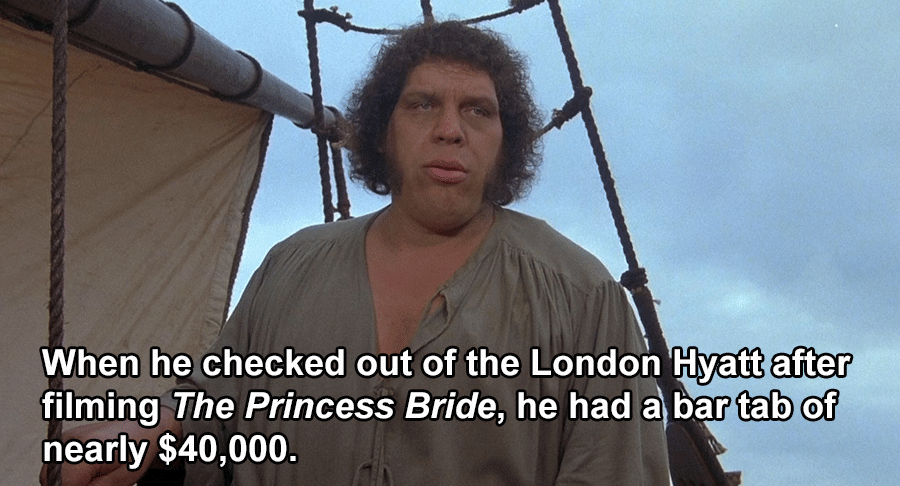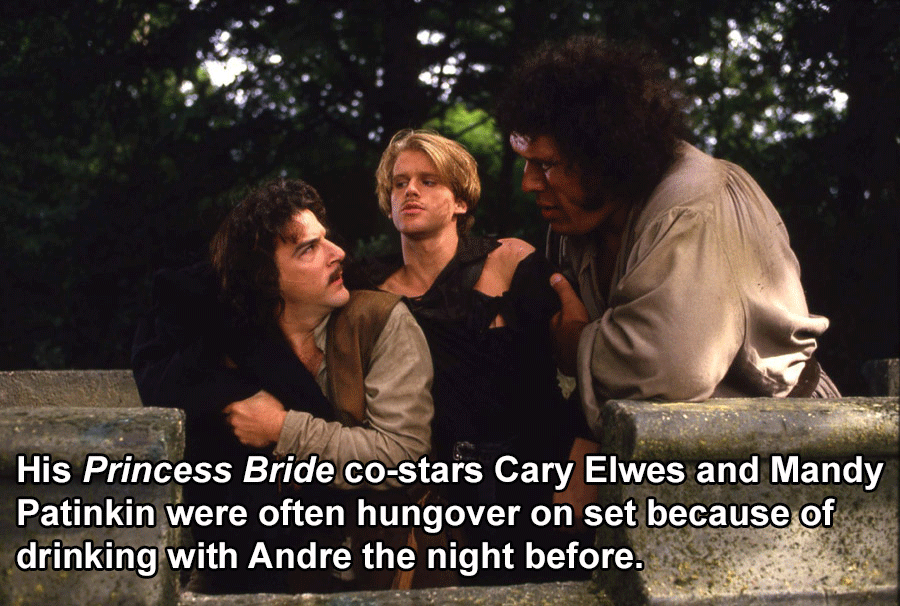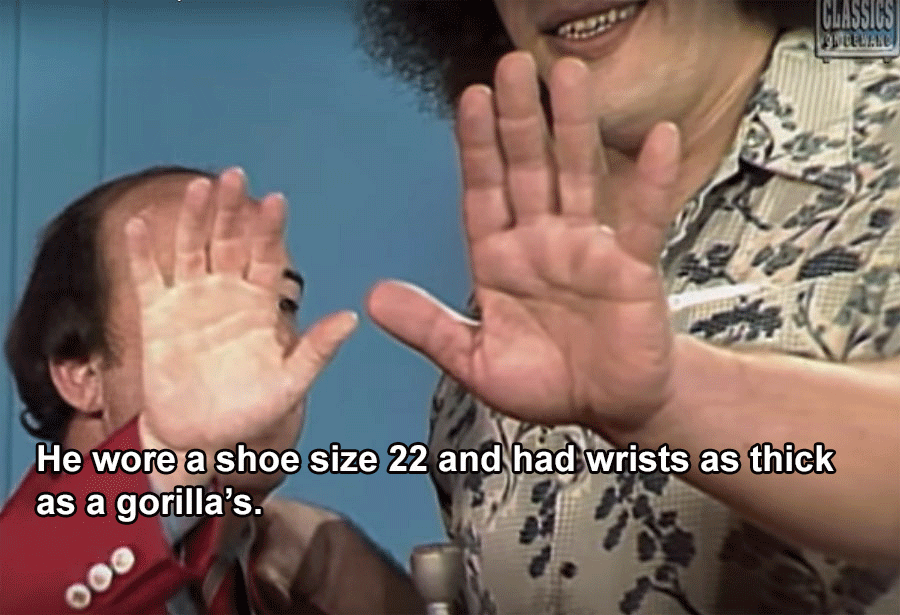 Russell Turiak/Getty Images
Universal/Corbis/VCG via Getty Images
Universal/Corbis/VCG via Getty Images
Miguel Discart/Wikimedia Commons
John McKeon/Wikimedia Commons
John McKeon/Wikimedia Commons
Jeff Goode/Toronto Star via Getty Images
Erin Combs/Toronto Star via Getty Images
Bibliothèque/Wikimedia Commons
John McKeon/Wikimedia Commons
Not only was wrestling great Andre the Giant literally much larger than most men, but his truly larger-than-life reputation and exploits paralleled his great size. It's now been 25 years since the beloved giant died, but the public's fascination with his life has faded very little.
Born Andre Rene Roussimoff in a small French village just after the end of World War II, the boy displayed symptoms of gigantism — the rare disorder that floods the body with growth hormones — early on and by age 12 was the size of an adult man. His large size made him a welcome hand on his father's farm, but unsatisfied with farm work, he dropped out of school and moved to Paris to train in the profession that would bring him worldwide acclaim.
After making a name for himself on the European wrestling circuit, Roussimoff moved to Montréal, Canada where he eventually crossed paths with Vincent McMahon Sr., founder of the World Wrestling Federation (now World Wrestling Entertainment). It was McMahon Sr. who suggested the ring name of "Andre the Giant" and prove instrumental in launching the young wrestler to international superstardom. In 1973 at New York City's Madison Square Garden, Andre the Giant made his U.S. wrestling debut, beating out fan-favorite Buddy Wolfe.
Throughout the 1970s and 1980s, Andre the Giant helped sell out arenas all over the world alongside such iconic wrestlers as Hulk Hogan, Randy Savage, and Jake "The Snake" Roberts.
While Andre the Giant was finding success in the wrestling ring and with memorable TV and movie projects like The Six Million Dollar Man and The Princess Bride, he was also enjoying the fruits of his labor to great excess. Today, Andre the Giant facts and stories about his love of drinking abound; because he weighed more than 500 pounds, the giant could easily consume dozens upon dozens of beers or bottles of wine before feeling the alcohol's effects.
"There are a lot of crazy stories about Andre that sound fake but most are true, especially his drinking, said former wrestler Gerald Brisco. "Andre used to ask me to get him six bottles of Mateus wine and ice them down. He would drink those before we went to the ring and no one could tell."
However, gigantism certainly isn't an easy condition to live with and, coupled with a life of taking punishment in the wrestling ring, Andre the Giant suffered unrelenting pain for much of his later life. Ultimately, while in Paris to attend his father's funeral in 1993, the wrestling legend died of congestive heart failure in his hotel room at just 46 years old.
Professional wrestling may never see such a wrestler again, but as the Andre the Giant facts above prove, his legend will remain immortal.
---
If you enjoyed these facts about Andre the Giant, then check out some photos of Andre the Giant that you won't believe aren't photoshopped. Then, dig a little deeper into Andre the Giant's craziest drinking exploits.