Brazil's drought shows no signs of relenting, and residents of the Brazilian city of São Paolo have been left out to dry. Many have resorted to collecting rainwater, using plastic cookware, and going without baths or toilets in order to save what remaining water resources they have.
In crisis since late 2014, regional water reserves currently stand at 10% of their capacity. A testament to the perfect storm that lacking governance and poor weather conditions can create, the country's economists call Brazil's crisis "a deficiency of medium and long-term planning" on the part of local governments, only exacerbated by the fact that precipitation in Brazil in 2014 was the lowest on record.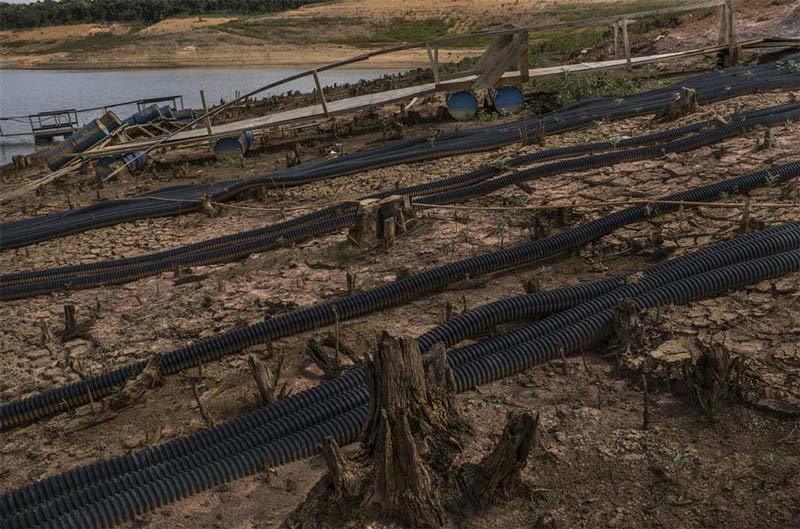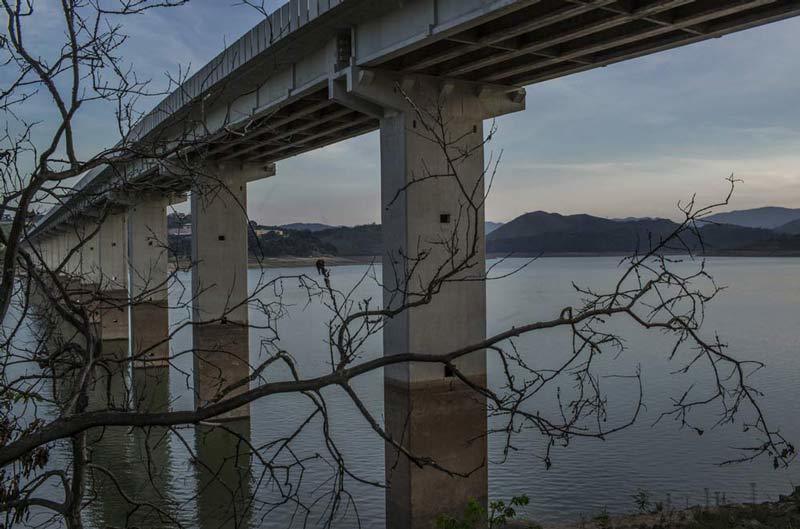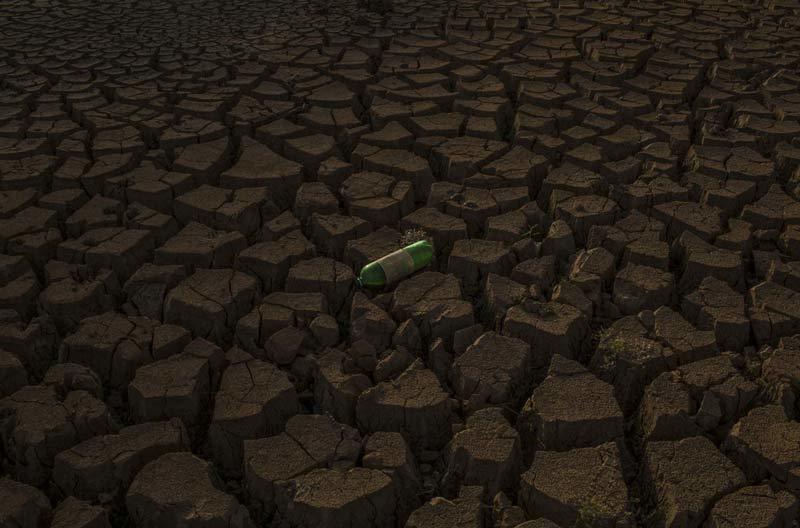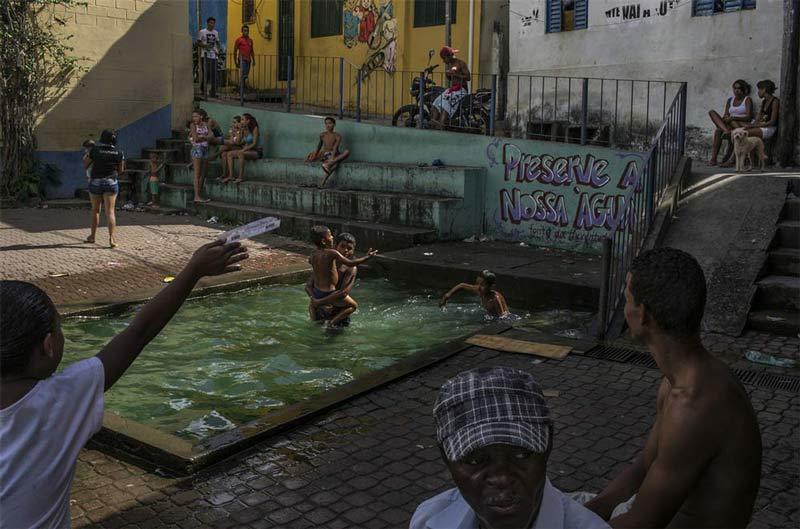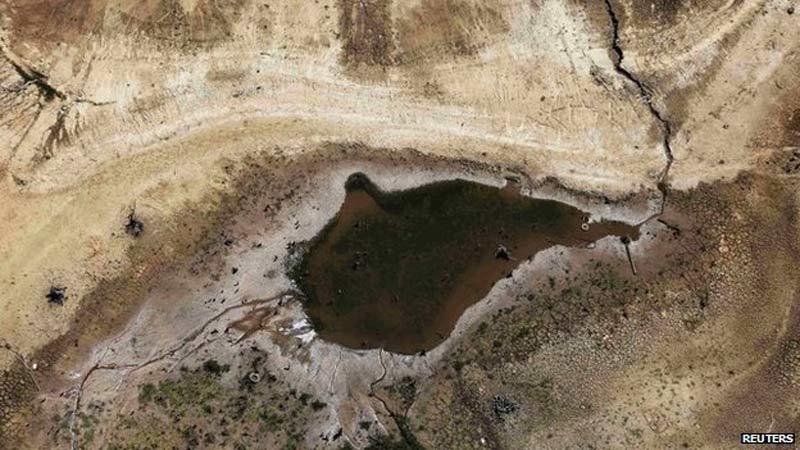 Pipes for the water utility in a dried up reservoir. Source:
New York Times
High water mark on a bridge over an important Brazilian reservoir. Source:
New York Times
Swimmers try to find relief from the droughts in Sao Paolo. Source:
New York Times
The Cantareira Reservoir, post-drought. Source:
BBC News
Man attempts to fish in the drying Cantareira reservoir. Source:
BBC News
Man awaits water refills at a community aid station outside Sao Paolo. Source:
LA Times
Man stretches a mosquito net over his water supply to protect from dengue fever. Source:
The Guardian UK
The drought's residual effects include a drop on agricultural outputs, which inevitably lead to job losses and invariably protests. Impacted residents have taken to the streets, beating empty buckets and stating that the crisis is the fault of not only climate change, but of local governments as well.
With recent protests about bus fare hikes tearing up São Paolo, the water crisis is just another item on the long-neglected laundry list of problems that Brazil's government will have to address in the coming months.