We here at All That Is Interesting's headquarters in Brooklyn, NY love to uncover the world's most amazing, bizarre, and interesting corners and share our findings with you. Sometimes, though, we don't need to go very far. In fact, our office is located in DUMBO (Down Under The Manhattan Bridge Overpass) – home to some of the borough's best street art.
Back in 2013, the DUMBO Improvement District, Two Trees Management Co, the New York City Department of Transportation Urban Art Program, and the Jonathan LeVine Gallery invited eight internationally renowned artists to paint eight different murals in an effort to beautify the neighborhood. They're centered around a four-block radius along the BQE.
We sent All That's Interesting's own Chris Altman out on the streets with photographer Killian Simon to document these backyard beauties. This is what happened: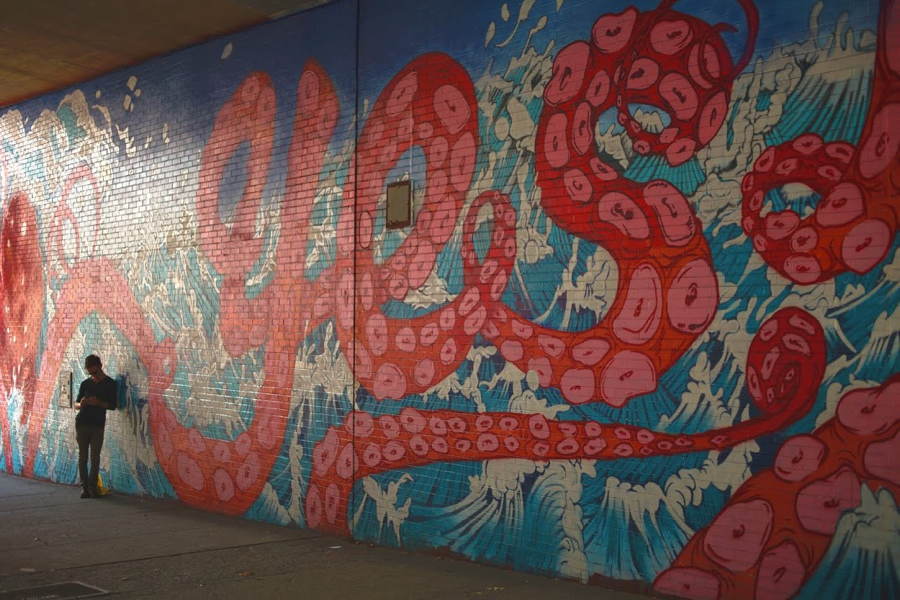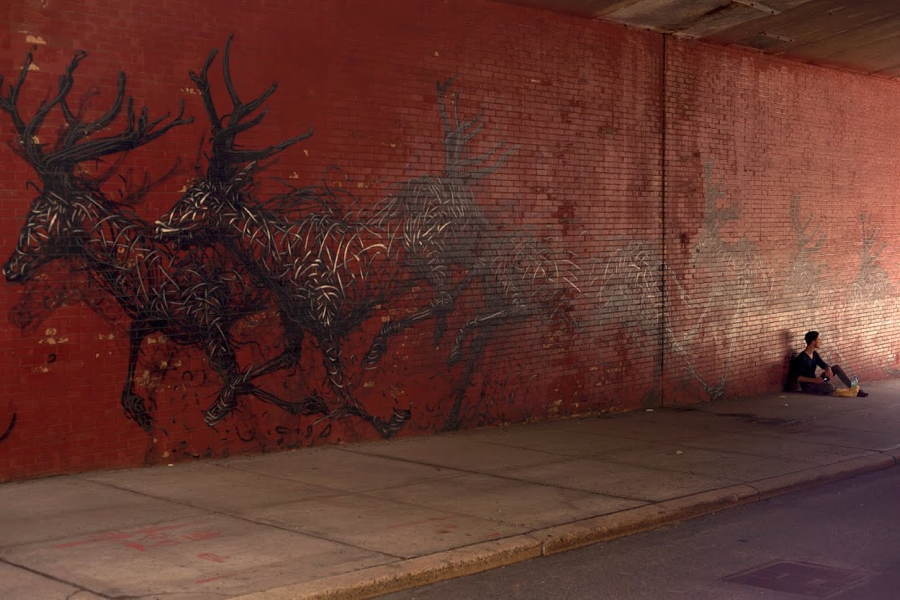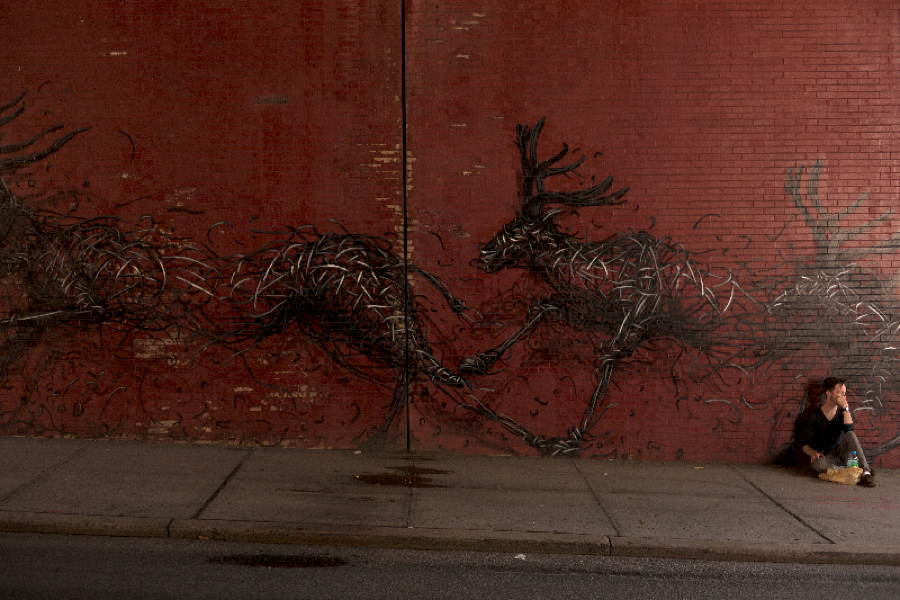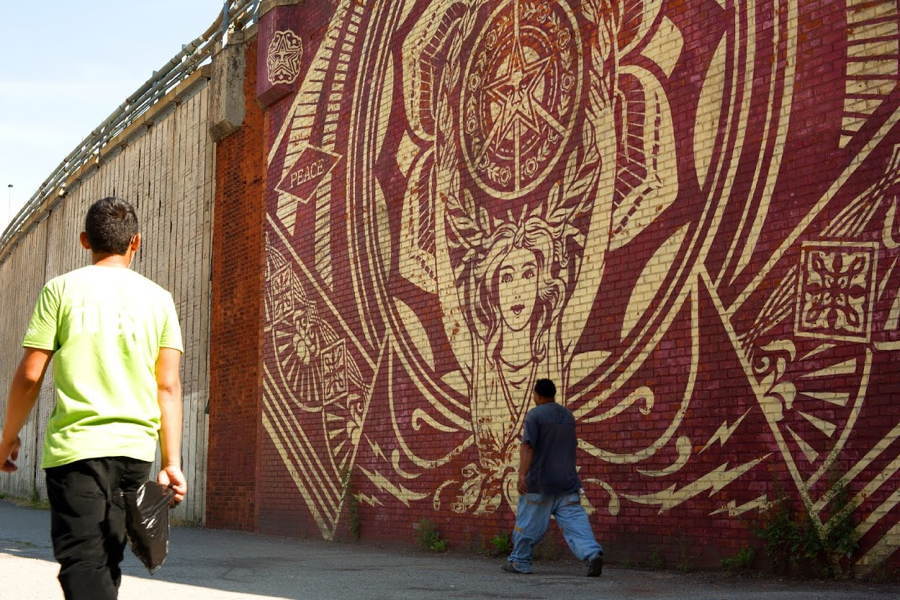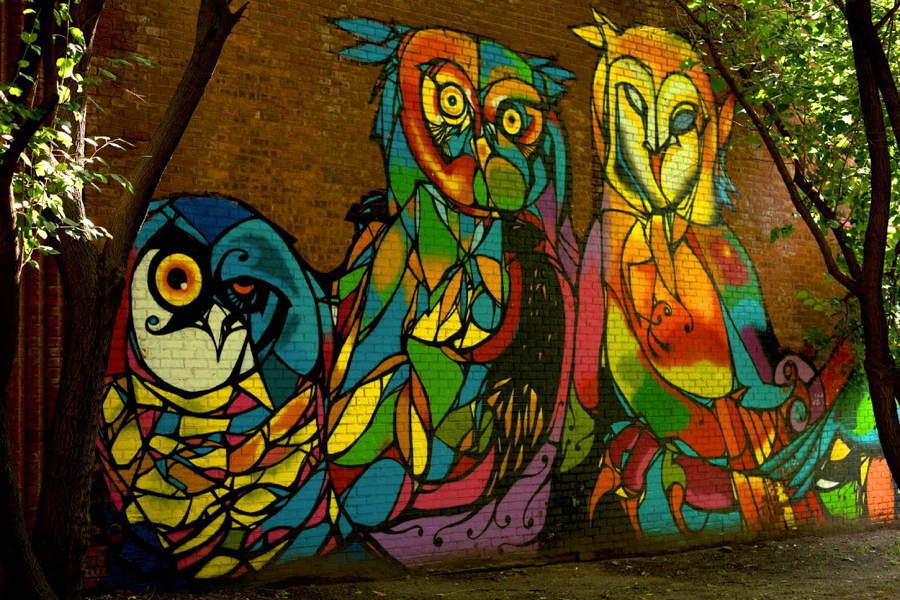 New Yorker, award-winning illustrator and Hello Kitty creator
Yuko Shimizu
teamed up with painter
Coby Kennedy
to create some octopus-inspired mural magic. You can see it for yourself on Jay Street/BQE Underpass (between York and Prospect). Source:
Killian Simon
Beijing born and Cape Town-based artist
DALeast
began creating street art in 2004, and has quickly risen to international prominence. Source:
Killian Simon
DALeast is a painter, photographer, sculptor, and video maker, and his mural is located on Pearl Street/ BQE Underpass (between York and Prospect). Source:
Killian Simon
Shepard Fairey
is responsible for this incredible Lotus Woman mural, but this is hardly his first well received work of art. In fact, you are likely already familiar with his work. Fairey is the mastermind behind Obama's 2008 "Hope" poster, and his art has been shown at The Smithsonian, the Los Angeles County Museum of Art, The Museum of Modern Art in New York City, and the Museum of Contemporary Art San Diego, just to name a few. Lotus Woman is located at Bridge Park 2 (behind York Street F stop). Source:
Killian Simon
Native Brooklyn artist
Craig Anthony Miller (aka CAM)
designed and painted this enormous work of art at Bar & Grill Park, York Street between Pearl and Adams. This owl mural isn't CAM's only contribution to the Brooklyn beautification project. He is an "integral part of the visual fabric of the DUMBO area of Brooklyn, NY." Source:
Killian Simon
Artist
Stefan Sagmeister
designed this mural, and painter Coby Kennedy brought it to life. Sagmeister started designing early: by age 15 he'd already created an Austrian youth magazine "Alphorn," and since then he's gone on to design for clients like the Rolling Stones, HBO, and the Guggenheim Museum. His mural is on Jay Street/BQE Underpass (between York and Prospect). Source:
Killian Simon
If you've ever been to Cape Town, South Africa, chances are you've seen lots of art by
Faith47
. She's self-taught, and her art often deals with political, economic, and emotional disillusionment. Source:
Killian Simon
Her works adorn the streets of London, Shanghai, Paris, Vienna, Sao Paulo, Berlin, Nairobi, and Melbourne, among many others. Faith47's mural is on Pearl Street/ BQE Underpass (between York and Prospect). Source:
Killian Simon
This one isn't a mural, and is wasn't part of the DUMBO Walls Project, but it's so cool we had to include it.
Gilberto Aceves Navarro
created this aptly named "Las Bicicletas" exhibit to encourage discussion about bikes, biking, and urban living. It's located a few blocks south of the York Street stop of the F-train, but there are more "Las Bicicletas" exhibits (122 sculptures total) all over Brooklyn and Manhattan. Source:
Killian Simon