Across New York City this weekend, a slaughterhouse delivery truck is carrying 60 creatures to their death. But this is no ordinary truck and these are no ordinary creatures: the creatures are actually stuffed animals and the truck is a part of Banksy's Better Out Than In street exhibit. Behold, Banksy's Sirens Of The Lambs: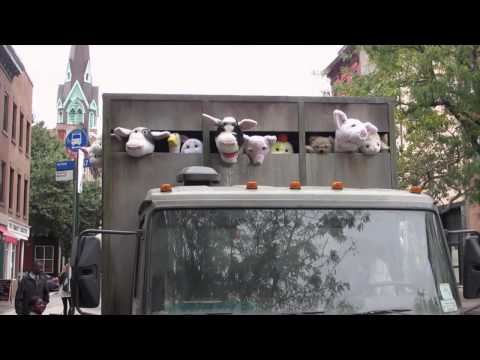 ---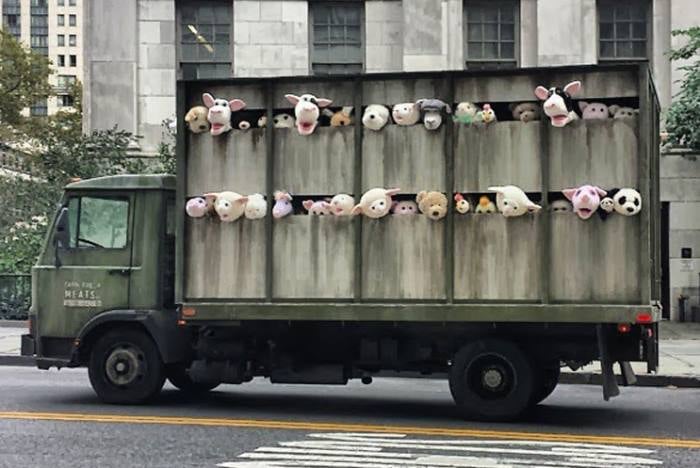 ---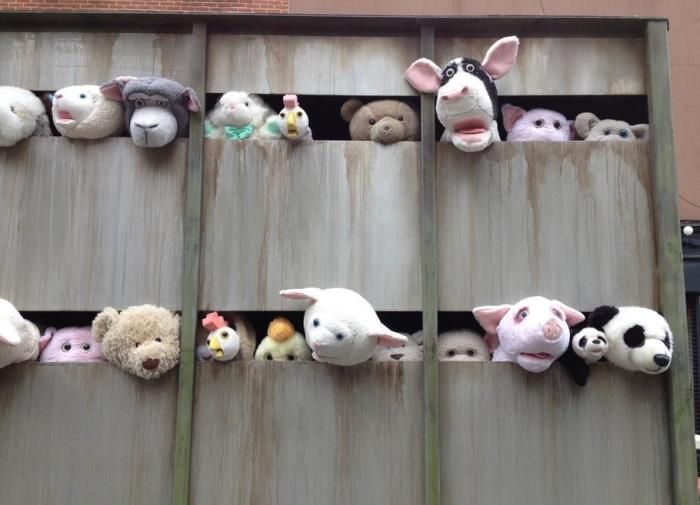 ---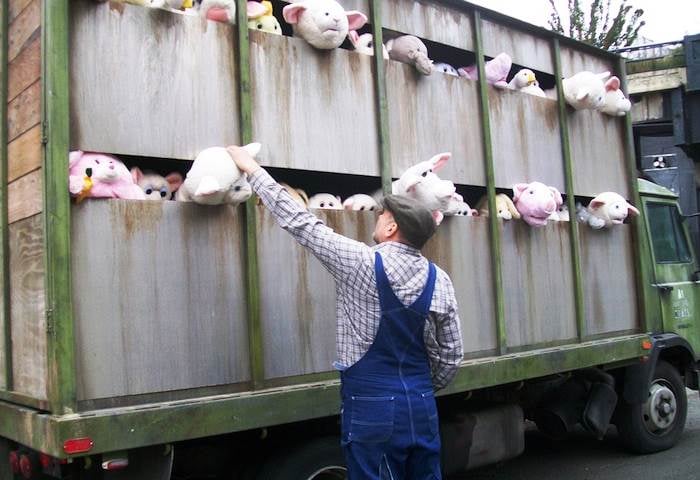 ---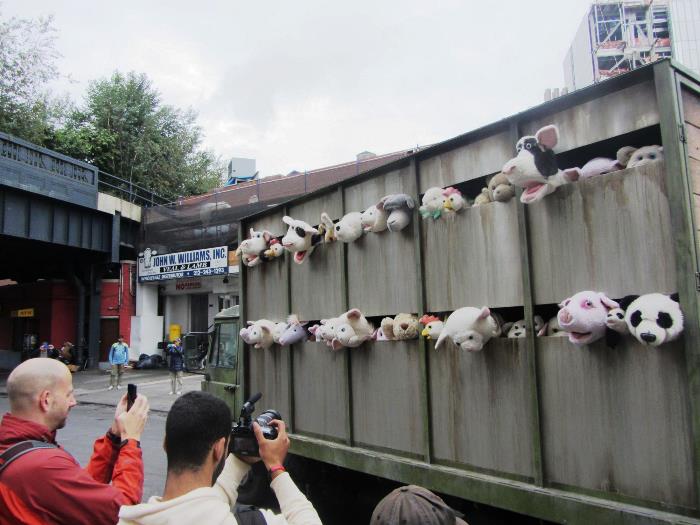 ---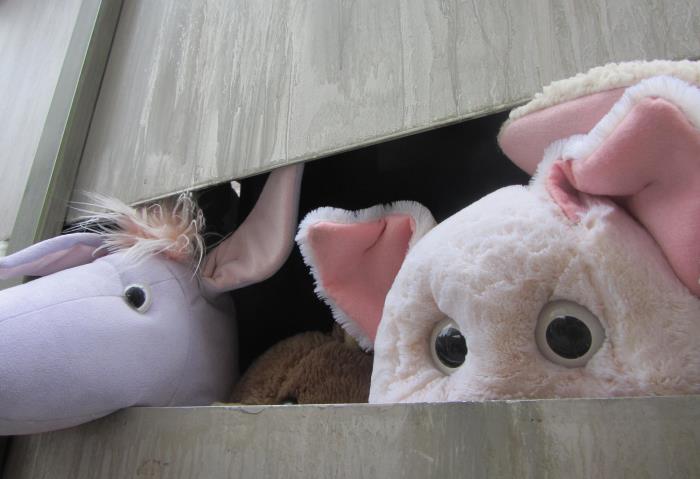 ---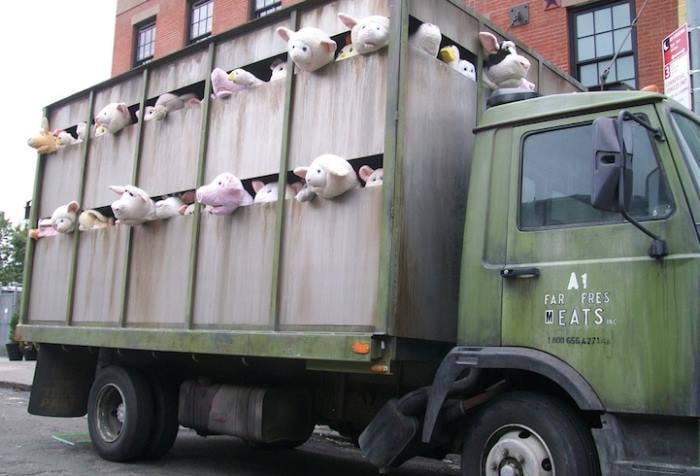 ---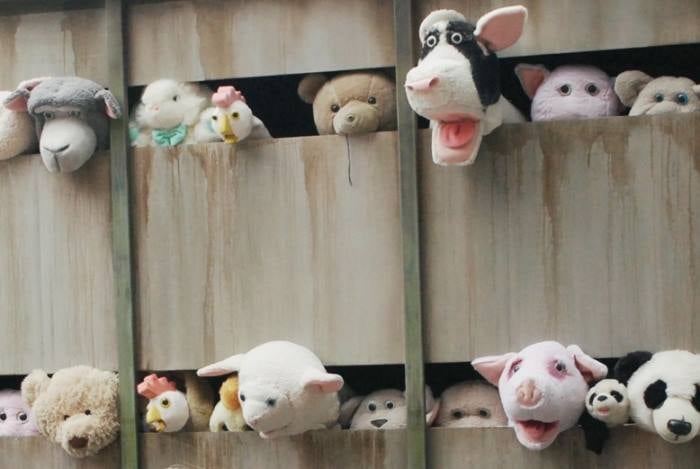 ---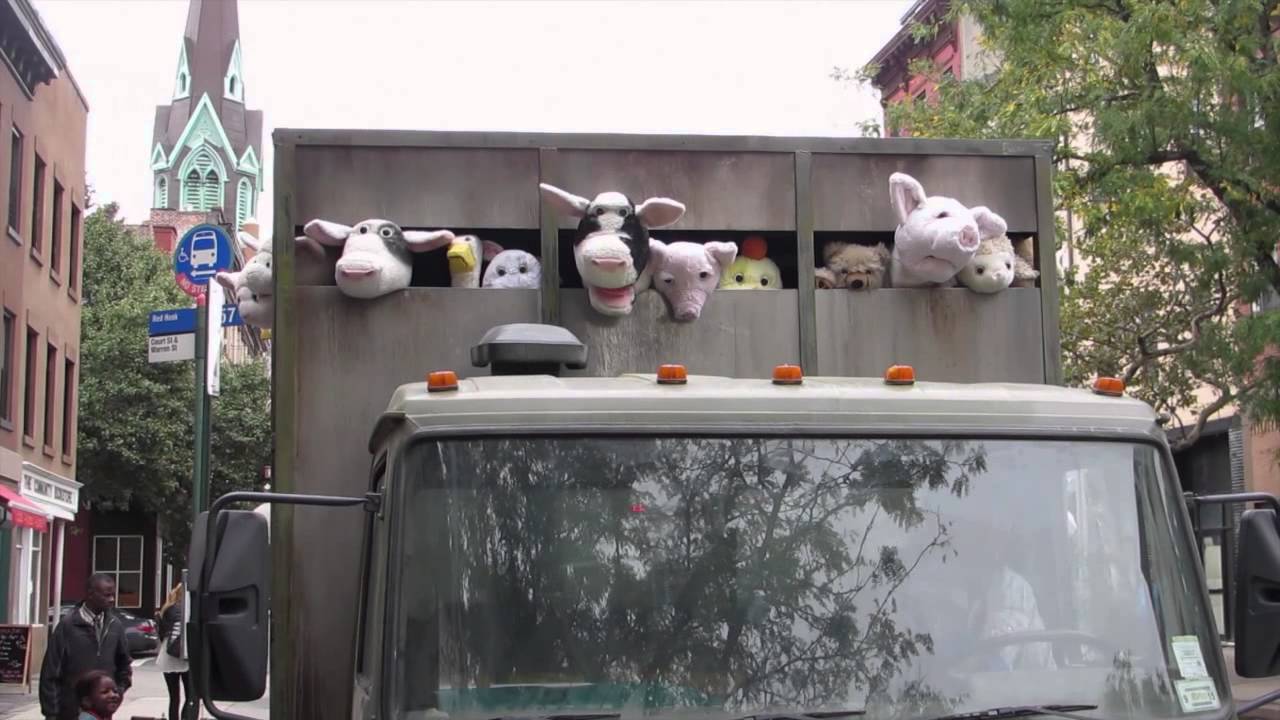 ---
As described in Banksy's audioguide accompanying the Sirens of the Lambs:
This is a piece of sculpture art, and I know what you're thinking, 'Isn't it a bit subtle?' Here, the artist Banksy is making some sort of comment on the causal cruelty of the food industry. Or perhaps something vague and pretentious about the loss of childhood innocence.

The truck contains over 60 cuddly soft toys on the road to a swift death. However, in order to bring them to life, four professional puppeteers are required, strapped into bucket seats, dressed entirely in black lycra, pulling on an array of levers with each limb and given only one toilet break a day - proving that the only sentient beings held in lower esteem than livestock are mime artists.
Videos Of The Sirens Of The Lambs
https://vimeo.com/76721078