When it was first opened in 1973, CBGB was supposed to showcase country and bluegrass, but it would soon become the punk rock headquarters of the world.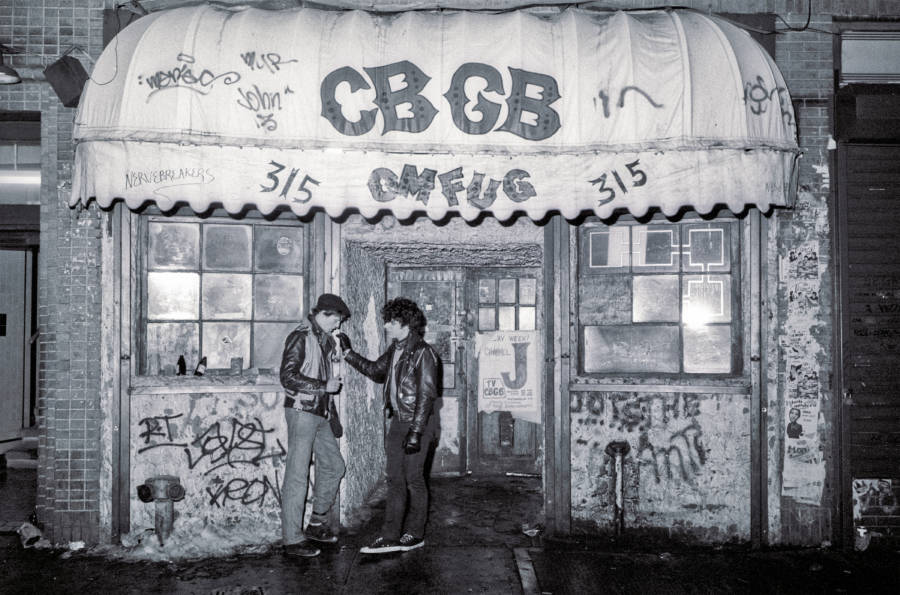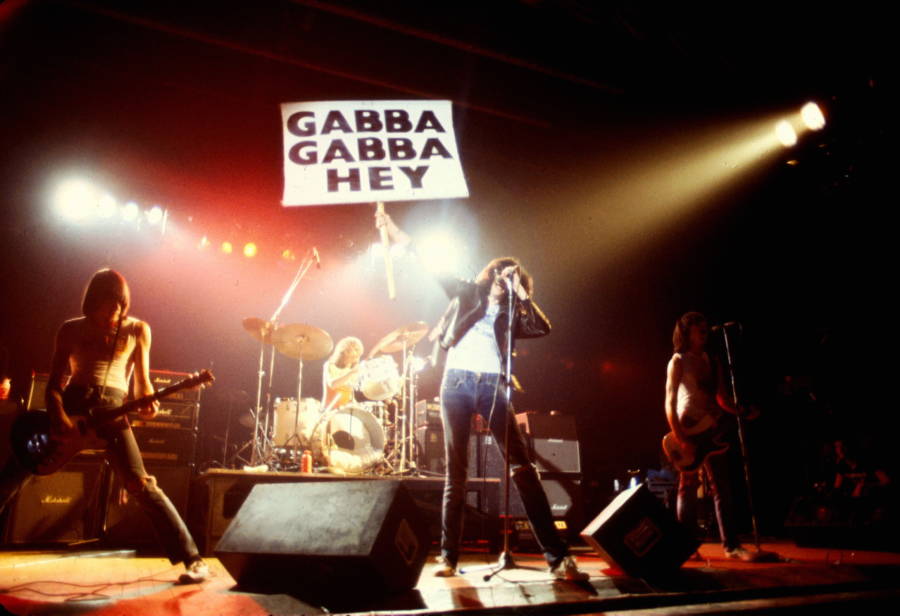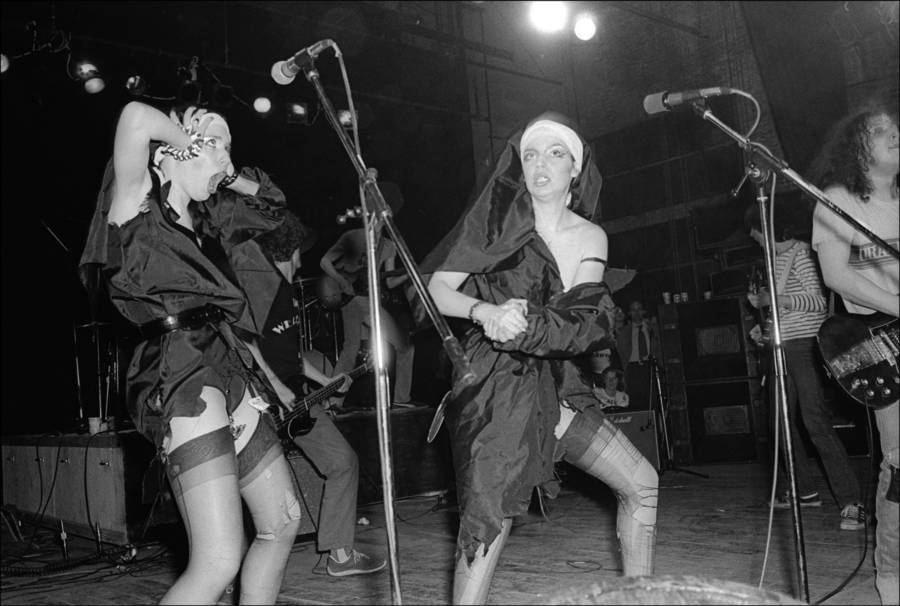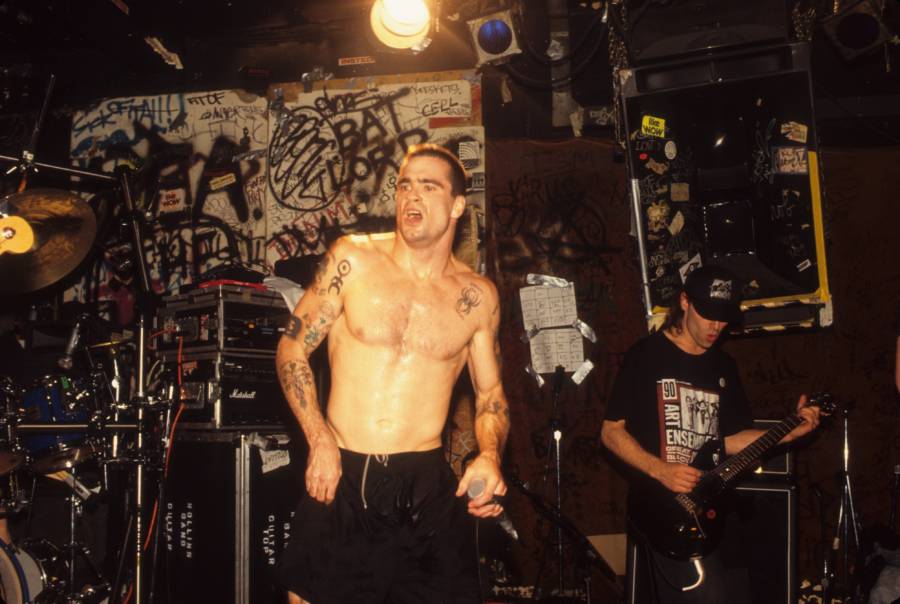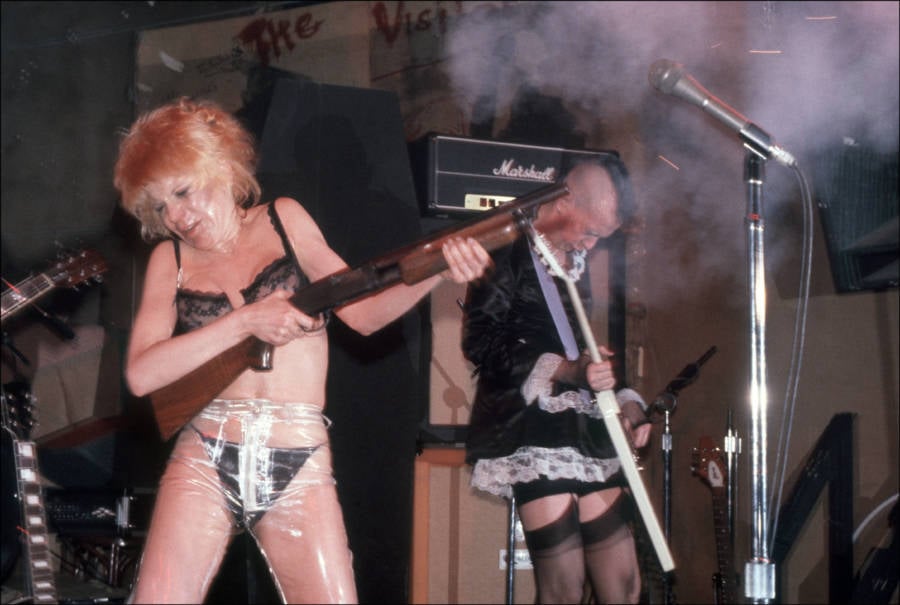 Jack Vartoogian/Getty Images
Roberta Bayley/Redferns/Getty Images
Allan Tannenbaum/Getty Images
Steve Eichner/Getty Images
Allan Tannenbaum/Getty Images
Roberta Bayley/Redferns/Getty Images
David Corio/Michael Ochs Archives/Getty Images
Richard Corkery/NY Daily News Archive via Getty Images
Roberta Bayley/Redferns/Getty Images
Richard E. Aaron/Redferns/Getty Images
Richard E. Aaron/Redferns/Getty Images
Patti Ouderkirk/WireImage/Getty Images
Steve Eichner/WireImage/Getty Images
Budd Williams/NY Daily News Archive via Getty Images
Catherine McGann/Getty Images
Roberta Bayley/Redferns/Getty Images
Roberta Bayley/Redferns/Getty Images
Waring Abbott/Getty Images
Roberta Bayley/Redferns/Getty Images
Catherine McGann/Getty Images
Hiroyuki Ito/Getty Images
Richard E. Aaron/Redferns/Getty Images
Roberta Bayley/Redferns/Getty Images
Richard E. Aaron/Redferns/Getty Images
Roberta Bayley/Redferns/Getty Images
Allan Tannenbaum/Getty Images
Frank Mullen/WireImage/Getty Images
Allan Tannenbaum/Getty Images
Roberta Bayley/Redferns/Getty Images
Richard E. Aaron/Redferns/Getty Images
Roberta Bayley/Redferns/Getty Images
PYMCA/UIG via Getty Images
Shortly after it opened in 1973, the music club known the world over as CBGB OMFUG became a New York City icon. Widely regarded as the place where punk rock was born, the club hosted some of music's most iconic bands, including the Ramones, Talking Heads, and Blondie, who all used the club's stage to forge their game-changing sounds.
With bands like these on stage, the venue defined the culture of downtown Manhattan throughout the 1970s and 1980s. It was a dark, dirty, no muss-no fuss bar that would draw huge crowds of young New York punk rock fans, musicians, and celebrities every night.
Because of all this, CBGB holds a special, albeit grungy, place in music history.
The Birth Of CBGB OMFUG
CBGB OMFUG first opened its doors on Dec. 10, 1973. Nestled in Manhattan's East Village neighborhood, the bar was located on the Bowery next to a slew of other bars and businesses.
When owner Hilly Kristal opened the bar, he gave it its name based on the music he thought would be shown onstage.
"It stands for the kind of music I intended to have, but not the kind of music that we became famous for: Country, Bluegrass, and Blues," Kristal said in a 1998 interview.
As for the OMFUG, its origin is a little bit more peculiar. "That's more of what we do, it means "other music for uplifting gormandizers," Kristal explained. "And what is a gormandizer? It's a voracious eater of, in this case, music."
Kristal might have intended for his bar to focus on country, bluegrass, and blues, but early in its rich, three-decade history, the bar transformed into the worldwide headquarters of rock and punk music.
The Rise Of Punk
In 1974, two locals named Bill Paige and Rusty McKenna convinced Kristal to book concerts at the bar. The first band to establish a residency was a rock act called Squeeze and with their residency, the musical genres for which the bar was named were gone and rock was there to stay.
As the 1970s went on, the era of disco had begun to fade out and "street rock" began to take its place.
"The formula-driven disco music and the long drawn out solos and other complexities in much of the rock of the late sixties and early seventies encouraged a lot of disgruntled rock enthusiasts to seek the refreshing rhythms and sounds of simple (back to basics) high energy rock and roll, which seemed to take shape right here at CBGB," Kristal said. "We called this music 'street rock' and later 'punk' – 'come as you are and do your own thing' rock and roll."
Following the booking of Squeeze, bands like Television, the Ramones, the Talking Heads, the Patti Smith Group, and Blondie became staples on the CBGB stage.
When bands like these moved in and CBGB hit its stride, Kristal remembered a carefree environment where fun was the number one goal.
"No one was getting rich, but who cared," he said. "We were all having a ball. It was certainly exciting, discovering new artists, finding new bands, spreading the word, trying to get them recording contracts."
There were two golden rules at CBGB that guided the club from beginning to end. First was that the bands move their own equipment and the second was that they must play their own original music, meaning no cover bands were allowed.
Some point to the second rule as a reason why punk rock experienced such rich creative development, but Kristal's son Dana later admitted that it was most likely because his father couldn't afford to pay ASCAP royalty fees.
https://www.youtube.com/watch?v=NRKvgy39hn0
These same rules carried CBGB into the 1980s when its focus became hardcore punk music, which remained its style for the rest of the venue's history.
The Later Years Of CBGB
By the time the mid-1980s rolled around, CBGB was the undisputed headquarters of hardcore and associated genres as bands like Agnostic Front, Murphy's Law, The Dead Boys, and so many others rocked the stage night after night to sold-out crowds.
Meanwhile, established bands from the wider rock music sphere passed through the now-famous club to grace its hallowed stage and work out new material in front of crowds smaller than those that flocked to their stadium-sized gigs.
One such moment came in 1987 when Guns n Roses took the stage to play a song that they had only played twice before called "Patience." The song was so new that Axl Rose admitted, "I have to read the f--cking words."
Nevertheless, the crowd got to hear the band perform the song, which reached number four on the Hot 100 charts two years later, for one of the very first times ever.
But although CBGB was now a rock institution, its long decline would soon get underway.
In the 1990s, Mayor Rudy Giuliani took office in New York and — with his help, though a number of factors were involved — the once gritty and dangerous city began to undergo widespread gentrification. This change in the city affected the ever-grungy CBGB and the bar slowly began to lose its place in a changing city.
What once used to be a cultural institution gradually transformed into a shadow of what it once was.
The End Of An Era
After years in decline, a dispute over rent became the final nail in CBGB's coffin.
In 2005, the CBGB landlord, the Bowery Residents' Committee, sued the bar for $91,000 for back rent that was allegedly owed. The bar paid $19,000 a month in rent and the dispute arose when the rent had been increased over a period of many years without Kristal knowing about it.
There was a huge effort from many groups and lifelong fans to save the venue from closure and a judge eventually ruled that the debt owed was false. However, the argument over a new rent amount between CBGB and the landlord raged on, and after much negotiation, a compromise wasn't reached. CBGB had to be out by the fall of 2006.
CBGB icon Patti Smith headlined the venue's final concert on Oct. 15, 2006. Her final set was, by all accounts, an appropriately elegiac performance honoring the bar and those who had performed on its stage.
In fact, the final song she performed was "Elegie," in which she sang, "I think it's sad, it's much too bad, that our friends can't be with us today." At the end of the song, she read a list of those who had passed away over CBGB's 33-year history and ended with the simple phrase, "Farewell CBGB."
But since the landmark venue closed, its name has lived on. It originally relocated to Las Vegas after the rent dispute and a retail store called "CBGB Fashions" remained open in the Bowery location for a short time.
Now, CBGB exists in the Newark airport as CBGB LAB (Lounge and Bar), while a high-fashion John Varvatos store stands on the ashes of the iconic CBGB location in the East Village.
Though a fashion boutique stands in its place today, CBGB of course played a monumental role in the history of music. It gave birth to a whole new genre and gave bands of multiple generations the chance to get on stage, work on their craft, and above everything else, rock out.
---
After this look at CBGB, experience the gritty realities of New York in the 1970s. Then, read up on GG Allin the poop-eating, self-mutilating wild man of rock.