In this area of Australia, harsh weather and mineral wealth mean one thing: life is better lived in the underground city of Coober Pedy.
It is the number-one source of gem-quality opals in the world. It is also home to around 3,500 people of 45 different nationalities, many of them Europeans who arrived in the 1960s in search of fortune.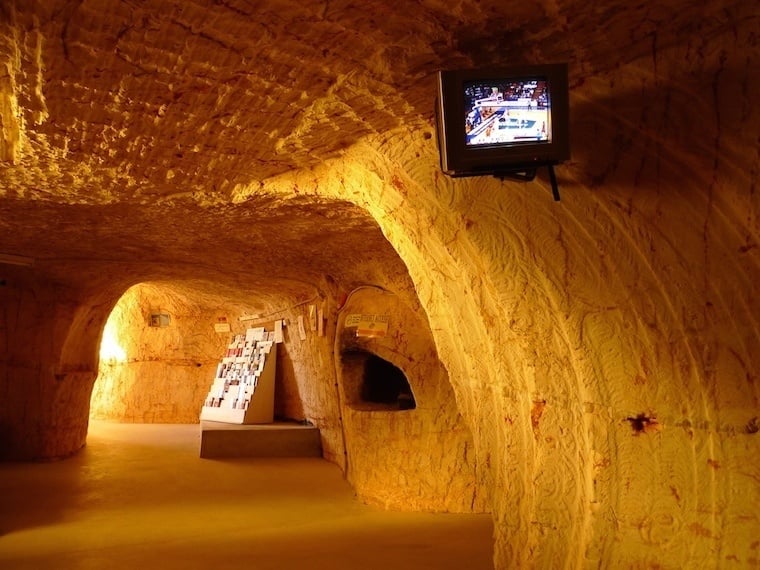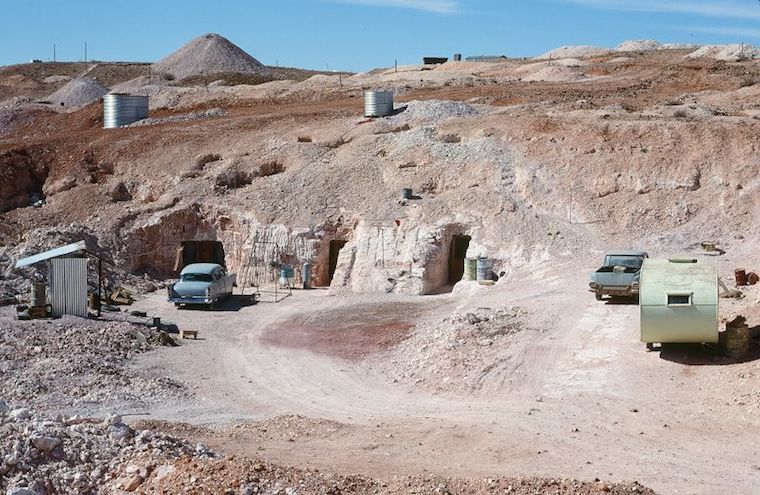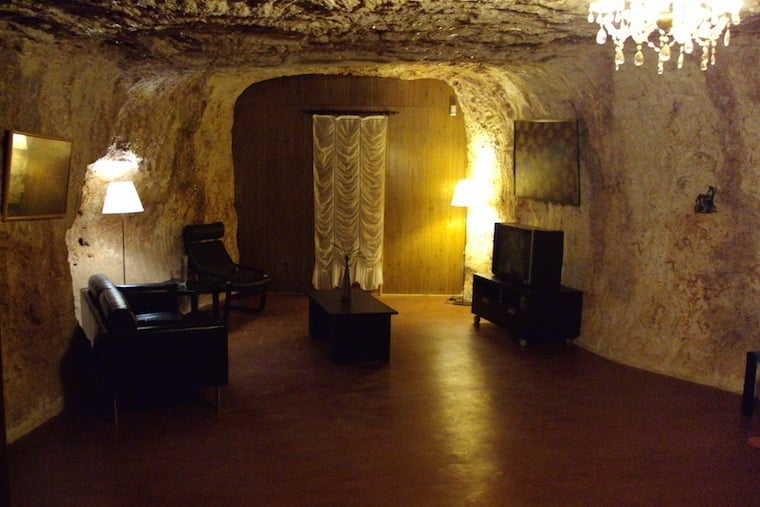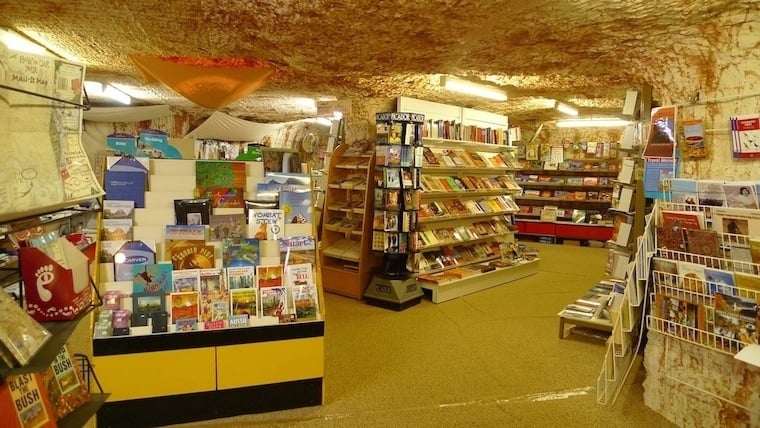 But this small city in southern Australia also lays claim to another rarity: most of its inhabitants live underground. Welcome to Coober Pedy.
From Seabed To Opal Fields
150 million years ago, the town of Coober Pedy was the bed of a vast ocean. The push and pull of the tide carried minerals from the sandstone seabed deep into cracks in the earth, leaving behind silica deposits that gradually hardened.
Now, there's not a puddle to be seen for miles — but the legacy of the ocean remains in the sparkling gemstones that hide in rocky crevices: opals.
Coober Pedy's opals mines are vast, and their riches are some of the most coveted in the world. Silica has even replaced the organic material in million-year-old fossils, creating bizarre and beautiful opaline sea creatures, like this opalized bivalve.
Celebrating 100 Years Of Coober Pedy
This year, the town of Coober Pedy celebrated its 100th anniversary. John McDouall Stuart first explored the area in the late 19th century and gave it the name Stuart Range (in his own honor).
The town was formally established in 1915, and a surprising number of people were willing to leave hearth and home for the new settlement. This might have been because shortly after the town's founding, the story of Willie Hutchinson, a fourteen-year-old kid tagging along on a gold prospecting mission, spread far and wide.
Wandering a land suffering from drought, Willie's fellow prospectors had split up to search for water, leaving Willie to man the camp. Willie, thirsty and annoyed at being left behind, struck out on his own.
When the members of the gold prospecting syndicate beat him back to camp, they were worried — but their anxiety quickly turned to delight and envy when Willie strolled into camp that night with news of two weeks' worth of water and a bucketload of opals in a sack over his shoulder.
Beating The Heat In Coober Pedy
Willie's discovery put Coober Pedy on the map, but that didn't mean things were going to be easy for the droves of opal-seekers the story attracted.
The region's arid desert climate makes water scarce and vegetation even rarer. The town's first tree was a metal one erected for (we assume) visual relief in the town's center, where you can still see it today.
The temperature presented yet another problem. In the summer, temperatures at Coober Pedy reach 104 degrees Fahrenheit and sometimes higher — and there is very little rain, making dust storms a regular occurrence.
Life above ground was untenable, so the newcomers did the only thing that made sense: they started digging.
They also voted to update their new home's name. They called it Coober Pedy, which comes from kupa-piti, an aboriginal term that literally means "the white man's hole."
Today, the inhabitants of Coober Pedy live in comfortable "dugouts" underground. Carved into the earth, these homes are built at much the same cost as comparable aboveground structures — but they're not vulnerable to sandstorms and they don't require air conditioning.
The cave-dwellers of Coober Pedy enjoy a constant, cool temperature of around 74 degrees Fahrenheit in their homes, making life underground the standard for desert comfort. Residents carve what they need from the sandstone of their homes, which boast bookshelves, tables, and even an underground swimming pool.
They've also jumped to remedy the vegetation situation. Though Coober Pedy probably won't ever look like Central Park, a tree-planting initiative has added variety to the landscape, and the network of tunnels grows with each passing year.
You still might want to tread carefully, though — signs around town warn that not all of the 250,000 mine entrances have been carefully labeled. So keep an eye on your feet as you explore the terrain.
Australia's Underground City For Tourists
Today, this underground city has it all, from a Greek Orthodox church to Jehovah's Witness Kingdom Hall. Everything, including churches, a school, a bookstore, and hotels — which serve a growing number of tourists who come to see the odd city or to search for precious opal stones — is buried in the dirt.
As a visitor in Coober Pedy, you can visit art galleries, jewelry shops well-stocked with the town's famous opals, and a working mine (you can even try to dig a bit yourself).
It will come as no surprise that Coober Pedy's post-apocalyptic desert landscape has also attracted filmmakers — visitors can spot famous locales from Mad Max and Priscilla Queen of the Desert.
For something different — as if everything weren't already different — you might want to check out the Painted Desert (a nearby ancient seabed of spectacular beauty), the old cemetery filled with the deceased from diverse backgrounds, or the kangaroo rehabilitation center.
At night you can enjoy their grassless golf course, where all the golfers use glow-in-the-dark golf balls. What you can't do, however, is see the Coober Pedy Saints play football. The Saints never play home games. It's just too hot, and, so far at least, the town hasn't hollowed out a football field.
---
If you enjoyed this look at Coober Pedy, Australia's very cool underground city, check out Dallol, Ethiopia, the hottest place on earth and learn about Australia's Great Emu War.