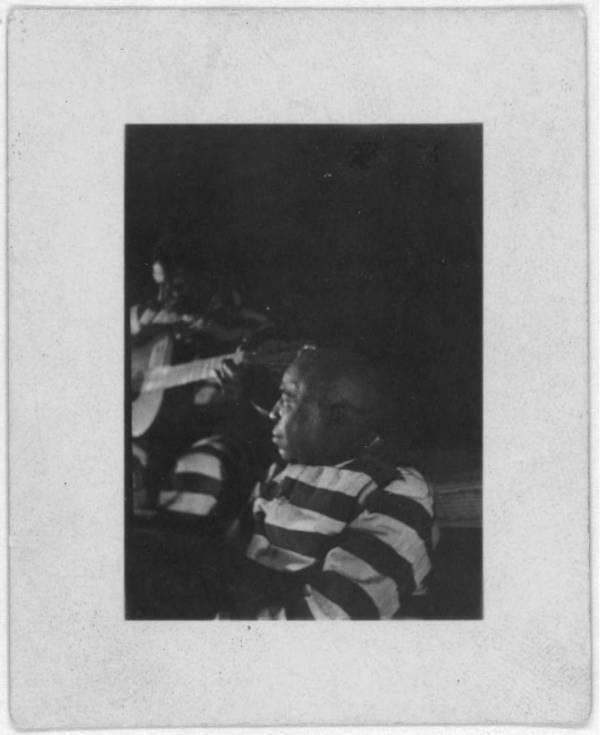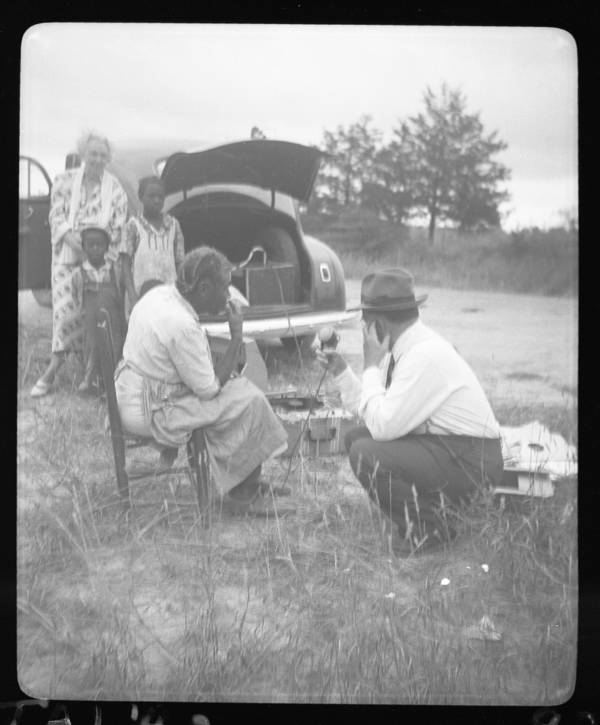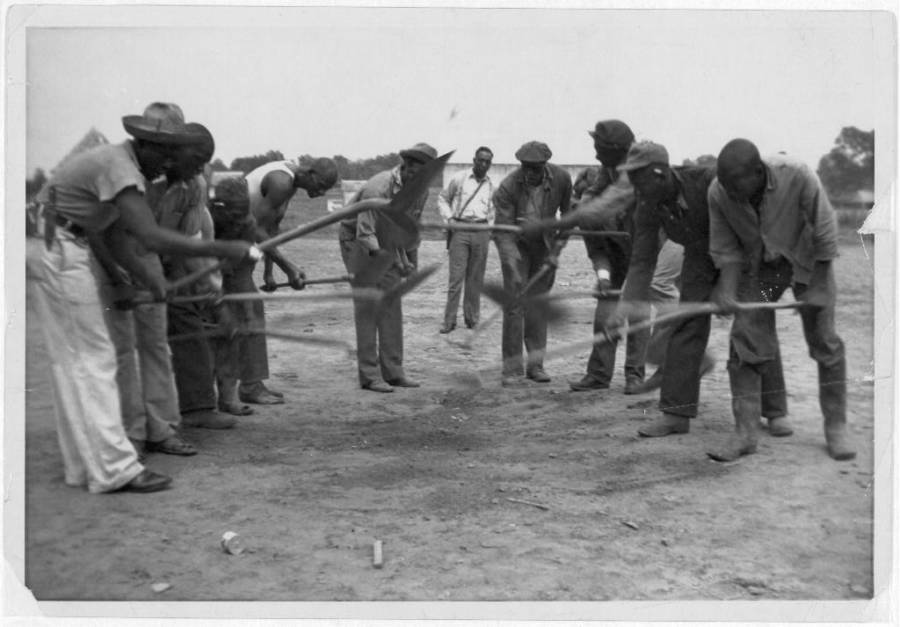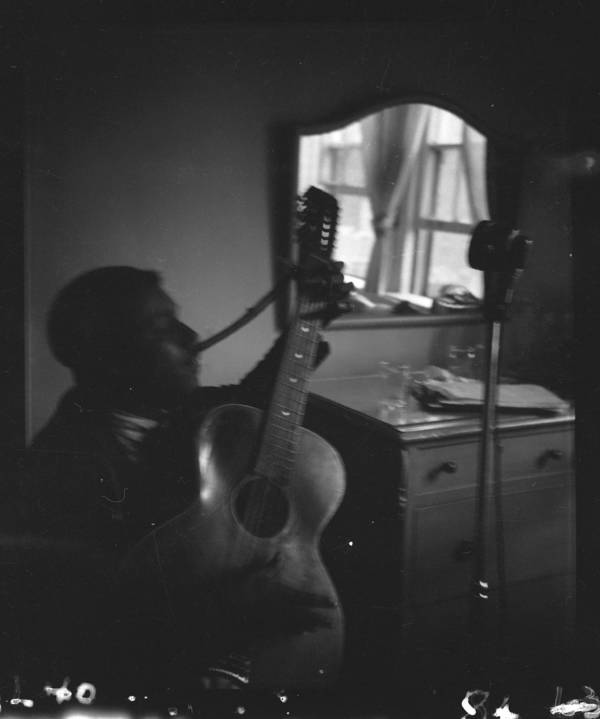 Wikimedia Commons / Library of Congress
No one person created the blues. It was a sound born from slaves on plantations, shaped in prison chain gangs, and turned into a new style of music on the back porches of poor, African-American homes in the late 1800s.
In the 1930s, folklorists John, Alan, and Ruby Lomax traveled the South in the search of the birthplace of blues. Sure enough, they found it in the poorest parts of the region: in prisons, in hovels, and in the homes of former slaves.
The people whose music the Lomaxes photographed and recorded during their travels were nameless, poor folk without a penny to call to their own – but some of the recordings they made would change history.
In front of the Lomaxes' microphone, Blind Willie McTell would turn himself into a household name. A chain gang would sing "Rock Island Line" before Harry Belafonte and Johny Cash. James "Iron Head" Baker would become the first person to record the classic song "Black Betty."
Huddie "Lead Belly" Ledbetter would be the Lomaxes' biggest "find." When they came upon Ledbetter, he was imprisoned, facing charges of attempted manslaughter, and possessed of a sad, soulful voice. The Lomaxes were the first to record him, sparking the career of one of the most famous and influential early blues musicians.
The Lomax recordings weren't the first blues recordings ever made – but they were closer to the music's source than anything documented since. These recordings were captured in the places where the blues was truly born: not on a lighted stage, but in the souls of poor folk across the South.
The people that the Lomax family photographed and recorded were simply singing songs that they'd heard for decades, passed down from their relatives and the like. They were penniless people singing the songs they'd heard their whole lives -- and, without knowing it, singing songs that would change music forever.
---
For more on the birthplaces of storied American cultural movements, take a look at the Harlem Renaissance and the heyday of the Beatniks in New York.