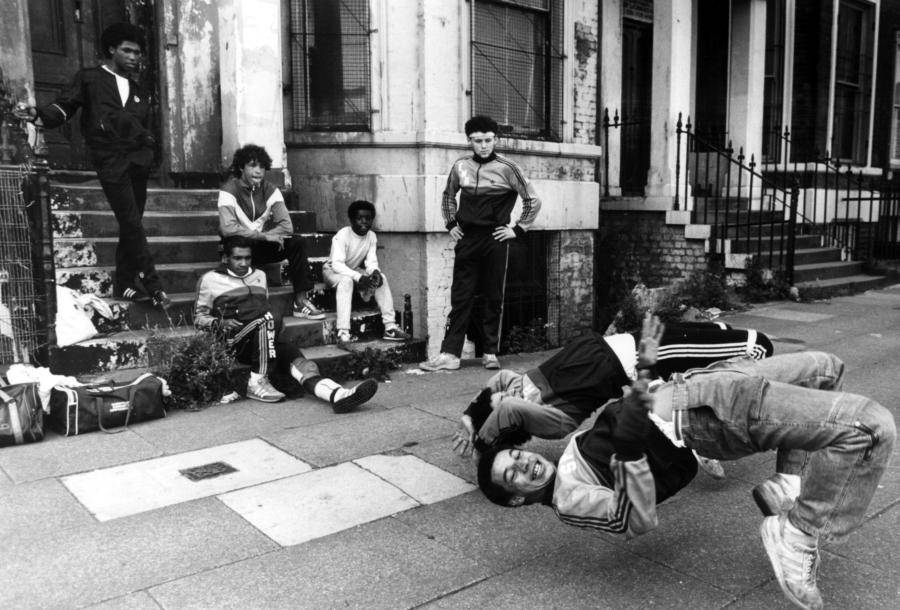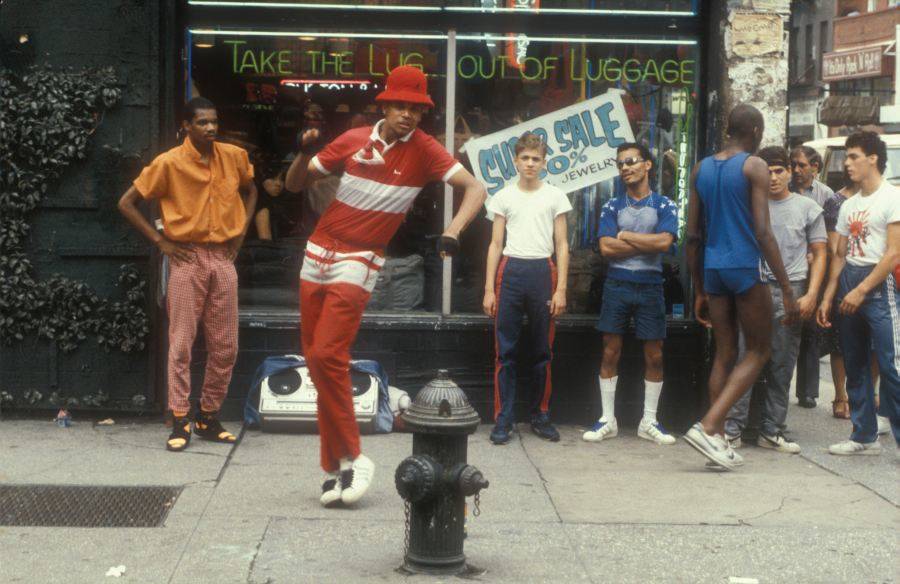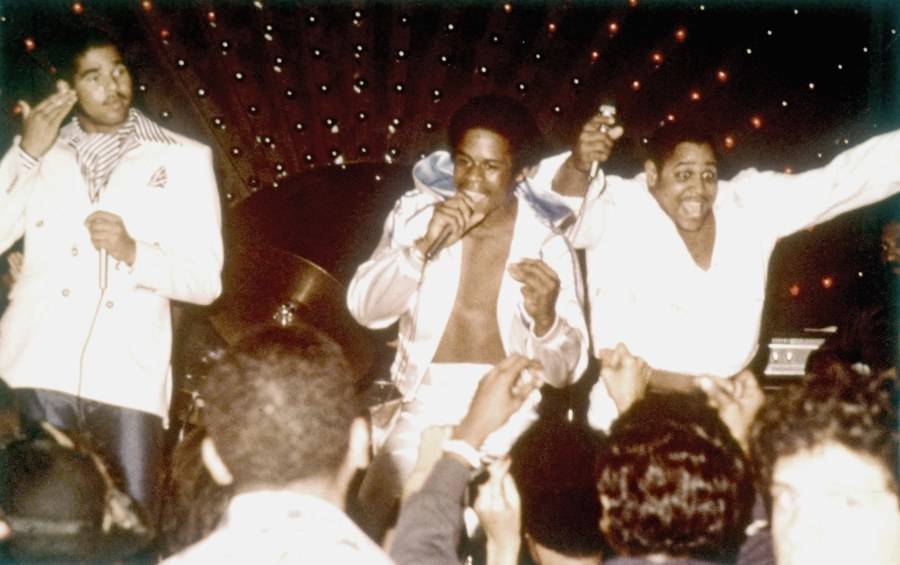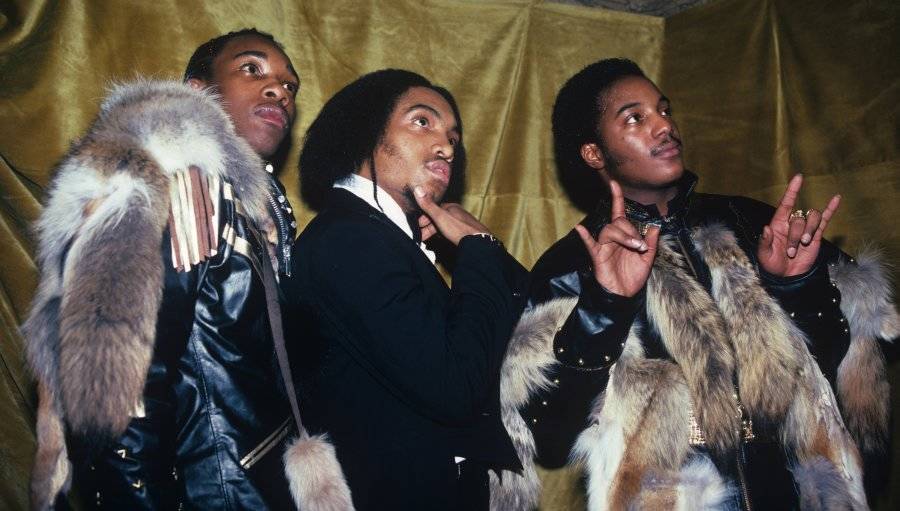 Eddie Barford/Mirrorpix/Getty Images
PYMCA/UIG via Getty Images
Michael Ochs Archive/Getty Images
David Corio/Michael Ochs Archives/Getty Images
Walter McBride/Corbis via Getty Images
Michael Ochs Archives/Getty Images
PYMCA/UIG via Getty Images
PYMCA/UIG via Getty Images
PYMCA/UIG via Getty Images
Michael Ochs Archives/Getty Images
Laura Levine/IMAGES/Getty Images
PYMCA/UIG via Getty Images
David Corio/Michael Ochs Archives/Getty Images
PYMCA/UIG via Getty Images
Alain Le Garsmeur/Getty Images
Al Pereira/Michael Ochs Archives/Getty Images
Allan Tannenbaum/Getty Images
Alain Le Garsmeur/Getty Images
Ted Thai/The LIFE Picture Collection/Getty Images
Michael Ochs Archives/Getty Images
Alain Le Garsmeur/Getty Images
Alain Le Garsmeur/Getty Images
Ted Thai/The LIFE Picture Collection/Getty Images
Ted Thai/The LIFE Picture Collection/Getty Images
Frank Russo/NY Daily News Archive via Getty Images
Waring Abbott/Getty Images
Allan Tannenbaum/Getty Images
Two moments in hip-hop history, four years apart, the first involving Jimmy Carter: It's October 5, 1977, and President Carter is in the South Bronx. A whopping 600,000 people lived in that part of the borough at the time, most of them African-American.
Carter is there to survey what documentarian Bill Adler calls "the American poster child for urban decay." Filmmaker Shan Nicholson, whose Rubble Kings documented the conditions in the South Bronx at the time, says disorder reigned on many levels:
"It was just this perfect storm of things going wrong for the city: Bad urban planning, white flight, cutting [the] fire department, police department, [and] social services across the board; all these things were happening at the same time. Landlords [were] burning their buildings for insurance."
Carter's visit made millions of people around the world aware, many for the first time, of what Nicholson calls a "pressure cooker" of unbelievable violence and crime, against a backdrop of blight and rubble right out of a war zone.
What the world was still largely unaware of at the time, however, was how a new generation of young people from the Bronx were expressing themselves and laying the seeds of a "mass cultural renewal" in the rubble, to quote journalist and academic Jeff Chang, author of Can't Stop Won't Stop: A History of the Hip-Hop Generation.
Which brings us to moment number two: rewind to August 11, 1973. At 152 Sedgwick Avenue in the West Bronx, 23-year-old DJ Kool Herc (birth name Clive Campbell) throws a "Back to School Jam" in a rec room at an apartment complex. Later known as the first "hip-hop" party ever, the event was unique at the time because Herc of course did more than just play records.
Using two turntables and a mixer, Herc prolonged instrumental beats and blurred funk tracks together so that people could dance — and breakdance — even longer. While they danced, Herc would boast and encourage the crowd on the microphone, occasionally in rhyme — a primitive form of rapping.
And thus, as the Bronx burned, Herc and his peers brought young people in, away from the heat, to pass the time in a peaceful way. But Herc and his ilk also inspired others to form and refine, through decades of renewal (and presidential photo ops), a brand new subculture, as Rebecca Laurence notes:
"Rather than taking political action, a new generation expressed itself through DJing, MCing, b-boying/b-girling (breakdancing), and graffiti, the 'four elements' of hip hop. Artist Fab 5 Freddy, who coined this term, argued that the looping interactivity of the 'four elements' proved hip hop went beyond a purely musical or artistic movement – it was an entire culture."
The gallery above is a collection of portraits of these early hip-hop pioneers — "superheroes with microphones instead of guns," to quote Rahiem of the Furious 5 — mixed with snapshots of the decaying landscape of the Bronx at the time. These images capture a neighborhood with "a potent mix of anger, aspiration, hope, and despair" that changed music forever.
---
After this look at hip-hop origins, learn more about gang culture in the Bronx during the late 1970s. Then, take a trip back to the infamously turbulent summer of 1977 in New York.