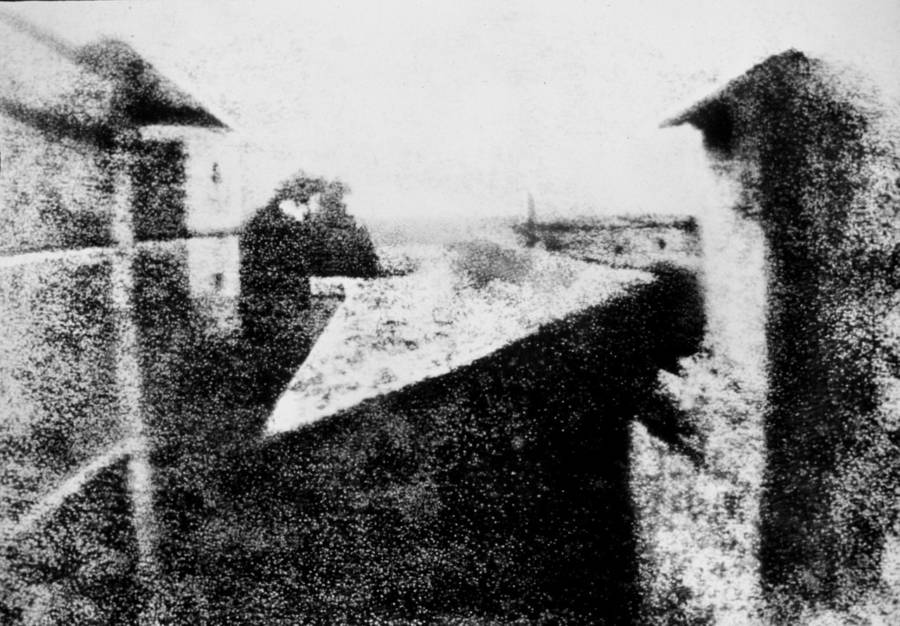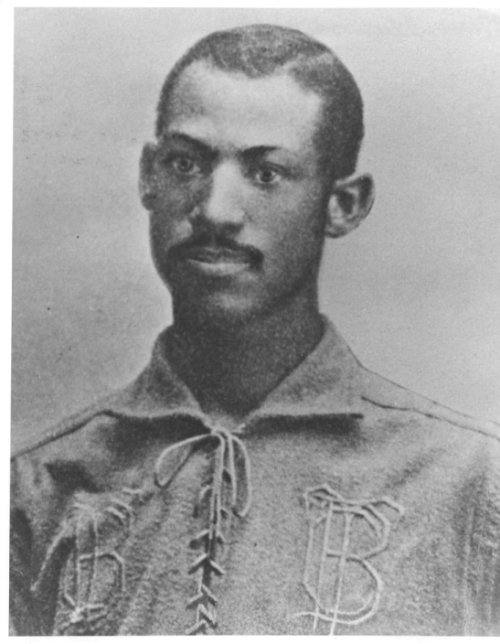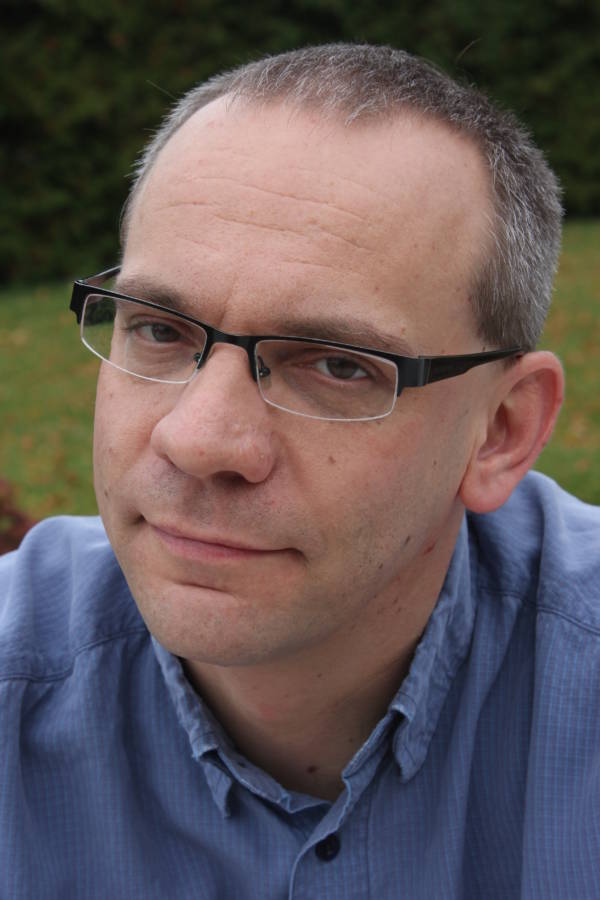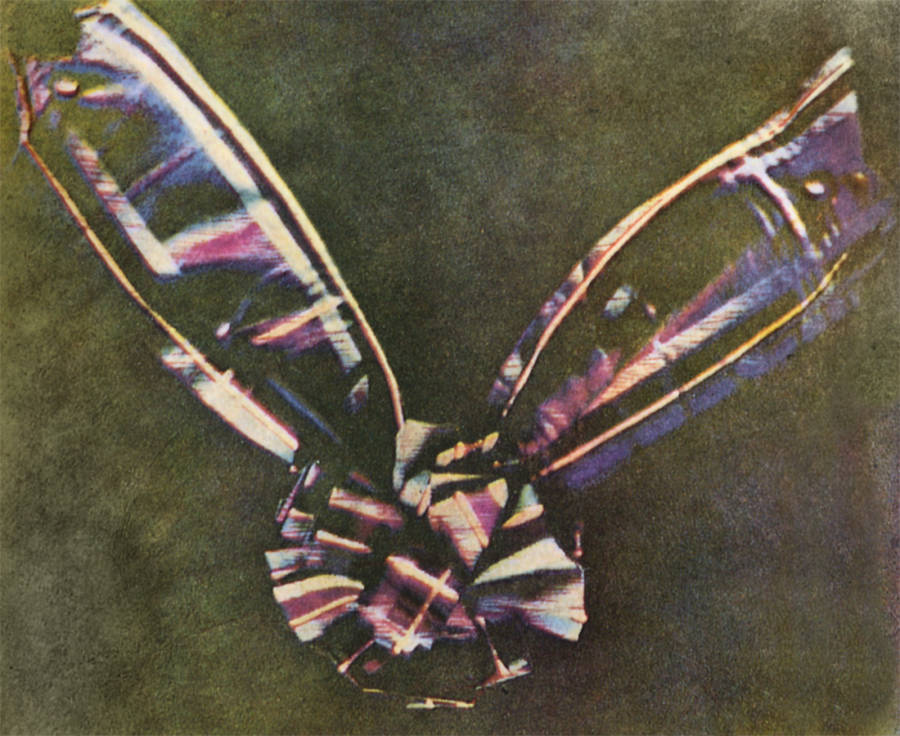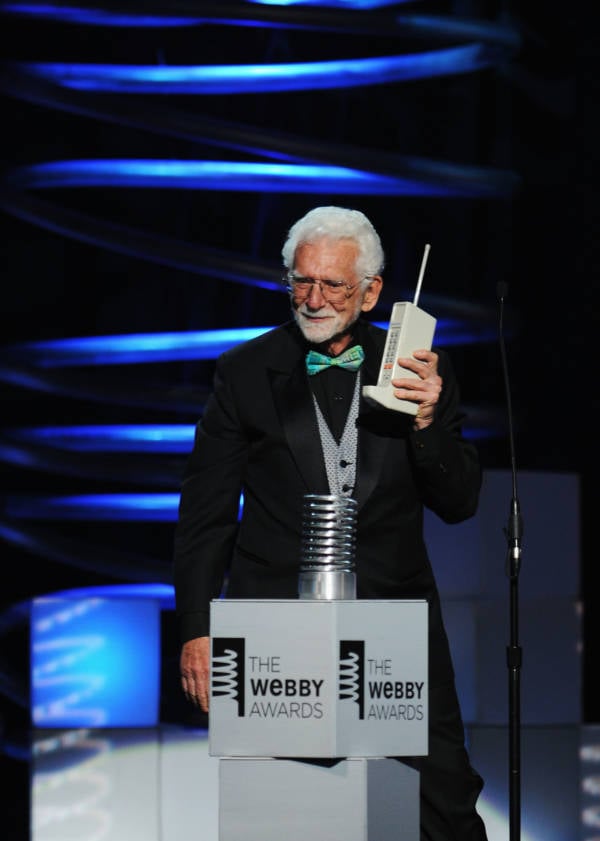 The First Photograph (1826)
Joseph Nicéphore Niépce/Wikimedia Commons
The First African-American To Play Major League Baseball (1884)
National Baseball Hall of Fame/Wikimedia Commons
The First Text Message (1992)
The First Color Photograph (1861)
James Clerk Maxwell/Wikimedia Commons
The First Cell Phone (1973)
Jamie McCarthy/Getty Images for The Webby Awards
The First Selfie (1839)
Robert Cornelius/Library of Congress
The First Email (1971)
MIGUEL RIOPA/AFP/Getty Images
The First Transatlantic Flight (1919)
The First Vending Machine (Circa First Century A.D.)
Wellcome Images/Wikimedia Commons
The First Digital Still Camera (1975)
The First African-American Governor Of A U.S. State (1872)
The First Internet System (1969)
ARPANET/Wikimedia Commons
The First Female U.S. Presidential Candidate (1872)
Harvard Art Museum/Fogg Museum, Historical Photographs and Special Visual Collections Department, Fine Arts Library via Wikimedia Commons
The First Automobile (1808)
François Isaac de Rivaz/Wikimedia Commons
The First Domain Name Registered (1985)
The First American Casualties Of The Vietnam War (1959)
U.S. Army Sgt. 1st Class Michael J. Carden/U.S. Army via Wikimedia Commons
The First HIV Cases (Circa 1884-1924)
Henry Morton Stanley/Wikimedia Commons
The First Hologram (1963)
The First U.S. Congresswoman (1916)
The First Artificial Refrigeration (1748)
University of Glasgow/Wikimedia Commons
The First Personal Computer (1957)
The First Female Governor Of A U.S. State (1925)
The First All-Electronic Television (1927-1929)
Harris & Ewing/Library of Congress
The First Video Game Console (1972)
The First African-American U.S. Congressman (1870)
The First Female U.S. Medical School Graduate (1849)
Joseph Stanley Kozlowski/Upstate Medical University via Wikimedia Commons
The First Magazine (1731)
The First Toilet Paper (Circa Sixth Century A.D.)
Charles Lindbergh was rather handsome. Strikingly tall, bedecked in classic leather pilot's cap and goggles, "Lucky Lindy" could sit in the cockpit of the Spirit of St. Louis and look every bit the part of the romantic hero of aviation's so-called golden age.
When The New York Times ran its front-page story on the completion of Lindbergh's historic transatlantic flight on May 21, 1927, the newspaper described his landing with breathless grandiloquence:
"Those first to arrive at the plane had a picture that will live in their minds for the rest of their lives. His cap off, his famous locks falling in disarray around his eyes, 'Lucky Lindy' sat peering out over the rim of the little cockpit of his machine."
Yet nowhere did The New York Times mention — nor did many of those who idolized Lindy in the coming decades seem to realize — that Charles Lindbergh was not the first pilot to fly nonstop across the Atlantic, nor by some technicality the second or third, but instead the 19th.
Almost exactly eight years before Lindbergh's flight, British pilots John Alcock and Arthur Brown completed what was truly the first nonstop flight across the Atlantic, from Newfoundland to Ireland.
Lindbergh's distinction was that he was the first pilot to make the flight solo -- a qualifier some of us care to remember today, but one many of us surely don't.
And it is an important qualifier, but not important enough to explain why, today, no one (at least in America) remembers Alcock and Brown while everyone remembers Lindbergh.
Of course, some of the biggest reasons that we remember Lindbergh and not Alcock and Brown are that Lindbergh was handsome, that he looked great in flight gear, that he was an American man who'd quickly risen from underdog obscurity to fly from New York to Paris (not Newfoundland to Ireland) at the height of American Jazz Age affluence and glamour — that his story, not necessarily his actual accomplishment, was a better one.
And thus so many of us seem to remember Lindbergh's transatlantic flight as the first. Even National Geographic, writing as recently as 2013, made that very error over the course of an entire article before appending a correction at a later time.
All of this tells us something about how our collective memory, if not the history books themselves, choose to mark history's most famous "firsts." Time and again, we'll go with the better story regardless of its accuracy.
Sometimes, this means that some of history's most famous firsts actually occurred long before we realize they did. It may also mean that a first was so far ahead of its time that we all but refuse to believe that it could have occurred so long ago.
This is how we end up remembering Jackie Robinson as the first African-American in Major League Baseball — and not the man who played just 42 unremarkable games in one season for a smaller team all the way back in 1884.
Or how we find it nearly impossible to process the fact (if we've ever even heard it) that color photography was invented in 1861 — 78 years before The Wizard of Oz and some 90 years before our imagination of history itself stopped existing solely in black and white.
See more famous firsts that happened long before you thought they did in the gallery above.
---
Next, discover six famous inventors who don't actually deserve credit for their most noteworthy invention. Then, read up on eight overlooked women inventors responsible for some of history's greatest innovations — whether most of us realize it or not.