These amazing Freddie Mercury photos capture the rock 'n' roll icon as the show-stopping star that he was.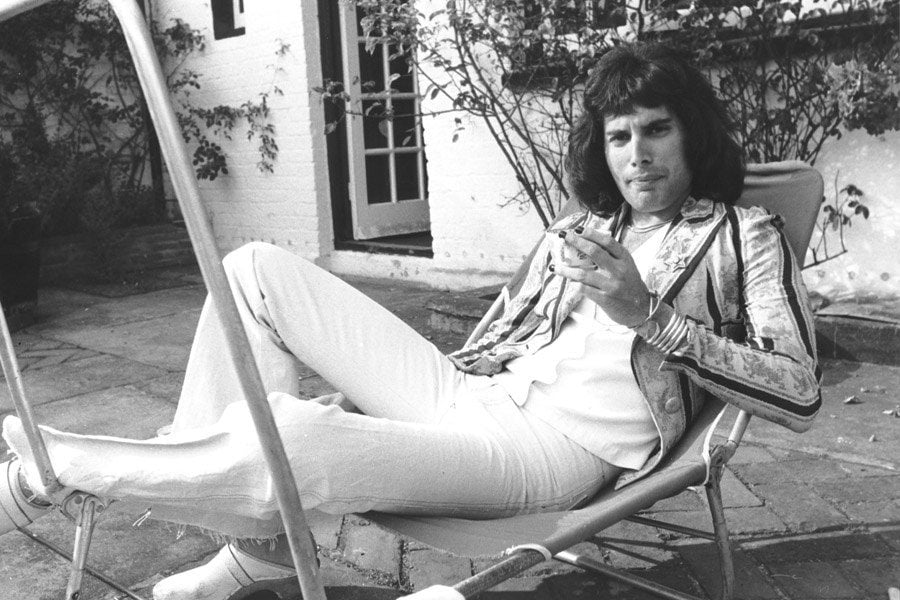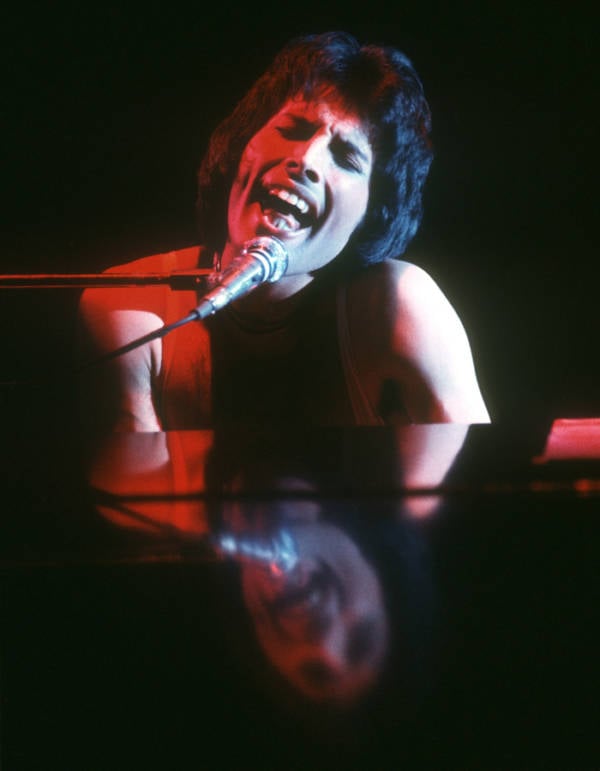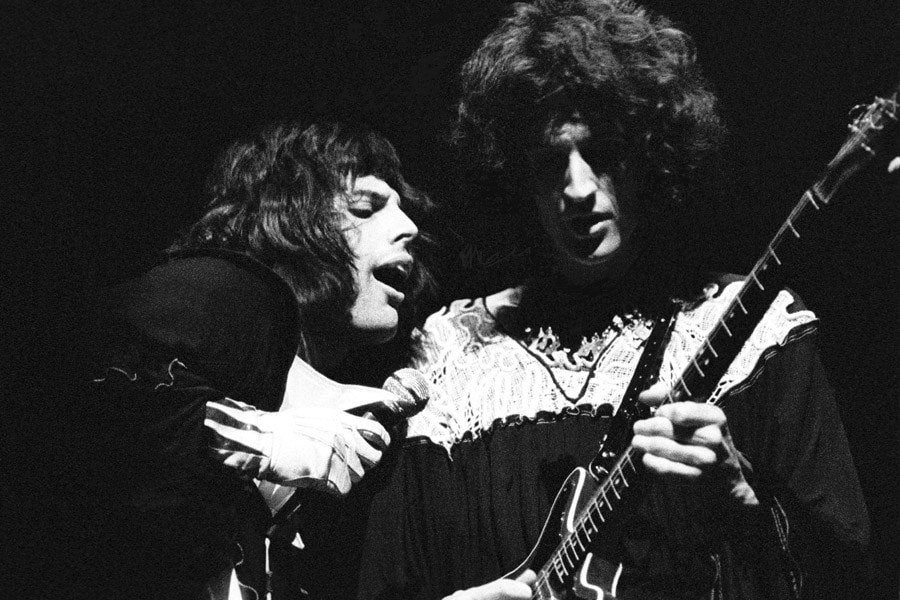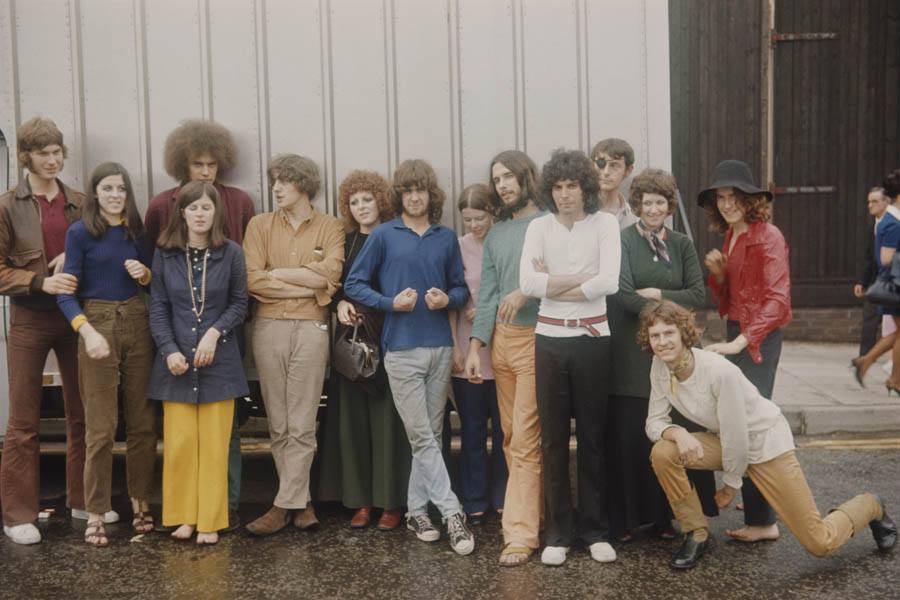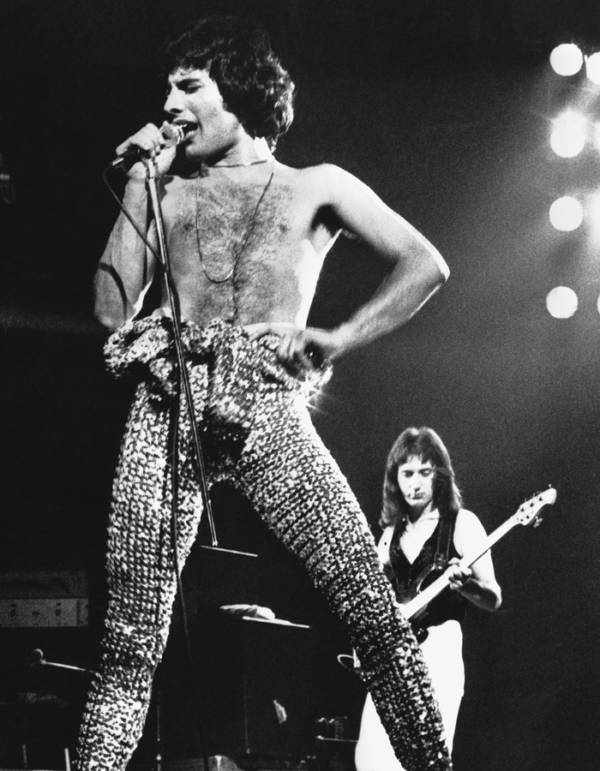 Photo by Chris Walter/WireImage
Michael Ochs Archives/Getty Images
Mark and Colleen Hayward/Redferns
Hulton-Deutsch/Hulton-Deutsch Collection/Corbis via Getty Images
Michael Ochs Archives/Getty Images
Gijsbert Hanekroot/Redferns
Deviant Art/MabMeddowsMercury
Georges De Keerle/Getty Images
Mark and Colleen Hayward/Getty Images
Michael Ochs Archives/Getty Images
Koh Hasebe/Shinko Music/Getty Images
Wikimedia Commons/Carl Lender
Waring Abbott/Getty Images
Photo by Express Newspapers/Getty Images
Dave Hogan/Hulton Archive/Getty Images
Steve Wood/Express/Getty Images
Keystone/Hulton Archive/Getty Images
It's hard to imagine Freddie Mercury as anything other than the frontman of Queen. And yet, he worked at an airport, sold secondhand clothing, and studied graphic design long before he met his future bandmates.
Even before all of that, Mercury was a little boy named Farrokh Bulsara. Born in the central African Sultanate of Zanzibar in 1946, he was raised by Parsi parents who were originally from India. The family stayed in Zanzibar until Farrokh was 17 years old. Then, they moved to Middlesex, England, in the mid-1960s. And that's when Farrokh's metamorphosis into Freddie began.
Soon, after enrolling in the Ealing College of Art, he met Roger Taylor and Brian May, who were already in a band called Smile. Mercury joined the pair, and with the addition of bassist John Deacon, the band Queen was born.
Mercury's range — both in terms of musical genres and vocal abilities — remains unrivaled to this day. Incredibly, Mercury was able to hit a bass low F and a soprano high F. A talented writer, he also penned most of Queen's greatest hits, which ranged all the way from heavy metal to disco.
While Mercury was an extremely extroverted performer, he preferred to keep his personal life out of public view. He was romantically involved with actress Barbara Valentin, DJ Kenny Everett, and hairdresser Jim Hutton, but Mercury's "greatest love" was a woman named Mary Austin.
As he said of Austin in a 1985 interview, "All my lovers asked me why they couldn't replace Mary, but it's simply impossible. The only friend I've got is Mary and I don't want anybody else. To me, she was my common-law wife. To me, it was a marriage. We believe in each other, that's enough for me."
And when Freddie Mercury tragically died of AIDS in November 1991, he left his home to Austin. He also left her this note: "You would have been my wife and it would have been yours anyway."
As we reach the 30th anniversary of his passing, these Freddie Mercury pictures help outline the contours of his life — one cut far too short.
---
After looking through these incredible pictures of Freddie Mercury, check out the crazy stories behind your favorite Beatles songs. Then, take a look at 28 iconic images of Johnny Cash.