From candy canes to hand grenades, these hilariously weird and funny X-ray images prove that people will stick anything up any orifice.
If you want to see images of the human body pushed to its breaking point and beyond, become a radiologist. After all, every harrowing ER trip involving bizarre objects that find their way into the body is documented in X-rays. And naturally, some of those images are pretty freaky.
Here's a collection of the most supremely weird and funny X-ray images you're ever likely to see: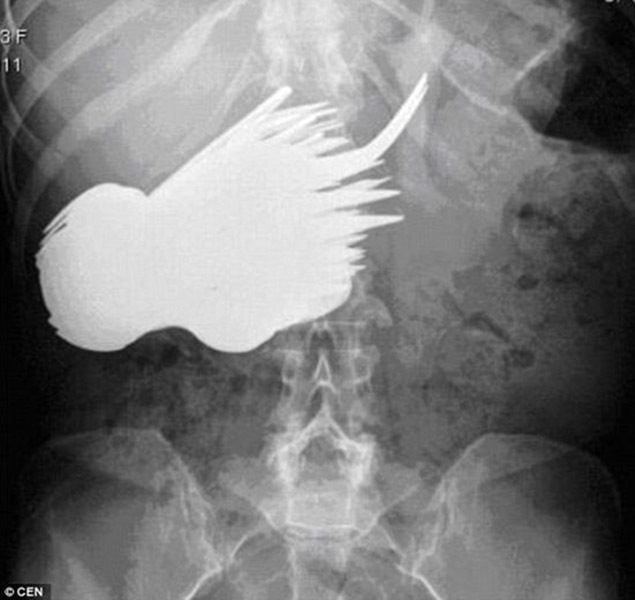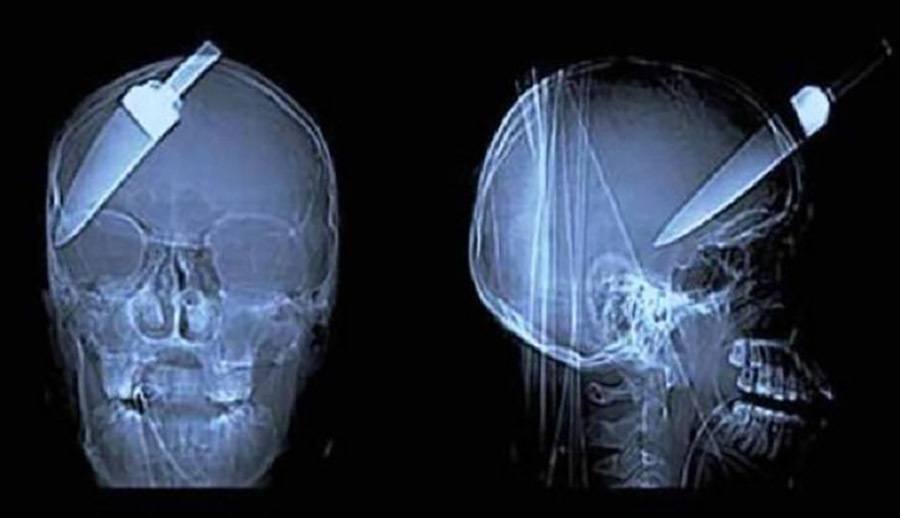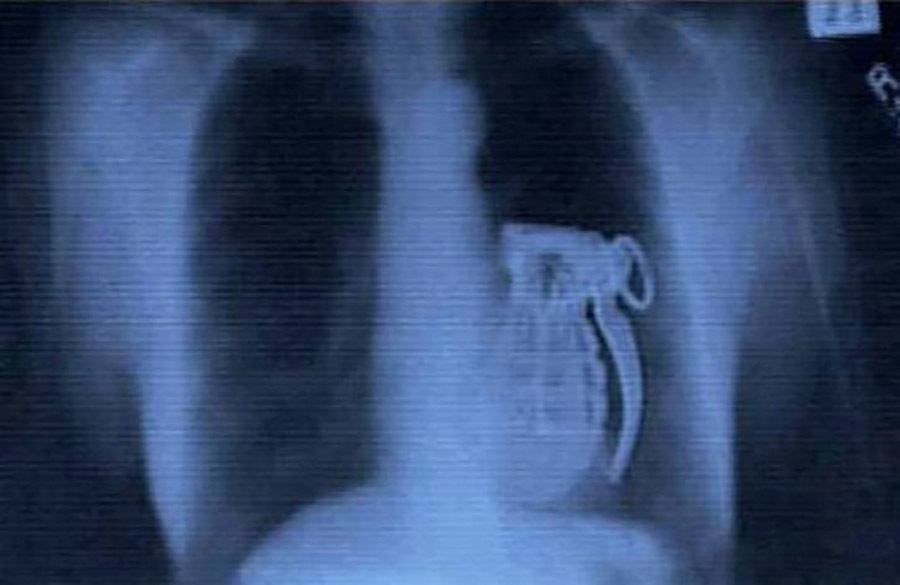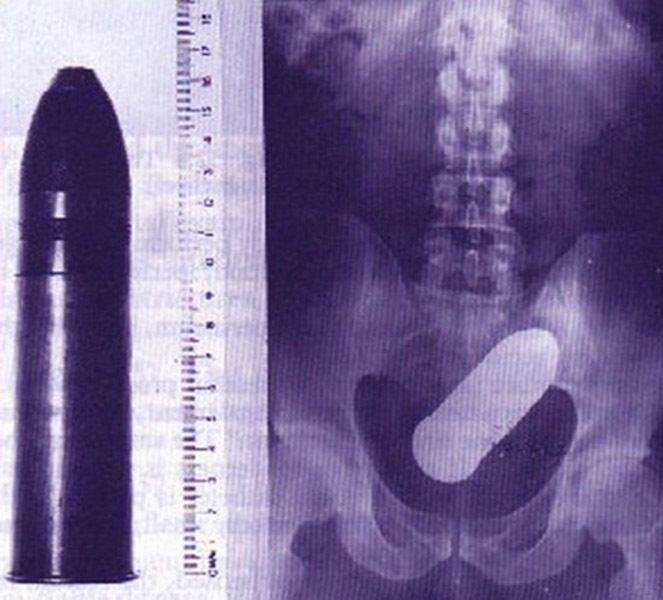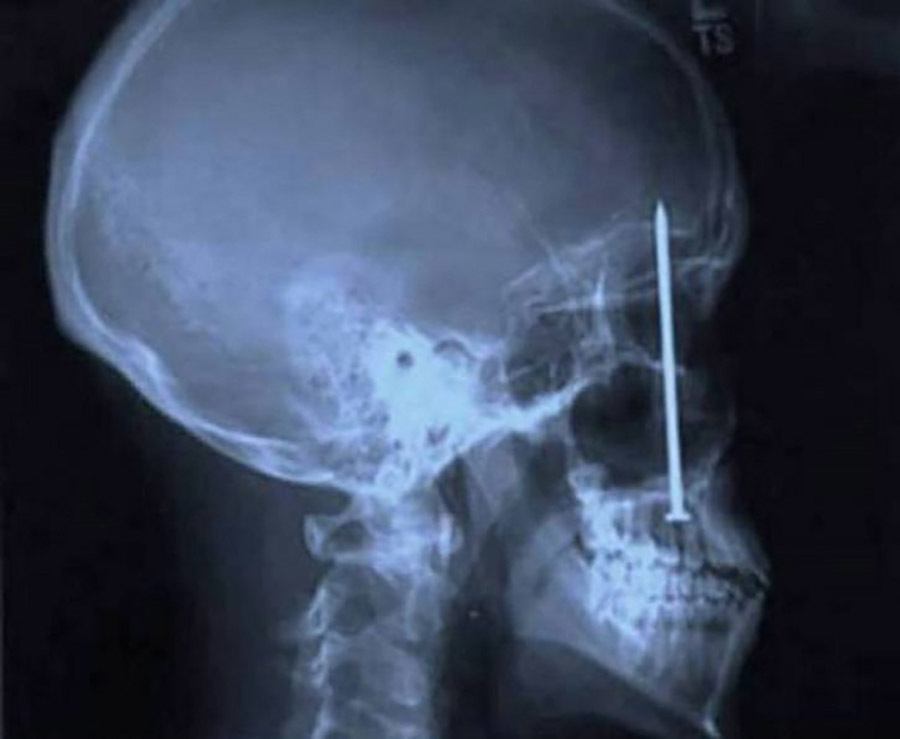 Don't leave forks lying on the floor. This could happen to you.
---
Ater enjoying these funny X-ray images, see some mind-blowing X-ray art and check out what it looks like when someone does yoga as seen by an X-ray machine.