During the counterculture era, a tiny Indian state became home to European and American hippies who wanted to flee the West.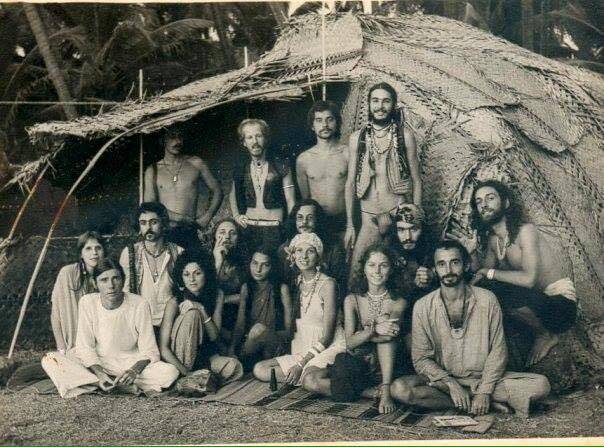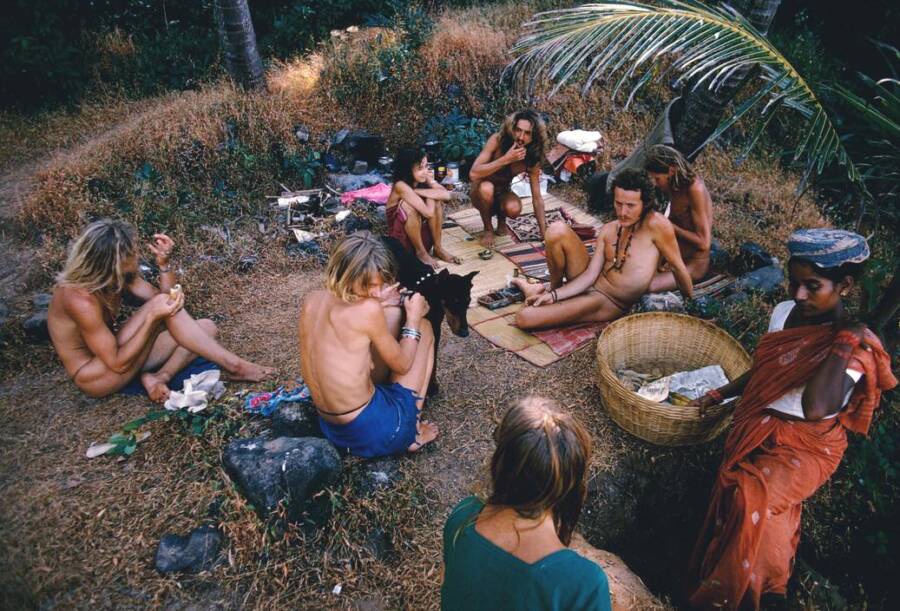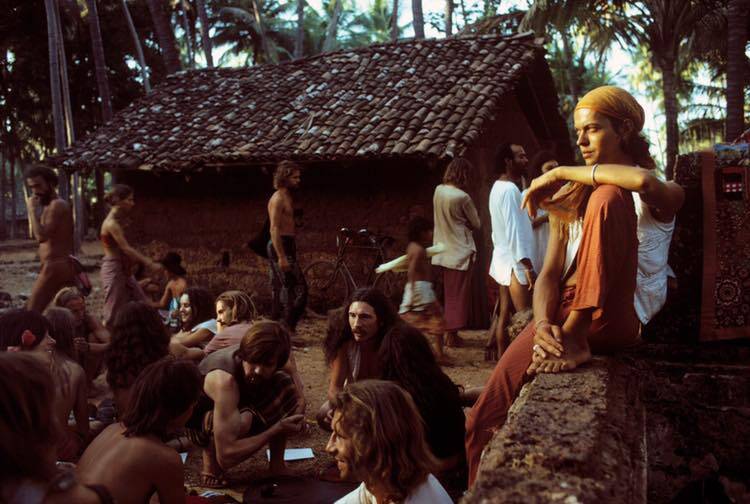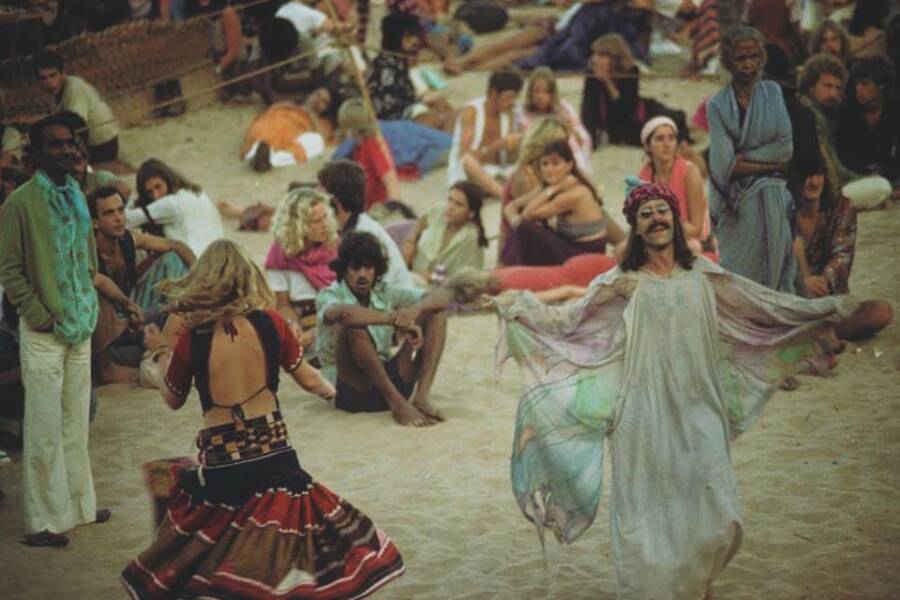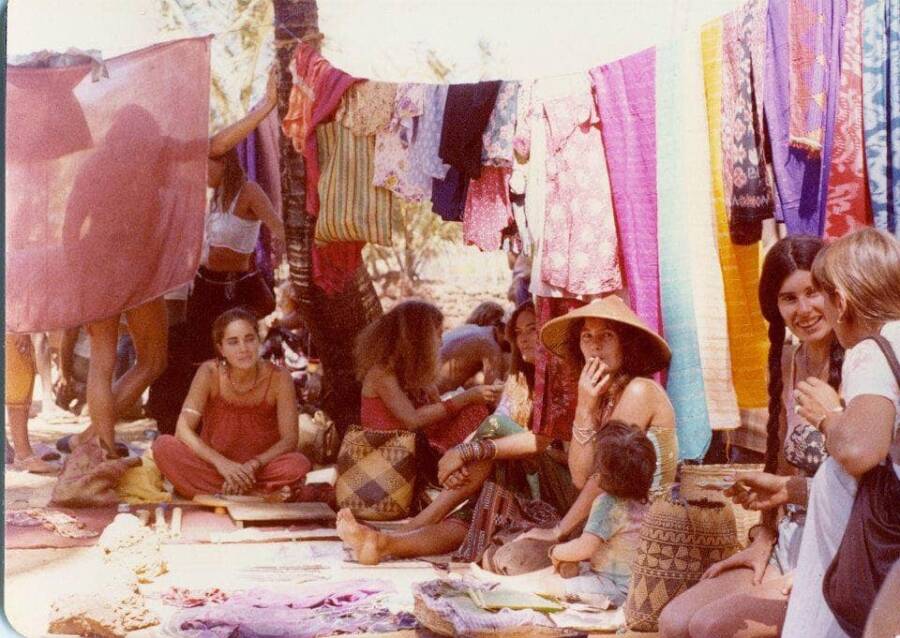 During the 1960s and '70s, it seemed like all roads led to Goa — a tiny state in India. Those who embarked on the so-called Hippie Trail in Asia often ended up in this unique place — where free love, drugs, and an inclusive culture led to the birth of the Goa hippie movement.
Those who made the trip were usually Europeans and Americans who were involved in the counterculture movement. They typically started in London or Amsterdam and slowly made their way toward Asia. After weeks of walking, hitchhiking, and taking cheap buses, they often ended their trek in Goa.
Some made the journey in search of enlightenment. Others sought to avoid being drafted during the Vietnam War. But many on the Hippie Trail were simply fed up with Western culture. And in Goa, they found a home.
While Goa looks a little different today, the hippie movement lives on in these vintage photographs. Take a trip through time in the gallery above.
How Goa Became A Hippie Haven
Before the hippies learned about Goa, many people who traveled there were Portuguese. Centuries ago in 1510, Portugal established Goa as a colony. And for about 450 years, Portugal reigned over Goan life.
But in 1961 — shortly before the Hippie Trail emerged — Indian troops annexed Goa into India. With that, Goa officially became Indian, but it still kept some European influences in its food, culture, and architecture.
Most notably, Goans maintained traditions like taking a nap in the afternoon and the word "susegad," which refers to a quiet, relaxed lifestyle.
As hippies arrived from Europe and America, they were awed by the beauty of Goa, which boasted a long coastline and golden beaches. They were also happy to see Goa's welcoming attitude toward foreigners.
Goa's lack of police and the abundance of drugs — especially LSD, hashish, and Charas (a similar marijuana resin) — made it an especially attractive destination for people fleeing the rules and regulations of the West.
Here, at the end of the Hippie Trail, early travelers settled down. And word began to spread. Before long, more hippies arrived to enjoy Goa's relative lack of infrastructure, open-air markets, and friendly locals.
Daily Life Inside Hippie Goa
In Goa, the hippies built a truly unique community. Many of them congregated along Colva, a beach in the southern part of the state. There, they enjoyed a carefree lifestyle in the village of Anjuna.
An English-speaking local named Diogo "Joe Banana" Almeida ran a cafe in Anjuna that catered to visitors. But he didn't just serve food — he also gave the wandering hippies of Goa an address. This meant their far-away relatives could send and receive correspondence via the cafe.
"Every letter, or Christmas card, that came had a 'c/o Joe Banana,'" remembered Diogo's son, Tony, who inherited the cafe. The Almeida family kept a wooden box that proudly held all the letters.
For anything else they needed, the hippies could simply go to the market. There, they could buy or trade supplies, clothing, and even drugs. One hippie who was known as "Eight-Finger Eddie" ran a soup kitchen and commune in Anjuna for people who were trying to find their way.
But one thing that made the Goa hippie movement unique was the relationship between the travelers and Goa's natives. The hippies who arrived in Goa were fleeing Western culture. And so many of them sought to integrate with the natives — not to supersede them.
This was "the first movement of people in history traveling to be colonized rather than to colonize," Rory MacLean noted in Magic Bus, his 2006 book about the Hippie Trail phenomenon.
Life In Goa Today
The hippie movement in Goa wouldn't last forever. The outbreak of war along the Hippie Trail in the 1970s and '80s soon made it too dangerous to travel. Some hippies chose to stay in Goa. But many more left.
Before long, the Indian government began to regulate the businesses that the hippies had set up. To some, this meant the end of the hippie culture that had pervaded the region since the 1960s.
"Goa is not Goa," said David D'Souza, whose family's beach hut restaurant from the 1970s is now a nightclub. "It's India now."
Instead of hippies, most of the visitors to Goa today are young, newly middle-class Indians looking to spend money. They come to Goa on vacation, or to celebrate events like bachelorette parties.
But even though some in Goa complain about the new tourists — especially those with conservative values — Goa remains a vibrant destination. Many people still enjoy the food, culture, and architecture that Goa has to offer. And the beaches that once drew hippies still enchant today's travelers.
---
After reading about the Goa hippie movement, learn more about the history of hippies. Then, check out photos from the hippie communes of the 1970s.