After finding fame as an actress, Grace Kelly gave up stardom in 1956 to marry Rainier III, Prince of Monaco, and become a royal.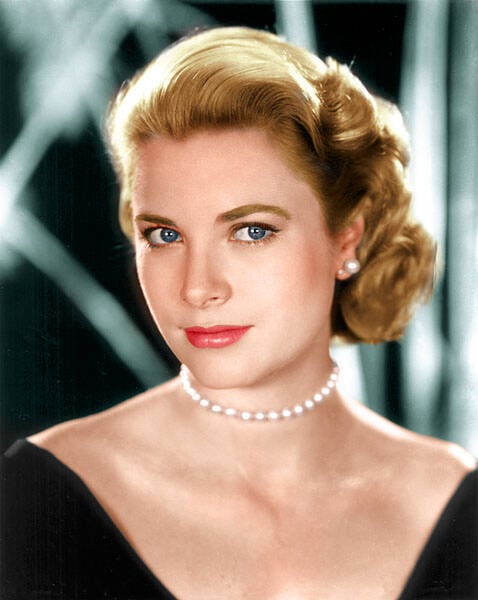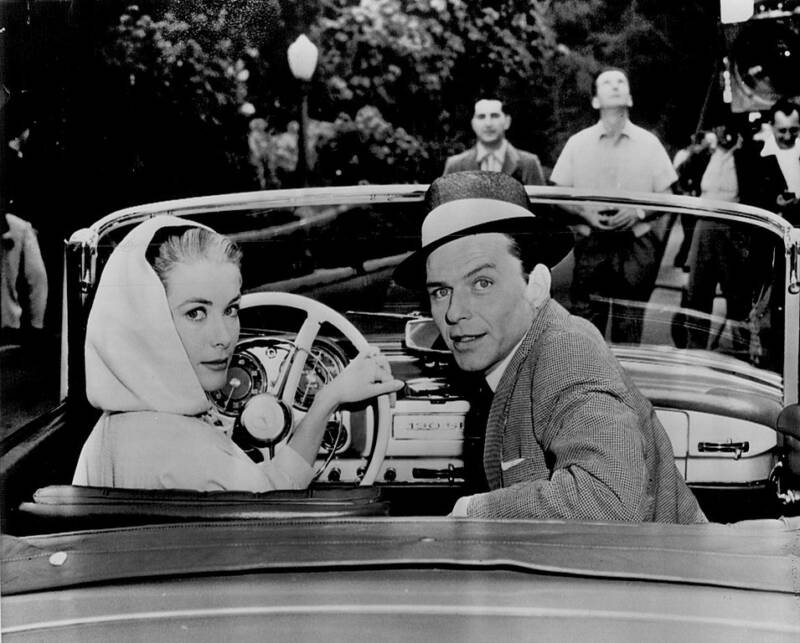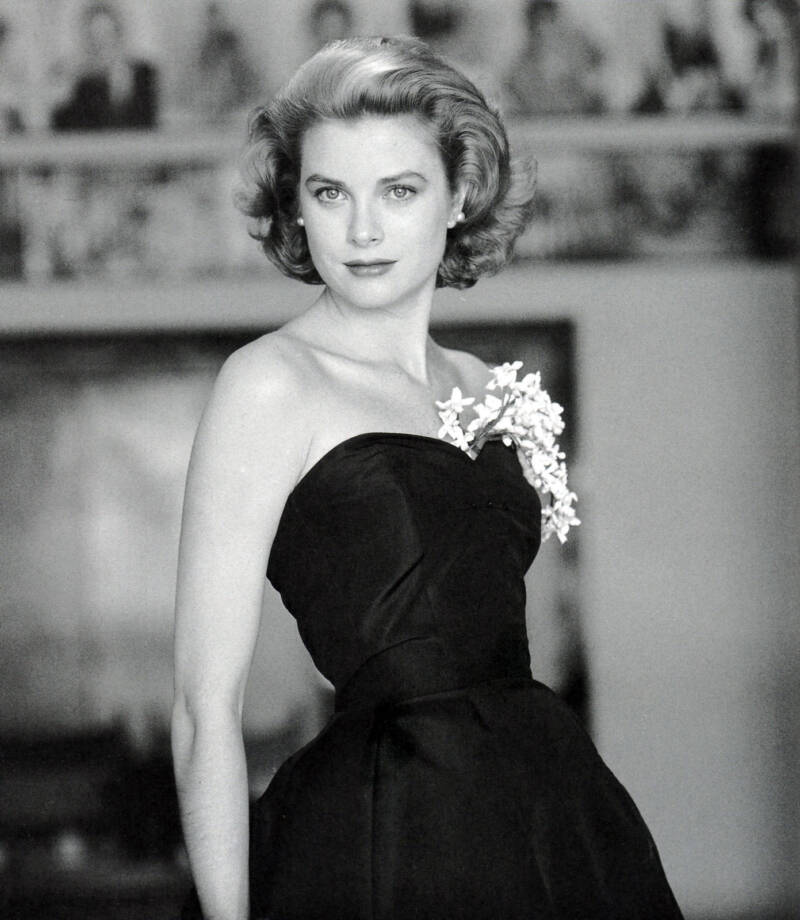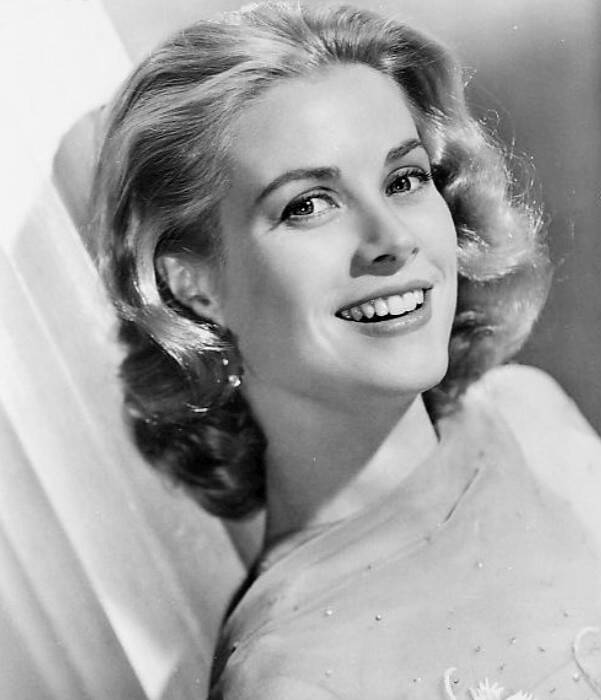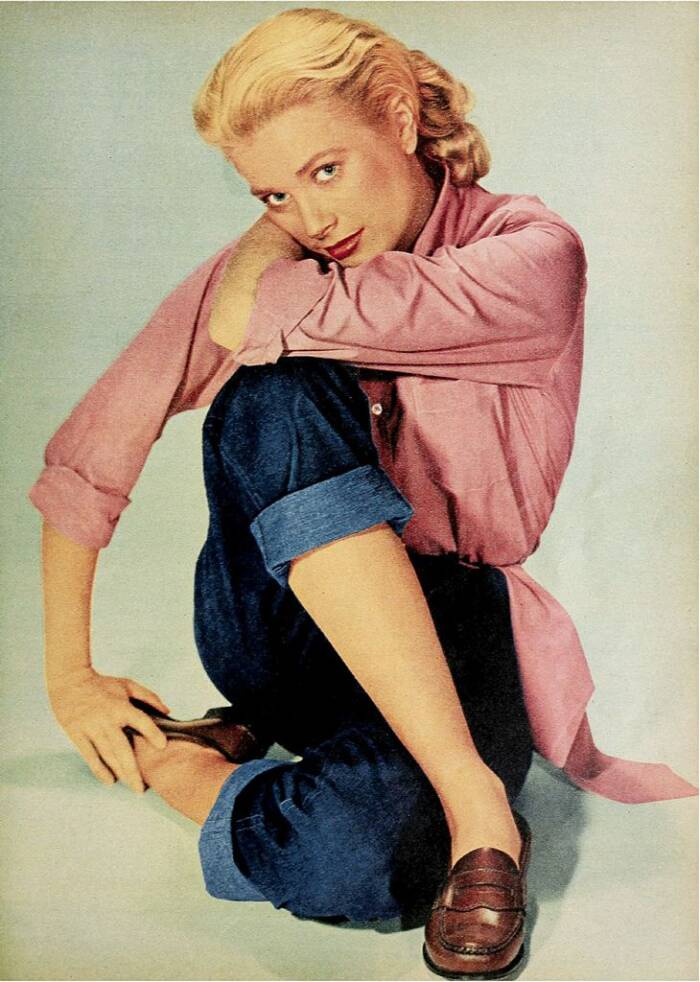 Science History Images/Alamy Stock Photo
Los Angeles Times Photographic Collection/UCLA Library
Moviestore Collection Ltd/Alamy Stock Photo
Moviestore Collection Ltd/Alamy Stock Photo
Los Angeles Times Photographic Collection/UCLA Library
Science History Images/Alamy Stock Photo
Superzen/Wikimedia Commons
Los Angeles Times Photographic Collection/UCLA Library
Allstar Picture Library Limited./Alamy Stock Photo
Pictorial Press Ltd/Alamy Stock Photo
PictureLux/The Hollywood Archive/Alamy Stock Photo
In her life, Grace Kelly was seen as a femme fatale, the epitome of "sexual elegance," and a fairytale princess. After captivating Hollywood, she captured the heart of a real-life prince — all while dazzling the world with her beauty, talent, and impeccable sense of style.
Following her breakthrough role in the movie High Noon (1952), Grace Kelly's brief Hollywood career burned bright. She won an Oscar for her performance in The Country Girl (1954), and thrilled audiences in Alfred Hitchcock films like Dial M For Murder (1954) and Rear Window (1954).
But after appearing in 11 films, Kelly shocked the world by taking a final bow. Instead of continuing her career in acting, she agreed to marry Prince Rainier III of Monaco in 1956. Kelly's transformation from Hollywood starlet to real-life princess made her an object of worldwide fascination, and she remained a style icon until her untimely death after a car crash in 1982.
Look through 44 stunning photos of Princess Grace Kelly above, and read more about the surprising arc of her life story below.
How Grace Kelly Became A Star
Grace Kelly swept into stardom with her big break, High Noon, in 1952. But she had been dreaming of becoming an actress since childhood.
Born on November 12, 1929, in Philadelphia, Pennsylvania, Kelly acted in school plays and community productions as a girl, and moved to New York City to pursue a professional acting career after graduating from high school. Though her uncle, a playwright, encouraged her, Kelly's father believed that acting was "a slim cut above streetwalker."
Still, Kelly enrolled in the American Academy of Dramatic Arts in 1947. She paid for her studies by modeling part-time, and eventually tried to break into Broadway. Though her theater career never ended up taking off, Hollywood studios were bewitched by Kelly's charm and beauty. In 1951, she made her Hollywood debut with a minor role in the film Fourteen Hours.
Kelly's role was small, but the impact of the film on her life was not. There, she caught the eye of actor Gary Cooper when he visited the set. Cooper allegedly remarked that Kelly was "different from all these sexballs we've been seeing so much of" and subsequently arranged for the 22-year-old Kelly to play his wife in High Noon, a role that would change Kelly's life.
From there, other offers came pouring in. Kelly starred in the movie Mogambo (1953) and won an Oscar for her performance in the film The Country Girl (1954). She also became a favorite of director Alfred Hitchcock, who raved about her "sexual elegance" and cast her in the movies Dial M For Murder (1954), Rear Window (1954), and To Catch A Thief (1955).
But just as Grace Kelly's acting career starting heating up, she had a chance encounter that changed the course of her life forever.
The Meeting Of Grace Kelly And Prince Rainier
In May 1955, Grace Kelly met Monaco's Prince Rainier upon the suggestion of mutual friends while attending the Cannes Film Festival in France. PEOPLE reports that their first meeting was far from ideal — Rainier was running late and a labor strike had cut electricity in the city, making it impossible for Kelly to properly style her hair — but the two hit it off.
At the time, Rainier was actively looking for a wife. He needed to produce an heir — or Monaco would become a French protectorate — and openly told the press what kind of woman he was interested in marrying.
"The ideal woman, I see her with long hair floating in the wind, the color of autumn leaves," he said in December 1955.
Rainier continued: "Her eyes are blue or violet, with flecks of gold... I want an ordinary woman who will give me an extraordinary feeling. I want her to give me the feeling that she is mine, only mine."
By that point, Rainier and Kelly had already met. They announced their engagement in January 1956 and wed that April, in what the press dubbed the "wedding of the century." According to The New York Times, Kelly later joked that she and Rainier should have been awarded battle ribbons because of how they had to fight through the crowds on their wedding day.
They embarked on a fairytale life together. But it would have a tragic end.
The Heartbreaking Death Of A "Compassionate And Gentle Lady"
After marrying Prince Rainier, Grace Kelly stepped back from acting and into royal life. She and her husband had three children together — Princess Caroline, Prince Albert, and Princess Stéphanie — and Kelly spent her days working with different cultural and charitable organizations.
Though many tried to pressure her to return to Hollywood, Kelly demurred. "Why should she [return to acting]?" Gary Cooper said, according to The New York Times. "She's moved from an artificial stage to a real one."
For her part, the former actress stated that her duties as "a princess and mother" in Monaco occupied enough of her time.
She remained married to Rainier until her untimely death. On September 13, 1982, Kelly tragically suffered a stroke-like attack while driving and crashed her car while traveling with her 17-year-old daughter Princess Stéphanie. Kelly was fatally injured and died on September 14th at the age of 52; Stéphanie was wounded but survived the accident.
Condolences flooded in from around the globe, including from U.S. President Ronald Reagan, who described Kelly as "a compassionate and gentle lady."
Though her life was cut short, Grace Kelly's memory remains strong in the American imagination. Not only did she typify 1950s beauty and elegance, but she also enthralled the world with her fairytale life story.
In the gallery above, enjoy 44 images of Grace Kelly, the beautiful Hollywood star who once played a princess and then became one in real life.
---
After looking through these photos of Grace Kelly, enjoy this collection of vintage Hollywood photos. Or, see the incredible outpouring of grief that erupted upon the death of Princess Diana in these images of her funeral.