The Most Iconic Photos Of The 1940s: D-Day, 1944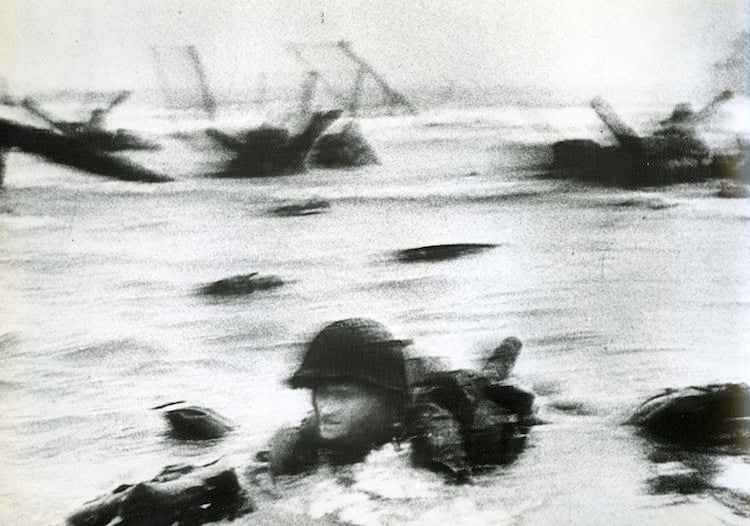 Taken by Robert Capa, the iconic D-Day photograph depicts the bloody World War Two front at Omaha Beach. The eerie, blurred image may have been produced by an eager assistant who melted the exposures together, but that only adds to the haunting depiction of the chaos of war.
The Most Iconic Photos Of The 1940s: V-J Day, 1945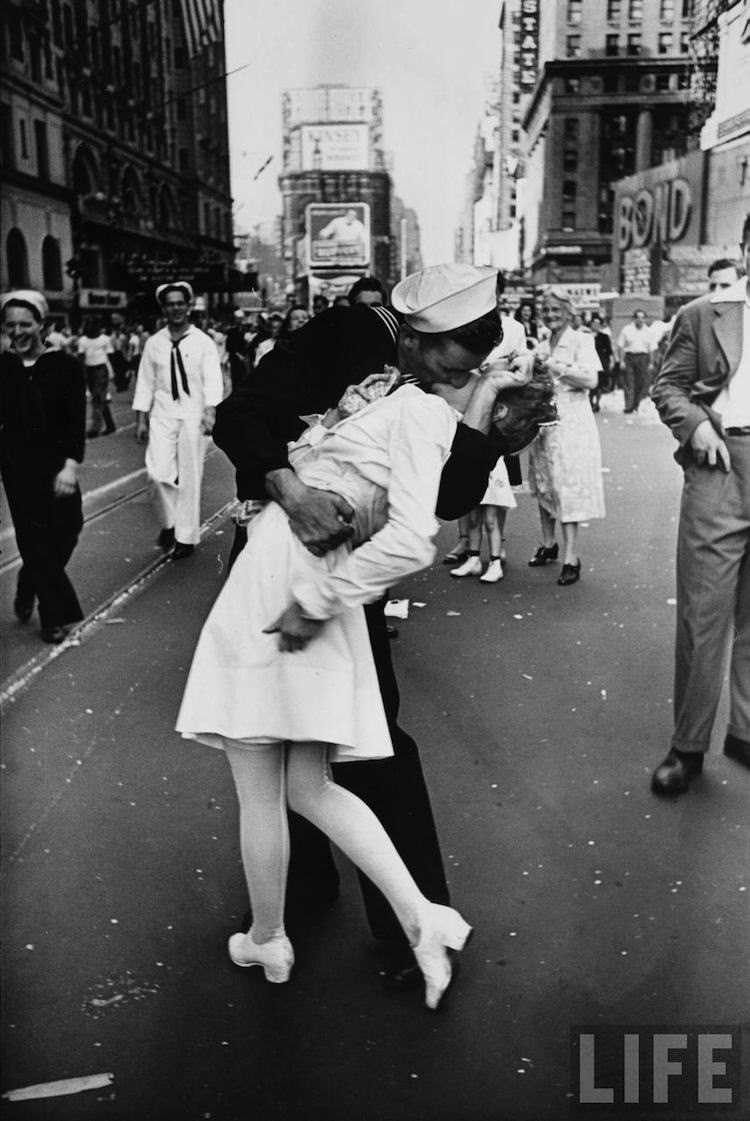 This iconic photo depicts the jubilance and relief expressed throughout America when armistice was declared in World War Two. Contrary to popular opinion, the two in the picture were not lovers; the soldier was jubilantly planting kisses on women in Times Square – this lucky nurse was just one of them.
Raising The Soviet Flag On The Reichstag, 1945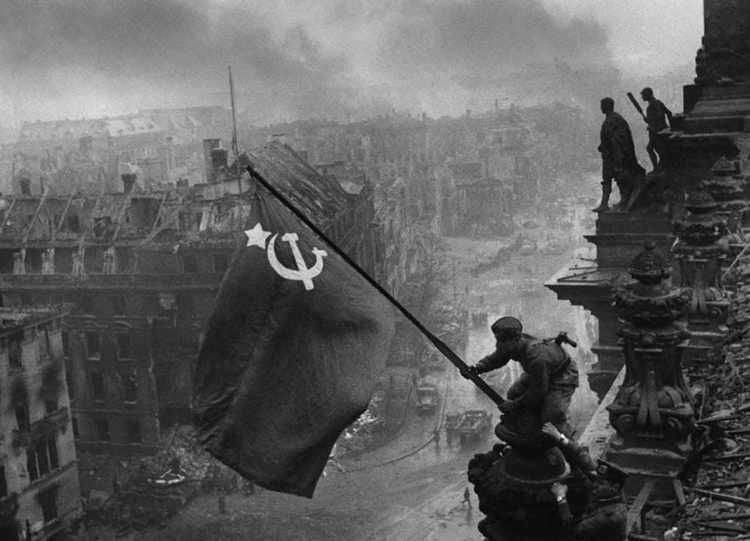 Depicting Soviet troops raising their flag atop the German Reichstag building, this iconic photo was taken by Yevgeny Khaldei during the Battle of Berlin on May 2, 1945.
Considered one of the most popular and identifiable images of war, the photo was so popular because the usurpation of the historically significant building symbolized the downfall the Soviets' enemy. The takedown occurred after a lengthy and bloody battle within the buildings walls.