Known as "Pogo the Clown," John Wayne Gacy killed 33 young men and boys during the 1970s. Then, he became an admired painter on death row.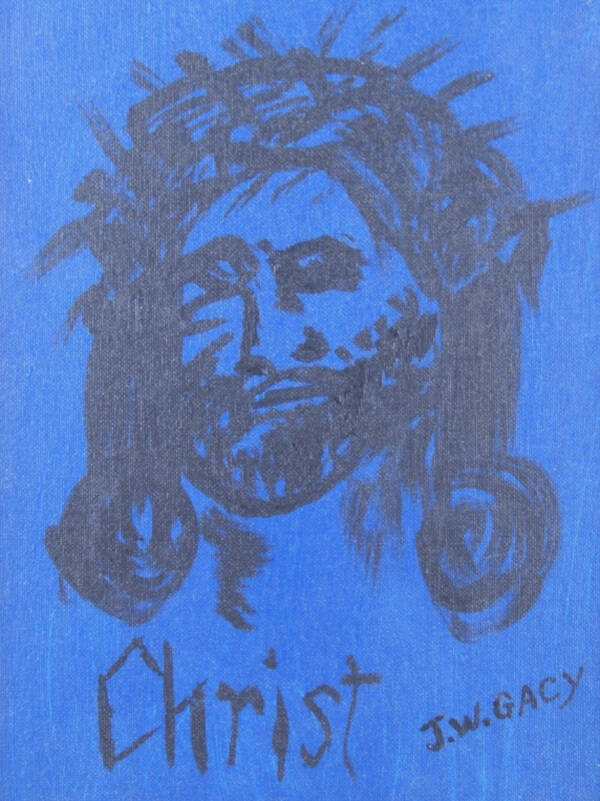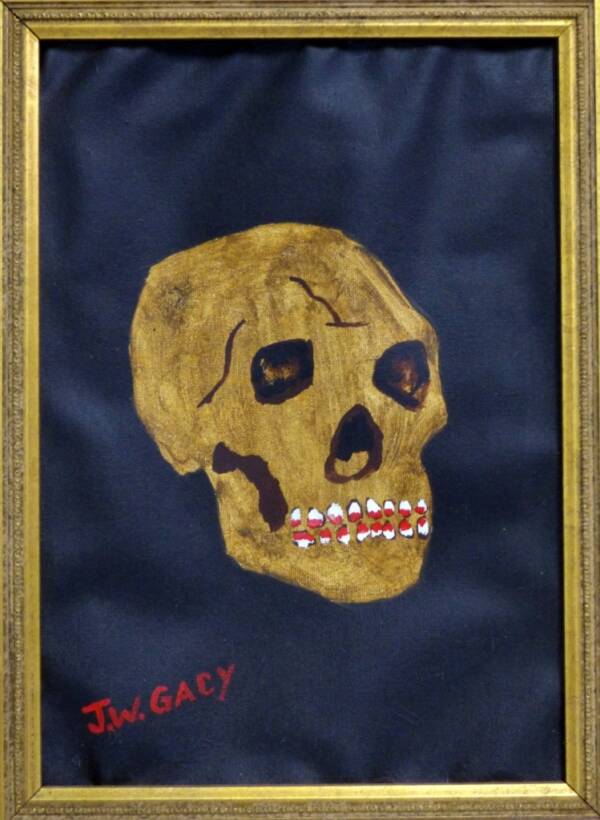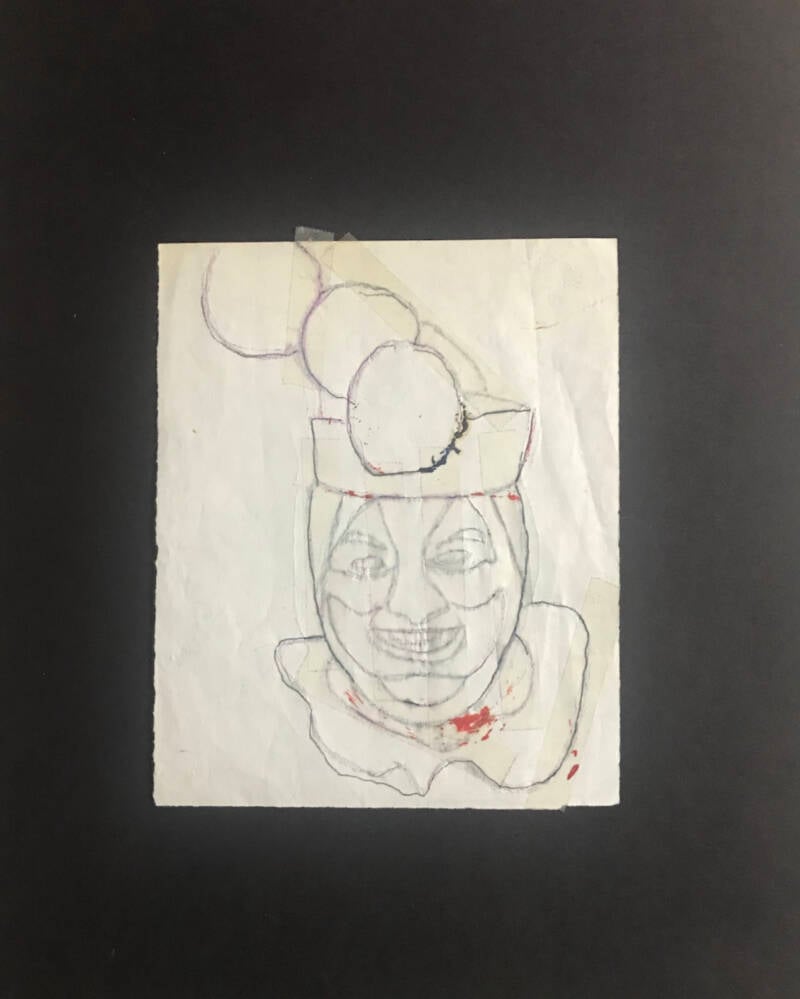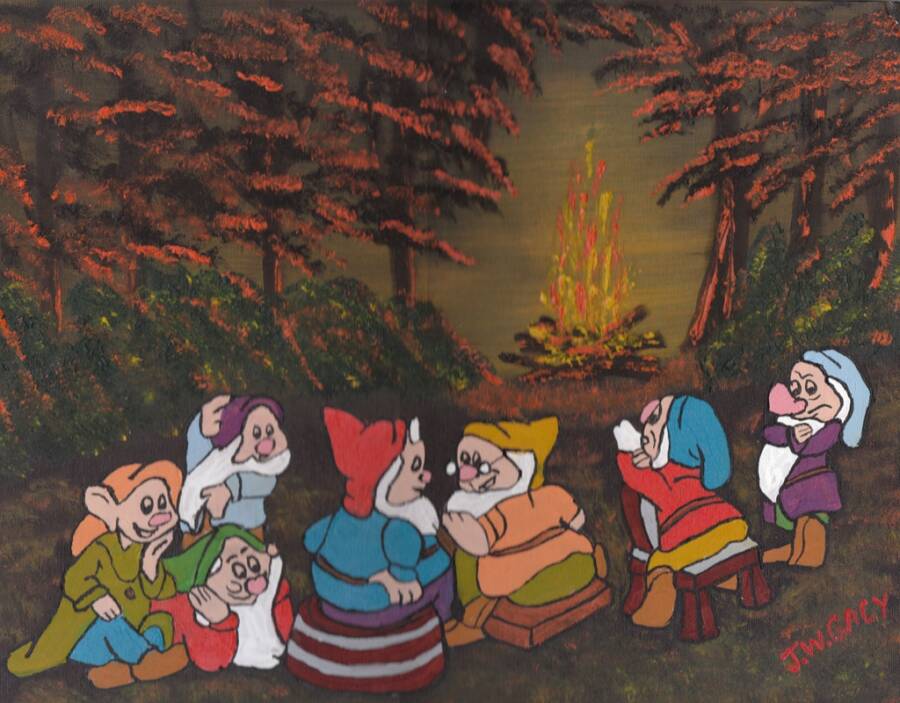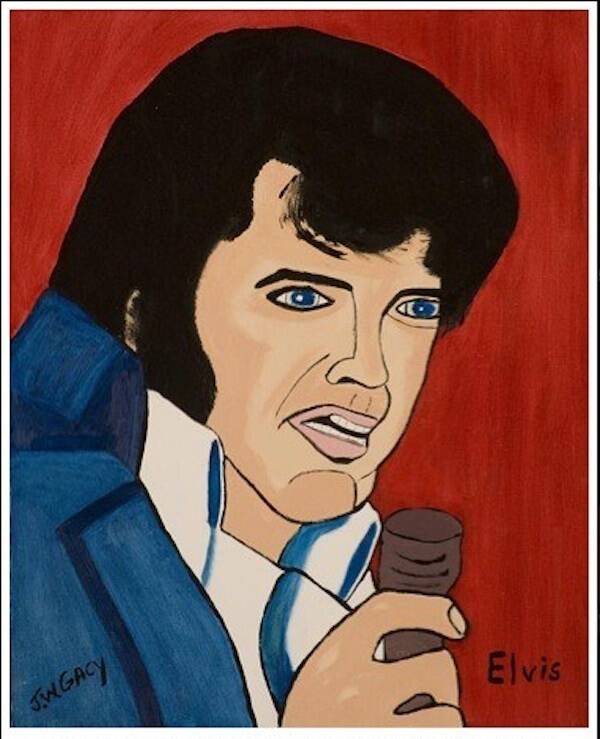 Serial killer John Wayne Gacy was executed more than 25 years ago. And yet, his paintings captivate the attention of art collectors to this day. Why is that? What's so fascinating about artwork created by a man who was convicted of unspeakable crimes? And are John Wayne Gacy's paintings even that good?
Known as the "Killer Clown," Gacy was found guilty of murdering 33 young men and boys in the 1970s. To make matters worse, he cruelly stashed many of his victims' bodies in the crawlspace beneath his home in the Chicago area. After he was arrested, he was sentenced to death for his heinous crimes. And on May 10, 1994, he was executed by lethal injection.
But despite Gacy's macabre legacy, he left behind artwork that's still coveted by collectors all over the world. This is the strange — but true — story of John Wayne Gacy's paintings.
The Unspeakable Crimes Of John Wayne Gacy
John Wayne Gacy was born on March 17, 1942, in Chicago, Illinois. His childhood was anything but idealistic. His alcoholic father would violently beat him, his siblings, and even his mother for every perceived slight. The beatings were so severe that Gacy's sister, Karen, would later say that they learned to "toughen up" in the face of the abuse.
Gacy would eventually go on to get married twice and even have children, but he was always attracted to men. While both of his ex-wives were at least somewhat aware of this attraction, they probably never could've imagined the horrors that he would inflict upon some of the young men he met. However, there were a few unsettling clues along the way.
In 1968, Gacy was found guilty of sexually assaulting a teenage boy and given a 10-year prison sentence. He was paroled in 1970, but shortly after his release, another teenage boy accused him of assault. However, these charges were dropped when the boy didn't show up to court.
Despite his record, Gacy was beloved in his local community and soon earned a reputation for amusing children as a member of a Chicago-area "Jolly Joker" clown club, under the name "Pogo the Clown." But there was something far darker lurking beneath the costume.
Ultimately, it was later revealed that Gacy committed 33 murders between 1972 and 1978. All of his victims were young men and boys, and many of them were killed by asphyxiation or strangulation. And most of their bodies were buried on his property.
John Wayne Gacy was convicted of his heinous crimes on March 12, 1980. Shortly thereafter, he was sentenced to death. And about 14 years later, he was executed by lethal injection.
But while he was awaiting his execution, John Wayne Gacy began painting in prison. These paintings would later fetch thousands of dollars — and plenty of controversy — as they took on a macabre life of their own.
John Wayne Gacy's Paintings
One of the first exhibitions of John Wayne Gacy's paintings took place in 2011 at the Contemporary Arts Center Gallery at the front of the Arts Factory in Las Vegas. Dubbed "Multiples: The Artwork of John Wayne Gacy," the show ignited controversy as many residents believed it was inappropriate.
It was initially reported that the National Center for Victims of Crime would be receiving proceeds from the sales of the artwork, but the organization refuted that claim:
"We believe the idea of benefiting from an activity relating to such egregious and violent crimes would be in poor taste to the extreme. Out of respect for the victims' families, we have not agreed and would not agree to accept any contribution that comes from the sale of John Wayne Gacy's work, which he did while in prison for torturing and murdering young boys and men."
Of course, John Wayne Gacy wasn't the only killer with an artistic flair. Art by Richard "Night Stalker" Ramirez and Charles Manson has also been sold to collectors, and even lesser-known killers have been known to pick up a paintbrush. And depending on how infamous the killer is, their artwork can potentially sell for enormous sums.
As for John Wayne Gacy's paintings, they are known for being especially high in demand, going for anywhere from $6,000 to a whopping $175,000. As one auctioneer explained, "The more vicious the case, the higher the body count, certainly the more celebration in the press, the more a painting or drawing is going to be worth." Gacy's illustrations feature a wide variety of subjects, including Adolf Hitler, Elvis Presley, and the Seven Dwarfs.
Gacy also created self-portraits of himself as Pogo the Clown and an image of his house (which emphasized the crawlspace where he hid his victims). Eerily, the house painting is the most sought-after Gacy illustration.
Recently, Ghost Adventures star Zak Bagans made headlines when he purchased some John Wayne Gacy paintings in 2020. He reportedly bought the art directly from Gacy's step-daughter, Tammy Hoff, who received many of her step-father's paintings while he was on death row.
The "Murderabilia" Market
Bagans' macabre purchase of John Wayne Gacy's paintings reveals a rather interesting sub-sect of the art market: "murderabilia." Coined by victims advocate Andy Kahan in 1999, the "murderabilia" market is estimated to be a $250,000-a-year industry. (However, this number has been disputed.)
While many of these true-crime fans would never commit a horrific crime themselves, this type of memorabilia inevitably opens the door for controversy. Is it "right" to sell — or purchase — a painting like this?
In 1977, New York became the first state to take a stand against serial killers profiting from writings or shows about their crimes. This "Son of Sam law" specifically targeted serial killer David "Son of Sam" Berkowitz, who was rumored to be trying to sell the rights to his story. Though 45 states currently have a form of "Son of Sam laws" on the books, the Supreme Court actually ruled the original version of the law unconstitutional.
That said, similar laws have since been passed in several states to comply with the Supreme Court's rulings. And some laws specifically target the murderabilia market. For instance, legislation passed in states like California and Texas allows for the confiscation of any profits made from the sale of goods manufactured by violent criminals. However, laws like these can be tough to enforce — especially when it comes to third-party sellers.
And even in places where murderabilia hasn't been legally challenged, many question whether you should buy art created by a serial killer just because you can. While Tammy Hoff seemed to have no issue accepting money for her step-father John Wayne Gacy's paintings, there is one rather surprising opponent of murderabilia: David Berkowitz, the "Son of Sam" himself.
In 2009, Kahan contacted Berkowitz — and other serial killers — about the rise of murderabilia. While some murderers actively encouraged people to sell their murderabilia, Berkowitz was clear about his disgust for the trend.
"It seems to me they are lonely people who use their Web sites to socialize and meet people online rather than in normal face-to-face settings," he said. "I believe they live very unfulfilling lives."
---
After exploring John Wayne Gacy's paintings, read about Charles Manson's wild connection to The Beach Boys' Brian Wilson. Then, explore the unbelievable crimes of 11 famous American serial killers.