140 tons of citrus are used to create floats and exhibits for the annual Lemon Festival.
Despite all the yellow citrus fruit's uses—like helping detoxify your liver, lightening your hair and stimulating your metabolism—the French city of Menton has come up with the lemon's best and perhaps most extravagant use ever. Say hello to the Fête du Citron, a unique lemon festival that brings more than 160,000 tourists to the southeastern France city every spring.
Nicknamed the Cité des Citrons (the City of Lemons), the Mediterranean city has produced lemons since the 15th century. After becoming the continent's largest producer of the fruit, a local hotelier decided to create a flower and citrus exhibition in 1929. The exposition was a success, and in 1934 the municipality officially created the first Fête du Citron.
These days, it takes a small army of workers—more than 300 to be exact—to pull off the lemon festival. More than 140 tons of lemons and oranges are used to construct massive floats and exhibits that brighten up the city streets. As day turns to night, the festival kicks it up a notch with the Moonlit Parade and the Gardens of Light, which feature expertly-lit citrus floats.
Check out these incredible images of the lemon festival from years past. And remember, there's still time to buy tickets to see the 83rd annual lemon festival, which takes place in February 2016: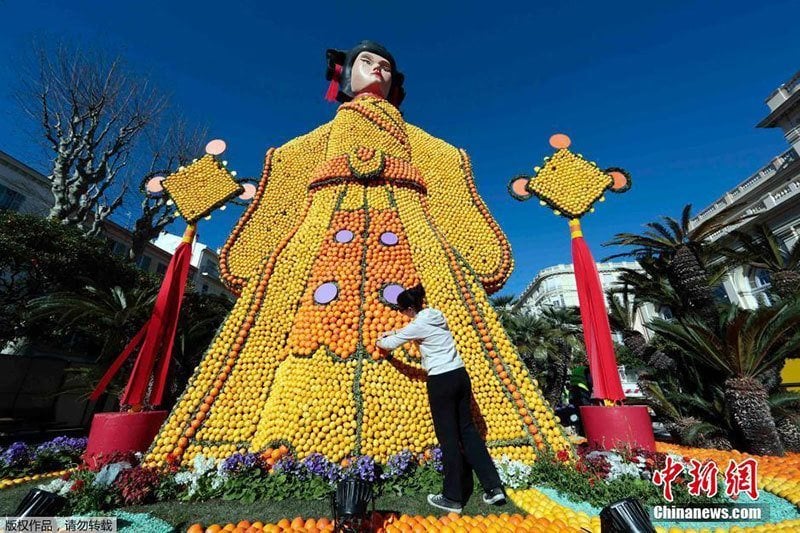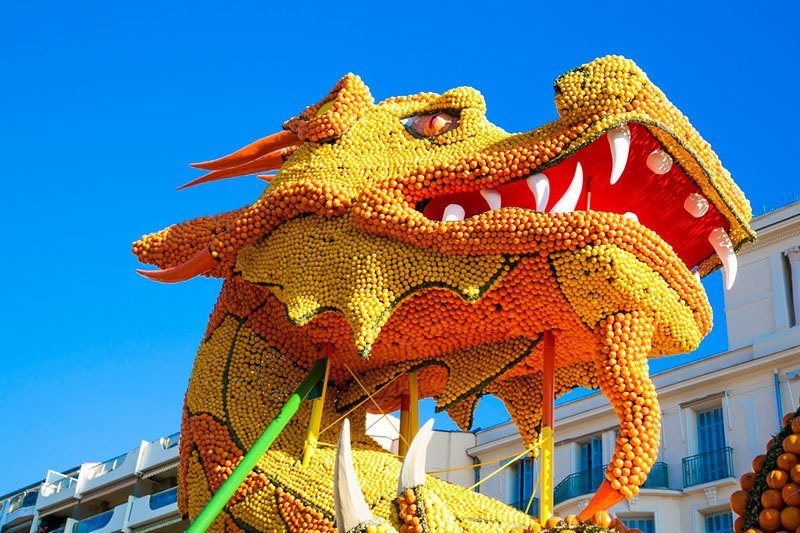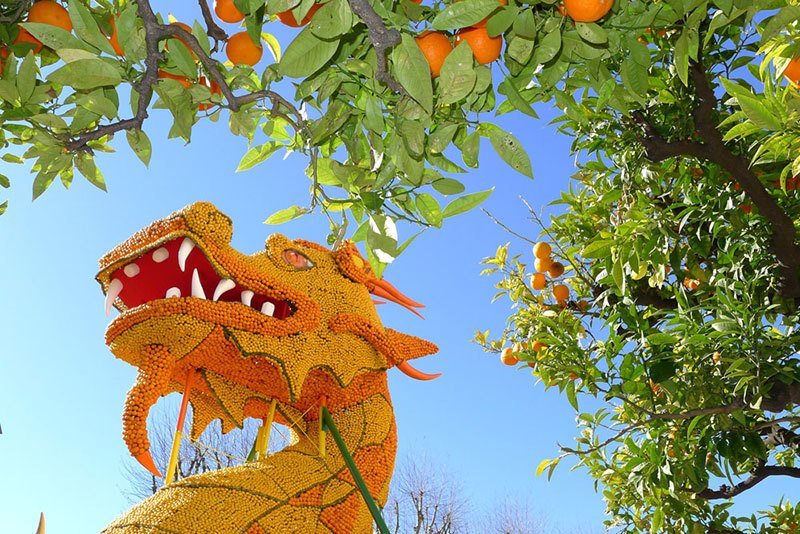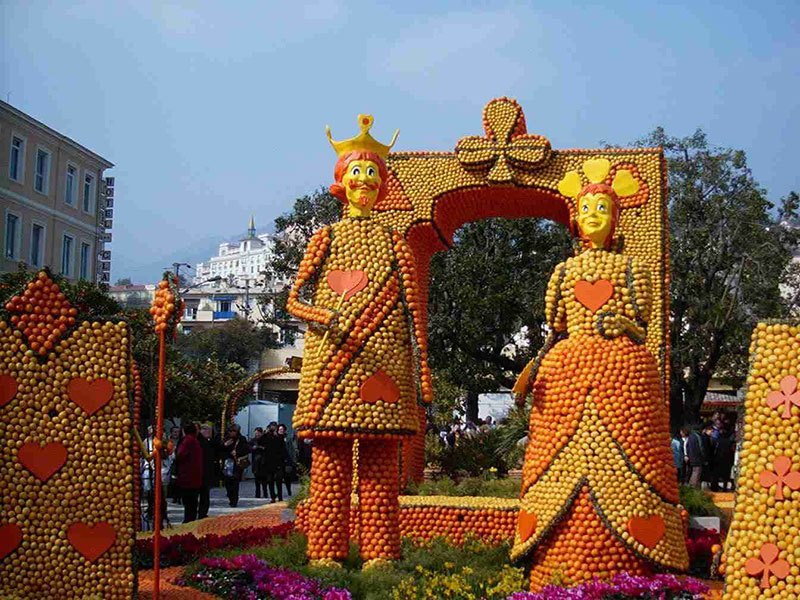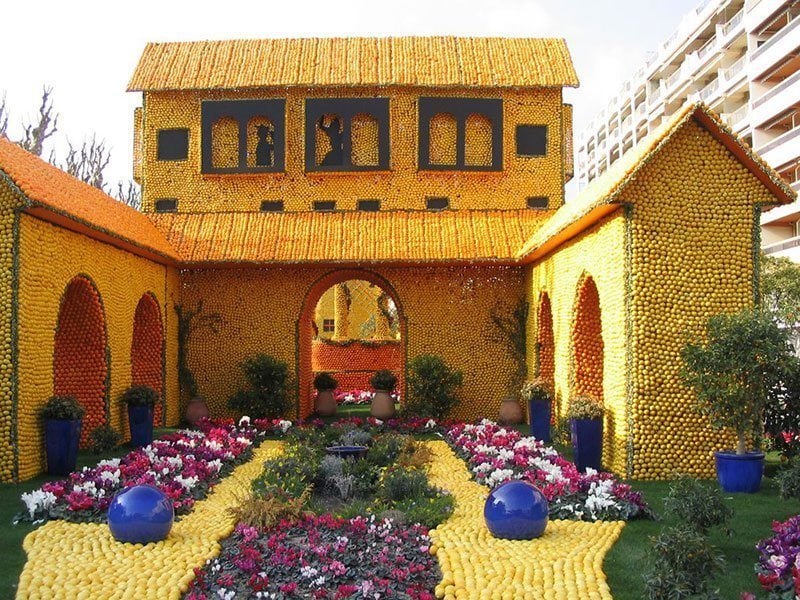 Since every festival has a different theme, the incredible citrus sculptures change every year. Past themes have included Pinocchio and Regions of France, but if you check out the complete list of themes since 1959, you'll see that many honor other cultures and countries. Check out this drone footage from 2014, when the theme was 20,000 Leagues Under the Sea:
World's Greatest Attractions covered the lemon festival, too. Here's their review of the spectacular lemon festival:
https://www.youtube.com/watch?v=868yoqkm9ug