Actress and comedian Mae West was one of the biggest sex symbols of the 1930s — and these stunning photos show why.
Mae West achieved success in virtually every kind of media that existed during her lifetime. This is a rarity now — but it was especially rare in the 1930s. She was the epitome of power in Hollywood, and she didn't even make her first film until she was in her late 30s.
West was a stage actress by age seven, turned professional vaudeville entertainer by 14. She danced her way into audiences' hearts in her mid-20s, and then began writing provocative plays (some of which led to police raids).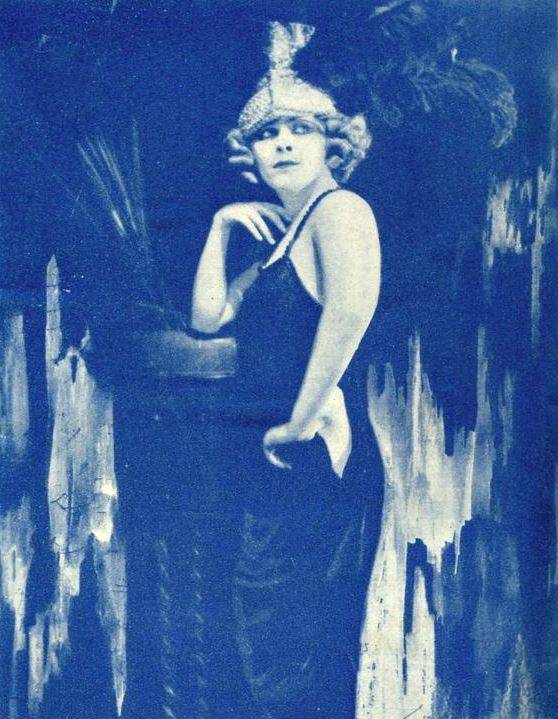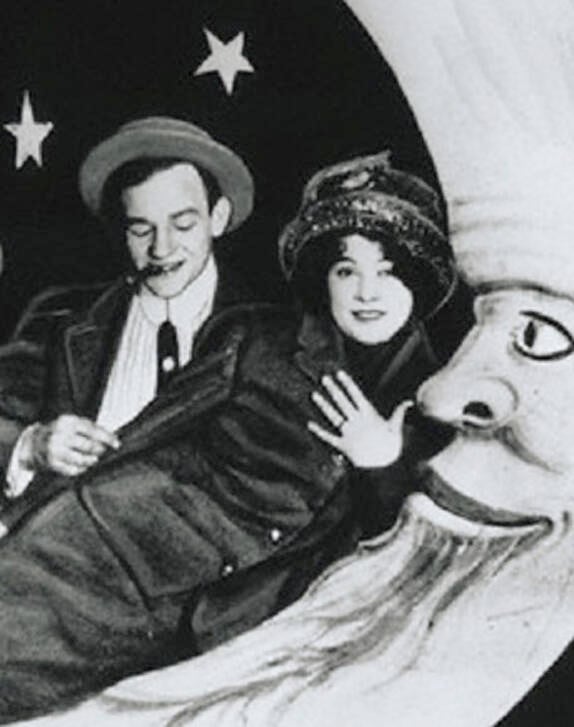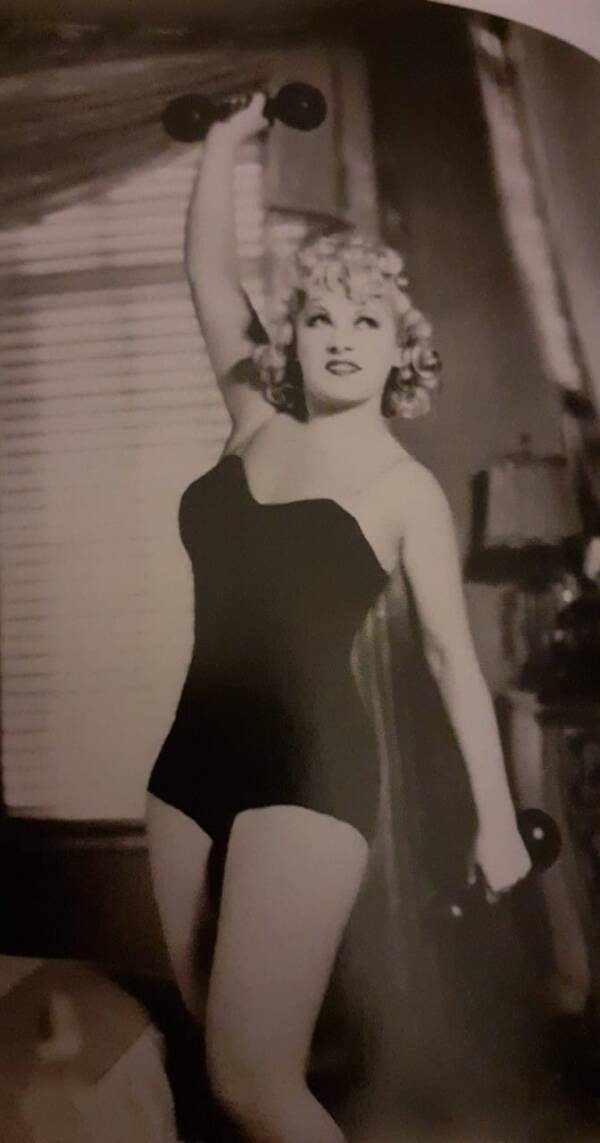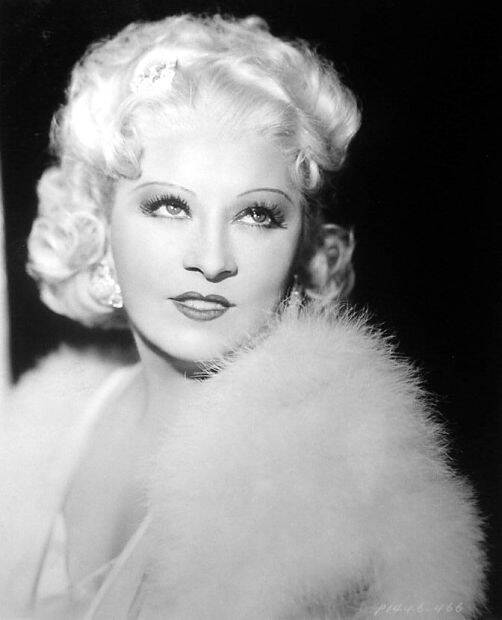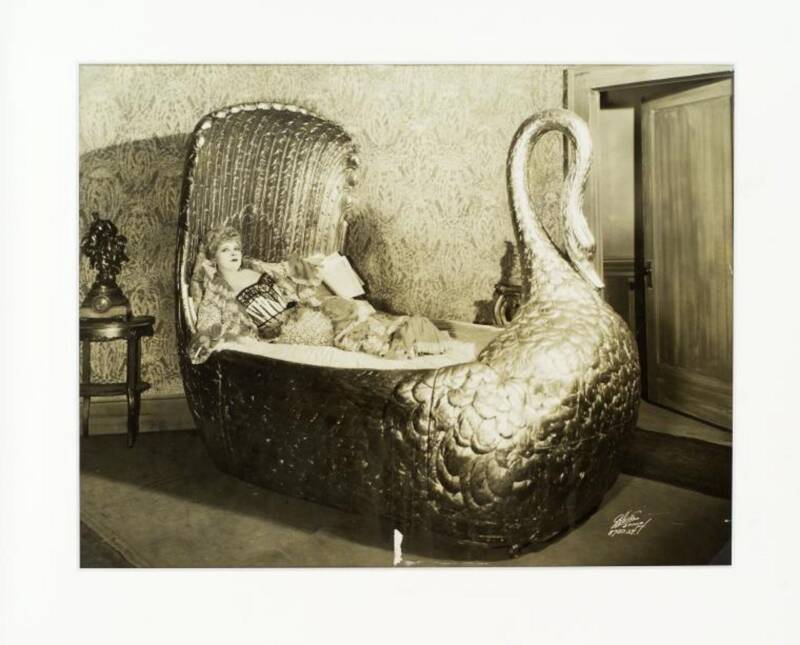 Los Angeles Daily News/Wikimedia Commons
Los Angeles Daily News/Wikimedia Commons
Universal Pictures/Wikimedia Commons
Albert Obregon Jr./Facebook
Rogue Bespoke Tailoring/Facebook
World Telegram/Wikimedia Commons
American Masters/Mae West
Los Angeles Times/Wikimedia Commons
PictureLux/The Hollywood Archive/Alamy
AN EVENING WITH GROUCHO/Facebook
Allan Warren/Wikimedia Commons
Trinity Mirror/Mirrorpix/Alamy
On top of all this, she had a nightclub act, recorded a number of music albums, and, in her later years, enjoyed her role as a self-styled campy parody of the bold persona she helped create. Fans loved her and critics panned her, and she likely wouldn't have wanted it any other way.
Today, we remember her for her snide, sexy demeanor and killer curves. However, Mae West was more than just eye candy with an edge. See some of the most memorable photos of this Hollywood icon in the gallery above, then learn more about her incredible life story below.
The Early Life Of Mae West
Born in 1893 to a prizefighter father and (fittingly) a fashion model mother in Brooklyn, New York, Mary Jane "Mae" West had the world wrapped around her finger at an early age. Her mother doted on her, and supported her in fulfilling her every dream. To some, Mae was seen as spoiled or difficult — but she simply knew what she wanted and how to get it.
Her mother took her to see popular vaudeville acts like Eva Tanguay, whose wild shows teetered between avant-garde and burlesque. Many say that Mae's mother had wanted to be a star herself, so she gladly encouraged the attention-seeking behavior that Mae already possessed.
Mae West wowed at amateur talent competitions at a young age, and one such show in 1901 at the Royal Theater in Brooklyn sealed her fate. A stage manager promised to give her a spotlight during her rendition of "Movin' Day." But when 7-year-old Mae stepped onstage, there wasn't a spotlight.
"I stepped out on the stage, looked up angrily at the spotlight man in the balcony, stamping my foot," Mae West later wrote in her autobiography, according to Vanity Fair. "'Where is my spotlight!' I stamped it again and the spotlight moved across stage onto me and caught me in the act of demanding my light. The audience saw me and laughed and applauded."
Her nickname "Baby Mae" was coined and quickly stuck with viewers, and audiences never stopped wanting more of Mae West. So, she dropped out of school in the third grade to become a full-time performer.
From The Stage To Court... To Hollywood
For the next few years, Mae West performed in several plays put on by Hal Clarendon's stock company, then later in William Hogan's stage adaptation of Huck Finn. It was during this show that she met Frank Wallace, a vaudeville song-and-dance man whom she started a relationship with. The couple secretly married in 1911, when West was 17, but they separated soon after.
West quickly made a name for herself on the vaudeville circuit, turning heads the entire way. Never one to shy away from the limelight, she had a solo comedienne act as the "Original Brinkley Girl" in 1913.
Eventually, West began to write her own original plays by the 1920s. An early supporter of gay rights in America, she created a play called The Drag, which spoke out against gay conversion therapy.
Then in 1927, her Broadway play Sex was raided by the police, and West was indicted for immorality, according to PBS. She was fined $500 and sentenced to 10 days in jail on Welfare Island (now Roosevelt Island).
West correctly predicted that the jail sentence would garner more attention for her show, and she ended up getting released two days early for good behavior. Upon her release, she began writing again, and it wouldn't be long before her 1928 play The Pleasure Man was raided by police... twice. However, she and her cast members would soon be acquitted in this case.
She continued to garner attention thanks to both her legal battles and the provocative nature of her performances. It's little wonder why Hollywood's Paramount Pictures soon took notice. The film production company was struggling mightily due to the Great Depression, and they saw Mae West as their next meal ticket. Intrigued, she left her native New York for California.
How Mae West Became A 1930s Icon
Paramount studio head Adolph Zukor likely entered negotiations with Mae West not knowing what would hit him. West demanded the ability to re-write her roles as she saw fit, and design her own costumes.
When Zukor asked what she expected to be paid for all this, West asked him what he made, and then asked for $1 more. She received exactly that. Her initial contract in 1932 pulled in an impressive $5,000 a week.
By 1935, West would be the highest-paid woman in Hollywood — and the entire United States. She had the final say on her leading men, the lighting, the backgrounds, the scripts, you name it. West was very specific about what she wanted, and, again, knew how to get it.
Despite being in her late 30s by the time she got to Hollywood — then widely considered "advanced years" for female starlets — West's beauty, sensuality, and clear talent for writing was more than enough to make her a star both on set and behind the scenes.
This was evident by the time she started filming her first movie appearance in 1932's Night After Night. West insisted on heavily revising her role. This led to one of her most memorable scenes, in which a younger woman admires her jewelry, saying, "Goodness, what beautiful diamonds!" and West's character responds, "Goodness had nothing to do with it, dearie."
Mae West's first starring role in She Done Him Wrong came in 1933 and was a box-office hit. Next came I'm No Angel, also released in 1933, and that was also a major success. Before long, the actress was a bona fide icon.
Her Personal Life And Later Years
Mae West's first serious relationship was the one with Frank Wallace, the vaudeville song-and-dance man who she secretly married in 1911 and then separated from shortly thereafter. (Despite their separation, however, she wouldn't officially divorce him until decades later, in 1942.)
A few years after her failed romance with Wallace, in 1914, she began a relationship with Guido Deiro, another vaudeville performer.
Before long, West was romantically linked to numerous other men, including her manager James Timony, gangster Owney Madden, and actor George Raft. At one point, West became pregnant and underwent a botched abortion procedure, which left her unable to ever bear children.
Eventually, West dated boxer William "Gorilla" Jones. During this relationship, she encountered trouble from her landlords, who had a problem with West dating a Black man and didn't want any Black people in her apartment. In response, West purchased the entire building — and lifted the racist ban.
Finally, during the 1950s, she somewhat settled down with wrestler Paul Novak, who was about 30 years younger than her. Though the pair never officially married, their romantic partnership lasted for over 25 years, and West called him the love of her life, according to The Independent.
Even in West's later years, she continued to work, with her last two films Myra Breckinridge and Sextette being released in the 1970s. Nothing could stop her but her death from a stroke on November 22, 1980. She was 87 years old, and had Novak at her deathbed during her final moments.
---
After learning about Mae West, read about these nine scandals of Old Hollywood that tarnished its sparkling image. Then, find out about the 1920s pop-culture sensation that was Clara Bow.