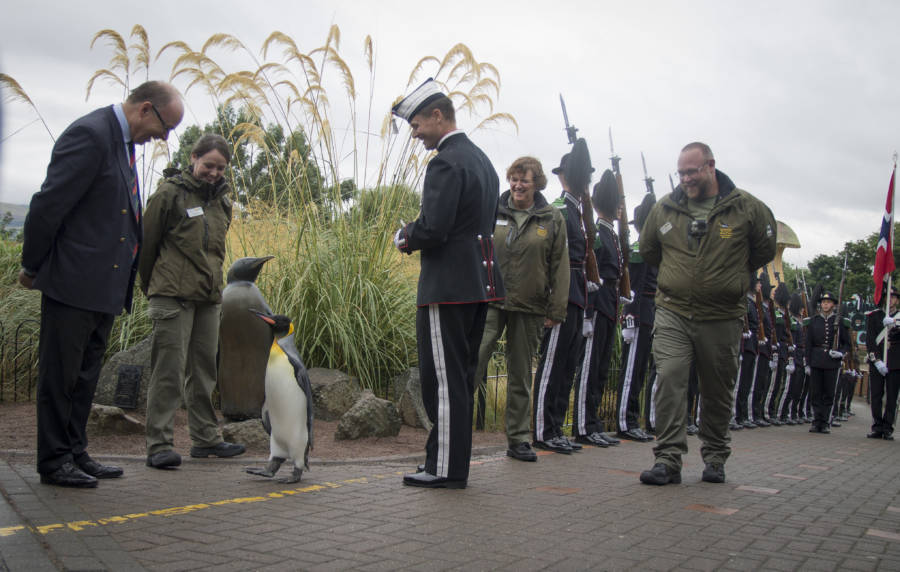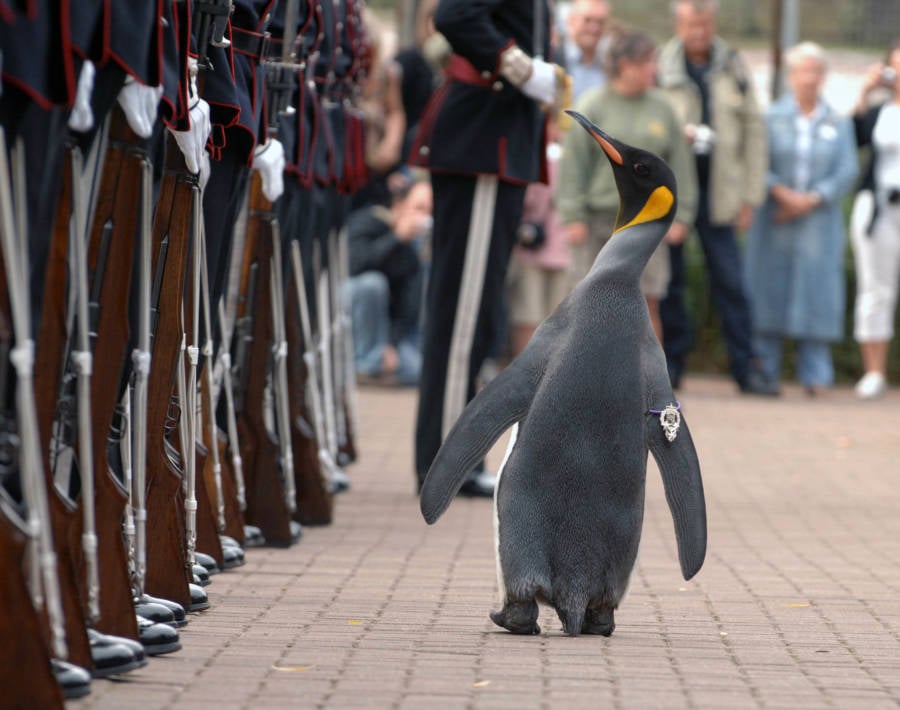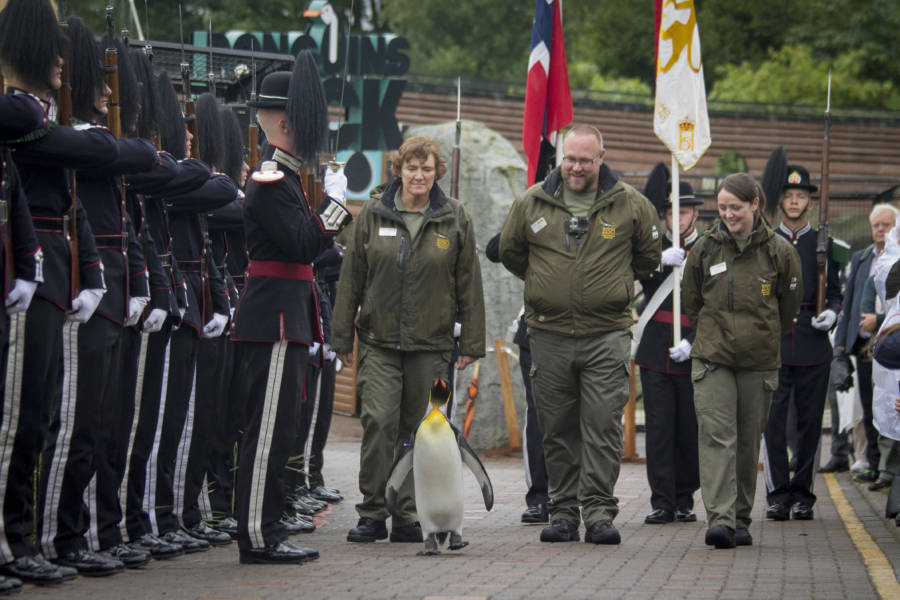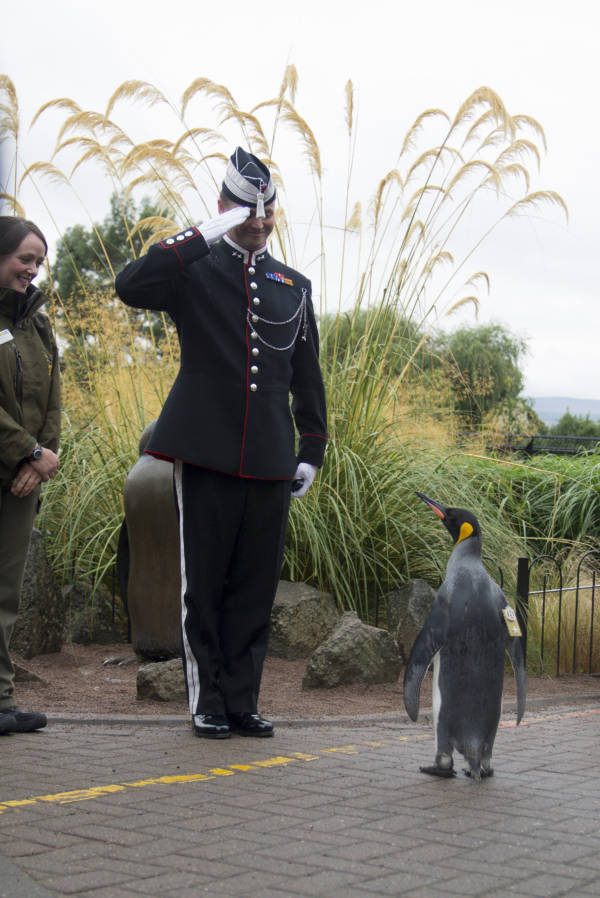 ED Jones/AFP/Getty Images
ED Jones/AFP/Getty Images
ED Jones/AFP/Getty Images
ED Jones/AFP/Getty Images
ED Jones/AFP/Getty Images
Members of Norway's Kongens Garde have one simple, yet serious, task: Keep the King of Norway alive.
Given the stakes, one might imagine that the emblem of the King's Guard would be just as august, exuding only honor, dignity, and courage.
And yet, the mascot of the King's Guard is a penguin. Seriously.
A king penguin -- which has always gone by the name Nils Olav -- has served as the official mascot of the Norwegian King's Guard since 1972, when the King's Guard visited an Edinburgh, Scotland zoo for a military performance.
Nils Egelien, a major in the King's Guard, became taken with the zoo's king penguins. In response -- and perhaps keeping in mind the fact that a Norwegian explorer donated the zoo's very first king penguin when it opened in 1913 -- the Edinburgh Zoo offered the King's Guard a chance to officially adopt one of the penguins.
They called that penguin Nils Olav, a combination of Egelien's first name and King Olav V of Norway. The King's Guard apparently likes the name: The current Nils Olav is actually the third penguin to receive the honor. The previous two reigned from 1972 to 1987 and 1987 to 2008.
Members of the King's Guard visit Nils Olav every time they perform at the Royal Edinburgh Military Tattoo -- a theatrical military performance -- and give the penguin a promotion each time they see him.
Rank-wise, Nils Olav started off as a mascot in 1972, before becoming a corporal in 1982, a sergeant in 1987, a regimental sergeant major in 1993, an honorable regimental sergeant major in 2001 and a colonel-in-chief in 2005.
Nils Olav received his knighthood in 2008 and his latest promotion -- to brigadier -- this past August. Watch the ceremony below:
When ATI asked if Nils Olav's promotions went to his head, his trainers at the Edinburgh Zoo replied that they couldn't answer that as it's "non-applicable to penguins."
And even if the fame has gone to the penguin's head, it certainly can't show it. The current mascot cannot wear his official brigadier badge outside of the ceremonies, as the other penguins might eat it. In spite of the forced modesty, the penguin does have quite a pleasant life. He eats for roughly three hours a day, and when not singing with the other penguins or taking a nap, he spends his days crooning at the visitors who come to say hello.
---
Next, discover four times that Iceland and its government made major decisions based on elves. Then, check out these bizarre but true stories of military dolphins.