Say what you will about Bernie Sanders (and people have said a lot), the man is consistent.
The Senator from Vermont's stance on an array of issues — and emphasis on using a grassroots base to achieve them — have remained remarkably unchanged for decades. Even his look — skinny and spectacled with hair that's apparently never been paid a moment's thought — is endearingly familiar.
Though the 75-year-old Independent only really sprung onto the national radar after his 2010 filibuster against an extension of George W. Bush-era tax cuts favoring the wealthy, and then even more so after his record-breaking 2016 presidential run, he's been at this civil service thing for a long while.
And we have the pictures to prove it.
Rob Swanson, a former photographer for the Vermont Vanguard Press, Burlington Free Press, and others, might know Sanders as well as any other journalist in the country.
As early as Sanders' 1980 mayoral run — when he shocked the establishment by beating the incumbent Democratic mayor of Burlington by a margin of just ten votes — Swanson was on his tail.
Now retired from journalism, Swanson is allowed to share his bias.
"Myself and many Vermonters really found in Bernie a genuine person," Swanson told ATI. "He walked the walk and talked the talk. He just speaks his mind and always has."
Swanson, who himself can slip easily into an imitation of Sanders' heavy Brooklyn accent, describes Sanders as relaxed and down to earth.
As a mayor, then as a congressman, and finally as a senator, he took pains to directly return citizens' calls and lived in a modest suburban home.
He even does his own laundry, which the public learned during a 2016 interview. As Sanders was talking to the reporter, a buzz could be heard from the basement.
"That's my cue!" Sanders said, jumping up to switch loads.
With any other candidate, people might have been quick to decry the chore as a political stunt. But even if they had, Sanders probably couldn't have cared less.
"He worried about things that were more solid than his appearance," Swanson said. "Which is refreshing when politicians get more coiffed and tanned every day."
During one particularly long meeting, Swanson remembers Mayor Sanders climbing up on the stage and lying down. He was still listening and still responding. But just in a chill Bernie way.
To Swanson, the gesture exuded comfort and authenticity.
Given Sanders' low-key aura, the 2016 presidential election was particularly hard to watch for Vermonters – as many of them thought that their beloved candidate (who has ranked first for two consecutive years as the most popular representative with his constituents) wasn't being given the coverage he deserved.
While not exactly making up for this perceived unfairness, Swanson's photographs offer coverage that spans the entirety of Sanders' political career — and gets to dimensions of the man's character that may elude the debate stage.
Just as importantly, a quick flip through these photos offers a sharp reminder that the days of small-town photojournalism careers are almost gone.
That's a shame, Swanson says. Photojournalists are given less time to familiarize themselves with each subject.
"The more you know about something the better pictures you're gonna take," he said. Like, for example, with Sanders. "He knew me and relaxed around me."
Even with the most familiar photographers, though, Sanders never grew comfortable in the spotlight.
Swanson remembered following Sanders one day to get some shots for a national news wire.
"Rob, why are you taking so many pictures?" the flustered senator asked.
"Cause you're news Bernie," Swanson replied, bemused at the fact that he still hadn't seemed to realize this.
"Oh, ok," came the familiar reply.
Here are some of Rob's Bernie Sanders' photos along with other gems from the senator's career: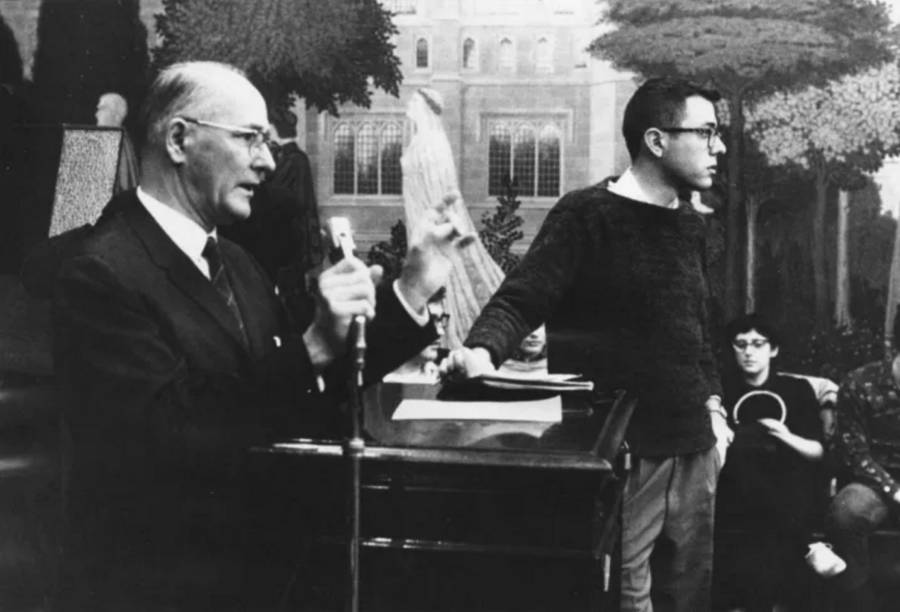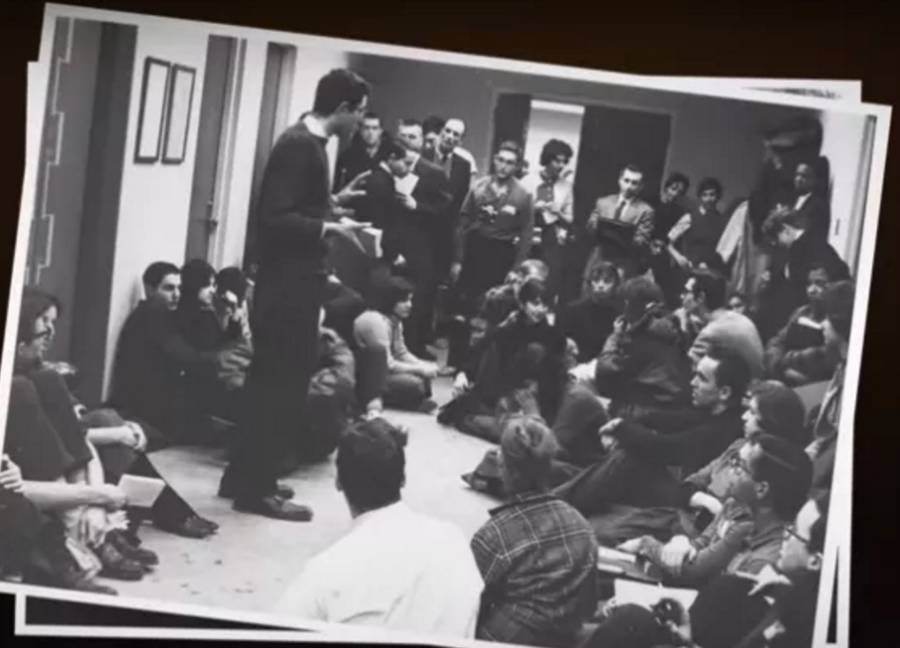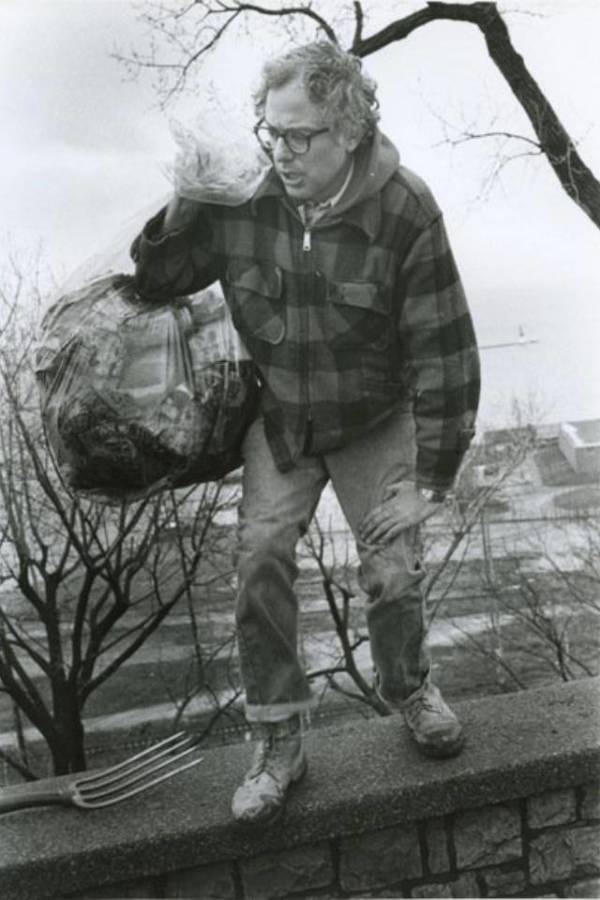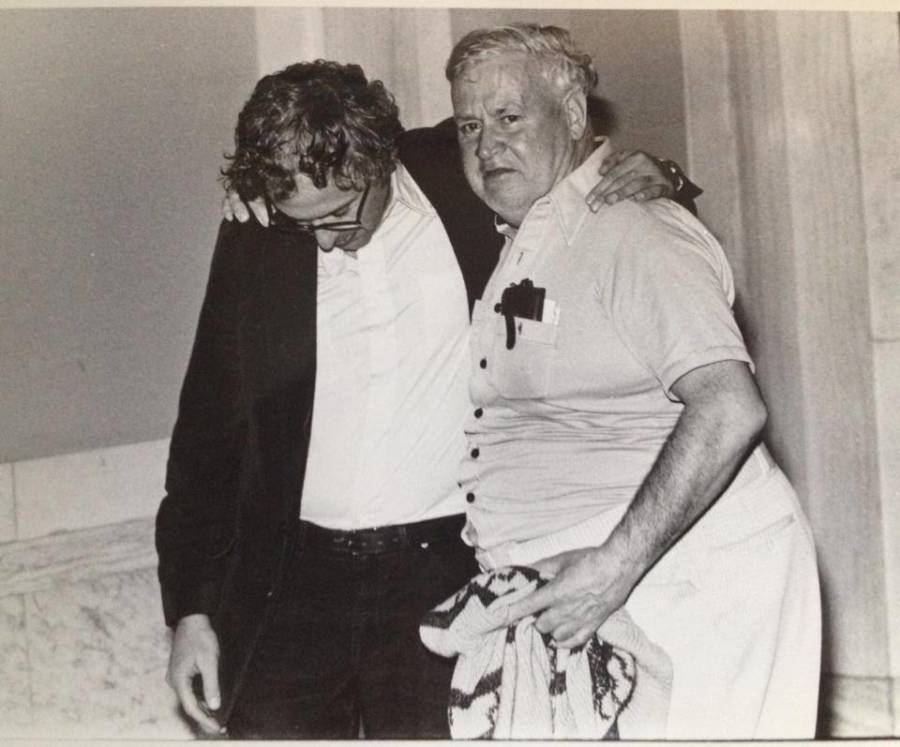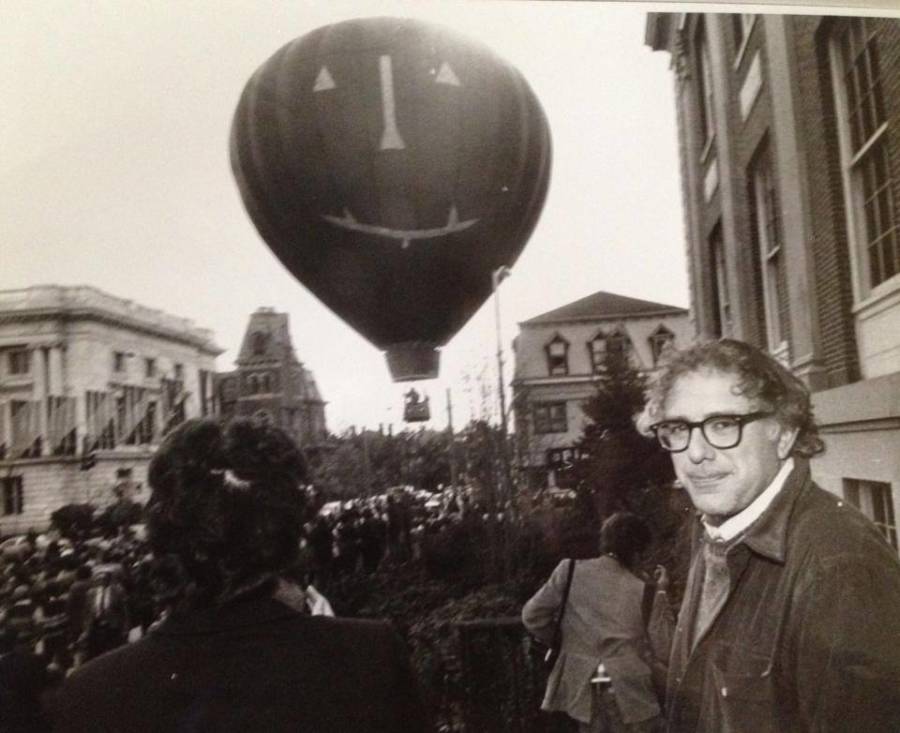 University of Chicago Photographic Archive, Special Collections Research Center, University of Chicago Library
---
Next, learn about the young Hillary Clinton.