From Nashville to Hollywood, these Dolly Parton pictures prove that this one-of-a-kind icon has remained amazing throughout her 50 years in the spotlight.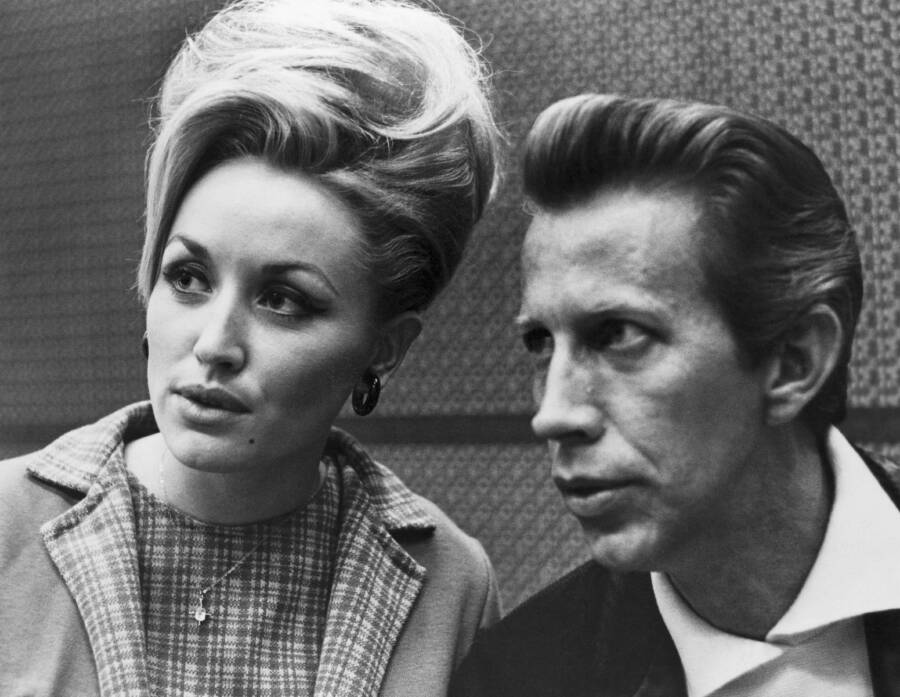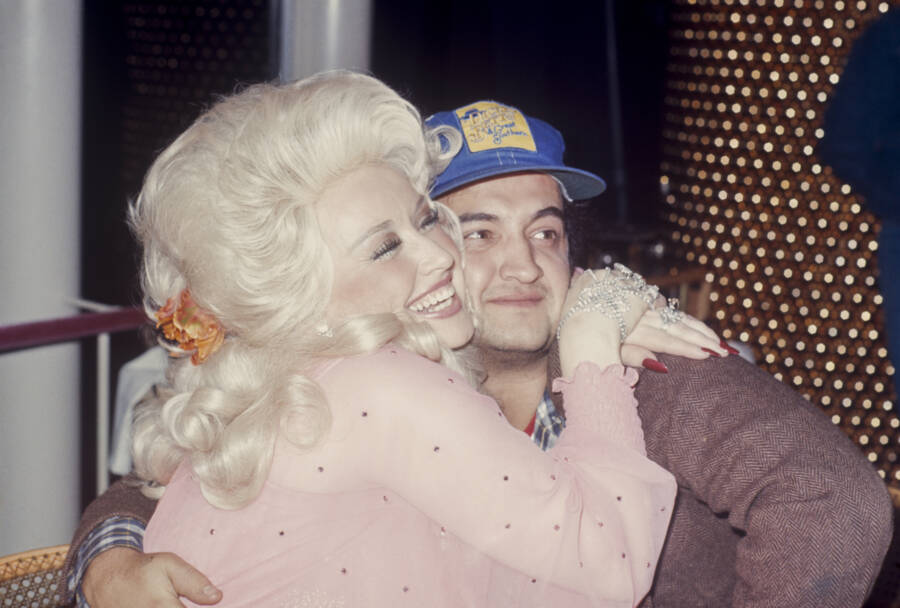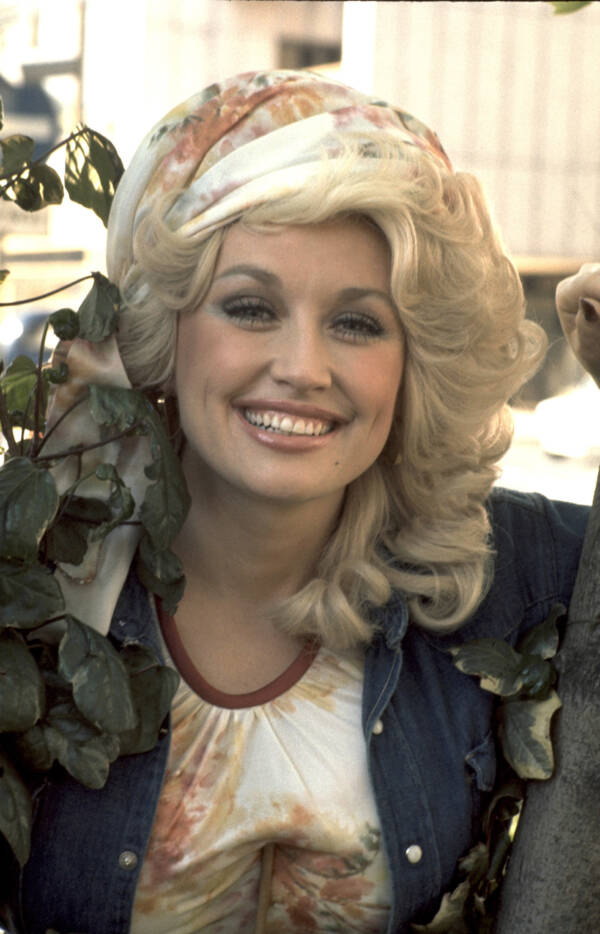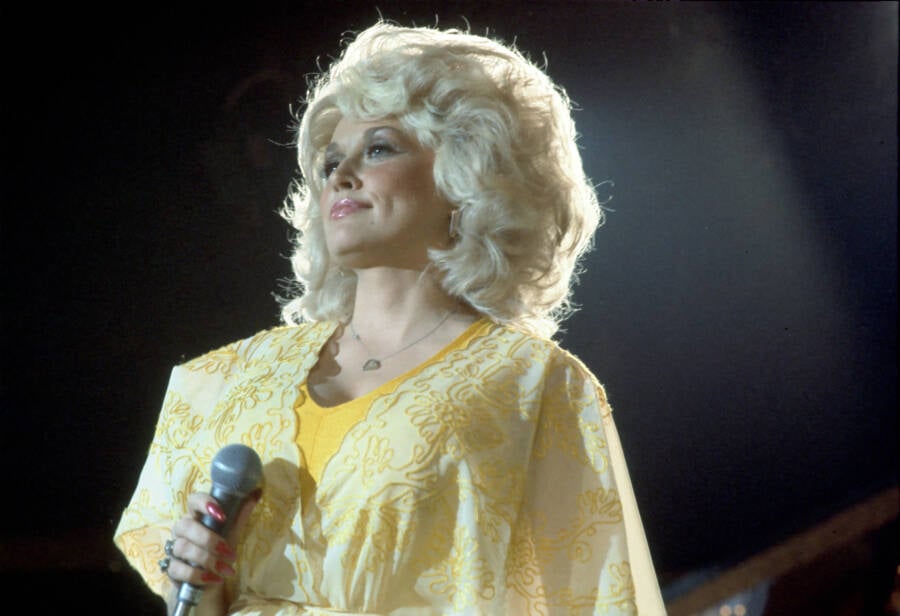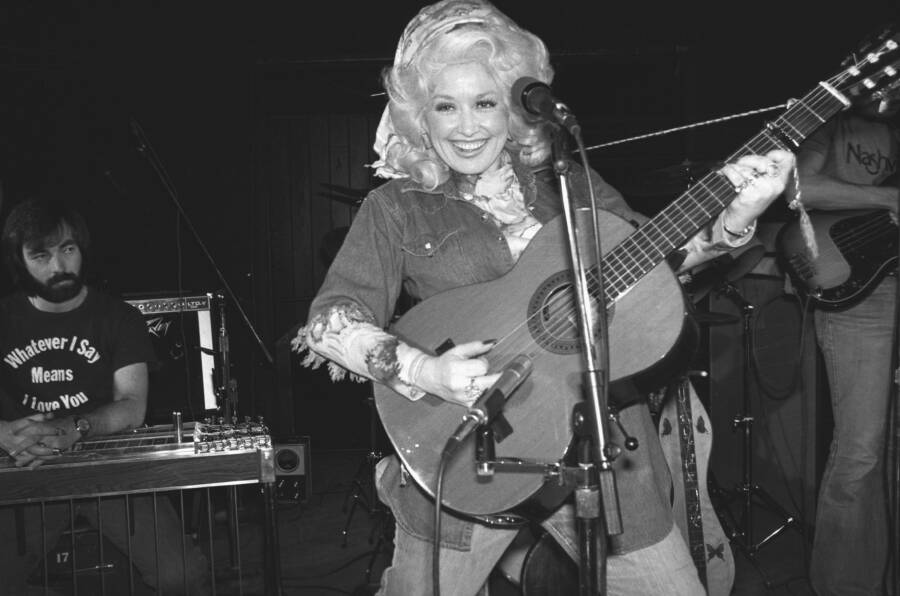 Michael Ochs Archives/Getty Images
Michael Ochs Archives/Getty Images
Ron Galella/Ron Galella Collection via Getty Images
Daily Mirror/Mirrorpix/Mirrorpix via Getty Images
Peter Stuart/Mirrorpix/Getty Images
Allan Tannenbaum/Getty Images
Richard McCaffrey/ Michael Ochs Archive/ Getty Images
Trevor James Robert Dallen/Fairfax Media via Getty Images
Ron Galella/Ron Galella Collection via Getty Images
The LIFE Picture Collection via Getty Images
Ron Galella, Ltd./Ron Galella Collection via Getty Images
Photo by George Rose/Getty Images
Robin Platzer/Images/Getty Images
Fotos International/Archive Photos/Getty Images
Rich Mahan/Sun Sentinel/Tribune News Service via Getty Images
Ron Galella/Ron Galella Collection via Getty Images
20th Century-Fox/Getty Images
Bill Nation/Sygma via Getty Images
Bob D'Amico/Walt Disney Television via Getty Images
Walt Disney Television via Getty Images
Walt Disney Television via Getty Images
Jim Steinfeldt/Michael Ochs Archives/Getty Images
Ron Galella/Ron Galella Collection via Getty Images
Robin Marchant/Getty Images for The Recording Academy
Kevin Mazur/Getty Images for The Recording Academy
Lester Cohen/Getty Images for The Recording Academy
Lloyd Bishop/NBC/NBCU Photo Bank via Getty Images
If there was ever a Venus of rural Appalachia, Dolly Parton is it — and has been for decades. Indeed, it's obvious from these glamorous pictures of her why she is widely considered the country-western icon of our time.
For those who don't know what a musical marvel Parton is, she can play at least eight different instruments and has written hundreds of songs. Parton even managed to write two of her biggest hits, "Jolene" and "I Will Always Love You," on the very same day.
Her thoughtful narratives and enchanting arrangements have captivated audiences and inspired droves of other artists to sample and pay homage to her work.
It's easy to gloss over the fact that this Venus of Appalachia is a songwriter, multi-instrumentalist, prolific singer, producer, sometimes-actress, and businesswoman because — as these pictures of Dolly Parton show — her style is louder than her bragging. Parton's historically been humble about her career and is often even quick to remind interviewers about her meager beginnings.
But as these photographs of Dolly Parton illustrate, she has since become a total bombshell.
Dolly Parton's Humble Beginnings
Dolly Parton was born in the Great Smoky Mountains of rural East Tennessee in 1946. Her parents were farmers and so impoverished that the family lived in a one-room cabin with no electricity. Parton was the fourth of 12 children in a bursting and bustling backcountry home.
"The kids peed on me every night. We slept three and four in the bed," Parton recalled in a 1978 interview for Playboy. "I would wash every night. And as soon as I go to bed, the kids would wet on me and I'd have to get up in the morning and do the same thing."
There was hardly any cash to go around and certainly no extra money for emergency room visits. So when Parton almost severed three of her toes on broken glass, her mother had to doctor her. "My dad and my brothers, they had to hold me down... They put kerosene on it for antiseptic and momma took her sewing needles... and she literally had to sew my toes back on."
Parton recalled how with so many children, she was expected to care for them as though she were a mother too. "My mother, since there were so many of us, used to say, 'This one's gonna be your baby.'"
Unfortunately, Parton lost 'her baby' – her newborn brother, Larry — when she was nine. "There is a lot of heartache and stuff that goes on with that."
Amidst this chaos, Parton claimed that the family's saving grace was their battery-operated radio on which they listened to the Grand Ole Opry.
Parton Heads For Nashville With A Cardboard Suitcase
Long before she started writing her own songs, Parton was gifted her first guitar by her Uncle Lewis. By age 10, she was performing professionally, appearing on local television and getting airtime on Knoxville radio stations.
At age 11, Parton wrote "Puppy Love", her first single, with the help of another Uncle, Bill Owens. Dolly and her grandmother took a 30-hour bus ride to a Louisiana studio to record it. Goldband Records released the single in 1959 — when Dolly was 13.
That same year, Parton made her Grand Ole Opry debut. Johnny Cash introduced her, telling the crowd that "we've got a little girl here from up in East Tennessee. Her daddy's listening to the radio at home and she's gonna be in real trouble if she doesn't sing tonight, so let's bring her out here."
Her performance commanded three encores.
She boarded the first bus bound for Nashville the day after she finished high school. Her suitcase was made of cardboard and it was filled with songs. It would take some time, but Parton eventually secured her first songwriting deal. Soon she had her first regular gig on the Porter Wagoner Show.
From there, the blonde-haired beauty quickly became a success. The rest is history.
Parton's Private Life
https://www.youtube.com/watch?v=IW25foOMkwI
You wouldn't know it from the media, but Parton is, in fact, married — and has been for over 50 years. She met her husband, Carl Dean, at the Wishy-Washy Laundromat on the first night she arrived in Nashville in 1964.
Parton said of their meeting, "I graduated on a Friday night, went to Nashville on a Saturday morning with dirty clothes and I went to a laundromat looking for anything but love."
None of the pictures of Dolly Parton above feature Dean, who is notorious for his ability to stay under the radar.
Parton too keeps something private from the public: a collection of tattoos. Yes, Dolly Parton has a couple tattoos that she says she originally got for her own enjoyment and to cover up scars. There are very few pictures of Dolly Parton exposing her tattoos and allegedly, only a few other stars have laid eyes on them.
The song "I Will Always Love You," made famous by Whitney Houston, was actually written by Parton for Porter Wagoner in the early '70s. Kevin Costner allegedly asked Parton first if he could use the song in his movie, The Bodyguard, and Houston's version was an instant hit in 1992.
Parton was reportedly thankful to Houston for breathing new life into the song, which she has said was one of her favorite pieces. "I was just a girl with the big hair and big tits and a big personality, but I think that one kind of pointed a finger at me as a serious songwriter... That one will stand out in my mind forever."
Building Dollywood And Philanthropic Endeavors
Parton has never forgotten what it was like to grow up with nothing and has donated her time and money to a variety of philanthropic organizations including the United Way, the Save the Music Foundation, the Make-a-Wish program, and a couple of HIV/AIDS charities.
Parton also founded the Dollywood Foundation which, for six months, distributed $1,000 monthly to families who lost their primary residence in the massive 2016 Tennessee wildfires.
The Dollywood Foundation also oversees a massive literacy program called Imagination Library. Parton said it was established to honor her father who never learned to read. The program mails free books to children up to the age of five and covers an insane area within the United States, United Kingdom, Canada, Australia, and the Republic of Ireland.
In 1986, Parton opened the theme park Dollywood and it has since been transformed into a family-friendly love letter to the Smoky Mountains. Ironically, Parton alleges that she has never ridden any of the rides at the park.
"I got so much to lose, like my wig or my shoes... I'm gonna have some handsome man mess it up, I don't want some ride doing it." She joked.
Parton has been quoted as saying of her career that, "My dream was to make as many people happy as I could in this life." And it seems she's done just that.
---
If you enjoyed this collection of Dolly Parton pictures, then you'll love these 27 vintage photos of Raquel Welch. Then, for more in country-western music history, read about the strange circumstances surrounding John Denver's fatal plane crash.