White ball gowns, updos, fancy dinners, and father-daughter dances – all these things typically bring to mind a wedding, but that's not the only place you might encounter them. They are also common fixtures at Purity Balls, a formal gala young women attend with their fathers that is intended to promote "purity" and sexual abstinence.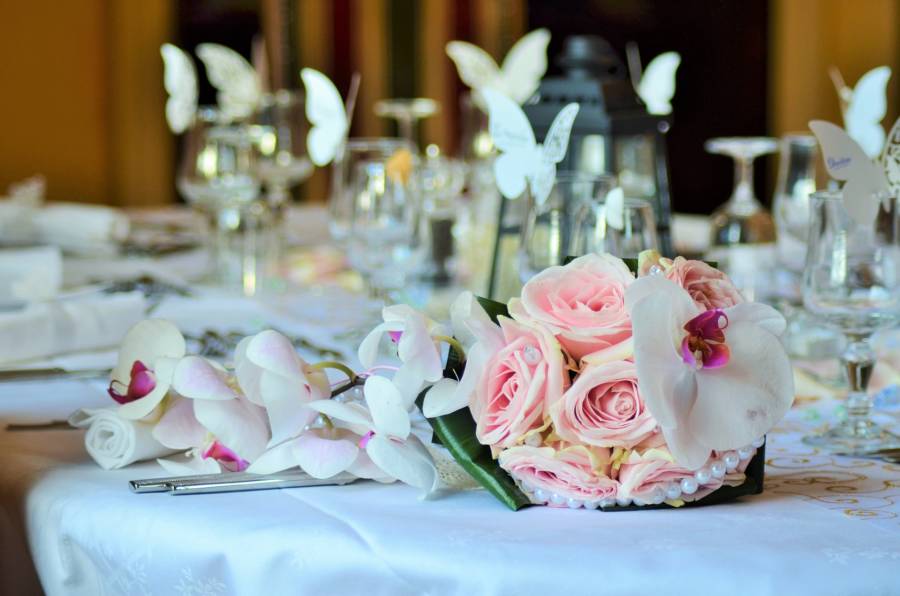 Founded by the evangelical Randy Wilson and his wife Lisa in Colorado Springs, the idea has spread across 48 states and 17 countries since its founding in 1998. The National Field Director for Church Ministries at the Family Research Council, Wilson said he founded the Purity Ball for his five daughters as a way to celebrate the importance of the father-daughter relationship.
While the structure of ceremonies can differ from place to place, they are formal events, with the daughters dressing up in ball gowns and fathers in suits. The daughters in attendance can range from as young as four to five to college-aged, although the average girl is around eleven to fourteen. There is a fancy dinner, dancing, and speakers, followed by ritual pledge-making.
Purity Balls were the subject of the 2008 documentary, Our Lives: The Virgin Daughters. In this clip, an 11-year-old girl named Hannah describes the experience:
https://www.youtube.com/watch?v=DlcJW30a94k
During the symbolic "purity" ritual, it's the fathers, not the daughters, who stand up and make public pledges to live "pure" lives of integrity and faith, and who promise to protect and guide their daughters as they make their way in life. The daughters are usually not required to make any public vows, although in most cases they make silent prayers of pledges to themselves and to God that they will remain "pure" and chaste until marriage.
Wilson said the idea of the Purity Ball was not a product of the abstinence movement, but came from his desire to help fathers establish strong relationships of love and trust with their daughters, which he believes is an important part of shaping how girls view dating, men, and their own self-esteem. He claims that if fathers invest time in their daughters, they will grow up with a strong sense of how they should be treated by the future men in their lives.
While no one disputes the positive impact a strong father-daughter relationship can have, Purity Balls have been highly controversial. Many critics claim that the balls imply that a young woman's value lies only in her keeping her virginity, and takes away the freedom of young women to make informed choices about their own sexuality; at the same time, boys are not pressured to make the same kinds of commitment to remaining "pure" before marriage.
Others claim that this further emphasizes the idea that women are possessions, passed from fathers to their husbands on their wedding days, with little autonomy of their own. Additionally, many adolescent studies have shown that people who take pledges of chastity go on to have sex earlier and have higher rates of STDs than those who do not.
Despite the criticism, Purity Balls remain popular in conservative areas of the U.S., with advocacy groups like the Abstinence Clearinghouse continuing to sell tickets for upcoming balls.
---
After learning about purity balls, read the disturbing reality of child brides around the world. Then read about six shocking cases of incest throughout history.