Sid Vicious was the infamously troubled bassist for the Sex Pistols. But was he really a killer?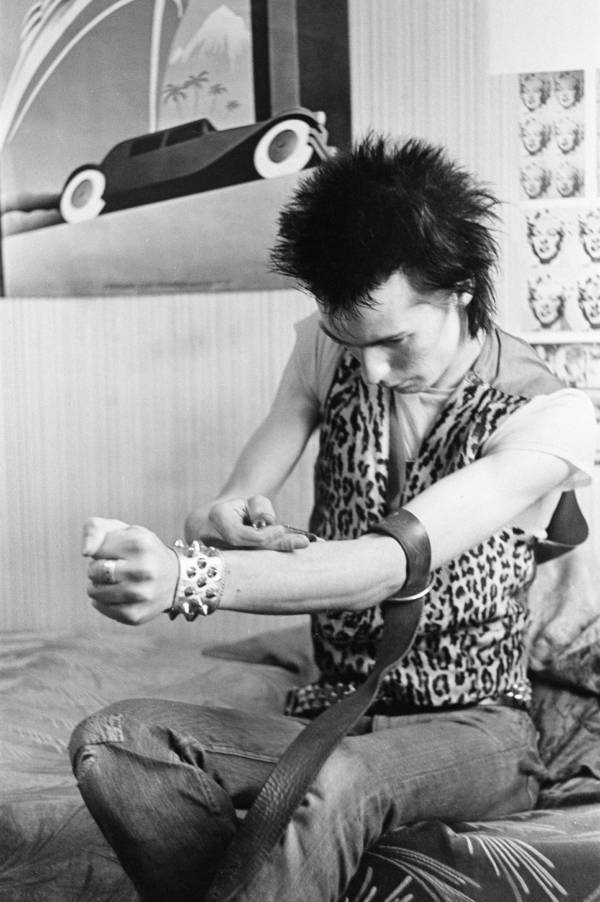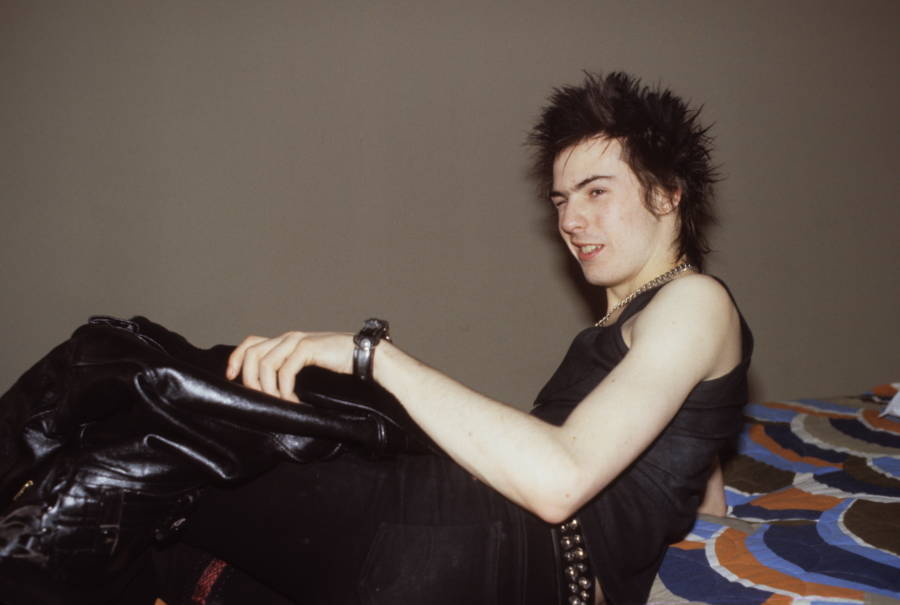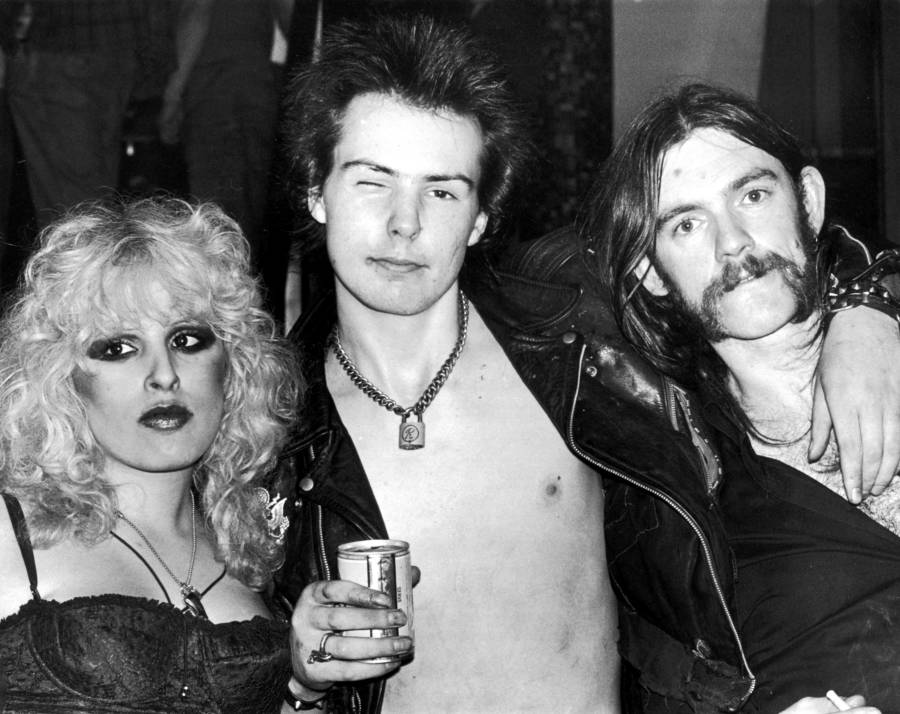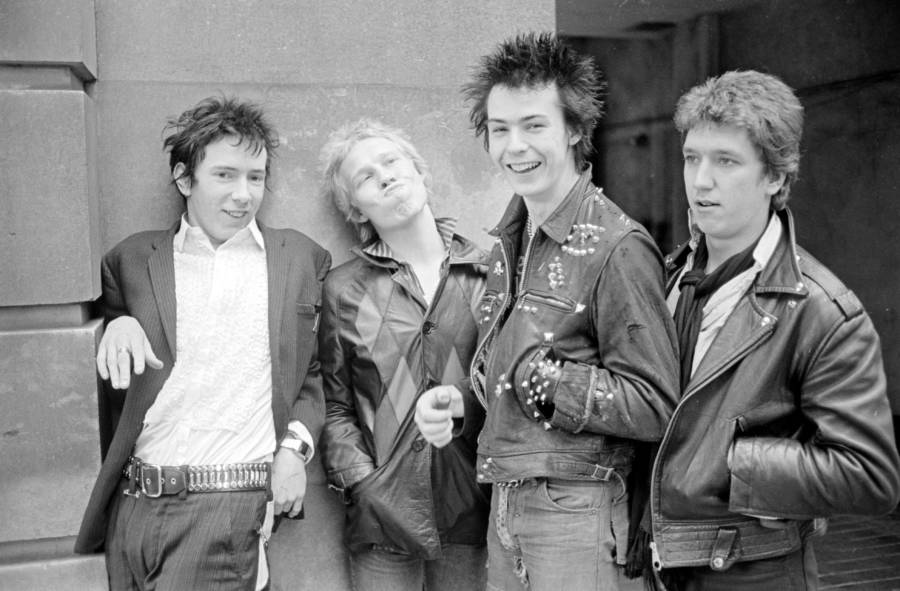 Sunday People/Mirrorpix/Getty Images
Richard E. Aaron/Redferns
Aubrey Hart/Evening Standard/Getty Images
John Mead/Mirrorpix/Mirrorpix via Getty Images
Daily Mirror/Mirrorpix/Mirrorpix via Getty Images
Richard E. Aaron/Redferns
Allan Tannenbaum/IMAGES/Getty Images
Richard E. Aaron/Redferns
Virginia Turbett/Redferns
Aubrey Hart/Evening Standard/Getty Images
Mirrorpix via Getty Images
Daily Express/Hulton Archive/Getty Images
Lynn Goldsmith/Corbis/VCG via Getty Images
Richard E. Aaron/Redferns
Daily Express/Hulton Archive/Getty Images
Richard E. Aaron/Redferns
Bill Rowntree/Mirrorpix/Getty Images
Graham Wood/Evening Standard/Getty Images
Richard E. Aaron/Redferns
(Photo by Richard E. Aaron/Redferns)
Richard E. Aaron/Redferns
Philip Gould/Corbis via Getty Images
Richard E. Aaron/Redferns
Richard E. Aaron/Redferns
Richard E. Aaron/Redferns
Richard E. Aaron/Redferns
Daily Mirror/Mirrorpix/Mirrorpix via Getty Images
Michael Ochs Archives/Getty Images
Allan Tannenbaum/IMAGES/Getty Images
Virginia Turbett/Redferns
Richard E. Aaron/Redferns
Richard E. Aaron/Redferns
Mary McLoughlin/New York Post Archives /(c) NYP Holdings, Inc. via Getty Images
Allan Tannenbaum/IMAGES/Getty Images
Michael Ochs Archives/Getty Images
Sunday People/Mirrorpix/Getty Images
Michael Brennan/Getty Images
Willie Anderson/NY Daily News Archive via Getty Images
Francois Lehr/Gamma-Rapho via Getty Images
Emmanuel Dunand/AFP/Getty Images
The virtual embodiment of 70s hardcore punk was a skinny English kid named John Ritchie, better known to the general public as Sid Vicious. Almost completely comprised of attitude, alcohol, and a trademark sneer, Vicious did his best to live up to his moniker. In a more perfect world, his claim to fame would be as the former bassist and sometime vocalist for the punk rock band the Sex Pistols.
But in reality, Sid Vicious is known for being a troubled heroin addict and possible murderer of his girlfriend and career partner, Nancy Spungen.
Sid Vicious' Early Years In London
John Simon Ritchie was born in Lewisham, England in 1957. His mother Anne joined the Royal Air Force after dropping out of high school while his father John was a guardsman at Buckingham Palace by day and a jazz musician by night.
The couple did not stay together and Anne later married Christopher Beverley in Spain in 1965. Ritchie took his father's first name and stepfather's surname and was henceforth known as John Beverley. That is until he was assigned the name of Sid Vicious.
When his stepfather died six months later, Anne allegedly used a toddler Ritchie as a drug mule to stash blocks of hash in his pants to sell on trips back and forth to England. Drugs would hold a recurring role in Sid Vicious' life.
He later attended Hackney Technical College and met future bandmate John Lydon there. Lydon described Ritchie as a David Bowie fan and "clothes hound." The famous moniker came after Lydon's pet hamster, Sid, bit Ritchie eliciting a response from Ritchie that "Sid is really vicious!"
Hence, John Ritchie's punk alter-ego was cemented from an aggressive hamster.
The pair began to perform music in the streets, albeit so poorly that people gave them money to quit playing and "go somewhere else."
In another, pre-Sex Pistols notable occurrence, Vicious almost married a young Chrissie Hynde. The Pre-Pretenders Hynde needed an English work permit and the pair knew each other from hanging out at Vivienne Westwood and Malcolm McLaren's clothing store. However, it never came to be. Vicious was in court himself for an assault charge on the day the marriage was scheduled.
Vicious also played drums for Siouxsie and the Banshees at their first gig at London's 100 Club Punk Festival in 1976. But his true claim to fame was still in the making.
Sid Vicious And The Sex Pistols
While Sid was banging around London in and out of bands and in and out of therapy for suicidal thoughts, clothier and band manager Malcolm McLaren founded the Sex Pistols. Lydon, who was known also as Johnny Rotten, was the frontman alongside guitarist Steve Jones, drummer Paul Cook, and bassist Glen Matlock. Vicious allegedly attended every one of his friend's gigs and so when Matlock was out, Vicious was simply put in. The rest is punk history.
There was one hitch, however. Vicious could not play the bass to save his life. Or could he?
"Could Sid play bass? I don't know," mused The Clash founder Keith Levene.
"But one thing I do know was that Sid did things quickly. One night, he played the first Ramones album nonstop, all night, the next morning, Sid could play the bass. That was it."
Whatever his musical ability, his bandmates allegedly unplugged his amp on occasion. Other times, he performed live shows with a broken instrument. He doesn't even play on the Pistol's landmark album Never Mind the Bollocks, Here's The Sex Pistols. Guitarist Steve Jones played bass in the studio, as Vicious was hospitalized for hepatitis at the time.
While Sid Vicious had a reputation for doing very ill-advised activities like shooting up speed mixed with vomit and toilet water, close friends knew a different person.
"He had a brilliant sense of humor, goofy, sweet," recalled musician Steve Severin. Others have similar tales of the "style-conscious Bowie-Boy."
Vicious's tenure with the group was relatively short-lived. Things fell apart during the band's first and only U.S. tour in 1978 as his heroin habit only grew. He also engaged in some violent antics with fans, like hitting one over the head with his bass. He decided instead to embark on a solo career with a new manager; an important figure who was already in his life.
Enter Nancy Spungen
In 1975, a 17-year-old college dropout from Philadelphia named Nancy Spungen migrated to New York City.
She was accompanied by her own troubled past and was a different kind of groupie and according to photographer Eileen Polk:
"She was blatantly honest about it: She brought drugs for the bands ... In order to be a groupie you had to be tall and skinny and have fashionable clothes ... And then here comes Nancy. She's not trying to be cute or charming. She wasn't telling people she was a model or a dancer. She had mousy brown hair and she was a bit overweight. She basically said 'Yeah, I'm a prostitute and I don't care.'"
However, Spungen's crass and combative behavior didn't win her many true friends. Over the course of a couple of years, the only people who still fraternized with her were the musicians who scored drugs from her. There was also, of course, Sid Vicious.
Sid and Nancy were inseparable from the time they met in 1977. The rest of the Sex Pistols disliked her immensely and effectively banned her from their final tour. But after the fateful disbanding, Sid and Nancy holed up in the Chelsea Hotel in New York City where they prepared for Sid's solo career with Nancy acting as his manager.
Though Nancy's reputation preceded her, she likely also suffered from schizophrenia or other mental illnesses. She was troubled from birth, having even once attacked her mother with a hammer.
"Our morality meant zero to her. She would simply step over the line, draw a new one, and then step over that," her mother wrote. Spungen consequently bounced from mental hospitals to boarding schools before landing in the Big Apple in search of whatever it was that she was looking for.
Inside Room 100 Of The Chelsea Hotel
On October 12, 1978, Nancy Spungen was found dead on the bathroom floor of room 100 she shared with Sid Vicious in the Chelsea Hotel.
The cause: internal bleeding due to a knife wound in her lower abdomen. Vicious allegedly found her and called down to the front desk for help. "Vicious, who was found wandering the hallways in an agitated state, was arrested and charged with her murder," The Independent reported. "Though he initially confessed to the crime, he later denied it, claiming he had been asleep when she died."
"I did it," he told the police, "because I'm a dirty dog." This tongue-in-cheek confession remained the nail in the coffin for those who believe he actually had murdered Nancy. However, Sid Vicious gave many conflicting statements on what happened that night.
Theories continued to swirl about a possible botched double-suicide, the kind of thing that sounds like a good idea while high on Dilaudid and barbituates. Witnesses claimed that Vicious ingested almost 30 tablets of Tuinal the evening prior — enough to keep someone unconscious for hours.
How could Sid murder anyone in this state? Is it possible one of the many people coming in and out of Room 100 that night was actually guilty of the stabbing?
This is the basis of the theory that Rockets Redglare, the drug dealer who supplied Nancy with opiates that night, stabbed Spungen when she caught him stealing cash and is what Phil Strongman, author of Pretty Vacant: A History of U.K. Punk, believes.
"Rockets Redglare casually admitted to several fellow drinkers that it was actually he who'd robbed and stabbed Nancy Spungen – and produced a handful of her blood-stained dollars to prove it," he writes.
There are others still that believe Nancy stabbed herself.
Sid Vicious Spirals In The Aftermath Of Tragedy
Sid Vicious was released on $25,000 bail after it was paid for by Virgin Records. He attempted suicide ten days after Nancy's death by cutting his wrists with shards of a broken light bulb. At Bellevue Hospital in New York City, he tried to jump out of a window shouting, "I want to be with my Nancy", but the hospital staff managed to stop him.
After his release from Bellevue, Vicious found himself with another assault charge and his bail revoked. He spent 55 days in prison undergoing enforced detoxification until Feb. 1, 1979, when he made bail again with funds raised by Malcolm McLaren.
To celebrate this release, Vicious's friends and mother gathered for a party at the Greenwich Village apartment of his new girlfriend, Michelle Robinson. According to reports, the small party made spaghetti and Vicious had a few beers.
But this is also where things get a bit fuzzy. Vicious managed to score heroin that was deemed 80 percent pure. He subsequently overdosed, either on accident or on purpose, and it was either on this batch of heroin or on another dose allegedly administered by his own mother.
Sometime in the early morning of February 2, 1979, Sid Vicious died. He never stood trial for the murder of Nancy Spungen.
What If?
Anne Beverley maintained her son's innocence. Reports say she'd found a note in Sid's pocket after Nancy's murder that hinted at the suicide pact theory.
"The word was that he and Nancy had made a pact, but who knows?" said friend Eileen Polk. "Nancy's murder was never thoroughly investigated. There were a lot of dangerous people hanging around them both back then. If he hadn't died and the case went to trial he may well have been acquitted".
---
After learning about the tragic life of Sid Vicious, check out these photos from punk's heyday in New York City at CBGB. Then, read up on the poop-eating rocker GG Allin.