The tiny town of Story is historic, peaceful, and on the market for just $3.8 million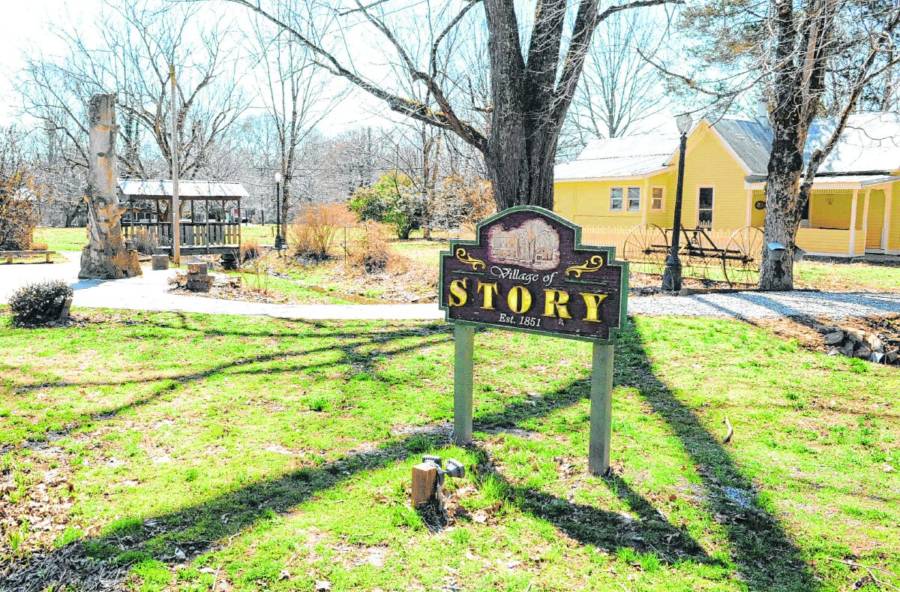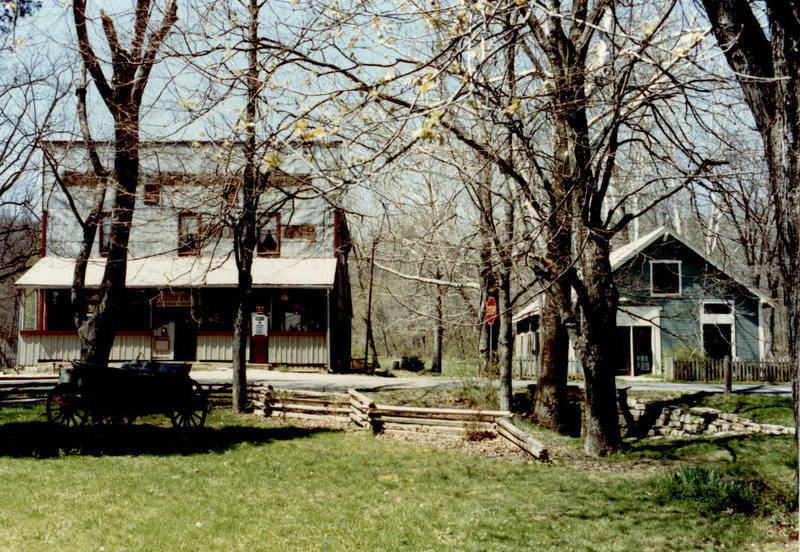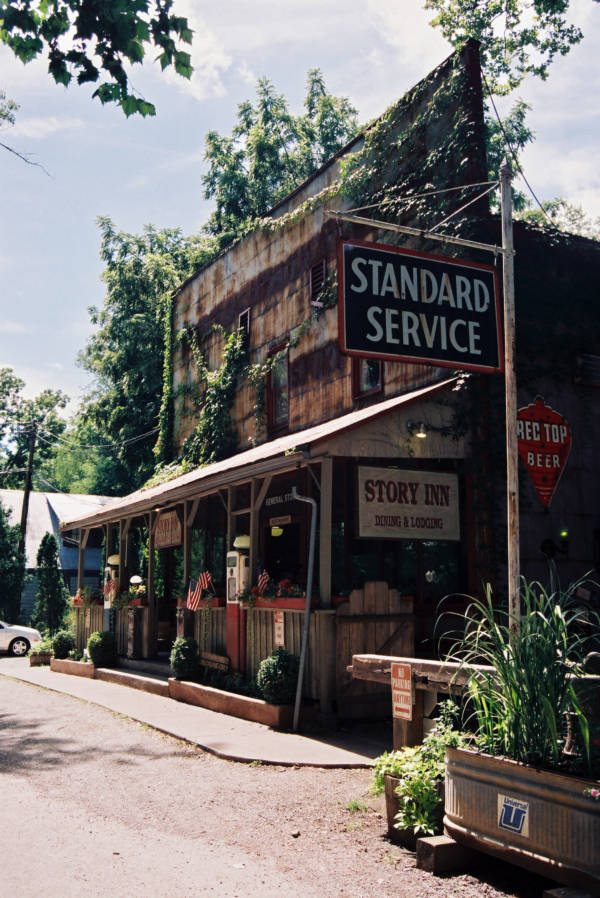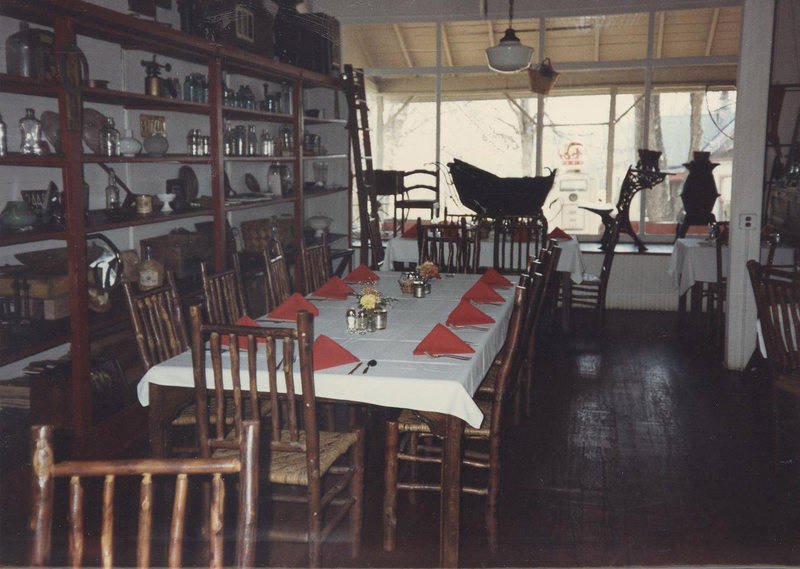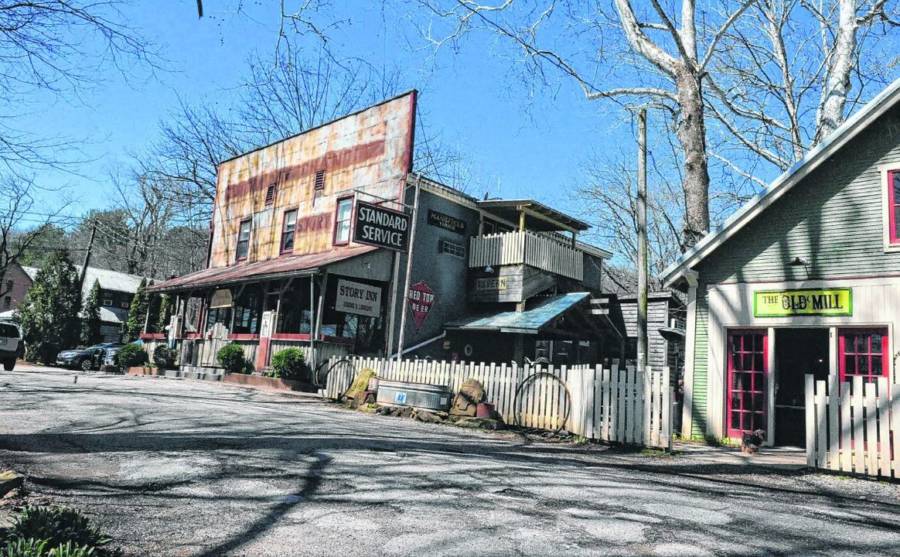 The Brown County Democrat
The Brown County Democrat
The Brown County Democrat
The Brown County Democrat
If you've always wanted a town to call your own, here's some good news: the quaint village of Story, Indiana in Van Buren Township is up for grabs. Be warned, however, that a check for $3.8 million won't just get you the village but the three inhabitants still dwelling there.
Story, Indiana is on the National Register of Historic Places which means potential buys will need a plan that doesn't involve changing the town in ways that contradict the rules on the National Register. For instance, the landmark Story Inn and Restaurant must stay intact and the business itself is not for sale.
The village, founded in 1851, features immense 19th-century charm and is located just an hour south of Indianapolis. Story is not a place where there is any amount of hustling or bustling, as any of its three residents will tell you. In fact, its main purpose is being a place where people go to unplug and unwind.
"This acquisition will be the right one only for the right person," says the current owner of 20 years, Rick Hofstetter. "I am very proud of what we've accomplished here, but Story the town is unfinished business," he continued.
"This town is a lot bigger than I am," Hofstetter added. "It needs to be wrapped in a protective cocoon and preserved for generations of people."
Story, Indiana: A Storied History
Dr. George P. Story founded the town in 1851 after receiving 173 acres in a land patent from the 13th U.S. president, Millard Fillmore. Doc called his new town Storyville, and it was a vibrant place with several businesses, a church, and a schoolhouse until the Great Depression.
The County lost half of its population during the 1930s. Farming almost completely stopped. Consequently, Storyville's residents abandoned their homes in search of more prosperous work. Some sold their farmland to the government for a state park. The general store did remain somewhat prosperous into the 1950s as it was one of only a few in the county with a large and varied stock of items. But that didn't last long and the soul of Story faded out as the last people left.
That is until 1978 when a couple, named Benjamin and Cyndi Schultz, purchased what was left of the village for just $65,000. Life then began to creep back into Story.
The two slowly began renovations of the dilapidated buildings; fixing up the homes as part of their new venture — the Story Inn. In the back of the old general store, they built a kitchen. The front area was now dining room for visitors.
In time, Story made a name for itself as a tourist attraction for people who appreciated its peacefulness and old-fashioned aesthetic.
20th Century Changes
By 1999, Benjamin and Cyndi were wrapping up their time as caretakers of the town and its buildings.
"When we sold Story we had a 100-seat restaurant and 18 overnight rooms, all on 23 acres," Benjamin recalled. It was time for a changing of the guard to accompany the upcoming new millennium.
This is where Rick Hofstetter stepped in, along with the co-owner Frank Mueller. According to Hofstetter, they "bought the town to save it from becoming a Yogi Bear Campground ... the foreclosing bank would have carved the town up into pieces without regard to its place in history or its unique architectural features," Hofstetter lamented to local newspaper the Brown County Democrat.
Continuing in the vein established by the previous owners, Hofstetter renovated more of the town, and successfully brought more community events in. These include being the hosts of the annual Indiana Wine Fair in May every year.
Hofstetter, along with the two new co-owners of the Story Inn and restaurant, Jacob and Kate Ebel, make for the total of the town's current population. Well, and the four dogs that also live there.
"It's not every day someone gets to buy a town. I've had that experience. Now I want to live long enough to sell a town", says Hofstetter.
Not Where The Story Ends
There are more chapters in this Story if a new buyer has enough creativity.
Officially, the listing boasts, "17.4 acres, dominated by the General Store (Restaurant & Tavern), an old Grain Mill, Saw Mill, several Barns, Homes, Gardens & Orchards, fenced House Pastures and Run-ins, Outbuildings, multiple Guest Accommodations ... surrounded by Classified, State and National Forest."
The possibilities are only limited by one's imagination.
"I truly believe this is the most beautiful spot in the state. We are sitting at it, right here right now, surrounded by Brown County State Park on one side and the Hoosier National Forest on the other," Hofstetter posited.
It's all there for the taking.
---
Next, read about the crazy town of Zzyzx — and its even crazier owner. Then find out about the town of Monowi that has a population of one.