These little-known Titanic facts are sure to surprise you--and give you the chills.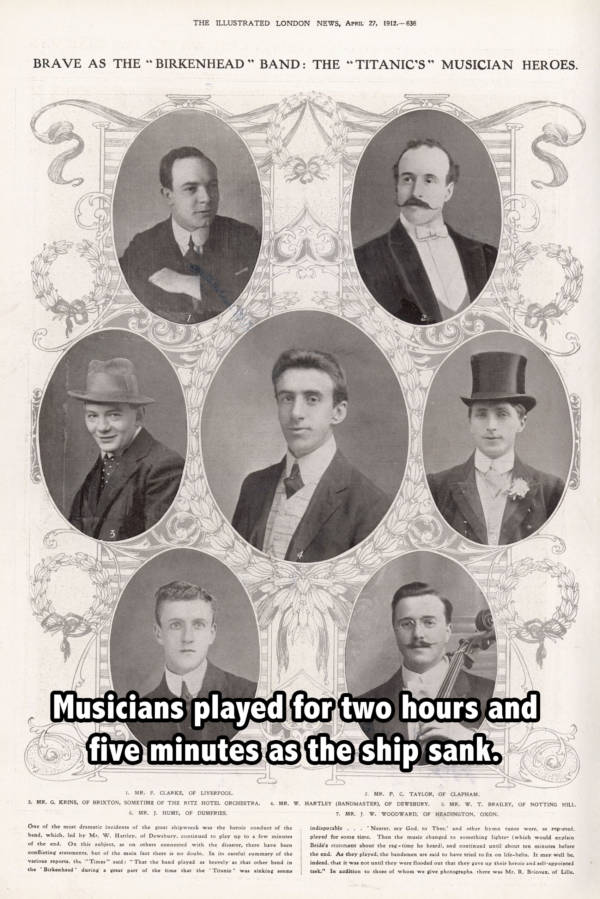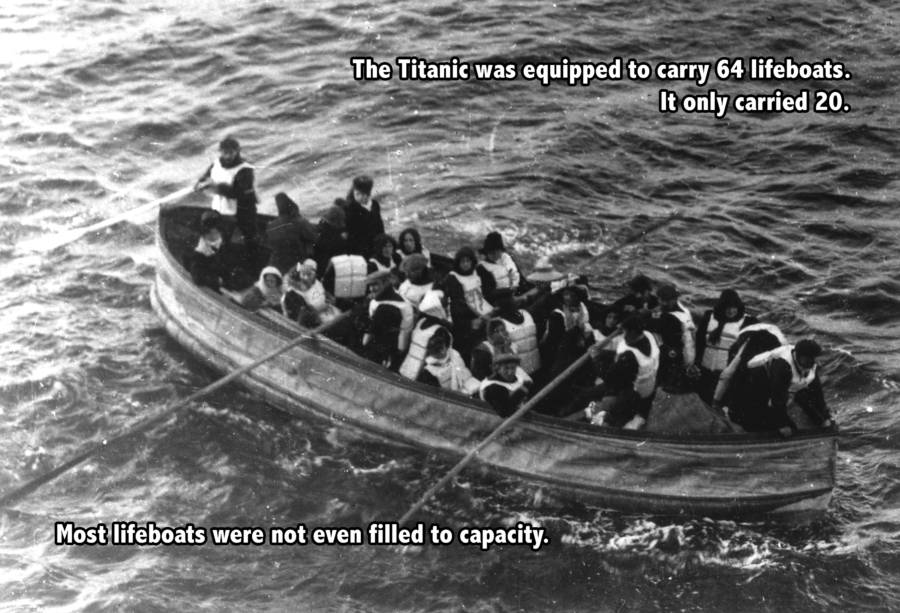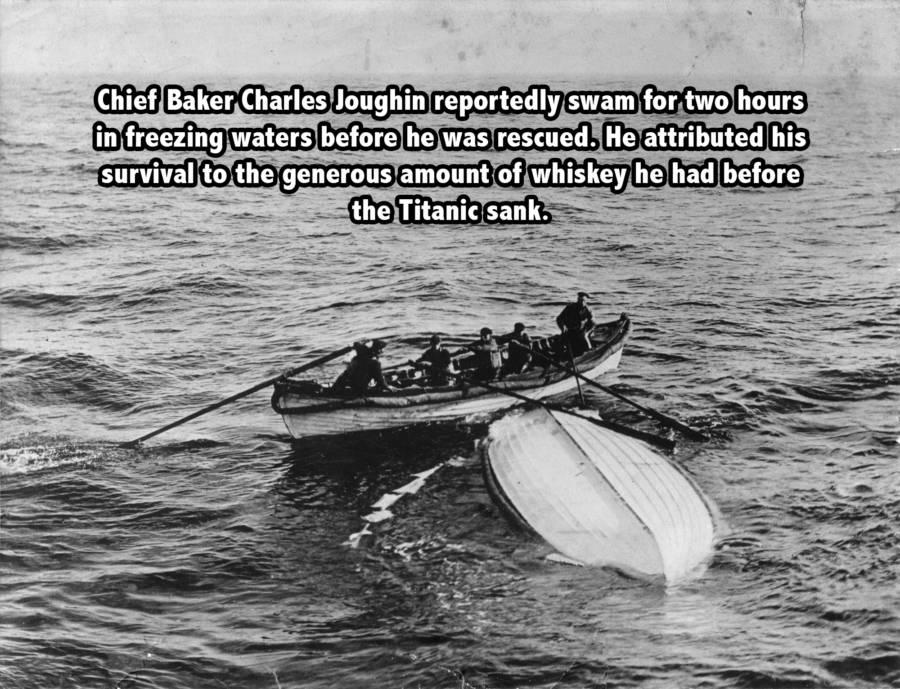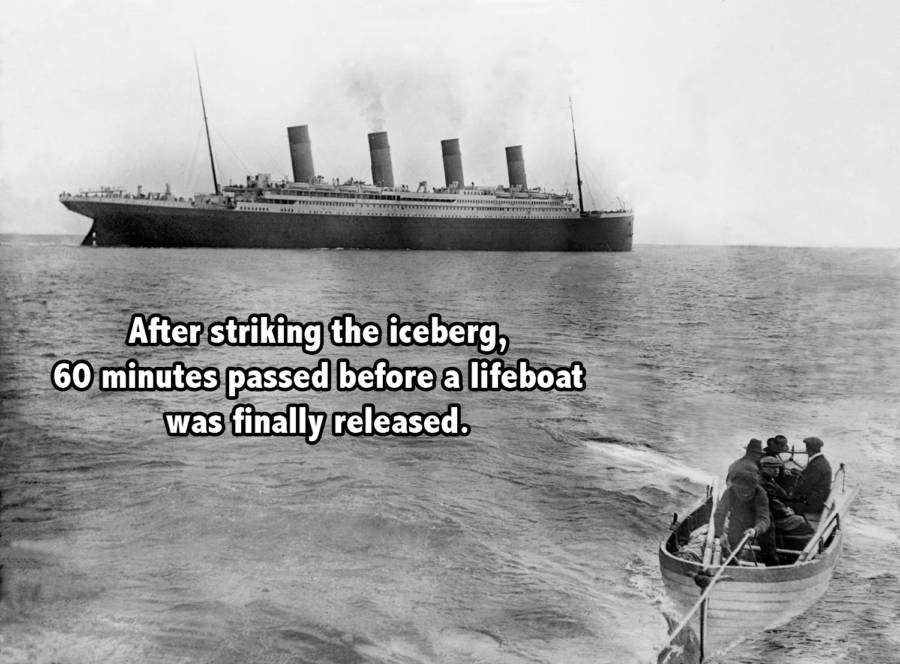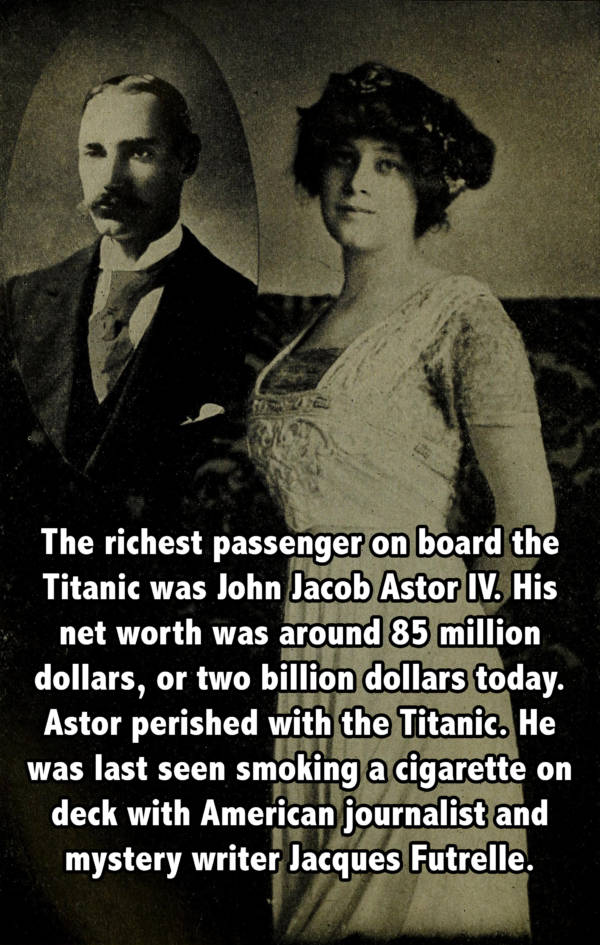 Karl Beutel/Wikimedia Commons
Universal Images Group/Getty Images
Willy Stöwer/Wikimedia Commons
The Evening Star/Wikimedia Commons
Stephan Rehorek/Wikimedia Commons
F.G.O. Stuart/Wikimedia Commons
When the Titanic first hit the iceberg, large chunks of ice went flying to the forward deck as carefree passengers tossed the ice around in a spontaneous game of ice football. They were, for the moment, oblivious to the impending disaster.
Five days earlier, on April 10, 1912, the Titanic had left the port of Southampton, England, headed for New York. On April 15, the behemoth struck the iceberg, split in two, and sank deep into the frigid waters of the North Atlantic.
The iceberg was actually spotted one minute before the collision, but First Officer Murdoch waited 30 seconds to give orders. If it weren't for this fatal delay, the Titanic might have avoided the iceberg altogether.
The basic story of the Titanic is a familiar one, but from that game of ice football to the reason a nearby ship didn't come to the rescue to the very reason the Titanic sank (it isn't exactly what you think), these little-known Titanic facts are sure to surprise you--and give you the chills.
---
After learning this interesting facts about the RMS Titanic, see James Cameron's video explanation of how the Titanic sank and take a look at some stunningly beautiful icebergs (that have never sunk a ship) from around the world. Then, go beyond the Titanic to discover five sunken ships with even more fascinating stories.