What happened on this day in history: Bonnie and Clyde are killed, a tsunami strikes Hawaii, and more from May 23rd.
1701: Captain Kidd Is Executed
Captain William Kidd is executed by hanging in London at age 56 after being found guilty of piracy and murder. Though Kidd had spent much of his career defending ships from pirates, he was later accused of becoming a pirate himself. At trial, Kidd was found guilty on all counts — but, to this day, some historians think his so-called crimes were overstated and that he deserves a pardon.
---
1901: Blanche Monnier Is Discovered In Her Family's Attic
Blanche Monnier is discovered in her family's attic in Poitiers, France. Known as a beauty, Monnier was sought after by several suiters in the late 1800s. After Monnier told her mother that she wanted to marry a lawyer of low social status, her mother locked her in the attic to prevent the relationship from blossoming. Monnier would spend 25 years in that attic, emaciated and forced to live in her own filth. An anonymous letter to the police revealed Monnier's confinement, and she was soon rescued.
---
1934: Bonnie And Clyde Are Killed
Bonnie Parker and Clyde Barrow die during a police ambush in Bienville Parish, Louisiana. The infamous criminal duo had captivated the nation with their exploits, which included robbing banks, small businesses, and gas stations. Police, determined to catch them, set up a trap along an abandoned road and opened fire once Barrow's stolen Ford V8 pulled to a stop. They reportedly shot the pair more than 50 times to ensure an end to their string of headline-grabbing escapades.
---
1960: A Tsunami Hits Hawaii
Generated by a 9.5 earthquake off the coast of Chile, a devastating tsunami strikes Hawaii. Though Hawaiians had ample warning, many ignored it and some even went to the coast to watch the wave roll in. The tsunami smashed into Hilo Bay at around 1 a.m., destroying the area and taking 61 lives.
---
1981: Peter Sutcliffe Is Convicted Of The "Yorkshire Ripper" Murders
Peter Sutcliffe is convicted of murdering 13 women, earning a life sentence for each victim. Known as the "Yorkshire Ripper," Sutcliffe terrorized England throughout his blood-soaked reign between 1975 and 1980. A man on a self-proclaimed mission from God to kill sex workers, Sutcliffe not only murdered 13 victims, but also attempted to kill seven others. Along the way, police narrowly missed catching him nearly a dozen times while his own wife Sonia reportedly knew nothing of his vicious deeds.
---
1998: Francys Arsentiev, The First Woman To Reach Mount Everest's Summit Without An Oxygen Mask, Dies
Francys Arsentiev becomes the first woman to reach Mount Everest's summit without an oxygen mask. Not long after achieving this feat, Arsentiev died while descending the mountain. The media would refer to her body as the "sleeping beauty" marker, largely in part of its waxy look. Years later, a fellow mountain climber and friend travelled to her body, providing her with a proper mountain burial and keeping her far away from where the cameras could easily find her.
---
2013: Gabriel Fernandez Is Murdered By His Parents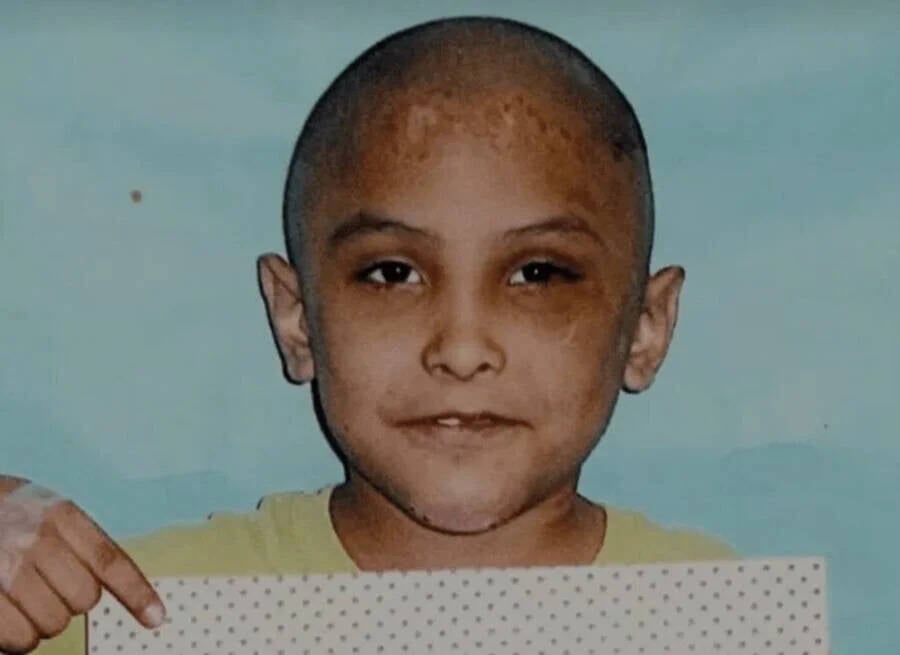 Gabriel Fernandez is murdered by his parents in Los Angeles, California. After teachers noticed a multitude of injuries on the eight-year-old, they made repeated calls to social services. Fernandez often arrived at school with bruises, wounds from a BB gun, and cuts. Unfortunately, help would not come in time to save Fernandez.
His mother, Pearl, along with her boyfriend, Isauro, brutally tortured the boy with a bat, coat hangers, and other items. Two days later, Fernandez died of his injuries in the hospital. His case is one of the worst child abuse cases in California history, and the outrage that followed social services' failure to protect him resulted in widespread calls for change.
---