American gun culture has mystified many for ages. And as you can see from these chilling photos, Charles Ommanney presents it in its purest form yet.
In 2013, British photographer Charles Ommanney went on a six-state tour of the United States in an attempt to shed light on American gun culture.
Commissioned by the German magazine Stern, Ommanney's photos present an eye-opening vision where gun ownership has become normalized and an integral facet of so many people's lives: fathers play with their children as a pistol hangs from their hips; assault rifles and handguns sprinkle the vanities of mothers; lily-white teens pose with their firearms as if showing off a corsage for a high school prom.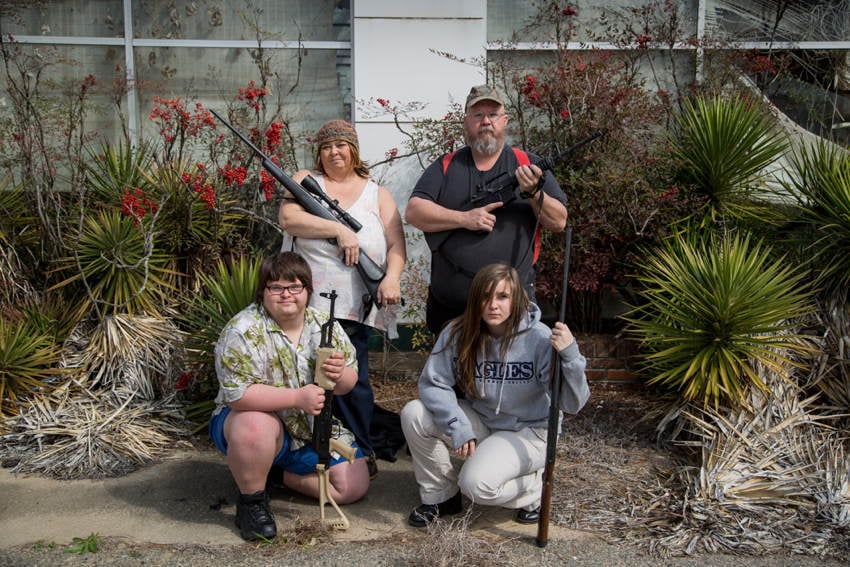 The Baker family poses with their other family members outside a dilapidated gas station in Ashburn, Georgia.
---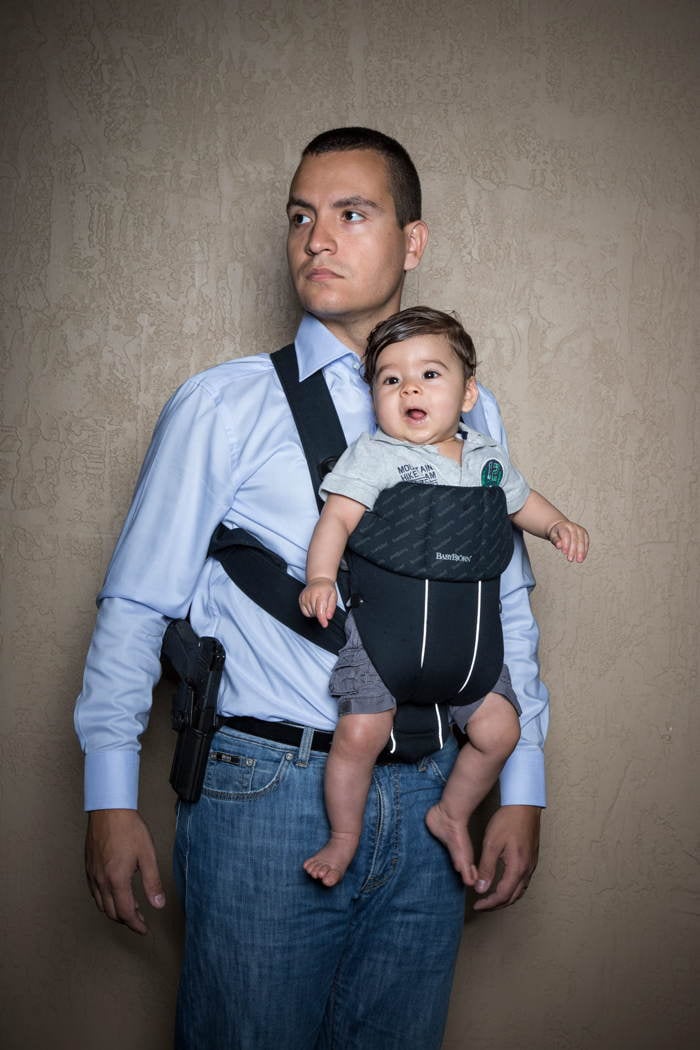 Strapped with a baby and a handgun, Miami realtor Loigrand De Angelis poses with his most prized "possessions".
---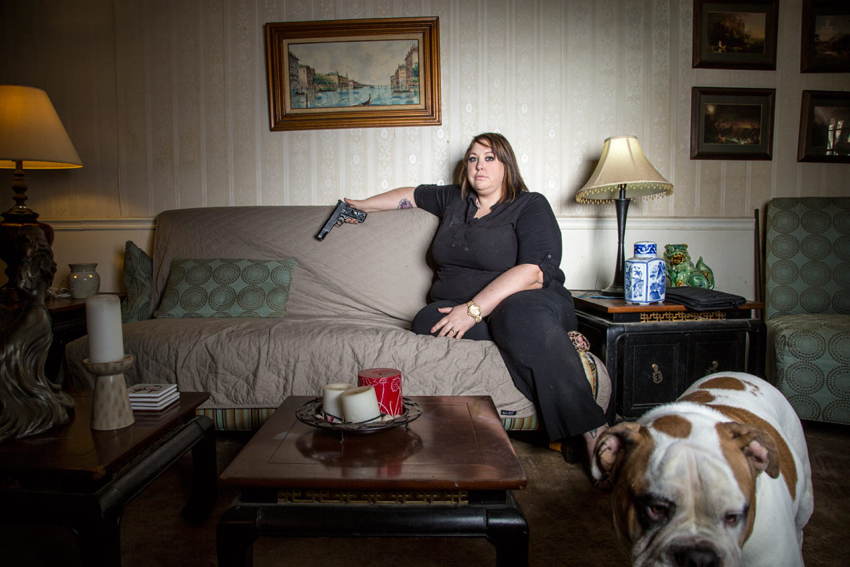 Lindsay Makowski and her bulldog in Silver Spring, Maryland. Makowski bought her firearms after a bad relationship.
---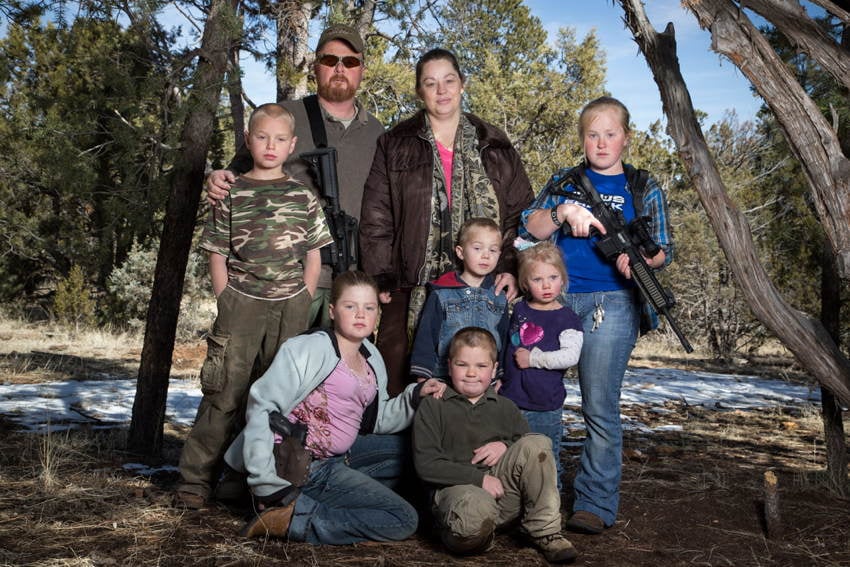 The Moffatt family poses with their weaponry in Overgaard, Arizona. If they look familiar to you, that's because they've been featured on National Geographic's "Doomsday Preppers".
---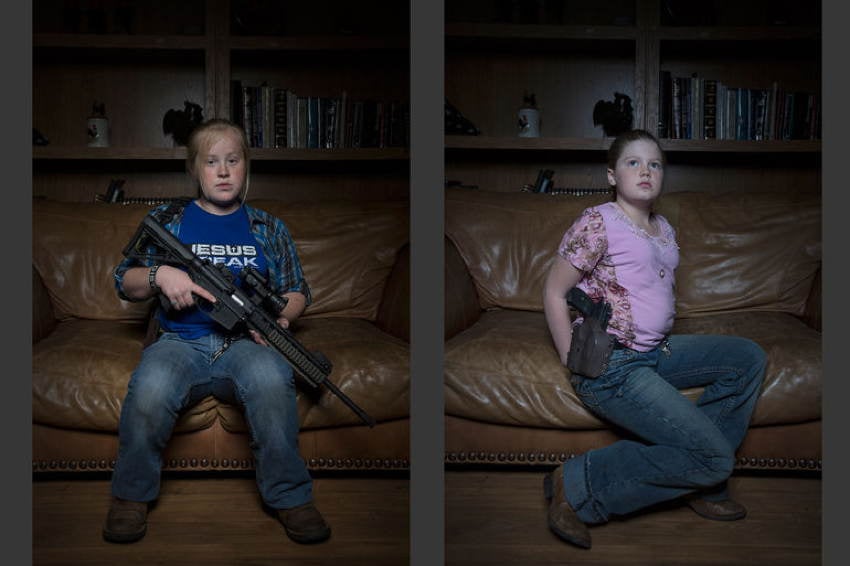 The Moffatt girls (13 and 12 years old) pose with their pistols and assault rifles.
---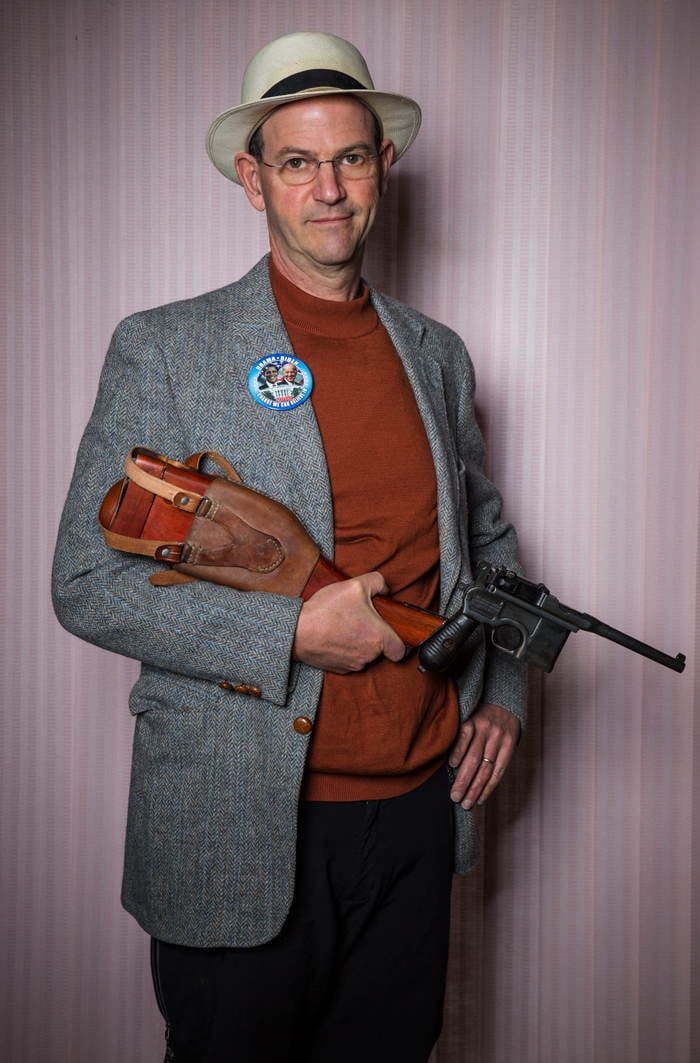 Representing the interesting niche of gun-owning Democrats, writer Dan Baum poses with his 19th century C96 Mauser.
---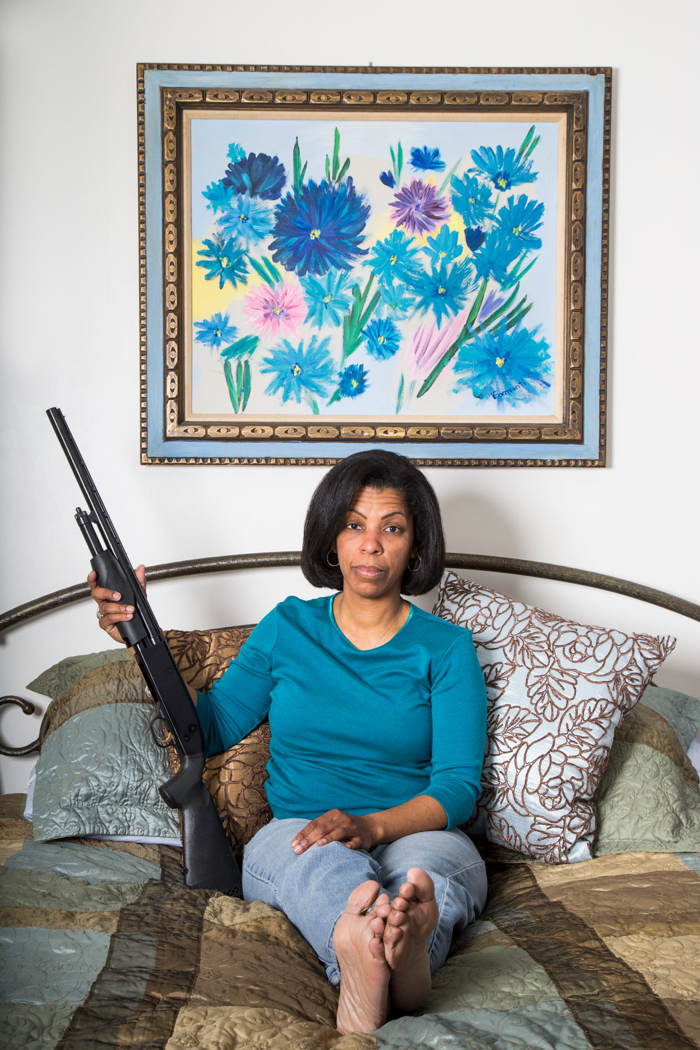 Millicent Hunter relaxing with her pump-action shotgun in Fairfax, Virginia.
---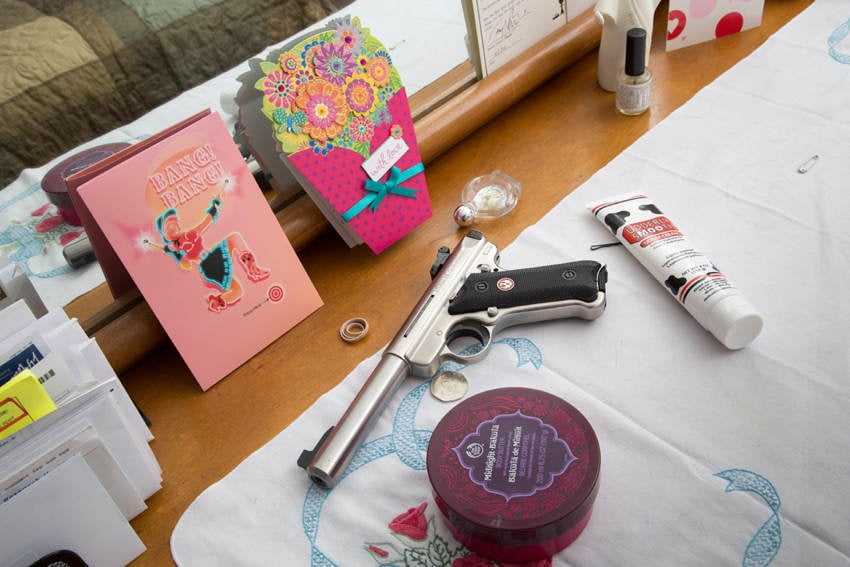 Lotion, perfume and guns drape Millicent Hunter's vanity in Fairfax, Virginia.
---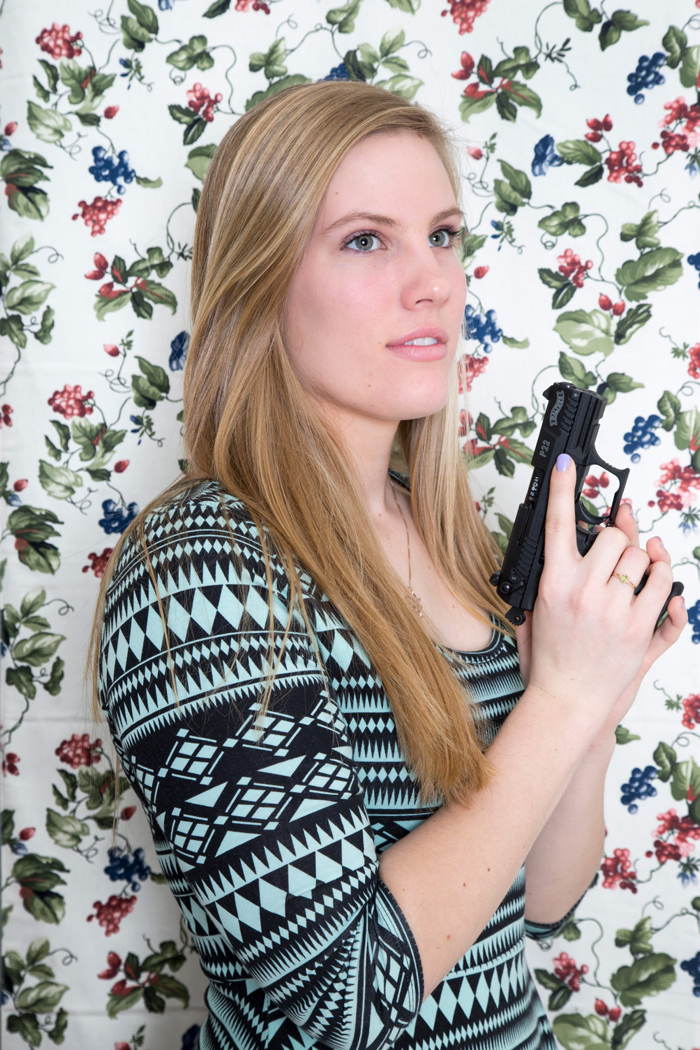 16 year old Elizabeth Lamont from Virginia poses with one of her handguns (she owns two).
---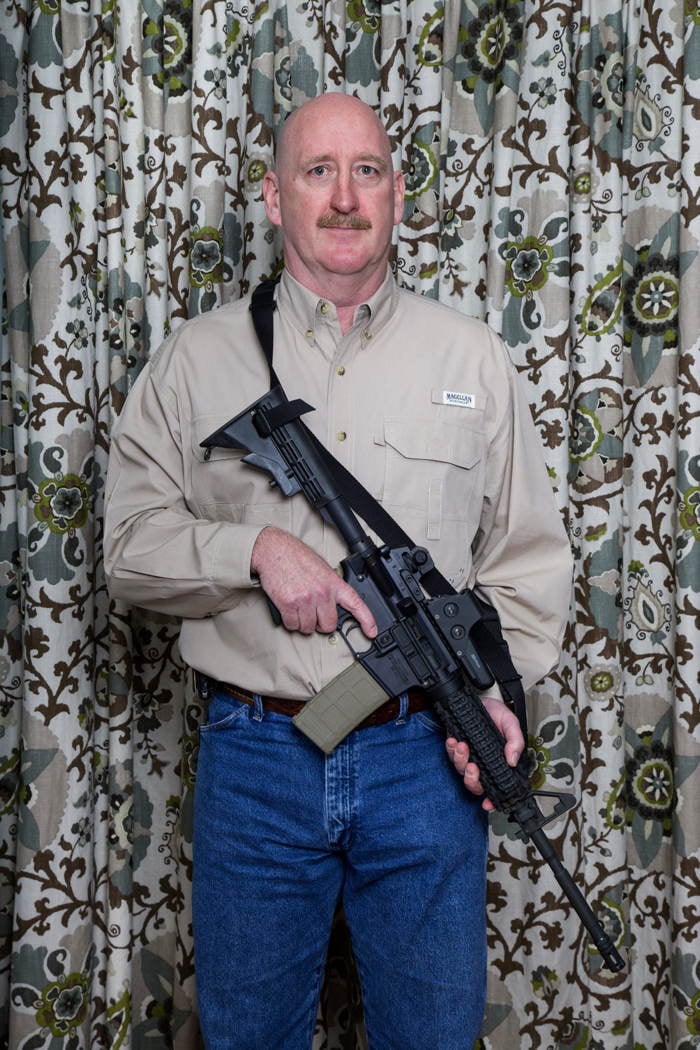 Dan Wilkins poses with his AR-15 at his home in Austin, Texas.
---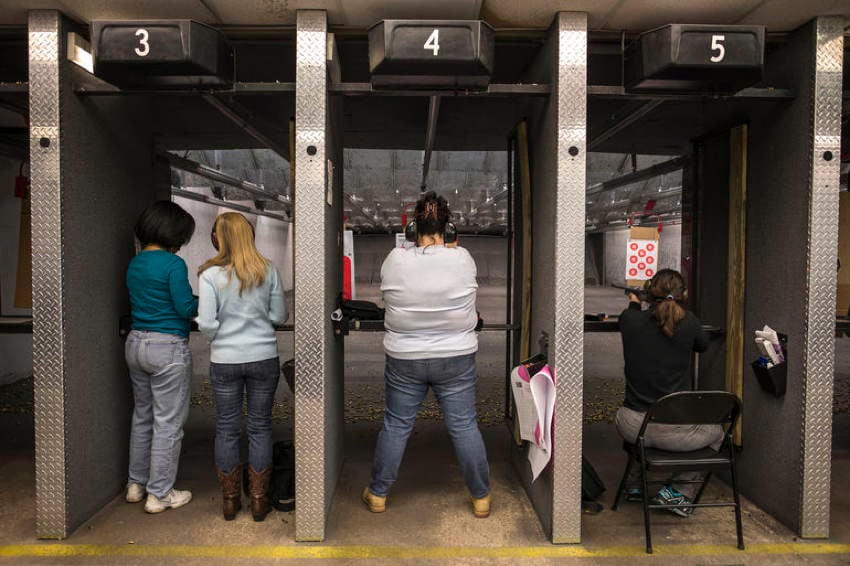 Millicent Hunter (left) and her friends spend time together at a shooting range in Fairfax, Virginia.
---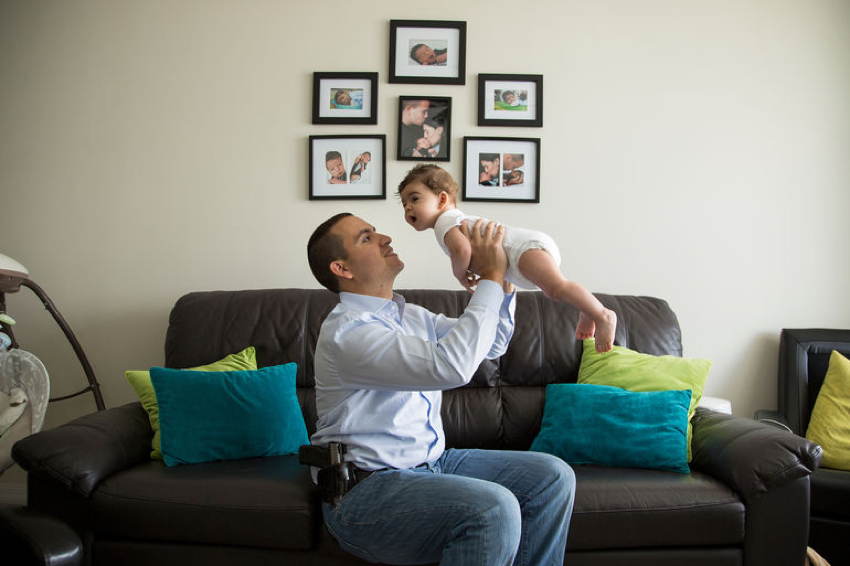 Never far from his baby or his gun, Loigrand De Angelis plays with with his son in his Miami, Florida home.
---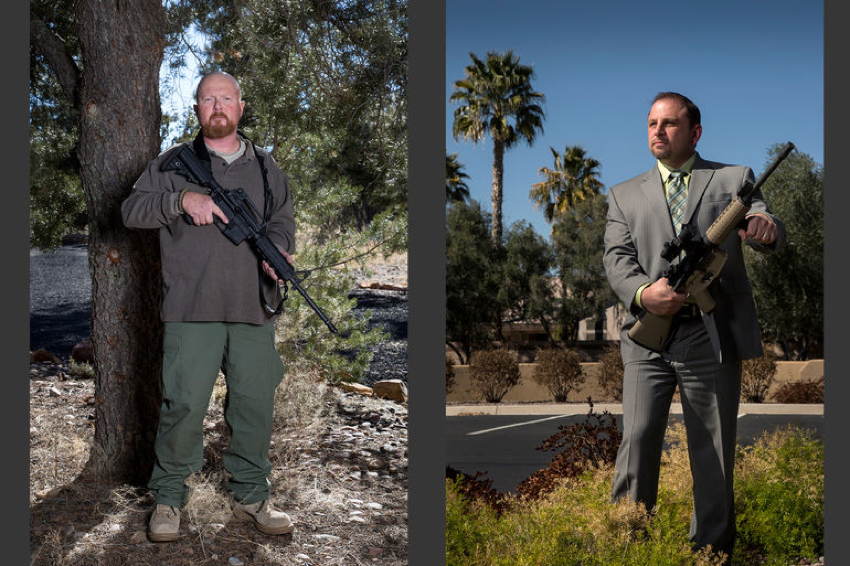 Brian Moffatt poses with his gun (left), and attorney Marc Victor holds tight to his assault rifle outside his office in Phoenix, Arizona.
---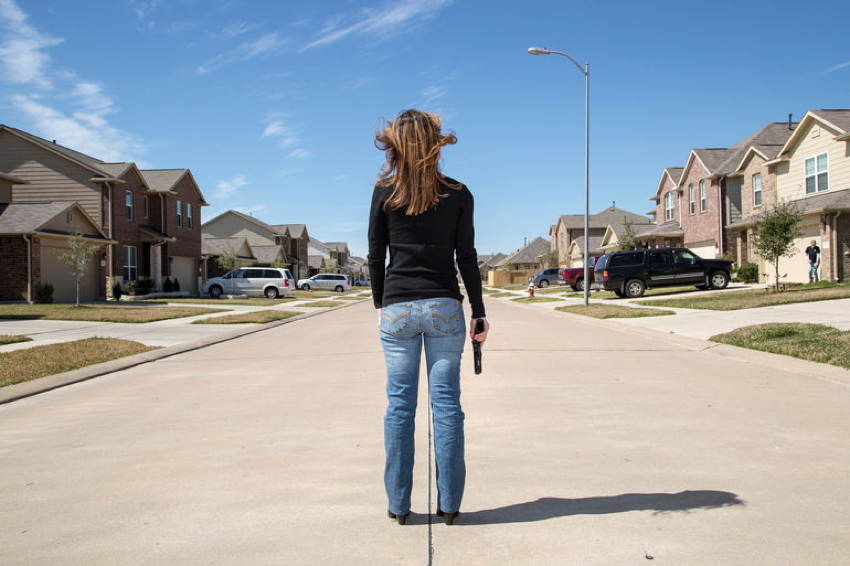 Ann Asenbauer in Katy, Texas. Asenbauer opted to purchase her gun after police took too long to respond to an incident.
---
The result is an unconventional narrative on American gun culture: in none of Ommanney's shots did he seek to caricature or overly critique his subjects in a typical NRA bashing.
Instead, Ommanney sought to simply present the intersection of fear, values and politics in its most distilled form: within the American home. Equal parts chilling and mystifying, more of Ommanney's political and documentary photography can be found on his website.