"It's a good example of the relationships our employees build with their customers, two- or four-legged!"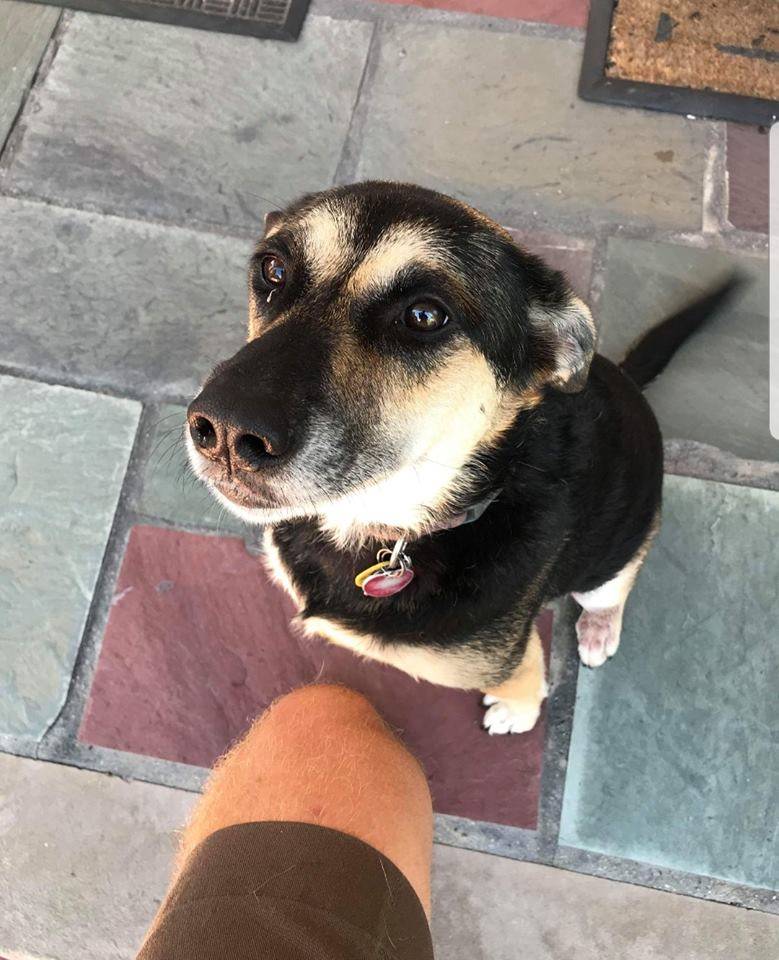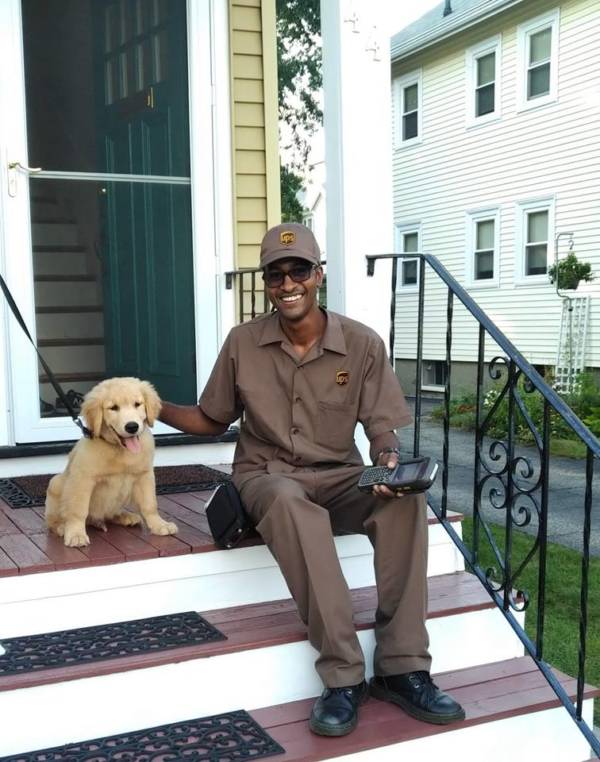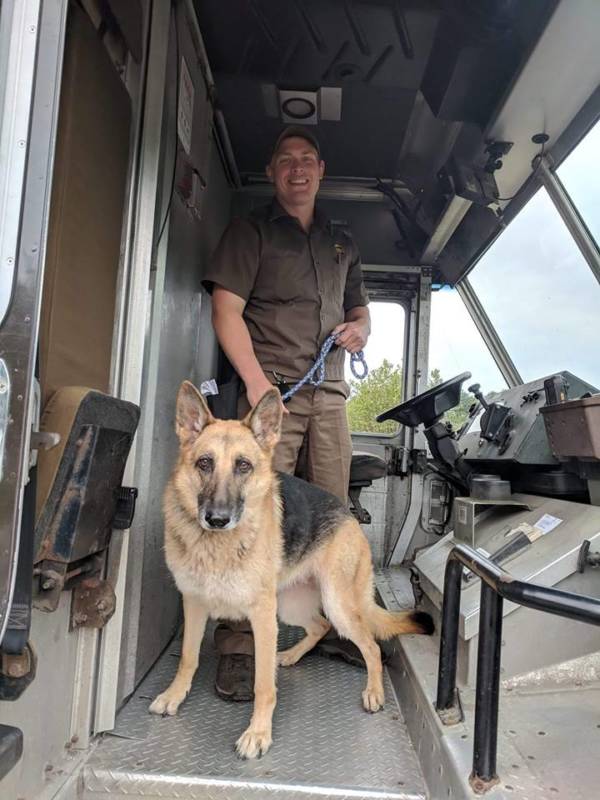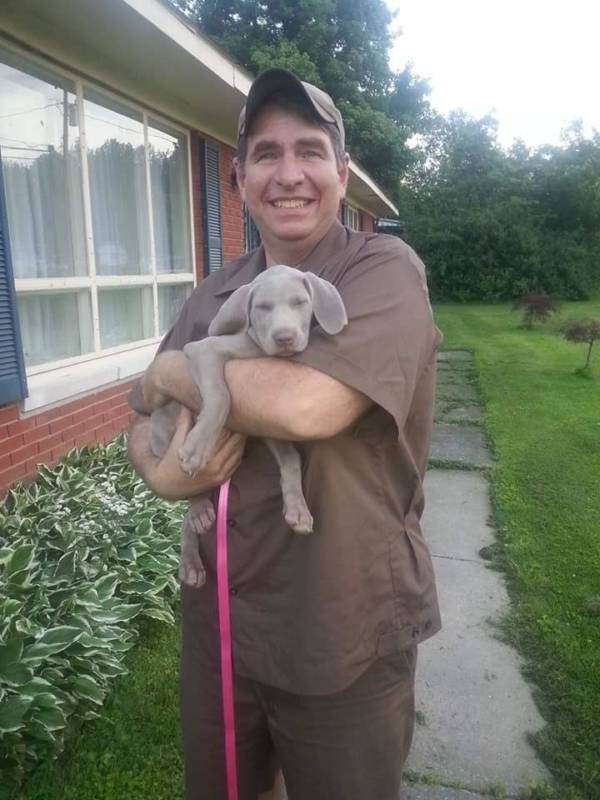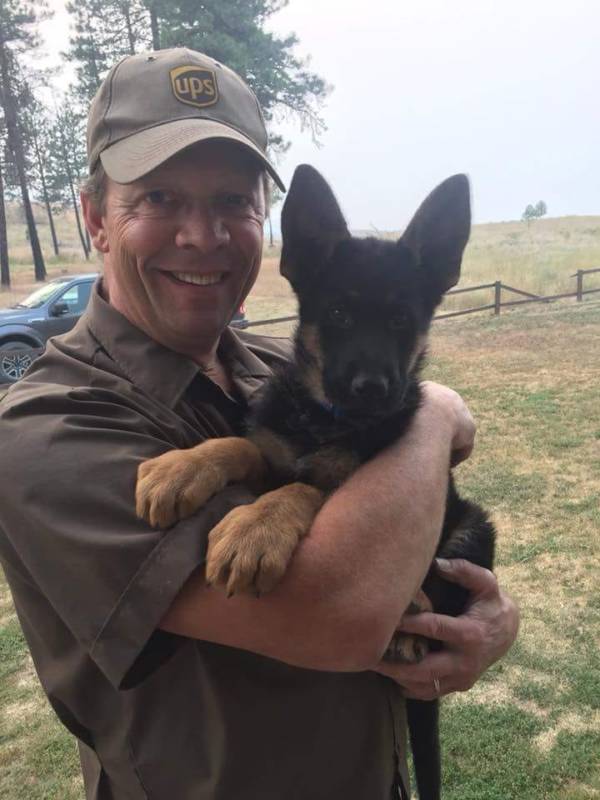 UPS Dogs/InstagramUPS Dogs/Instagram
While the typical relationship between a dog and their local mailman has been painted as a negative one, these UPS dogs have anything but that kind of relationship with their delivery men.
Indeed, the extremely active Facebook group, "UPS Dogs," shows the happy and loving relationships between UPS workers and the dogs they meet every day en route.
UPS Dogs is an online community in which UPS drivers can share pictures of their favorite pups and spread the puppy love. The Facebook page's founder, 41-year-old Sean McCarren, has worked for UPS for the past 17 years. His experiences with friendly pups led to the inception of the viral group:
"When you're running into dogs all the time, it creates a bond when you see them every day," he reported. "It's cool to meet some of the same dogs on the route because they know who you are and they are excited to see you."
Getting to know the dogs on his route is one of McCarren's favorite job perks as a UPS driver, and he knew other drivers felt the same way. Thus, McCarren thought it would be nice to share the bond that the dogs have with their UPS drivers with the rest of the world.
Getting the ball rolling wasn't the simplest task for McCarren, who said that it took him "a couple years" to "connect with drivers all around" to generate enough content for the group.
But now five years later, McCarren says that he manages a network of about 30 drivers who regularly post to the group.
The group was created on Aug. 21, 2013. It's since garnered over 1.2 million likes and over 1.3 million followers on Facebook. UPS Dogs also has an Instagram account, which has received over 218,000 followers since it's first post in October 2017.
"Dogs are really important to people's families, they are like their son or daughter, so you try to talk to them and treat them as such," McCarren said.
So how do the drivers become so close to their four-legged friends? With doggy treats, of course.
"What's funny is — ask any delivery driver and they will tell you — dogs just jump up into the vehicle, wanting a biscuit. Sometimes I'll go through a couple boxes of treats a week," says McCarren.
In the Facebook group's description, McCarren encourages drivers and pet-owners alike to take a snapshot of their dogs interacting with their usual UPS employee and submit it to the UPS Dogs page via email.
And although this group isn't officially owned or operated by UPS, the organization is very enthusiastic about the group and overwhelmingly approves of McCarren's efforts.
A UPS spokesperson reported to BuzzFeed that: "It's a good example of the relationships our employees build with their customers, two- or four-legged!"
These adorable snapshots that have been shared to the group since its inception are a testament to that close relationship UPS employees have with their furry friends.
---
After checking out these pictures of UPS dogs, take a look at these images of the brave dogs that survived Hurricane Harvey. Then learn about Ferdinand Cheval — the mailman who built a pebble castle.