As public libraries began popping up across America in the early 1900s, these posters encouraged people to take advantage of their new resources.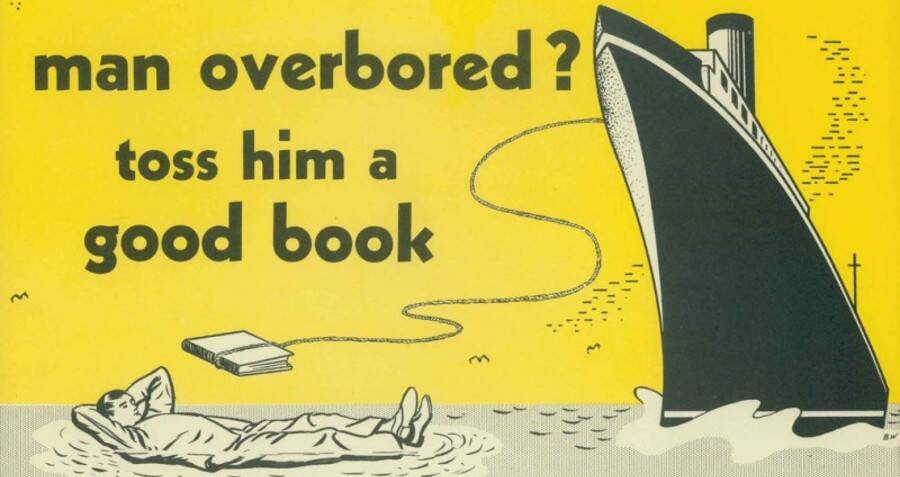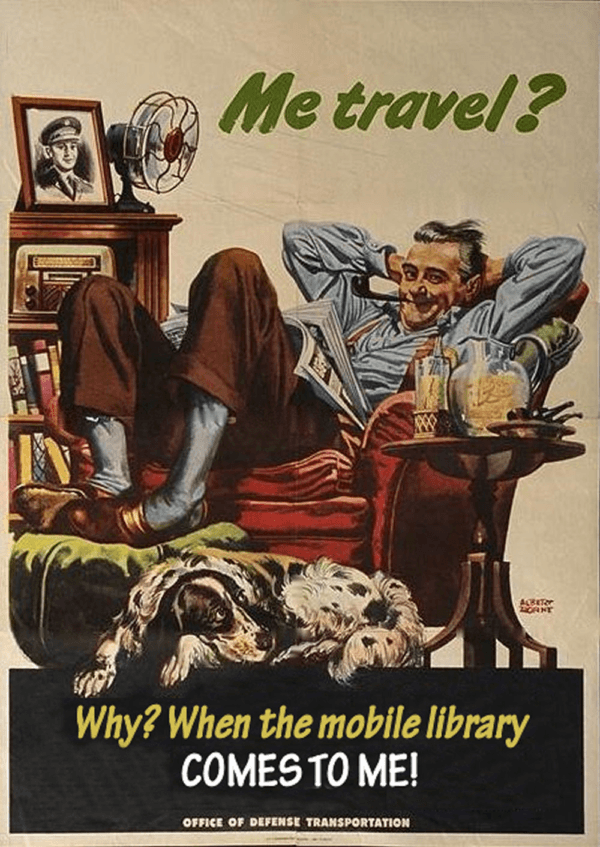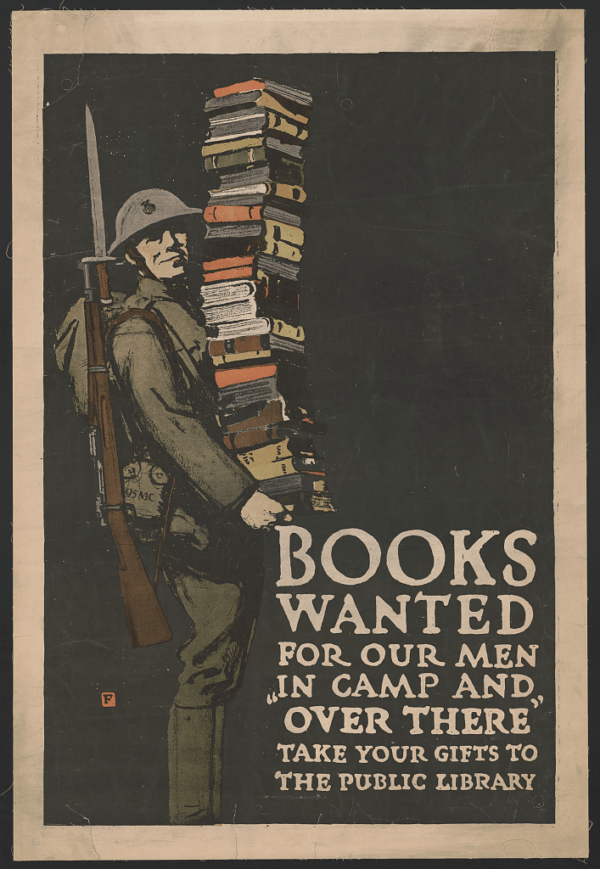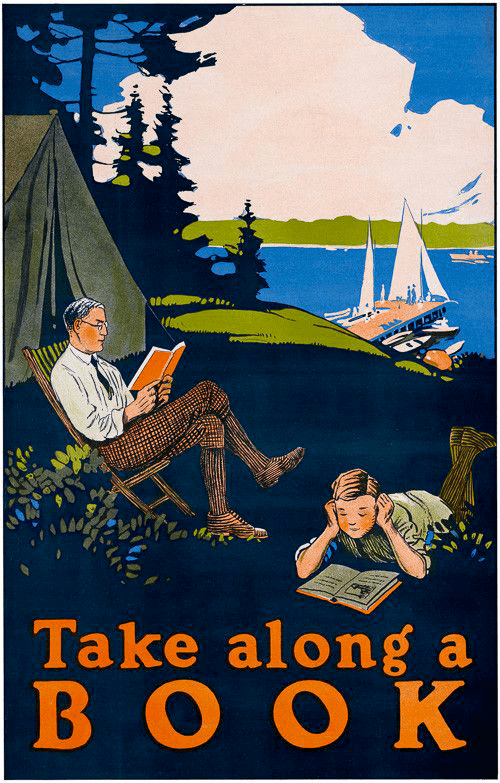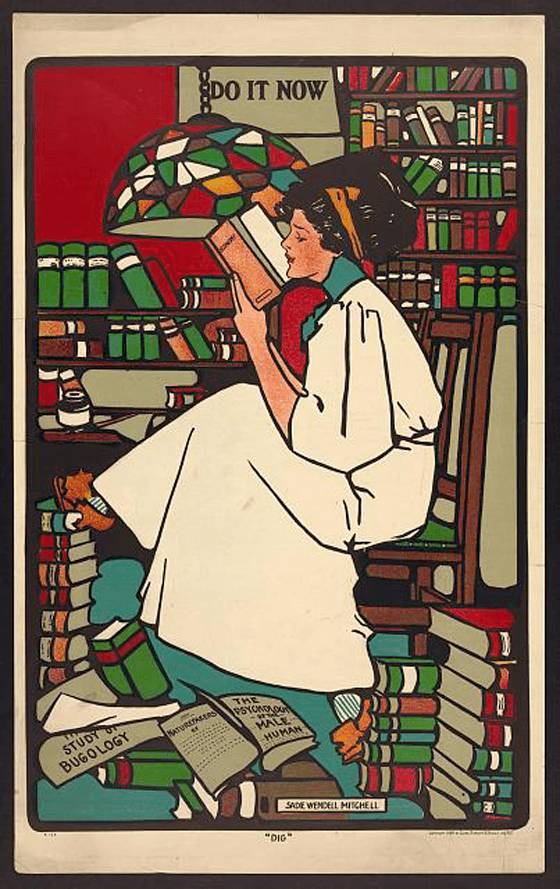 What happens when enthusiasm for literacy meets vintage design? These colorful and amazing posters — some with charmingly bad puns or baffling font choices.
But these posters also served an important purpose. In the early 1900s, public libraries were beginning to pop up in American cities, offering the public far greater access to books and information than ever before.
It's apparent that literacy needed a bump at this time. The oldest of these ads dates back to the turn of the 20th century, when 10 percent of the population was illiterate. As the first libraries opened, these posters advertised possibilities for a new kind of future.
Literacy In 1900s America
In the past, reading was almost always something reserved for the upper classes, and mostly for white men. For people of color, extra barriers prevented education. Before the Civil War, a tangled web of state laws forbade teaching slaves how to read, and in some states prohibited freed black people from learning or teaching.
The effects of these laws still lingered in 1900. Though just 10 percent of the general population could not read, that number rose to 44.5 percent among black people and other people of color.
For women, traditional gender roles stood in the way of literacy. The expectation that girls would grow up solely to be wives and mothers meant that often less energy went toward getting them interested in books.
This makes it somewhat surprising that one of the earliest vintage library ads, dated from 1909, features a woman reading. However, the book at her feet is titled The Psychology of the Male Human, which isn't exactly progressive.
Though the social attitudes found in some of these posters seem retrograde today, they show some progress. After all, these vintage library posters pushed people of all races, male and female, to reap the benefits of reading in a way that hadn't been encouraged in the past.
And with the Great Depression just around the corner, public libraries were poised to provide books and other resources to people suffering from poverty and hunger.
The Federal Art Project
Many of these vintage library ads came about several decades after the first libraries thanks to the WPA Federal Art Project. This major effort to provide government support for American artists came along during the Great Depression and ran from 1935 to 1943.
President Franklin Delano Roosevelt put $35 million towards the program, which employed more than 5,000 artists at its peak in 1936.
The Federal Art Project artists created 2,566 murals, over 100,000 easel paintings, and approximately 17,700 sculptures. Along with this, creators made almost 300,000 fine prints and around 22,000 plates for the Index of American Design.
The national director of the project, Holger Cahill, was a former museum curator as well as an American folk art expert. He was able to see the potential for cultural development in the WPA and undoubtedly appreciated that artists would be able to work for a paycheck.
As for the artists, many of them saw the program as a much-needed support and an opportunity to create art that reflected their hopes for a better future. Creating work that promoted reading was a natural extension of this desire to improve conditions for all.
Though the program came to an end in 1943, artists continued to make posters urging people to get into a good book into the 1950s and beyond. And now, with the rise of email, texting, and social media, our literacy skills are on display like never before.
Literacy rates among American adults are much higher now than they once were. But, as of 2019, one in five adults still has low English literacy skills. This translates to about 43 million people who struggle to read.
With millions still lacking the skills to paraphrase what they've read, compare and contrast written information, and make inferences about a text, perhaps now would not be a bad time for these vintage library posters to make a comeback.
---
Next, take a look at these 55 photos of your parents being cooler than you'll ever be. Then, see just what vintage Soviet propaganda posters were trying to sell you.