If you sip on Russian vodka at parties, you can thank Vladimir the Great. Legend has it that the primary reason that Vlad rejected Islam as the state religion was because Islam prohibited the consumption of all alcohol. To a point, that was a good decision on behalf of future Vlads: by 1860 vodka comprised nearly half of Russia's state revenue.
The "party" could only last for so long and as Russia entered World War I and the Bolsheviks came to power, soviet anti-alcoholism propaganda ran rampantly in efforts to curb and prohibit subsequent alcohol consumption: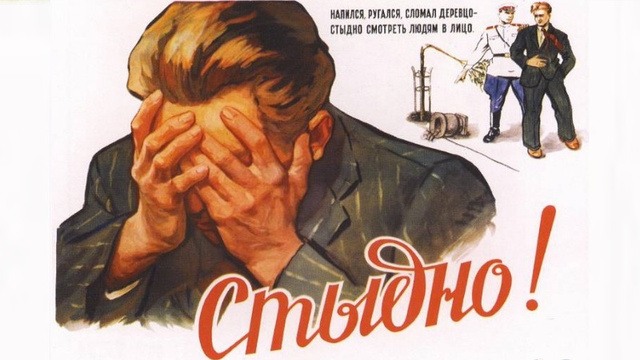 ---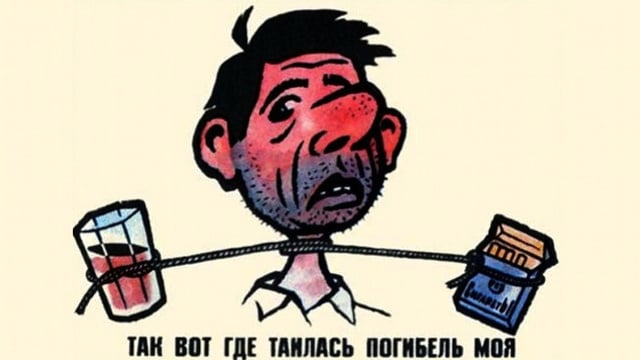 ---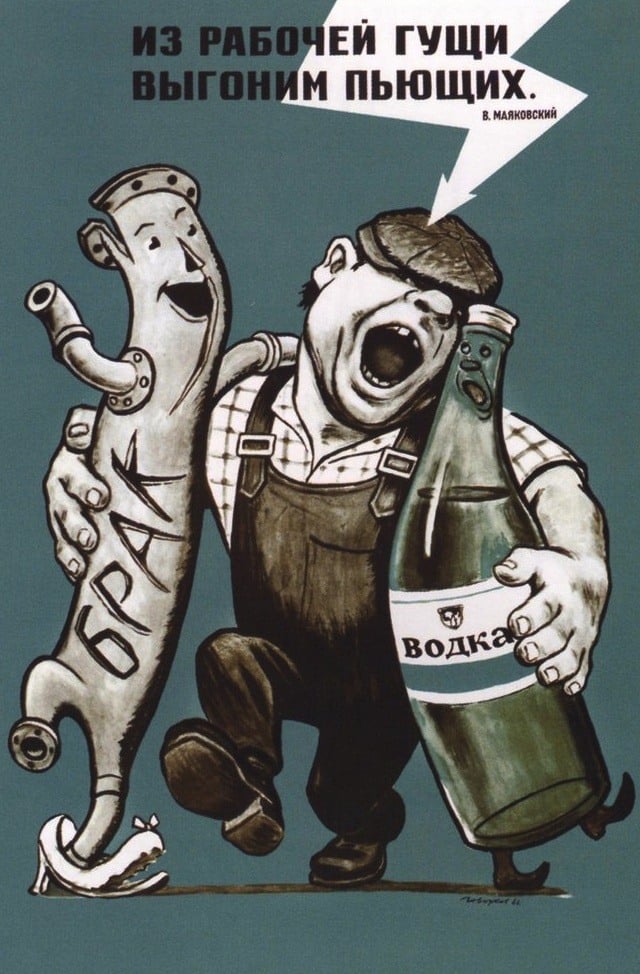 ---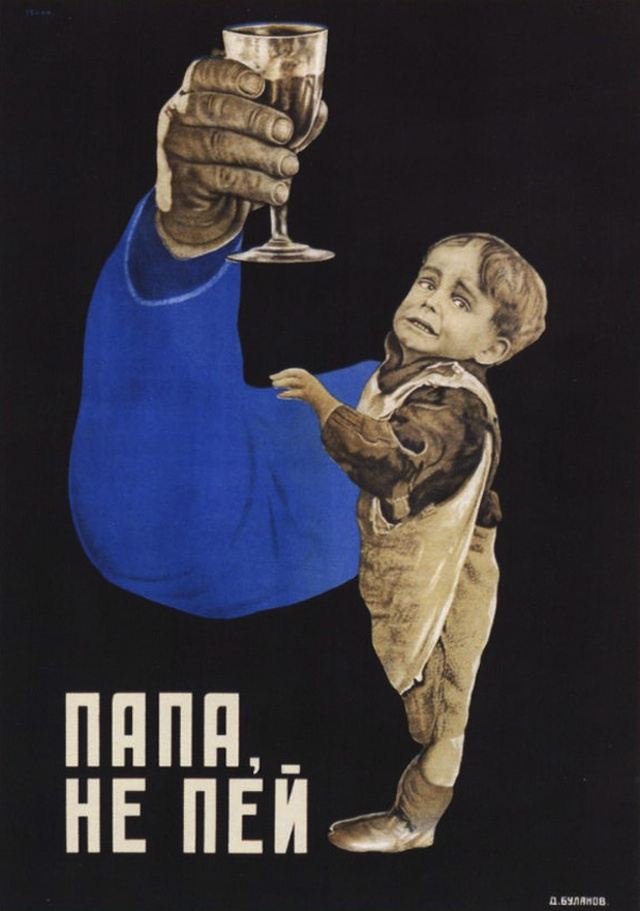 ---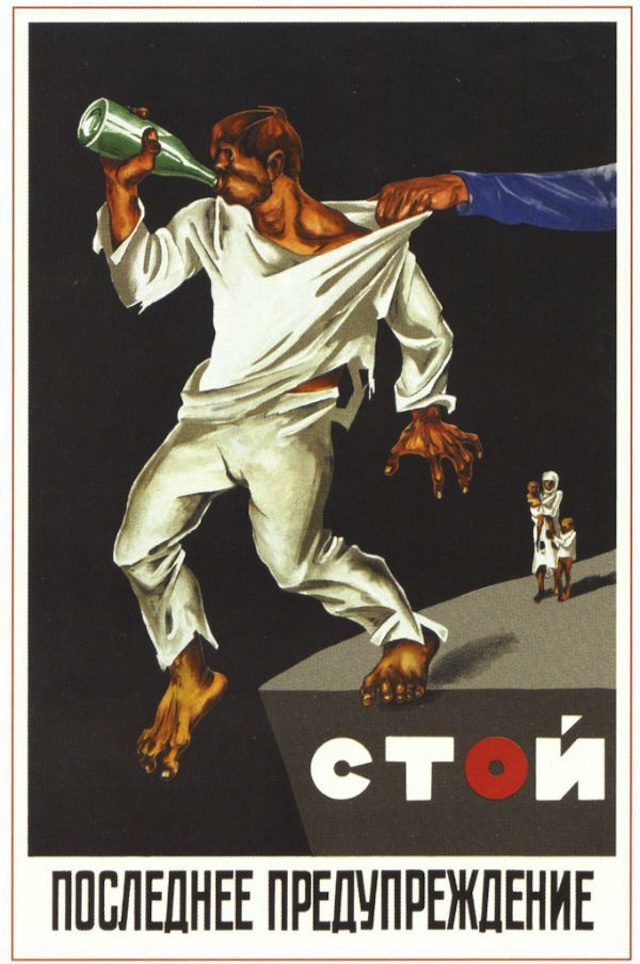 ---
---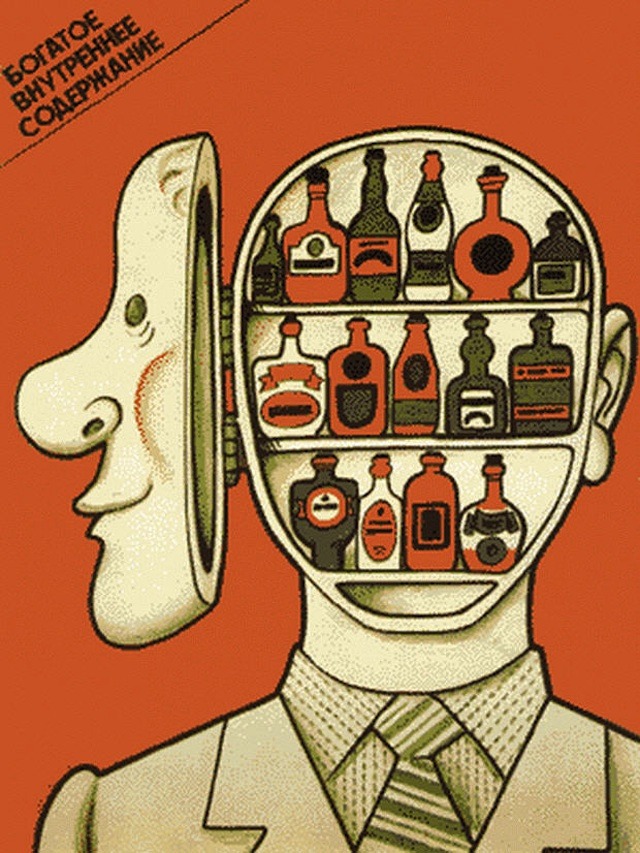 ---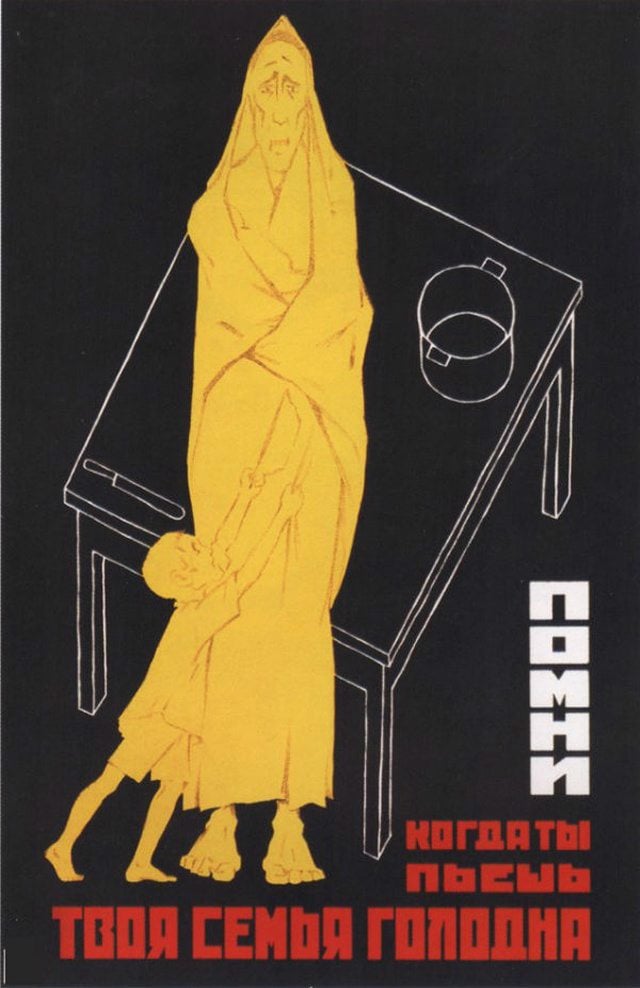 ---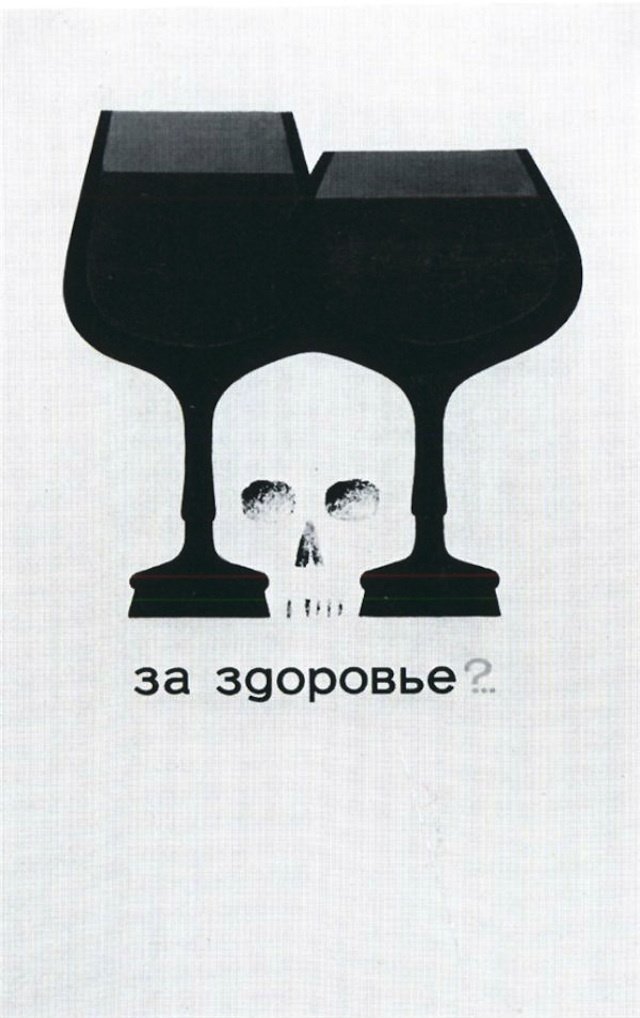 ---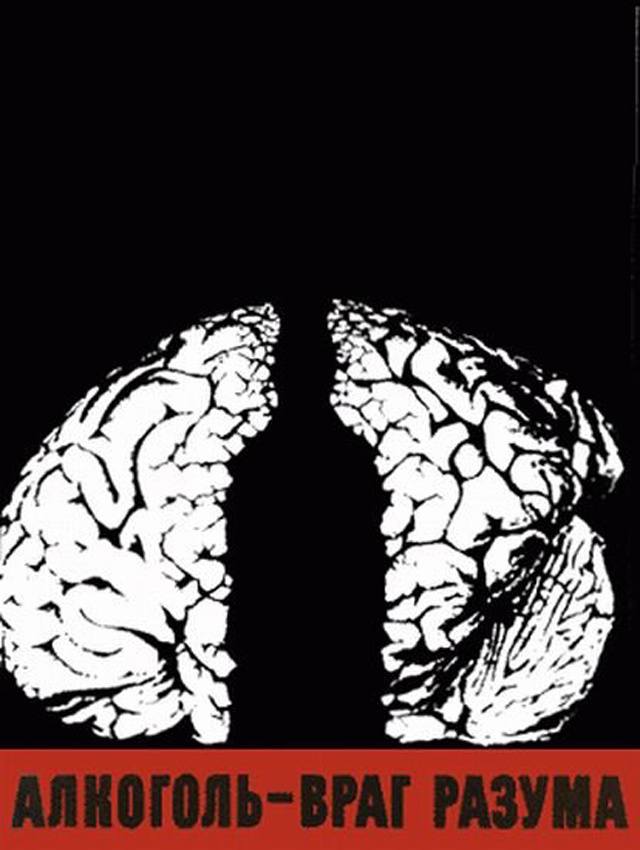 ---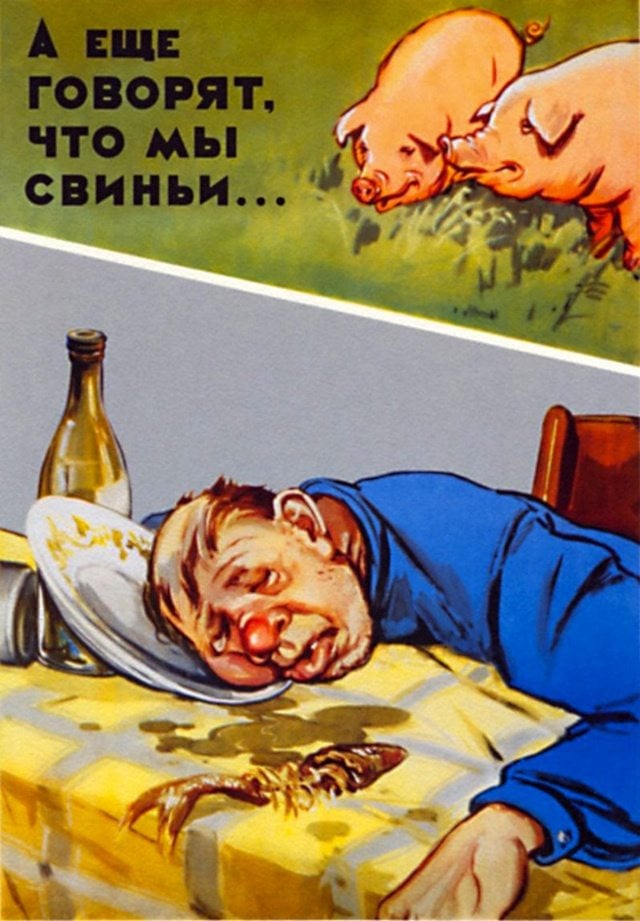 ---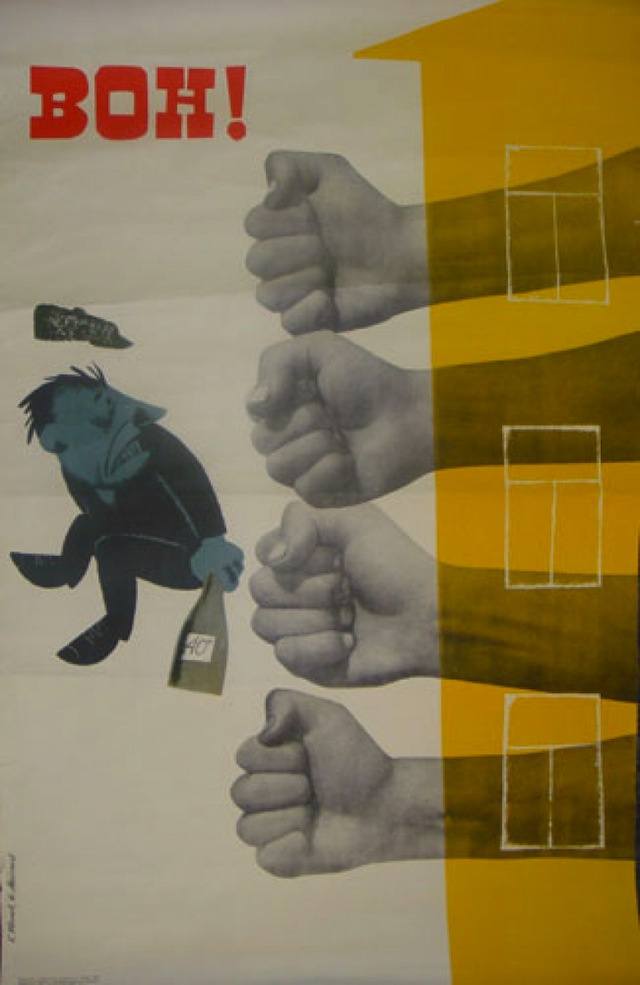 ---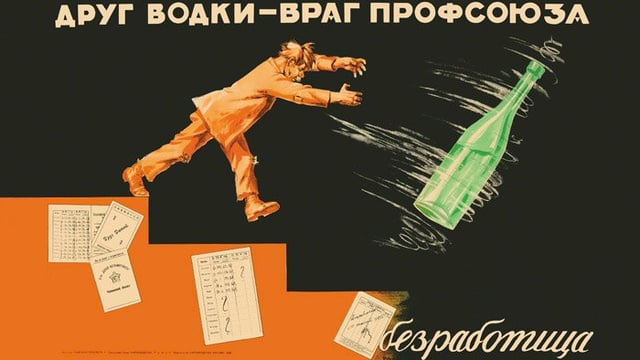 ---
Later on in the 20th century, Soviet Union President Mikhail Gorbachev would become known for his great reform efforts, one of which included yet another anti-alcohol campaign. While in some ways Gorbachev's partial-prohibition had a positive effect on alcoholism itself (life expectancy increased while crime rates fell), his story offered outcomes not unlike other preceding (and unsuccessful) prohibition efforts: it largely devastated the economy and led to the increased prevalence of dangerous black markets. Opting out of the Pyrrhic victory that prohibition tends to provide, in 2010 President Dmitri Medvedev decided to double the minimum price of a bottle of vodka in order to confront the problem more efficiently and effectively.
Thanks to io9 for these images.