Wat Rong Khun, known as the White Temple, was created with the intent of making 'paradise on Earth'. But for most, this doesn't include murals of Keanu Reeves.
The old adage "You can't judge a book by its cover" apparently also applies to a temple. Within Thailand's Wat Rong Khun — popularly known as the White Temple — you will encounter a somewhat non-traditional interior.
Where you may expect to find reverent Buddhist sculptures and quiet areas of worship, you'll see crazy murals that blend science fiction imagery, pop culture and the teachings of Buddha. The reasoning? As artist Chalermchai Kositpipat said, "I desire for it to be built like a paradise. It is paradise on Earth, humans can be exposed."
But for most, said paradise probably doesn't include Keanu Reeves. Or, for that matter, being surrounded by spaceships locked in a battle for your soul.
The temple's pure whiteness suggests it is fragile and delicate, but—adding to its contradictions—the temple has actually endured almost seventeen years of tourists and harsh natural elements.
Unfortunately, an earthquake damaged the White Temple in May of 2014 and was forced to close for repairs for an indefinite period of time. Tourists are still allowed to visit, but certain areas may be unavailable due to construction. Here are some of the highlights of Wat Rong Khun: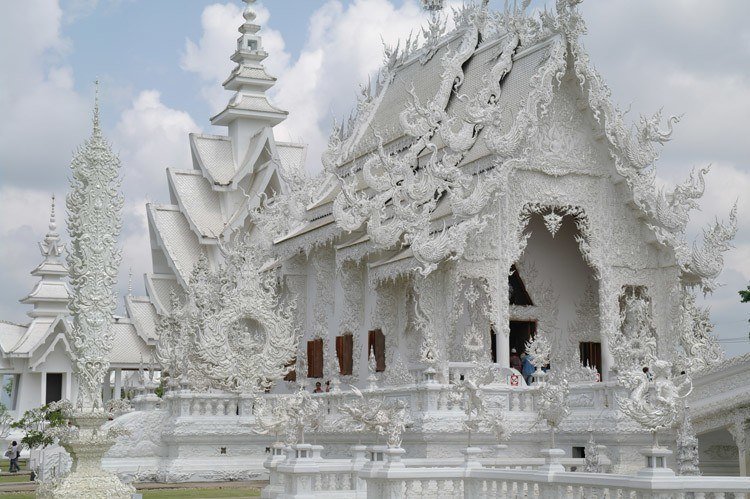 ---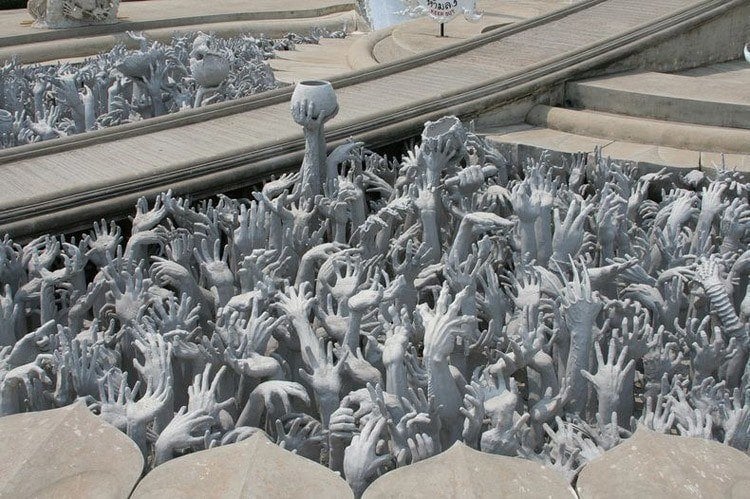 ---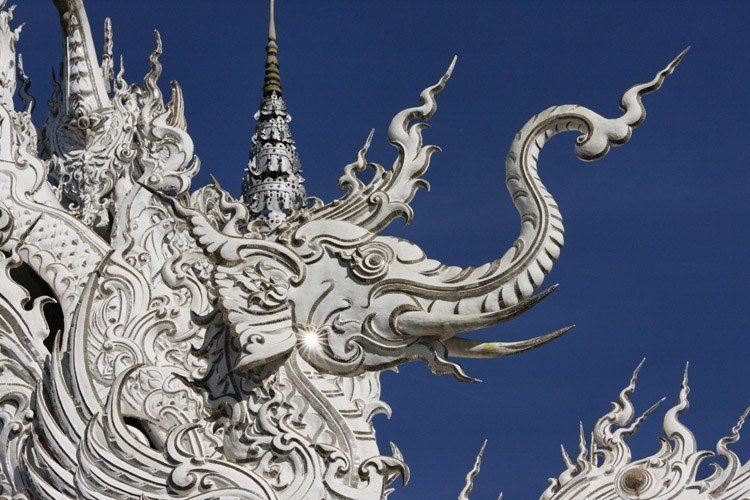 ---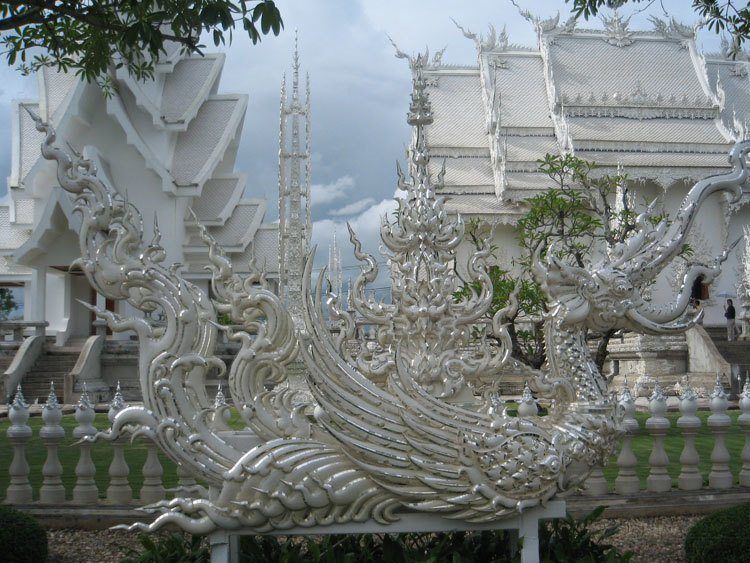 ---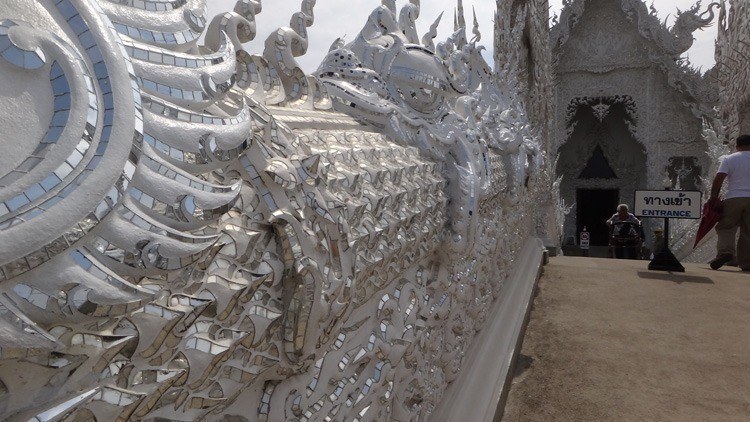 ---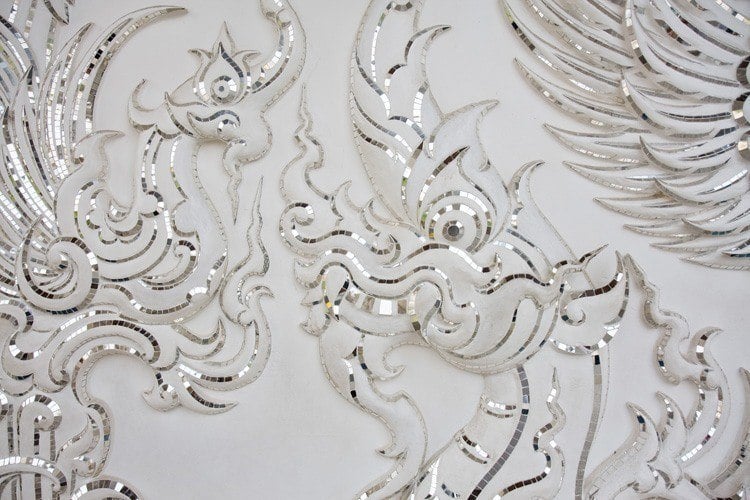 ---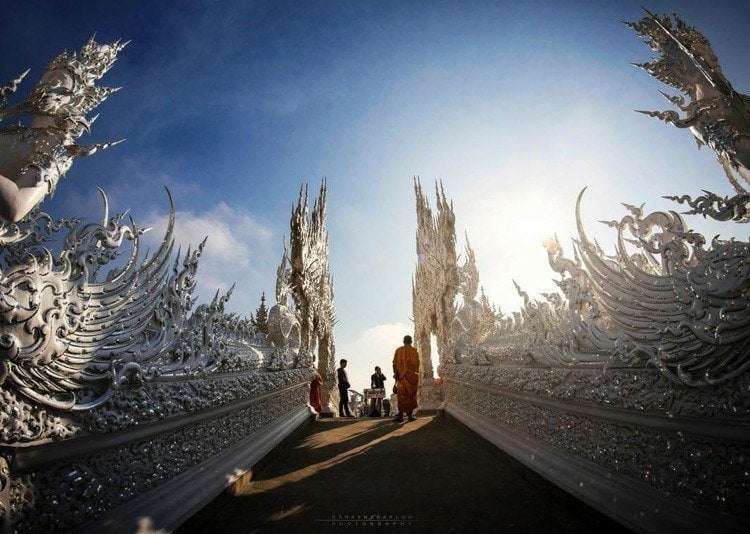 ---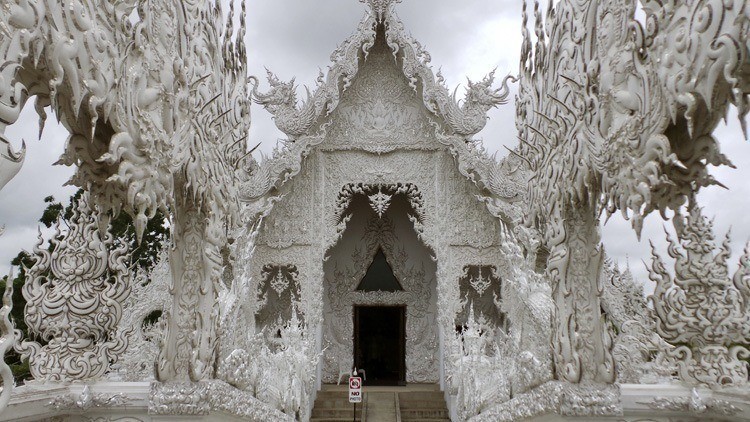 ---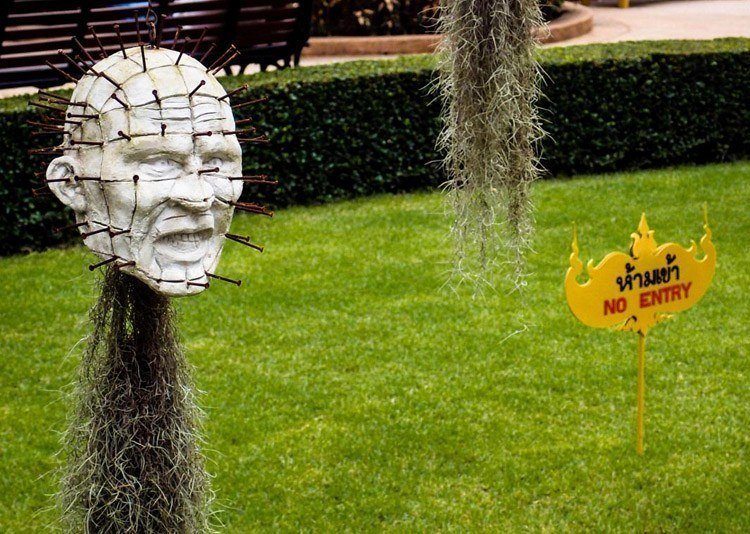 ---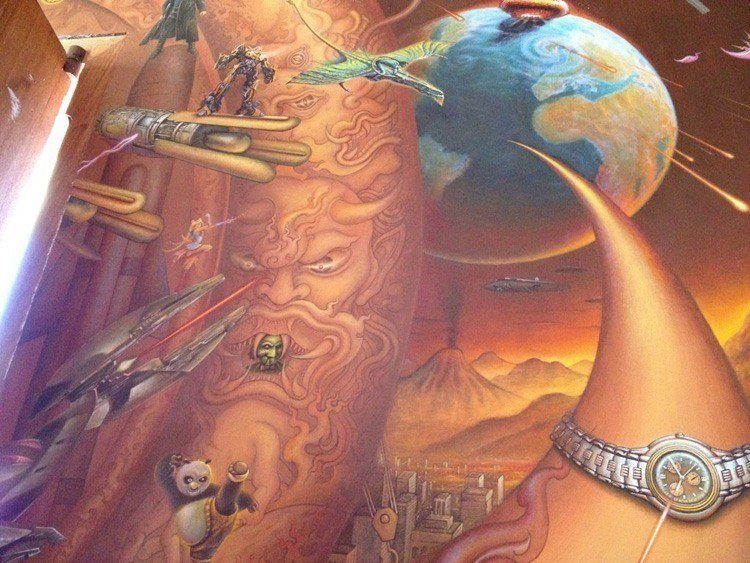 ---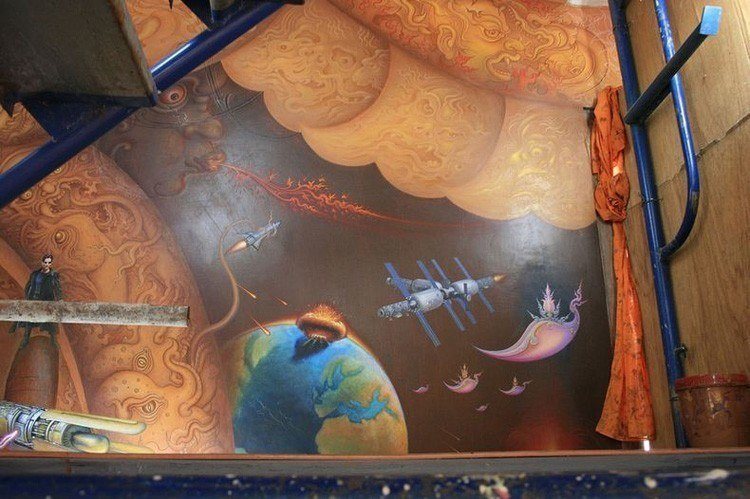 ---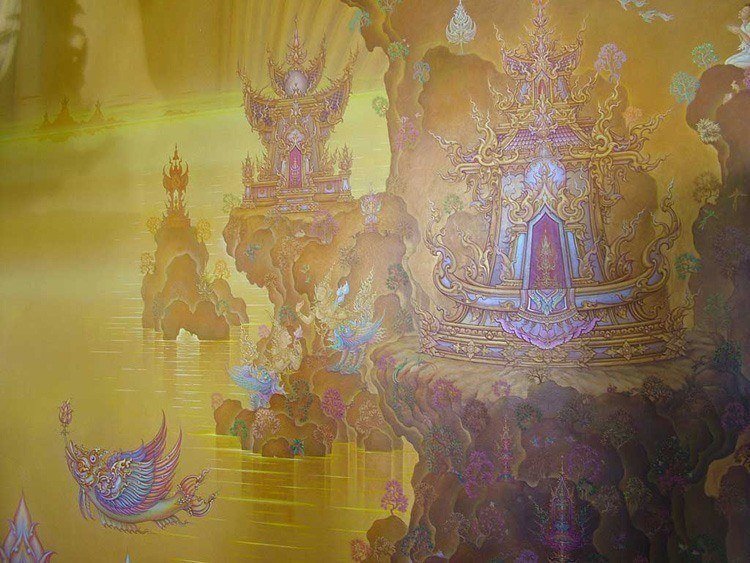 ---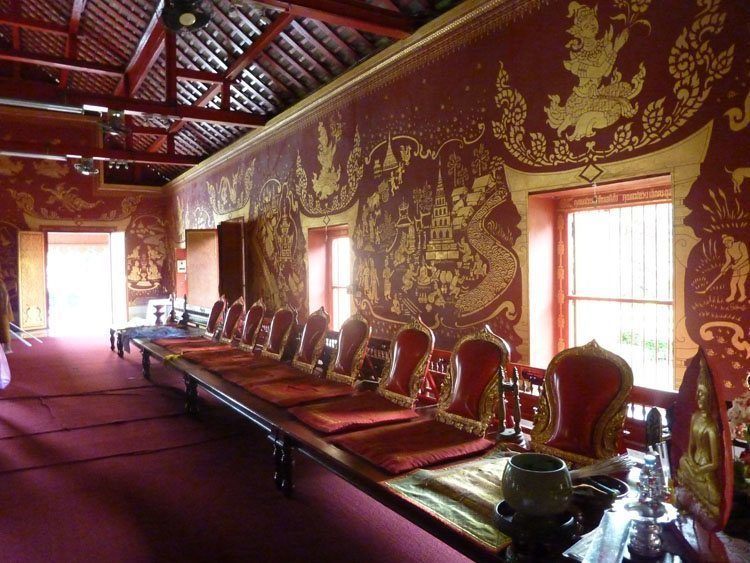 ---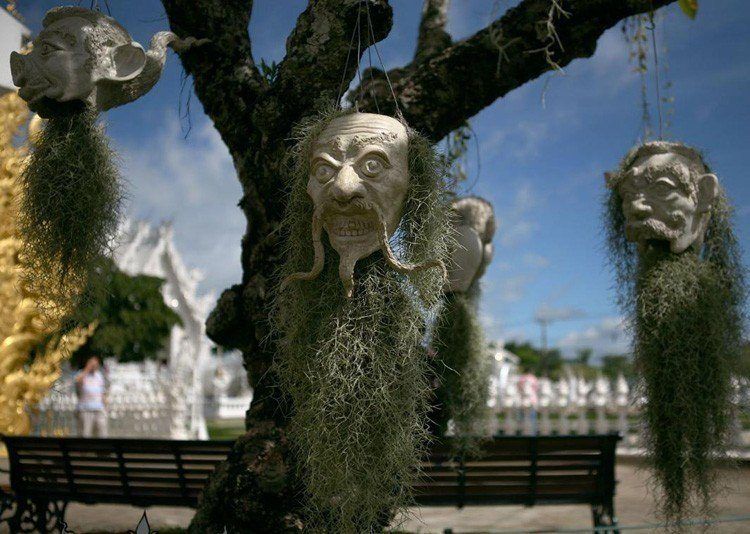 ---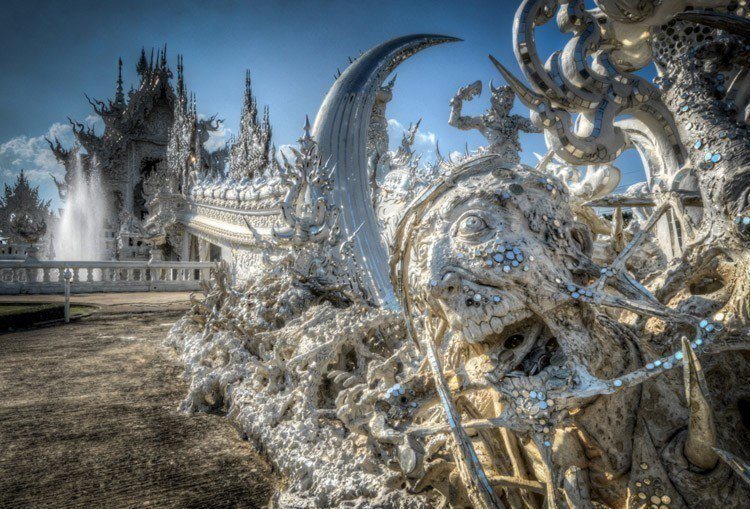 ---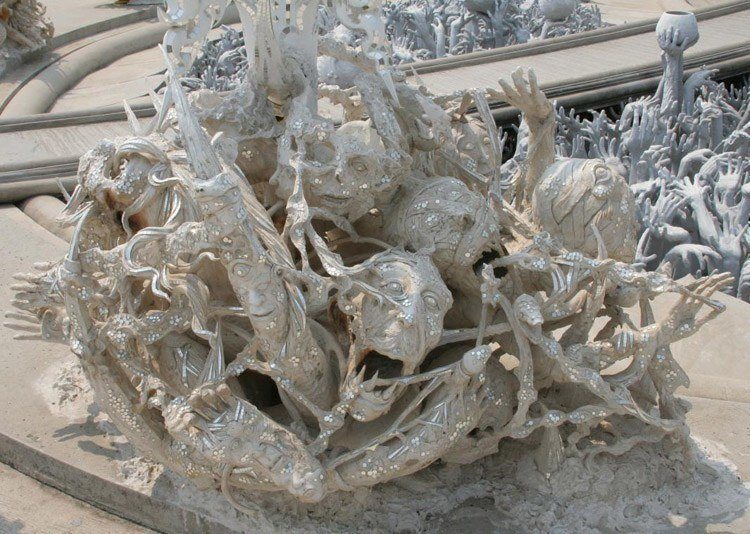 ---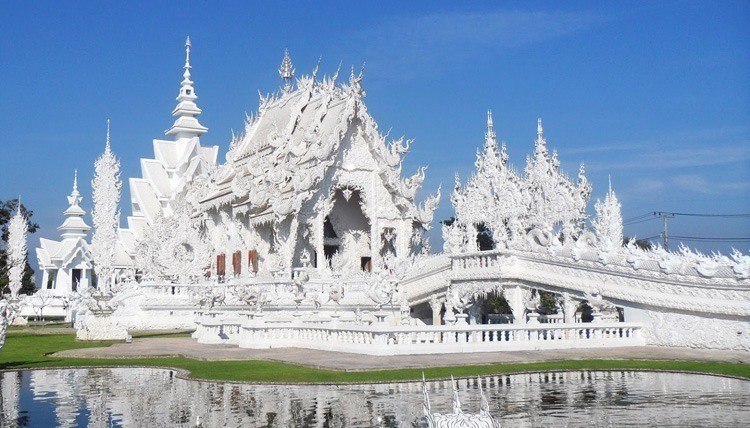 ---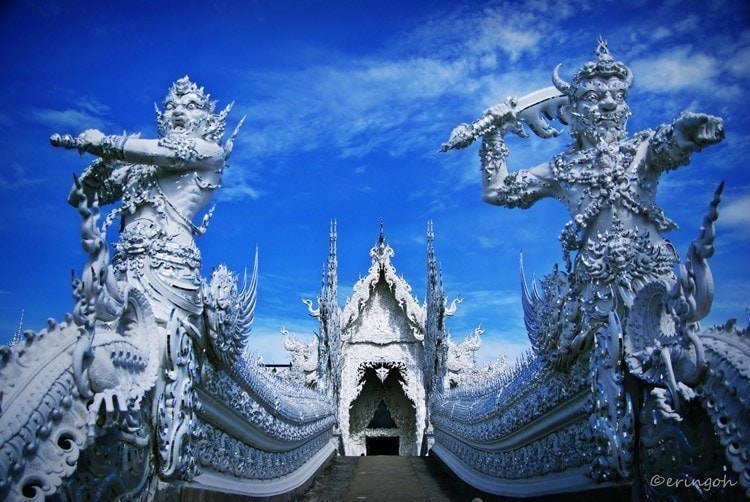 ---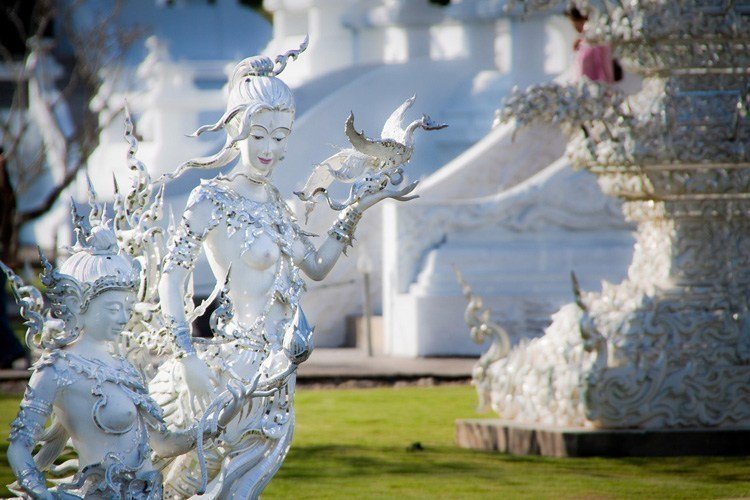 ---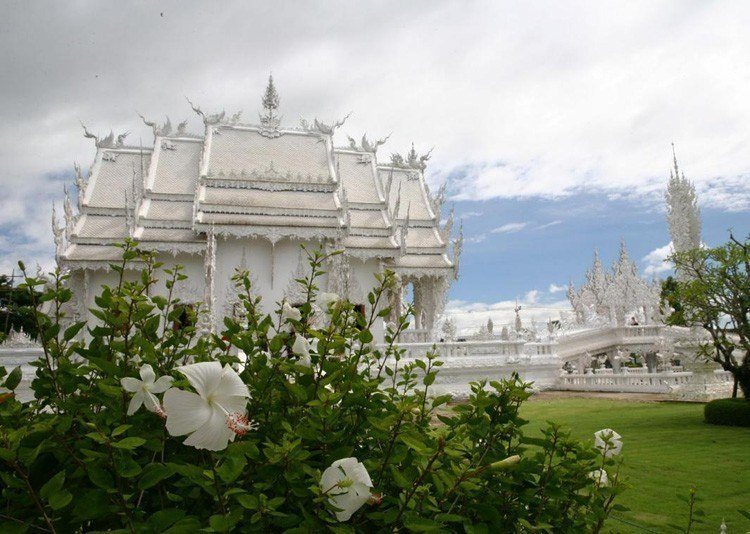 ---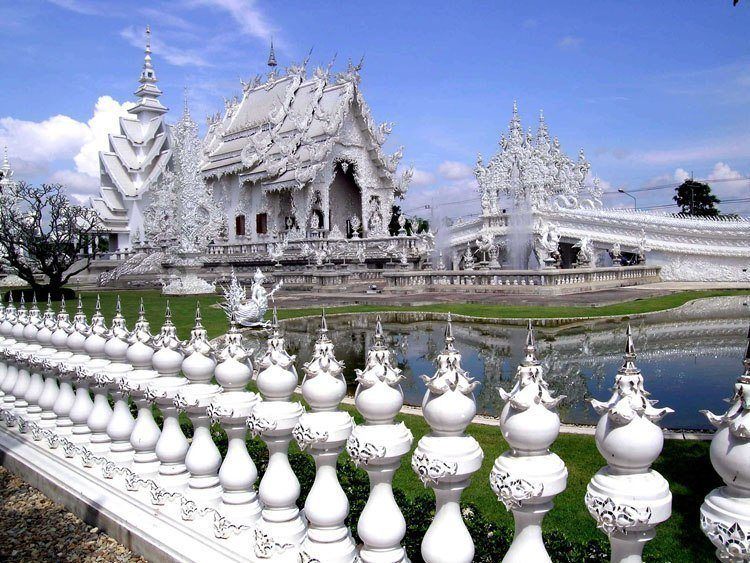 ---
After this look at Wat Rong Khun, the white temple, check out our other posts on interesting places around the world and the most remote places in human civilization.