Dinner In The Sky, Belgium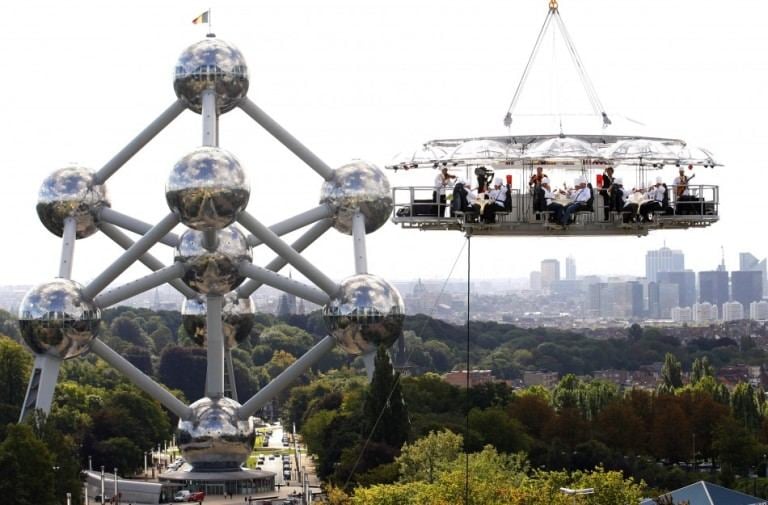 Revelers in Belgium can enjoy dinner in Brussels while dangling 150 feet in the air. Taking 22 diners at a time, the specially designed tables and chairs are crane-lifted into the air, where you can enjoy the scenery while attempting to not drop your fork.
Bizarre Restaurants: D.S. Music Restaurant, Taiwan
Located in Taipei, the D.S. Music Restaurant's name is rather misleading. Instead of music, you can expect syringes, medicine and IV drips hanging from the ceiling of this hospital-themed dining establishment. Once inside the restaurant, diners order 'medicine' from a menu, which is served from a drip at the table and the drinks are served from IV-like contraptions.
Dresses like nurses, the wait staff asks trivia questions, and if you get them right you're rewarded they squirt a tasty drink in your mouth with a syringe. It only gets stranger from there. Once you're done eating, a female staff member in a deranged ballerina costume dances on your table.