The Ziegfeld Follies used their bodies to lead a life of glitz and glamour. And believe it or not, most found it empowering.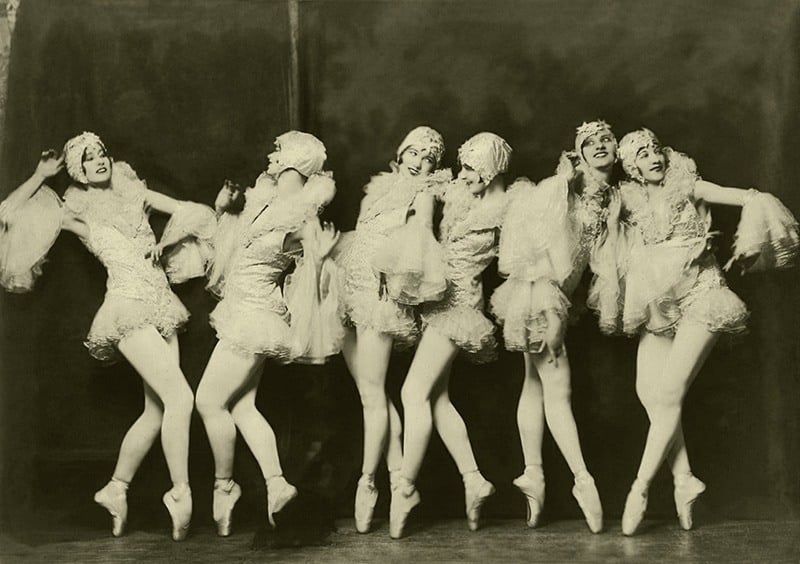 Florenz Ziegfeld's business cards read "Impresario Extraordinaire". And from 1907 until the final Follies show in the late 1920s, no one questioned its veracity.
Ziegfeld's longest-lasting legacy is his Follies: young, beautiful and talented women who ruled Broadway at the turn of the century and shared (or stole, in some cases) the stage with some of the era's entertainment greats. Some of the Ziegfeld Girls went on to become famous in their own right: names like Lillian Lorraine, Jessica Reed, Billie Burke, and Anna Held are inextricably linked with the lights, feathers, and sparkle of the Ziegfeld Follies' glory days.
The man behind the magic wasn't much of a thespian himself, but he didn't need to be. Ziegfeld's success came from his keen eye for aesthetics and his unflinching and at times straight-up obnoxious ability to delegate. He had a taste for extravagance and fostered such a lifestyle in his girls, many of whom were lavished with jewels, flowers and other tokens from admirers in their dressing room each night. In fact, the most highly paid performer of the era, Jessica Reed, was a Ziegfeld Girl who made $125 per week, which would have been nearly $1,500 by today's standards.
Not just any young woman would have the chance to dance with Ziegfeld, though. From 1907 to 1927 he auditioned over 15,000 girls for his troupe, only accepting 3,000. The very first was a European Music Hall darling named Anna Held, who later became his muse.
Ziegfeld fell in love with Held and brought her to America, crafting his first Broadway shows around her talents. With her 18 inch waist, "exotic" French accent and coquettish appearance, she was an instant hit. The two eventually married, but Ziegfeld's tendency to not only gamble away his earnings but his trust with women caused the marriage to turn.
In truth, very little is known about Ziegfeld himself. As with his shows, he had a penchant for exaggerating his personal life and conquests in the name of performance. So too did Ziegfeld create drama for his girls, which usually landed them on the front pages of the papers.
One such story involved a lawsuit to a milk farmer after he allegedly sent "sour milk" for Miss Held's daily baths. Yes, milk baths. The story was likely false, but it took off anyway, and soon enough Held was regarded as the Elizabeth Bathory of dairy.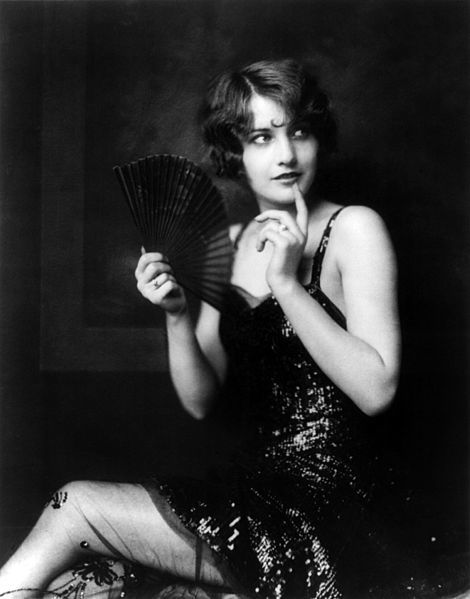 Ziegfeld's motivation for creating his Follies was simple: he wanted to elevate and glorify the female figure by making sex delightful and amusing to audiences.
While the 1920s did usher in sexual freedom for women in the form of flappers, it was still a conservative time by today's standards, and the Follies' influence on "liberating" women's sexuality is mixed. Indeed, it can be argued that more than helping pave the way for a woman's future liberation, the Follies set the stage for modern sexual objectification: think 1940s pin-ups and today's centerfolds.
None of the Ziegfeld Girls are alive today, the last of them having died in 2010. Similarly, it's unlikely that anyone who had seen an original Ziegfeld Follies performance is alive to share their thoughts. Still, the fascination with Ziegfeld and his girls persists, in large part because so many beautiful photographs exist.
In an interview with the New York Times, Doris Eaton Travis, the last living Ziegfeld Girl, didn't seem to have particularly bad memories of her time performing. In fact, most former Ziegfeld Follies had only fond memories of their glitzy past. Youth, beauty, and global admiration was a dream come true to them.
Many performers came from poor families, had no hope for an education or a life beyond the family trade or their farm. The glamour of New York City, the crystals and jewels, the fans — and certainly the allure of Ziegfeld himself — gave them a particular self-confidence that many held onto throughout their lives, even when they had retired from the stage and went on to be secretaries, school teachers, and mothers.
While Ziegfeld certainly had a preferred aesthetic for his girls (measurements 36-26-38, a perfected gait, the Ziegfeld walk, and a willingness to be nude, of course) it wasn't all about looks.
The girls worked hard, starting their rehearsals at 10:30 in the morning and routinely pulling 12-hour days to perfect their routines.
The girls were not by any means waifs: they were trained dancers and had to be able to hold their own when they were off stage, as they were routinely approached by eager fans. Many Ziegfeld Girls felt empowered by the expression of their sexuality. Certainly a novel idea in the 1920s but in many ways, a sentiment still echoed in today's world.
The magic of the Ziegfeld Follies was Ziegfeld's obsession with detail. In a world where female nudity is often sloppy and gratuitous, a look into the Ziegfeld Girls archives is stunning.
One might assume that Ziegfeld just really enjoyed looking at women's bodies, but taking a closer look at the photographs you notice something deeper: their poses, expressions, and drapery — even if there wasn't much of it — were all created with one goal: to celebrate the female form.
Check out more specs of the Ziegfeld Follies below: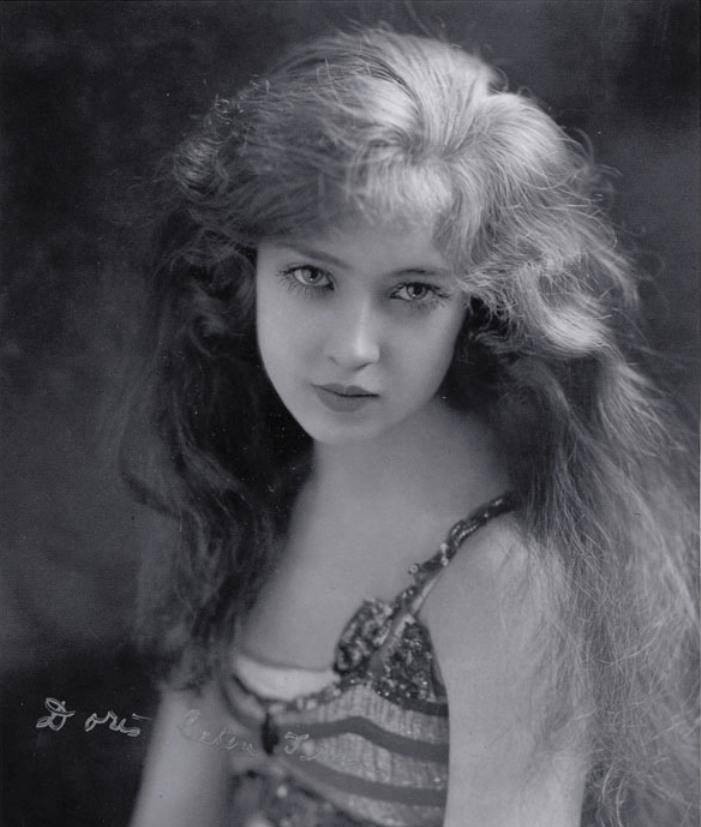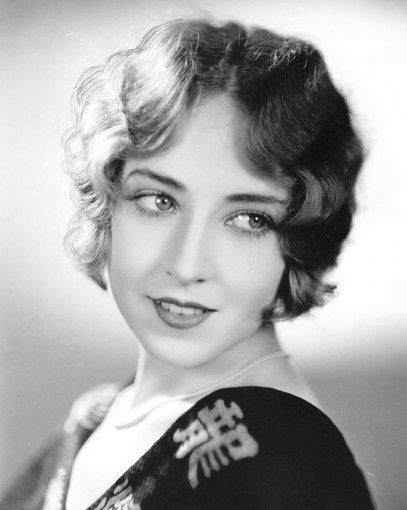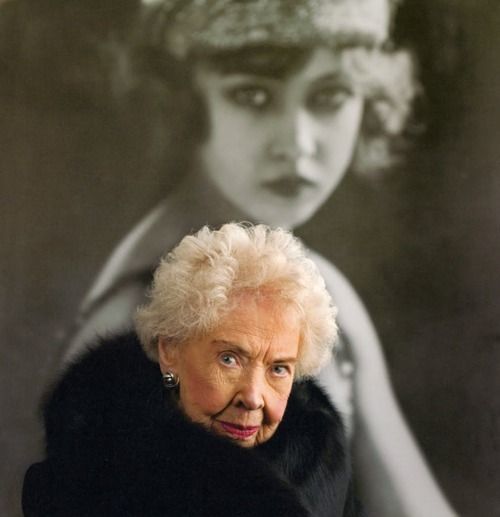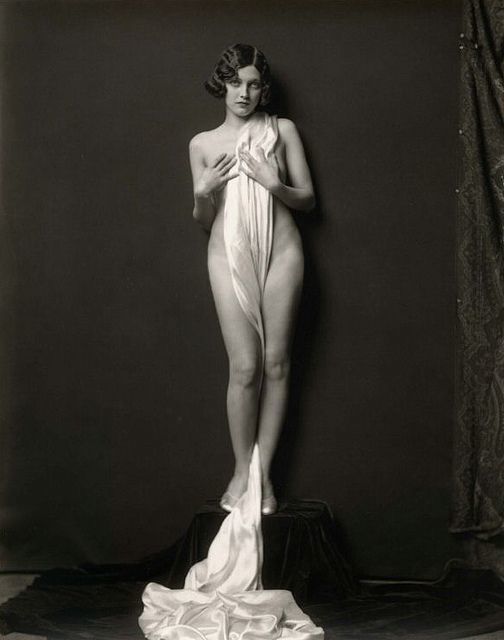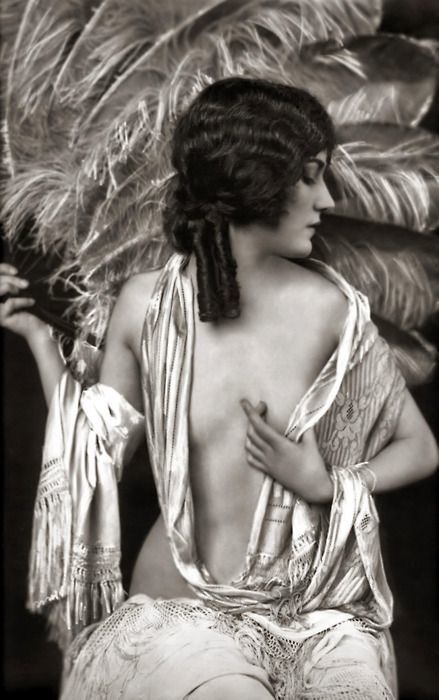 Young Dorothy Eaton Travis
Young Dorothy Eaton Travis
Doris Eaton Travis, the last living Follies girl
Girls rehearsing on a New York City roof
---
Finally, check out the glamorous and gruesome history of the masquerade ball.