We've already given you the year's most important and most surprising photos, but 2013's most incredible science photography shouldn't be left out of the fold. From zoology to physics to astronomy to microbiology, we're bringing you 2013's best science photos: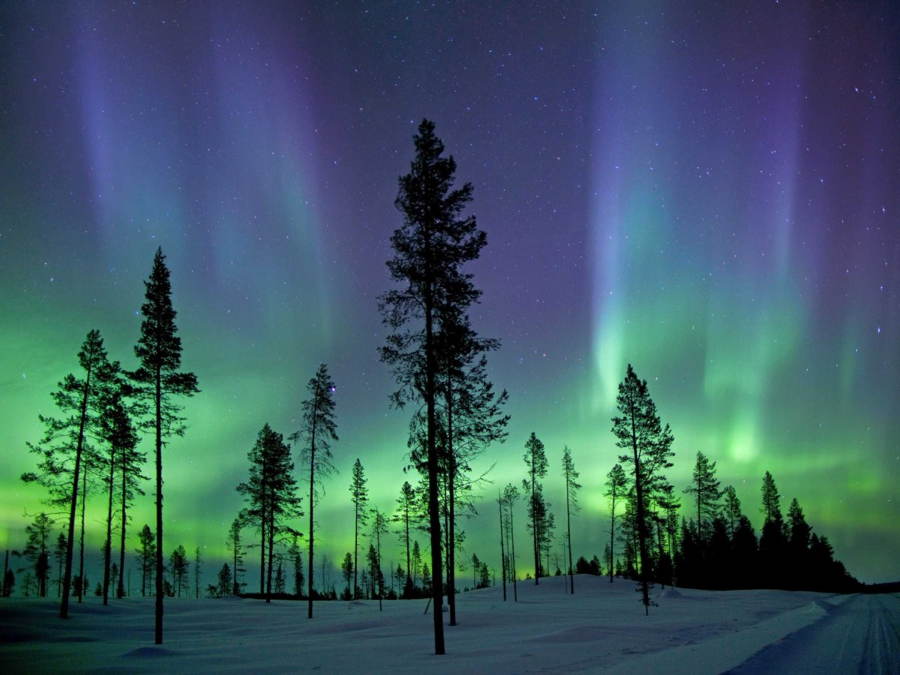 The Aurora borealis' serene color palette as seen from the Arctic Circle.
---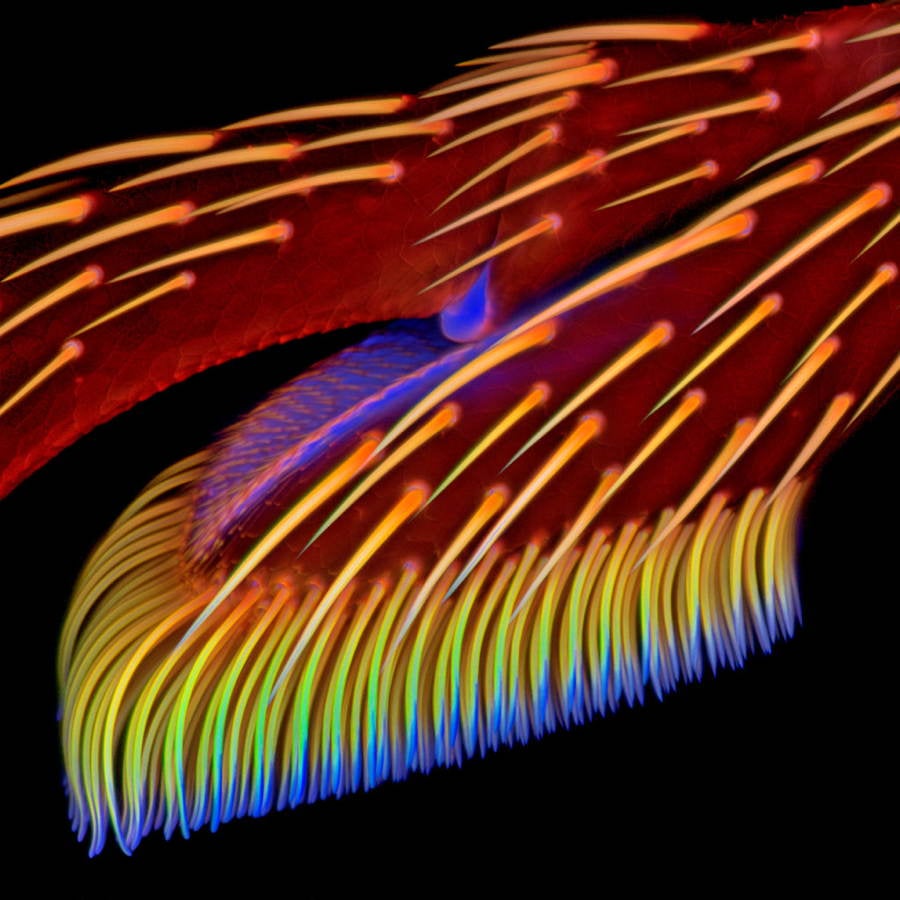 The ultra-technicolor adhesive pad of a ladybird beetle's foreleg, brought to us by Jan Michels of Germany's Institute of Zoology.
---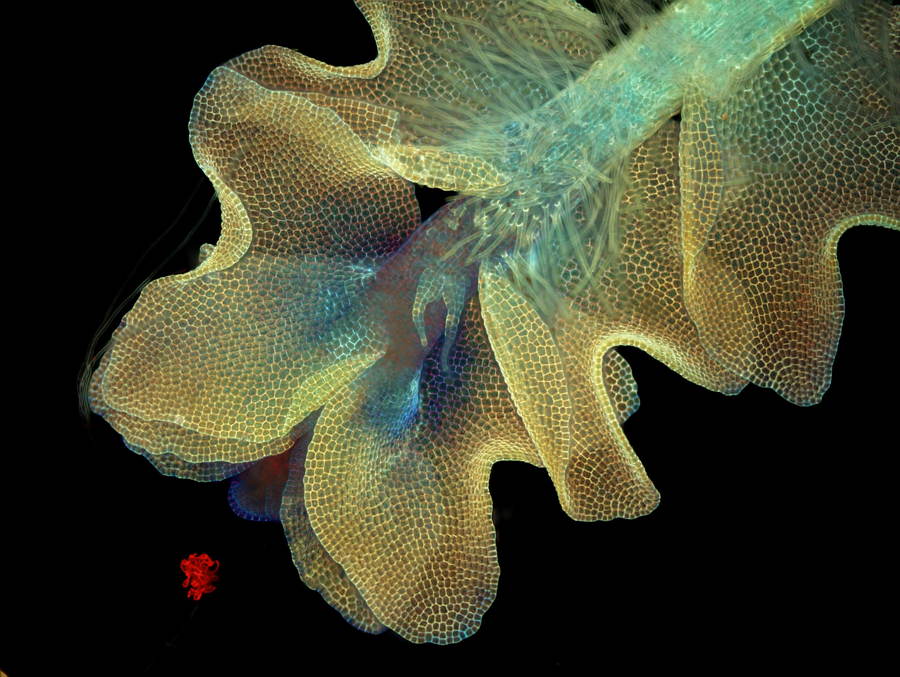 The leafy liverwort's delicate composition as presented by Magdalena Turzanska of Poland's University of Wroclaw.
---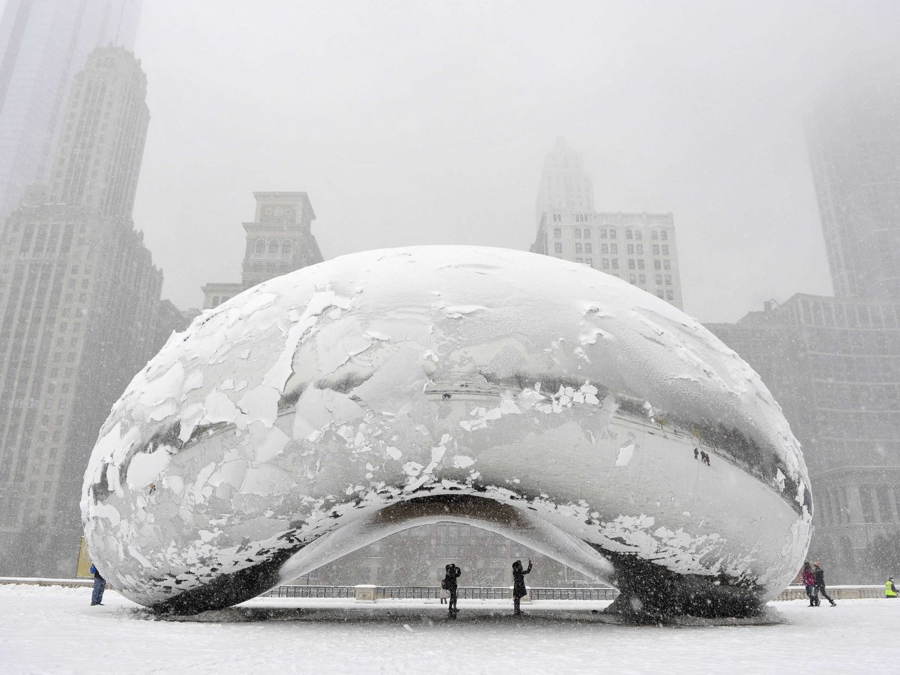 Chicago's crackled and cold icon, "Cloud Gate", this past March just following a much loathed blizzard's unleashing of 10 inches of snow.
---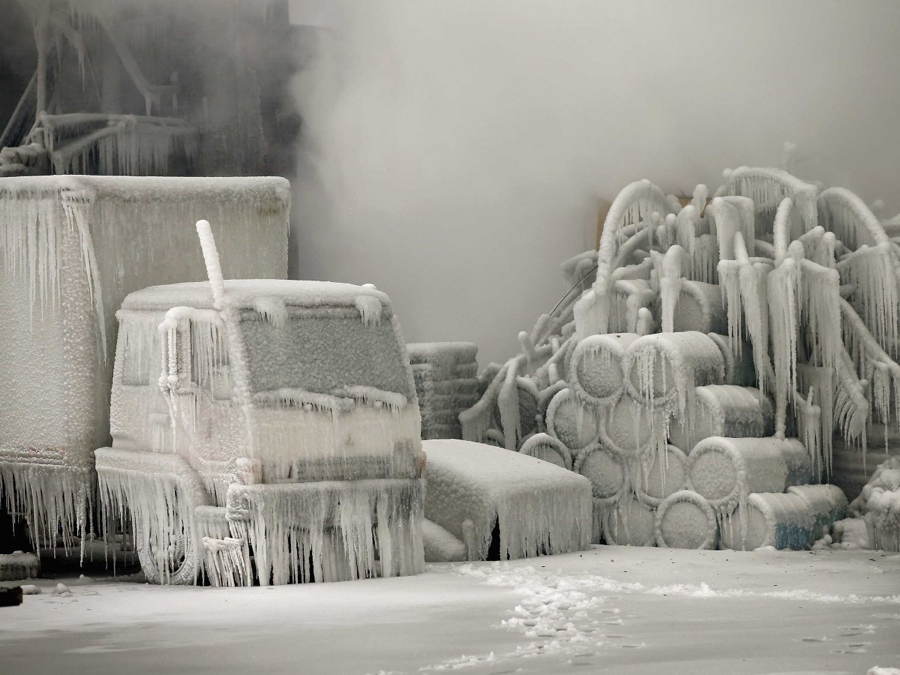 Well, that's one way to put out a fire: Chicago's bitter winters turn what was a raging warehouse fire into a grim ice castle.
---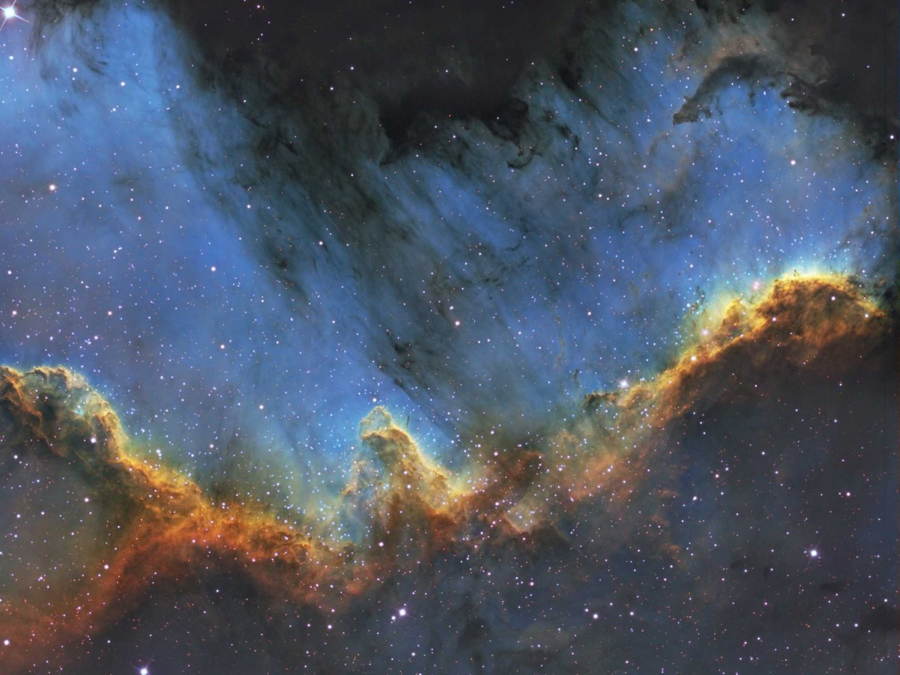 Found inside the North American Nebula, the Cygnus Wall boasts one of the highest concentrations of star formations. Astrophotographer Bill Snyder captured this image--over 1,800 light years away--over an 18-hour period.
---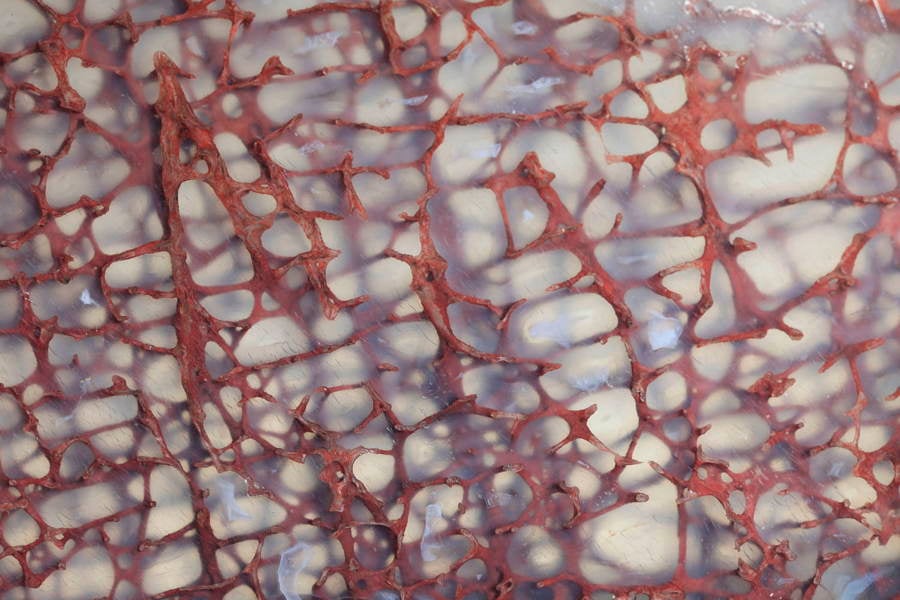 Ted Kinsman of New York's Rochester Institute of Technology presents a thin section of dinosaur bone preserved in clear agate.
---
Ivica Brlic captures a double rainbow in Croatia.
---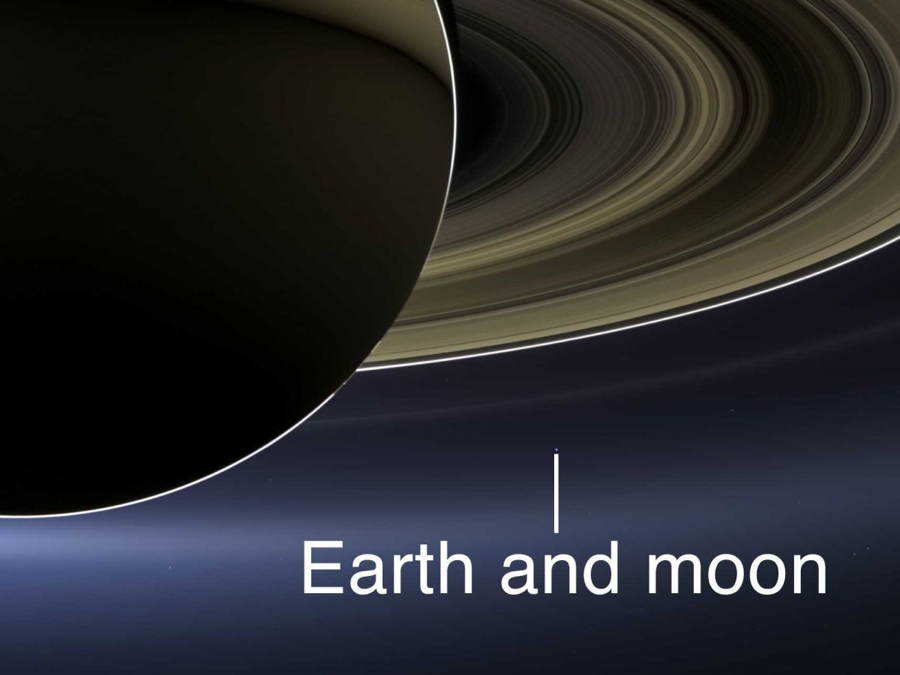 Some perspective: what Earth looks like from far beyond Saturn.
---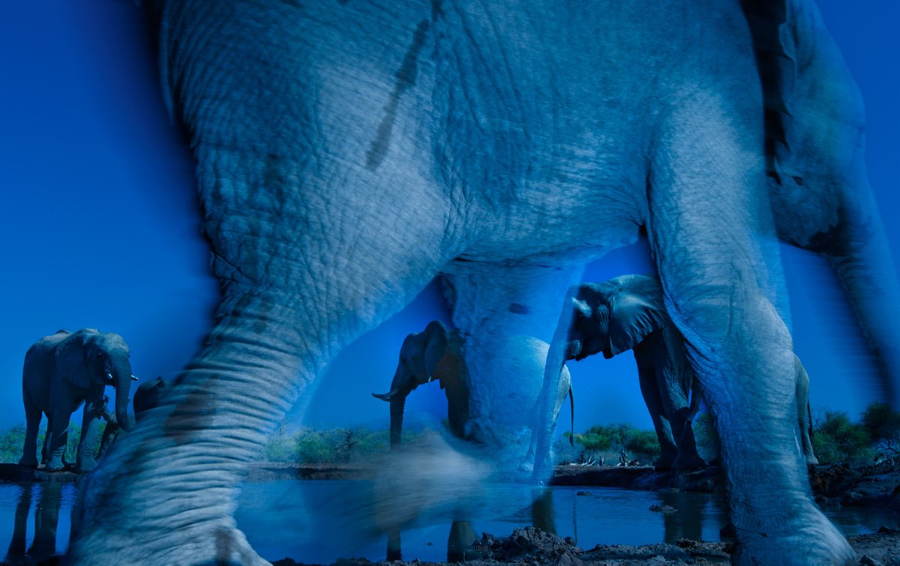 South African Greg du Toit captures this magnificent herd of African elephants roaming around Botswana's Northern Tuli Game Reserve.
---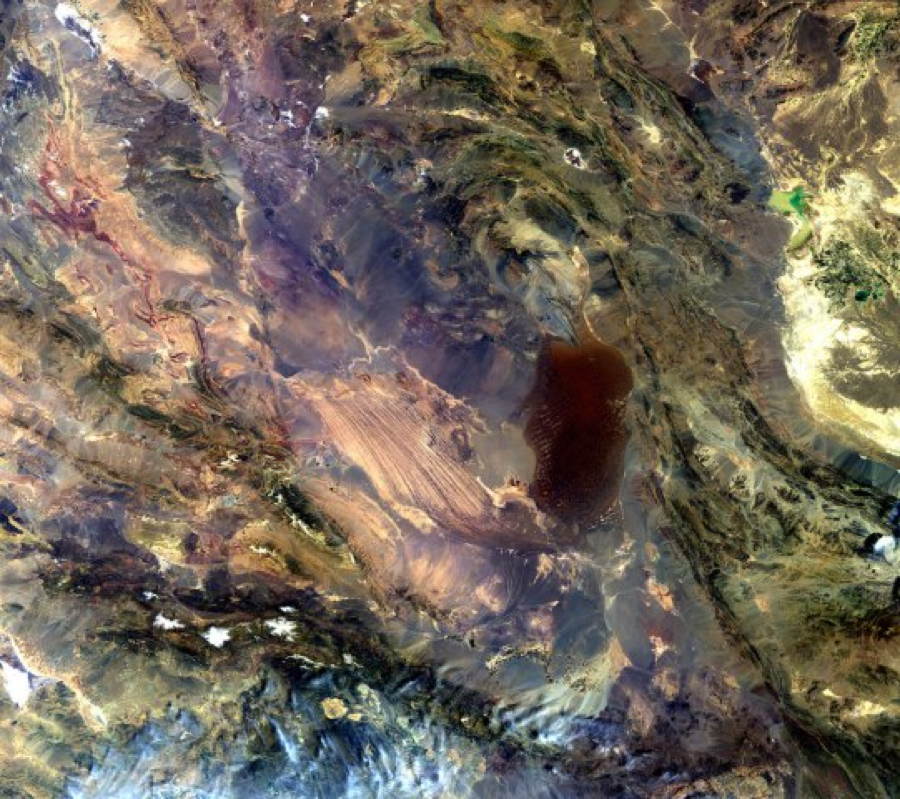 Iran's Dasht-e Lut salt desert, as seen from space. With temperatures as high as 160 degrees Fahrenheit, many deem Dasht-e Lut the hottest place on Earth.
---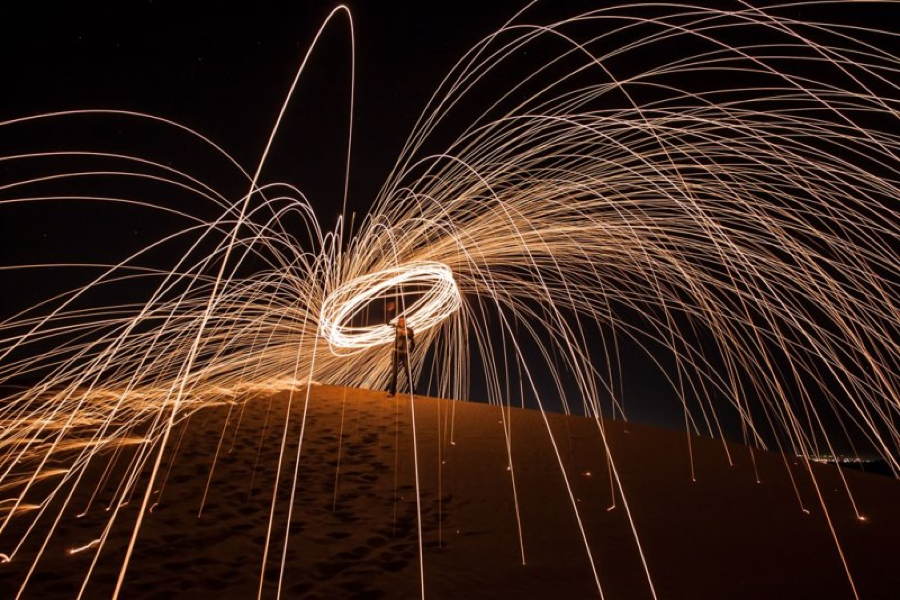 Israel Sánchez Alcantara demonstrates his light-image and photography savvy.
---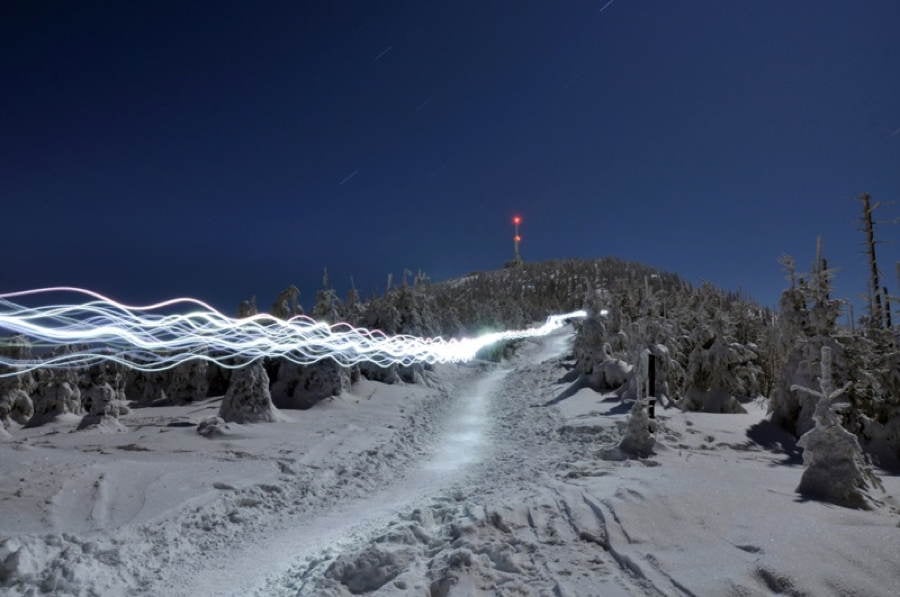 Jan Smekal of the Czech Republic won 2013 MILSET gold for this aeronautics and space image.
---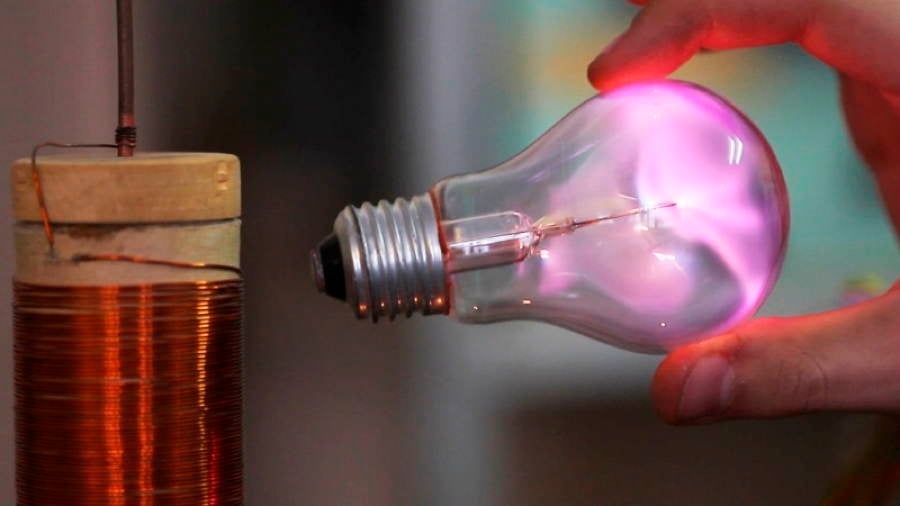 The physics of light energy conveyed in high definition goodness.
---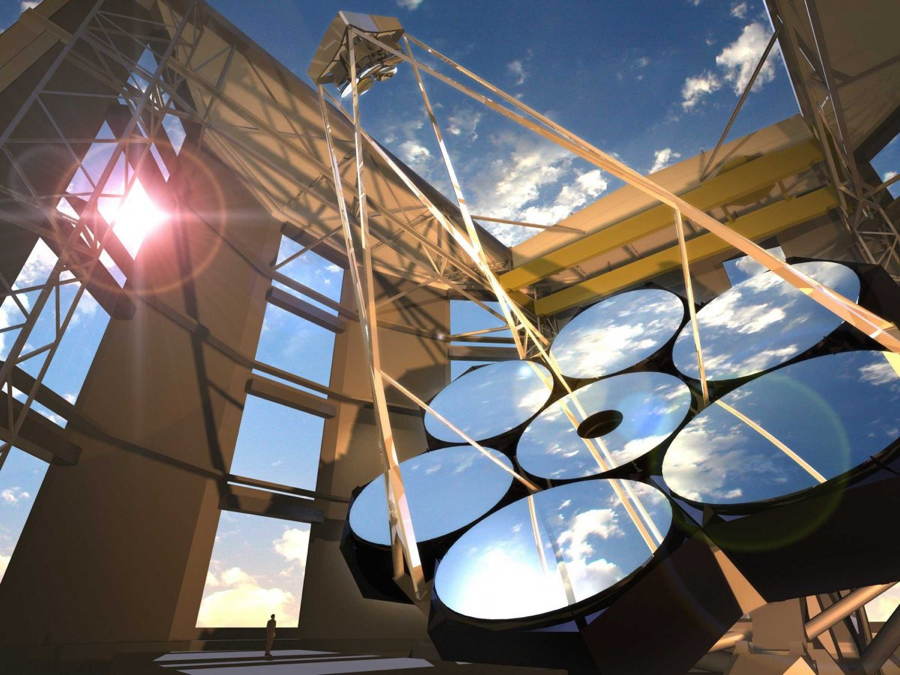 With a completion date slated for 2020, the Giant Magellan Telescope will provide Earthlings with celestial sights ten times greater than the Hubble Telescope. Or at least, that's what we hope. The Magellan will have a resolving power ten times greater than Hubble.
---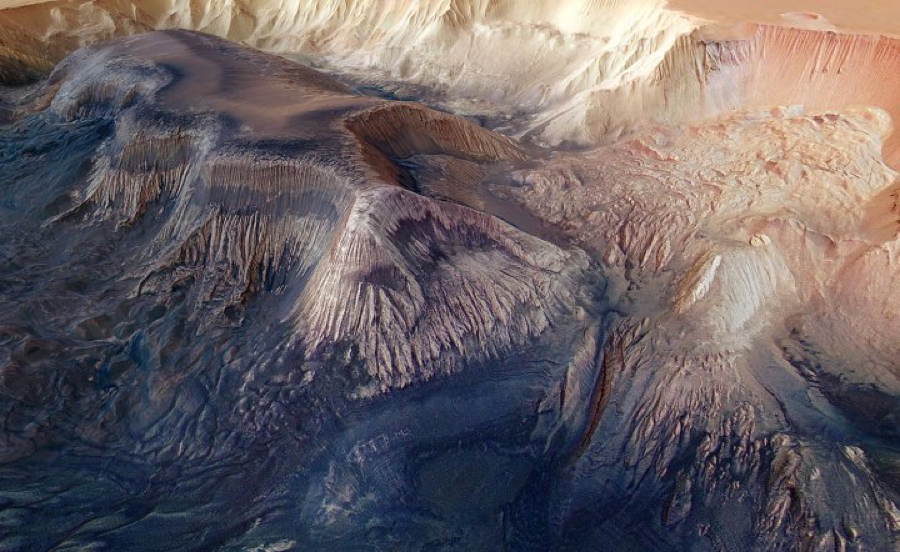 Looking somewhat like what you might find in the Badlands, Mars' Hebes Chasma is filled with flat-topped mesas.
---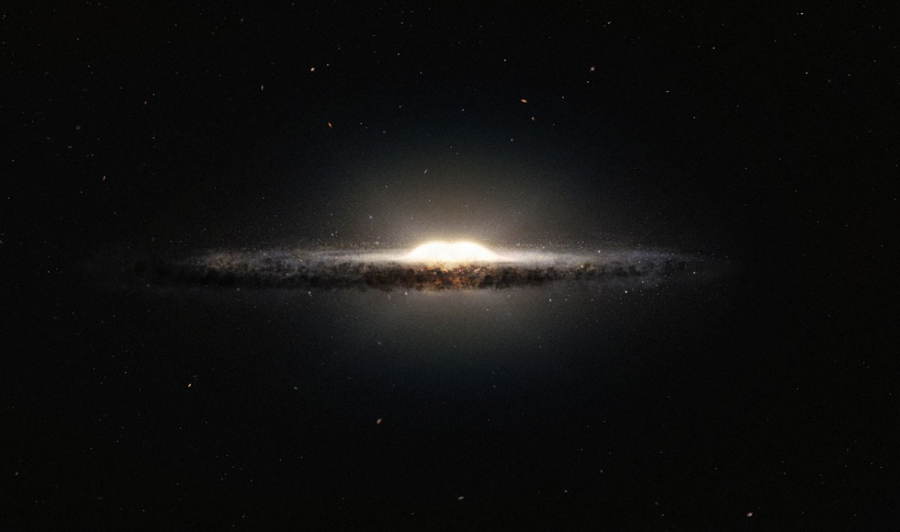 The most accurate map yet of the Milky Way's bulge, courtesy of dual data sets from the European Space Observatory's VISTA telescope.
---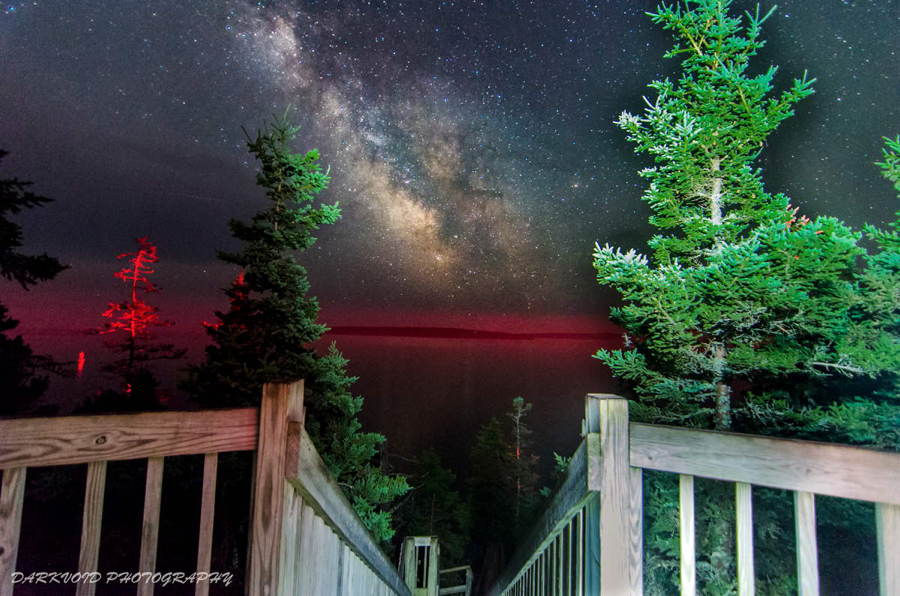 Another shot of the Milky Way, this time seen from astrophotographer Michael Ciuraru's vantage point in Acadia National Park, Maine.
---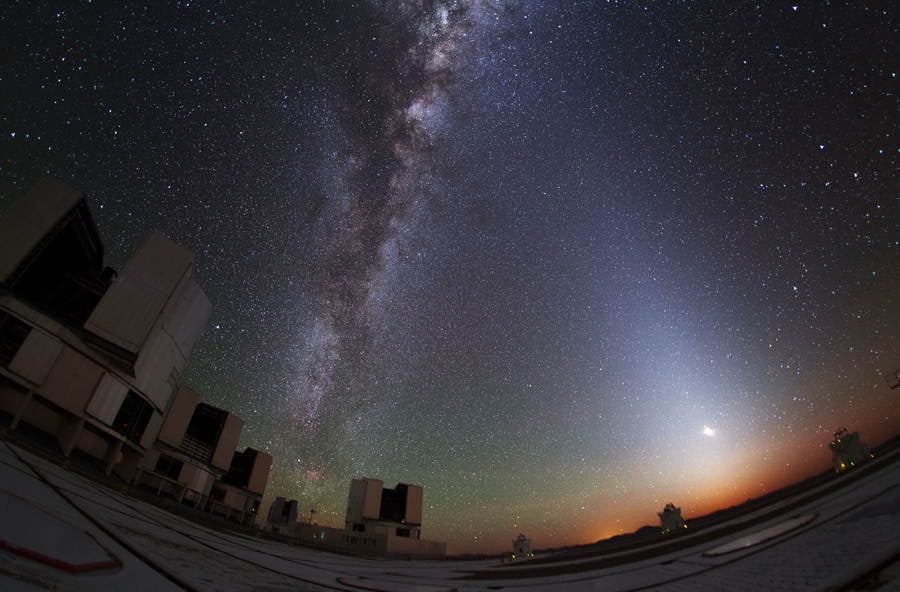 The Milky Way as seen from the European Southern Observatory's aptly named Very Large Telescope (VLT) at Chile's Paranal Observatory.
---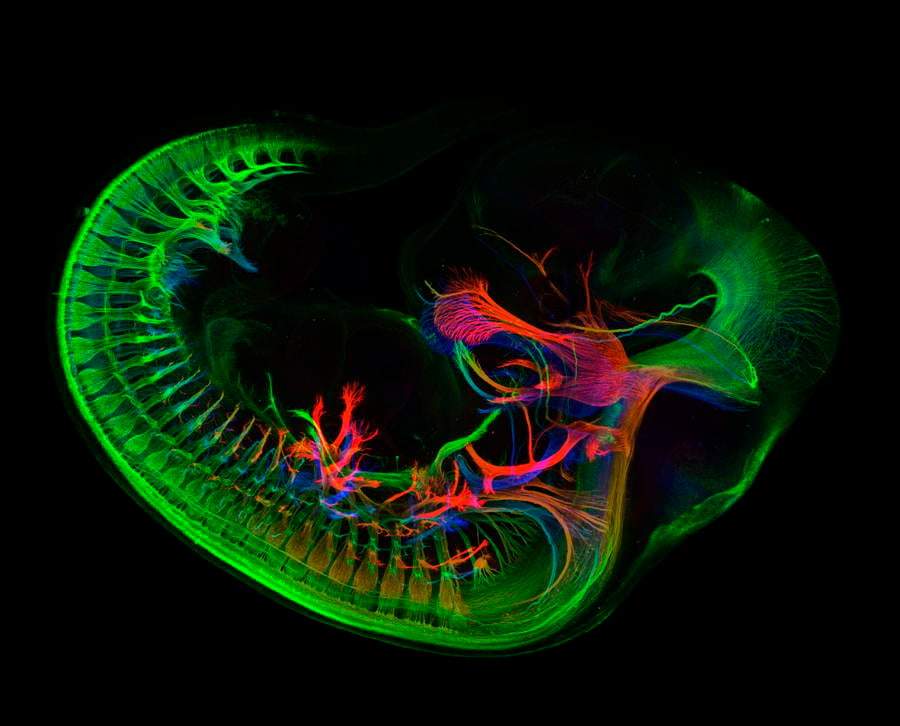 Zhong Hua's 5x magnification of the a mouse embryo's peripheral nerves.
---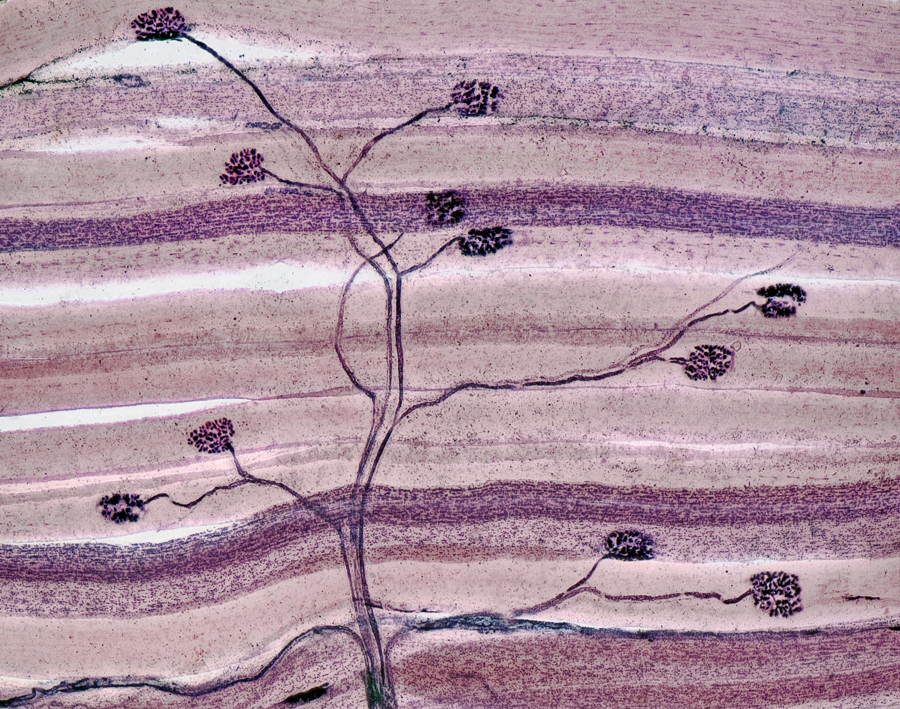 Reminiscent of a pressed flower, David Ward's thin section of nerve and muscle blurs the thin line between art and nature.
---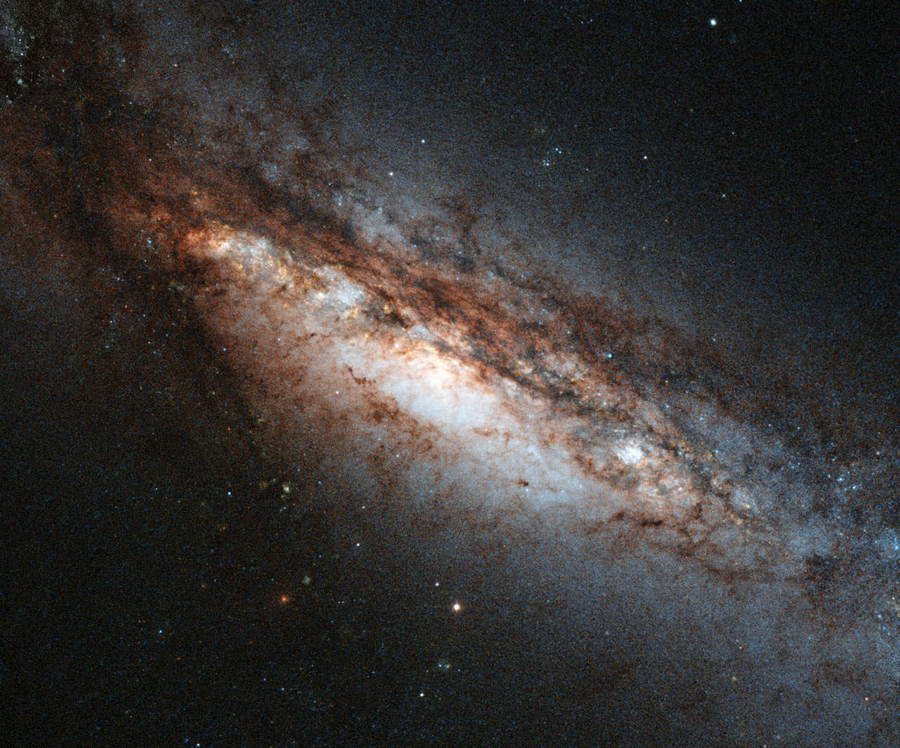 At a cool 45 million light years away, we can find the NGC 660 galaxy. It's classified as a polar ring galaxy, making it one of the rarest types of galaxies known to man.
---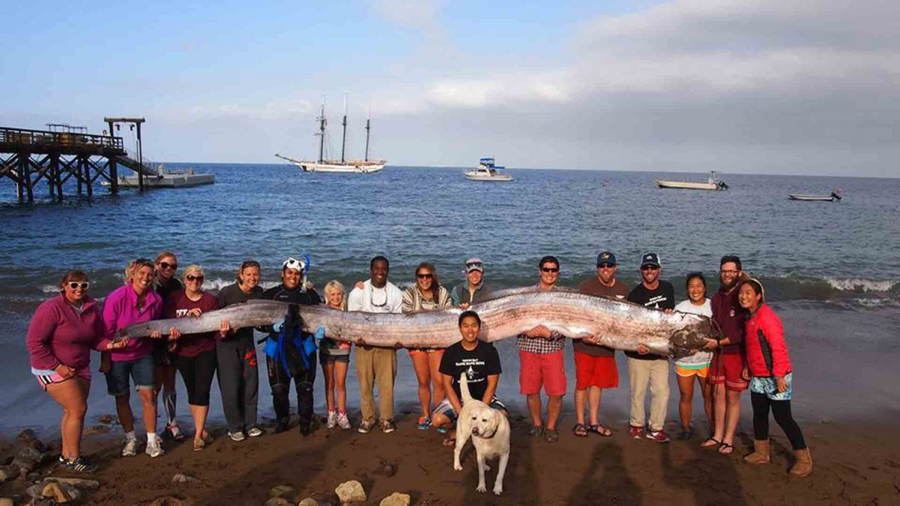 Californians are all smiles while holding an 18-foot-long oarfish off the Catalina Islands' Toyon Bay.
---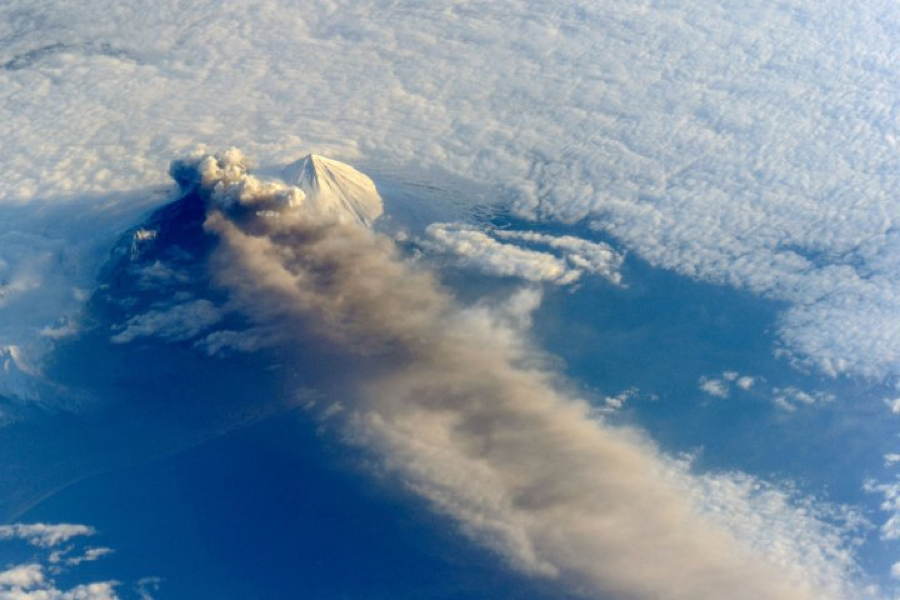 The International Space Station astronauts snapped this shot of the Pavlof Volcano this past May. The active volcano shot an ash cloud 20,000 feet into the sky.
---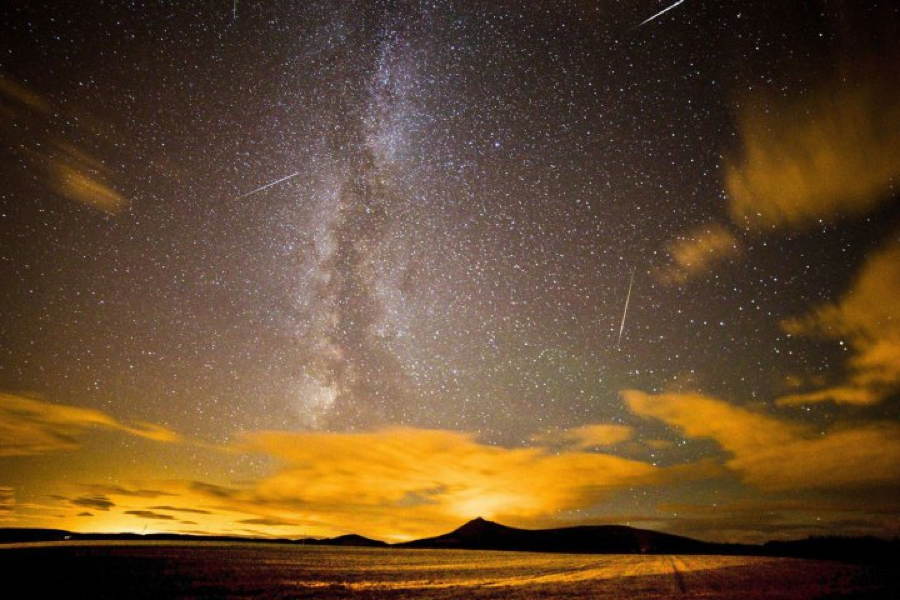 Abderdeen, Scotland shines in a gilded light during the annual Perseid meteor shower this past August. Photo Credit: Geoffrey Robinson.
---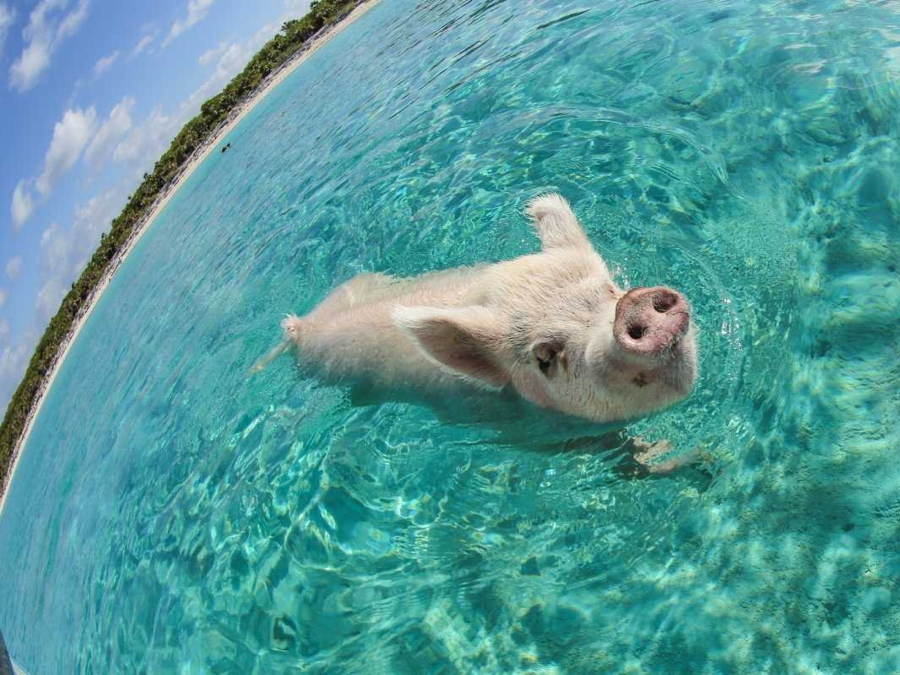 A pig basks in the crystal clear waters of the Bahamas' Big Major Cay. The pigs were first introduced to the island and show no intention of migrating elsewhere any time soon. Neither would we.
---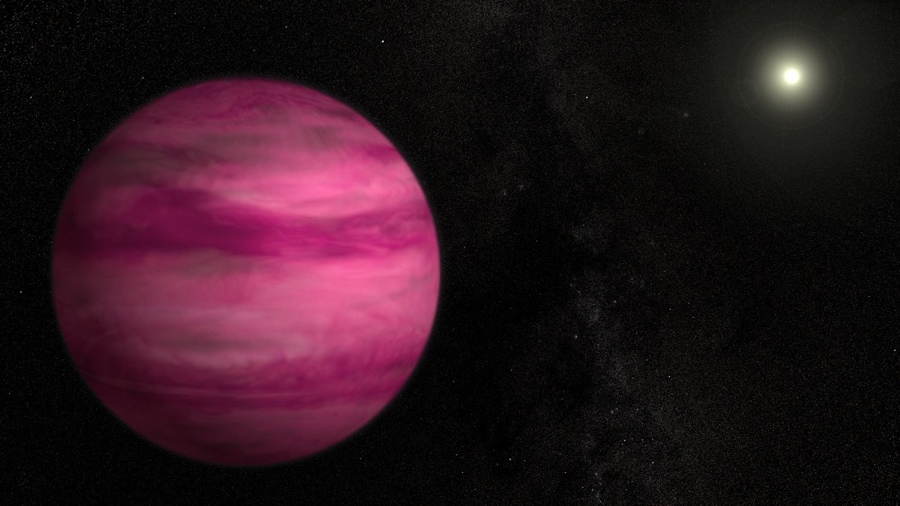 GJ504 b gets its rich magenta hue from its heat. The recently discovered planet was discovered through direct imaging, and is the lowest-mass planet to orbit a star like our sun.
---
Captured by Wim van Egmond, this image of a colonial plankton organism won first place in the 2013 Nikon Small World contest. Over 2,000 images from 80 countries vied for the number one spot.
---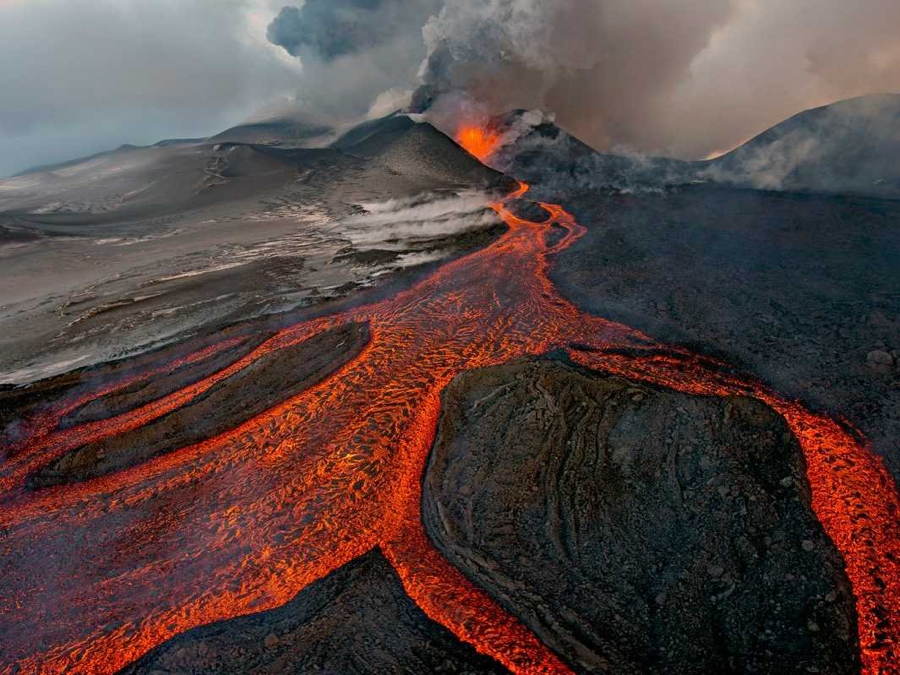 Lava flows from central Russia's Plosky Tolbachik volcano. This past November marked the first time the volcano had ignited in over 36 years.
---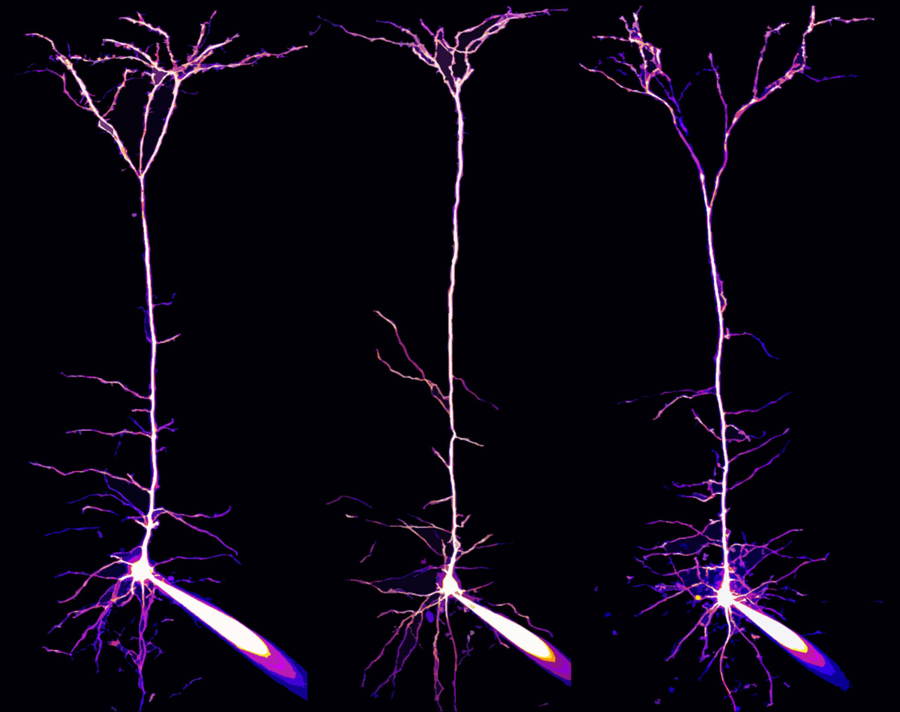 University College London's Alexandre William Moreau makes art of pyramidal neurons and their dendrites within the visual cortex of a mouse brain.
---
NASA's Cassini spacecraft captures Saturn's solar eclipse on July 19, 2013.
---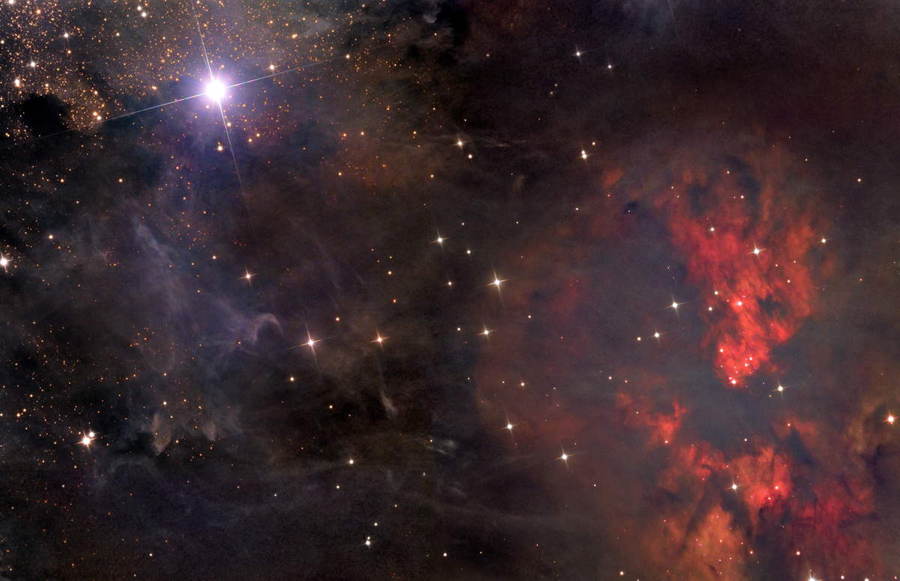 The radiant Sh2-64 nebula featured above may be found in the Serpens constellation. Sh2-64 is an emissions nebula, which means that it consists of interstellar gas clouds that, when coming into contact with a nearby energy source, causes the gas to glow.
---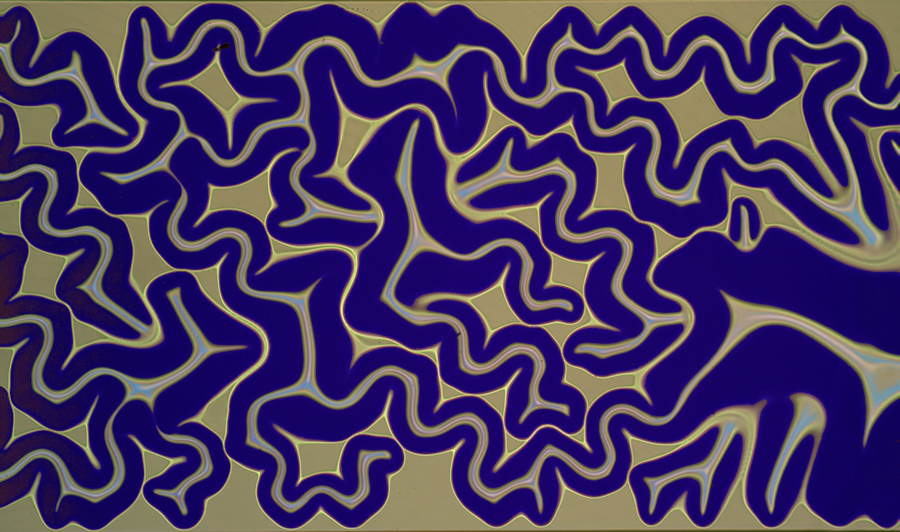 A portrait at MoMa or science? Pedro Barrios-Perez of the National Research Council of Canada/Information and Communication Technologies presents silicon dioxide on polydimethylglutarimide-based resist.
---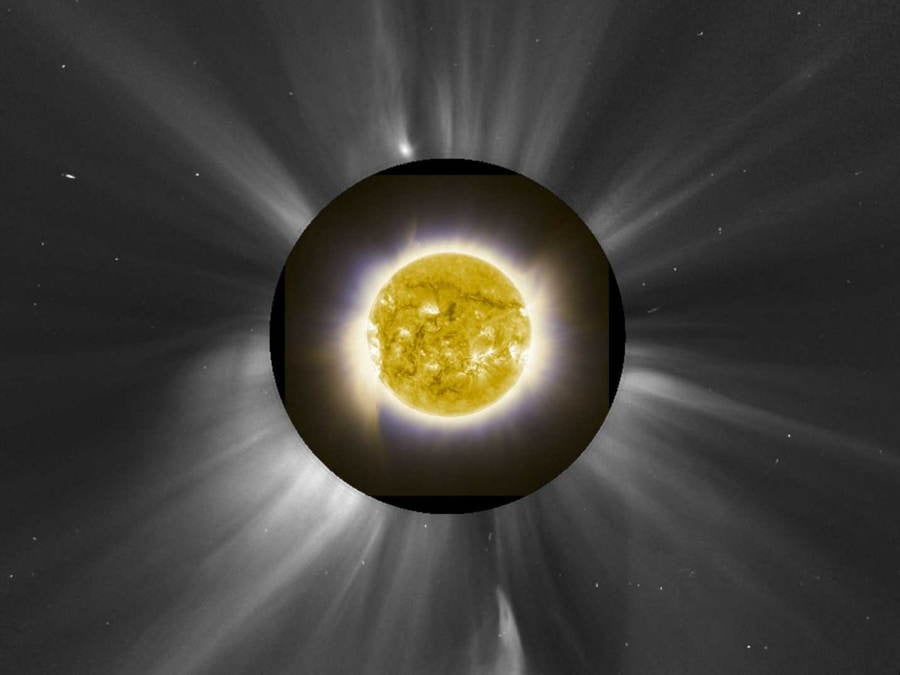 This composite of November's solar eclipse features the glowing sun behind the moon as well as the solar corona (the heavenly-looking particles that we see emanating from the sun's surface when it's obscured by the moon).
---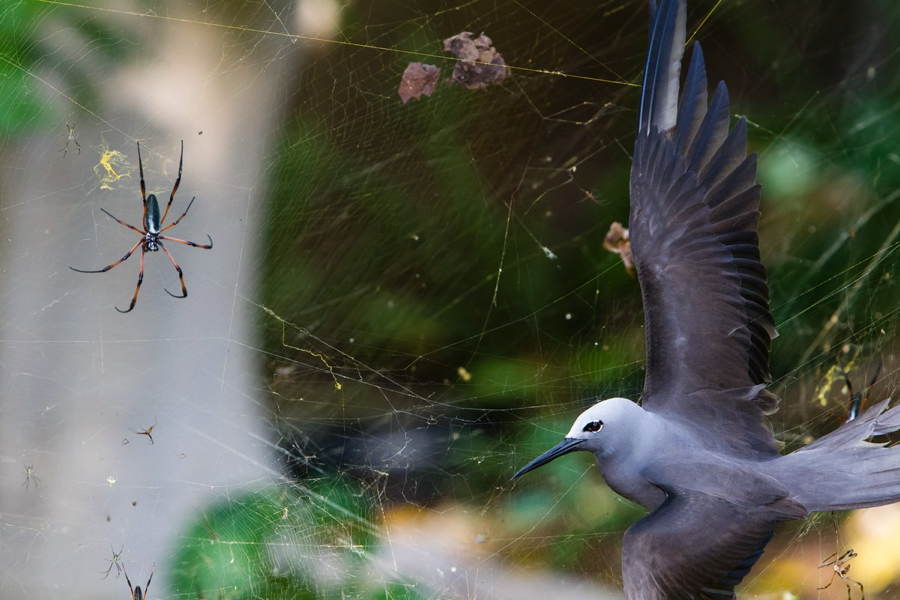 One hapless bird finds itself in the clutches of a red-legged golden orb-web spider. These spiders can grow to the size of a human hand.
---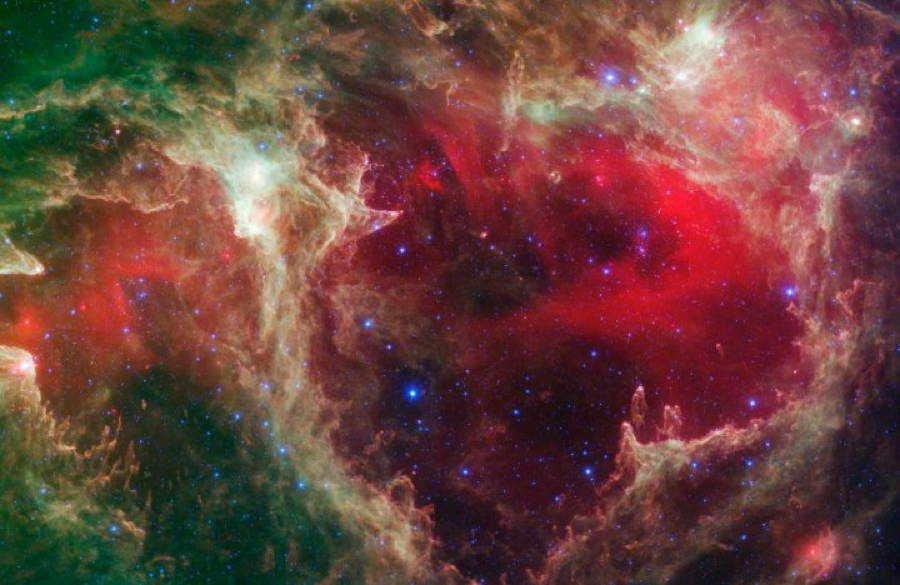 NASA's Spitzer Space Telescope captures W5, a star-forming region, in infrared. The blue dots are the oldest stars, and the younger stars can be seen in pink. The youngest of all are found in the white, knotted areas. What's the green? Dense cloud formations.
---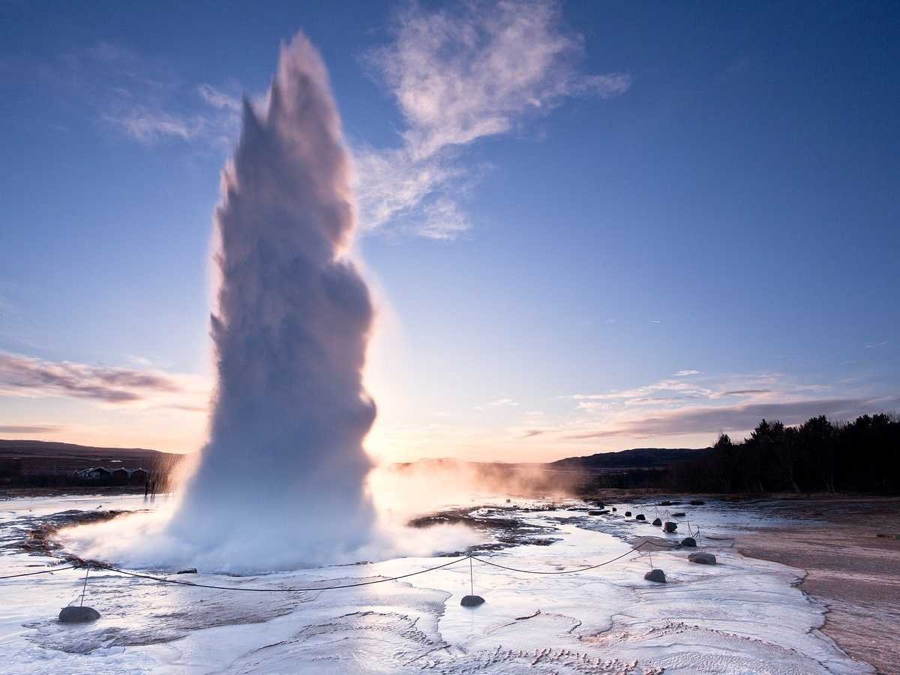 Iceland's Strokkur geyser is predictably temperamental: every four to eight minutes, the geyser shoots steaming hot water 130 feet in the air.
---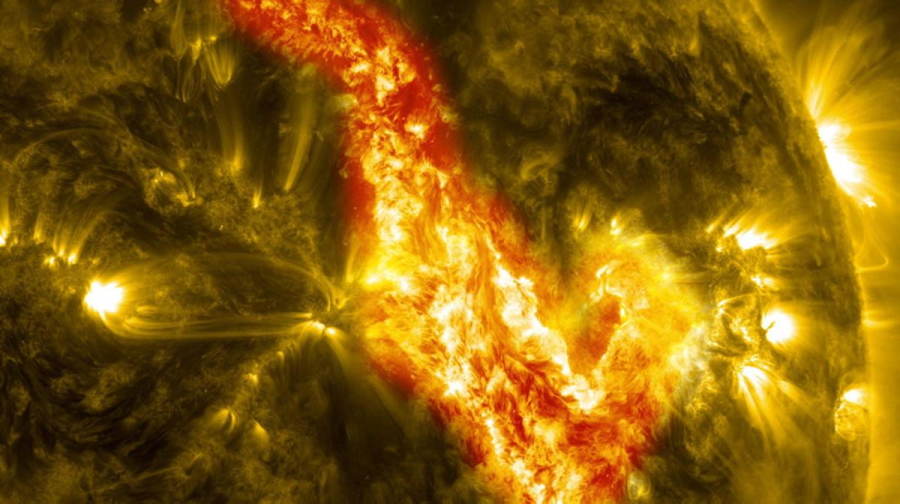 Looks can be deceiving: while NASA's Solar Dynamics Observatory presents us with a fiery image of the sun, the center of the universe is actually composed of plasma.
---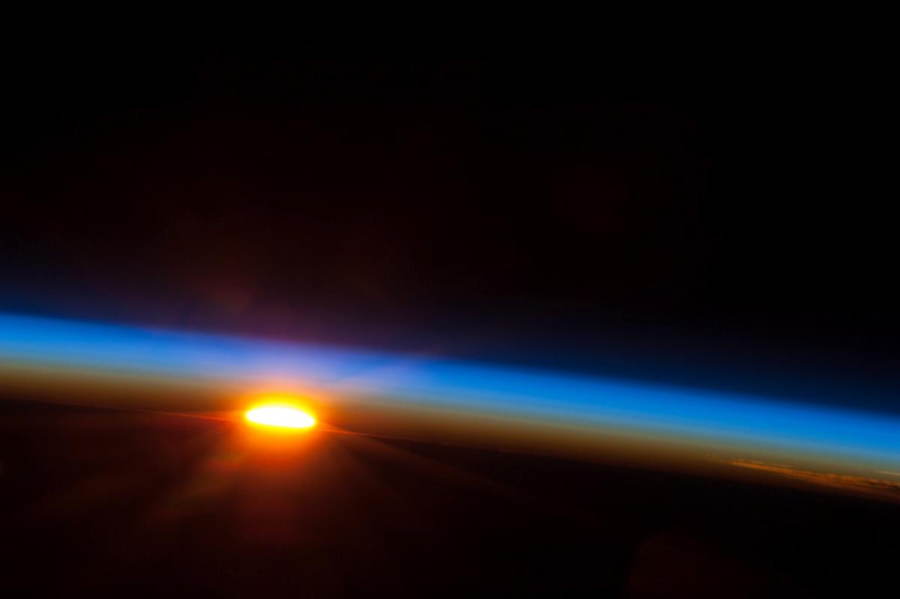 The International Space Station captures a peaceful sunrise over the South Pacific Ocean in May 2013.
---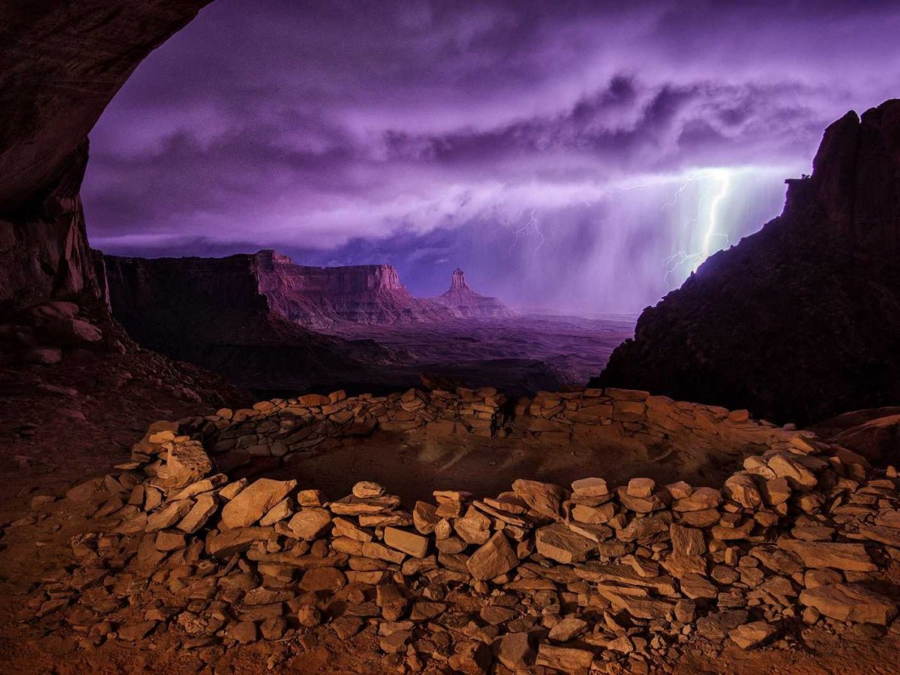 A beautiful thunderstorm rages over False Kiva, Utah.
---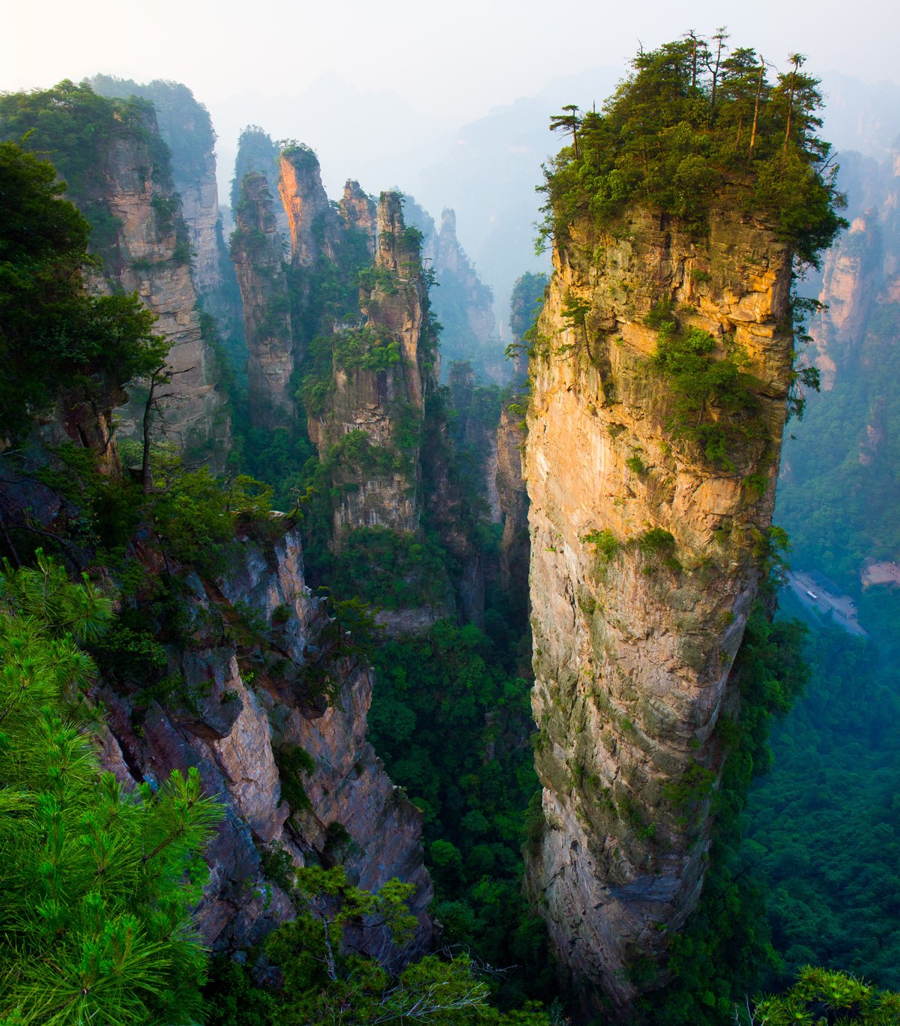 Formed by millions of years of water erosion, Zhangjiajie National Forest Park's limestone pinnacles resemble a formation from a James Cameron film. Even more astounding, the pinnacles are actually remnants of sandstone mountains.
---
All photos come courtesy of Business Insider, Space, MILSET, New York Daily News, Time, and Wired