Burlesque dancers like Lydia Thompson and Gypsy Rose Lee defined the art form, raising eyebrows with their scandalous moves and risqué outfits.
Vintage burlesque dancers never meant to be especially titillating. In fact, their main goal was to make the audience laugh.
In 19th-century London, the burlesque performances that crowds flocked to theaters to see were variety shows that put a comedic spin on classical plays and operas. Indeed, the term burlesque comes from the Italian burlesco, derived from burla, which means ridicule or mockery.
Burlesque shows gained popularity in the United States in 1868 thanks to English dancer Lydia Thompson and her troupe, the "British Blondes" — but their performances were controversial. One journalist described the shows as a "disgraceful spectacle of padded legs jiggling and wriggling in the insensate follies and indecencies of the hour."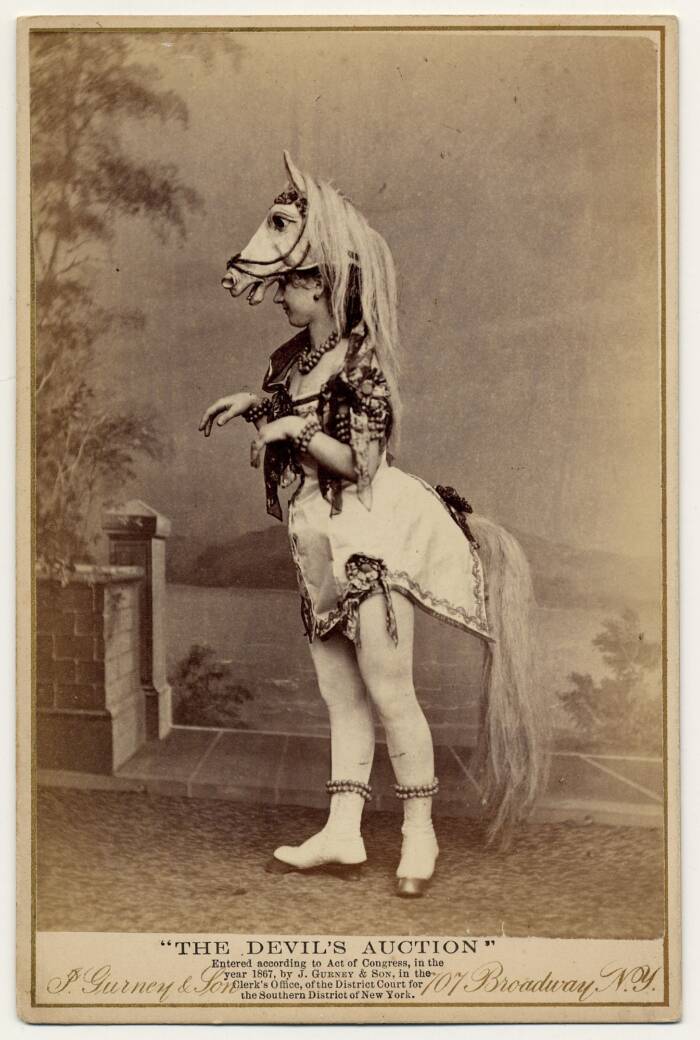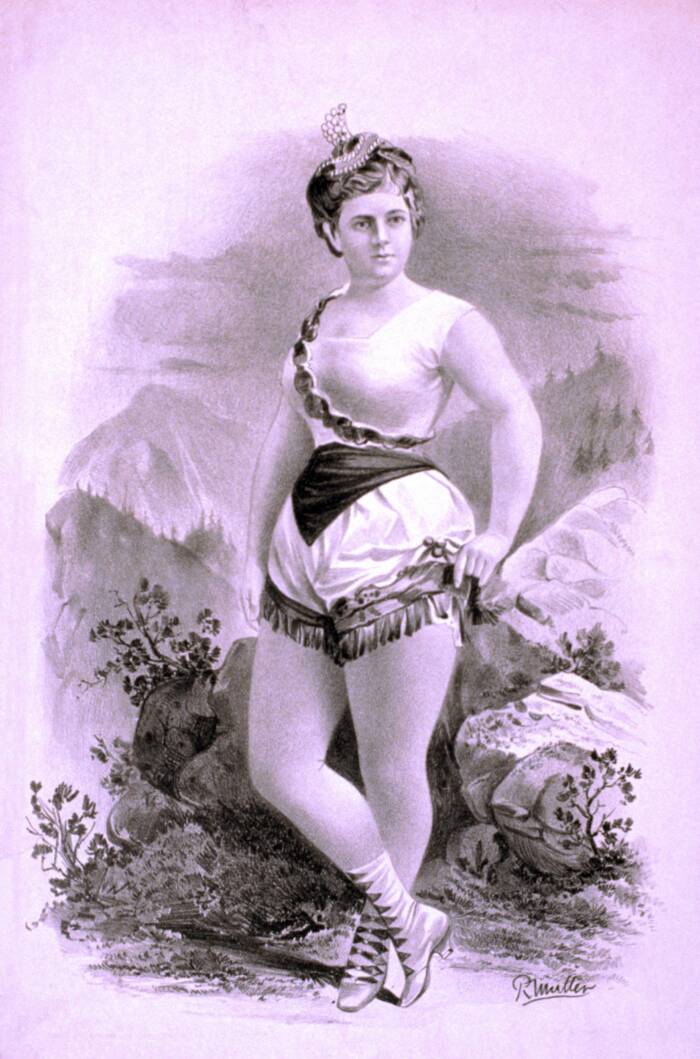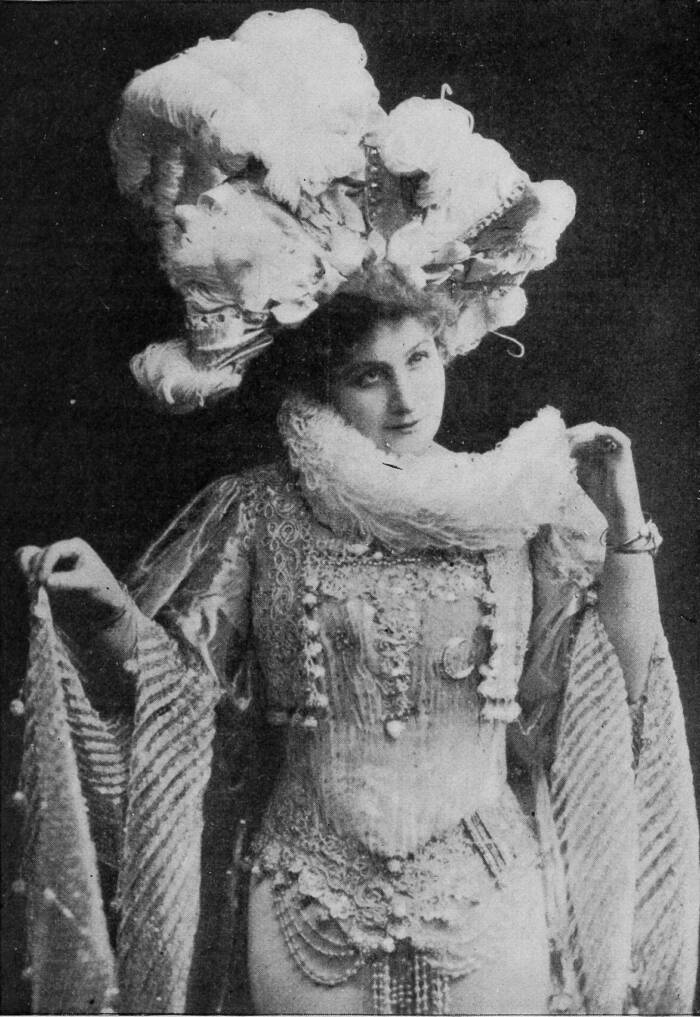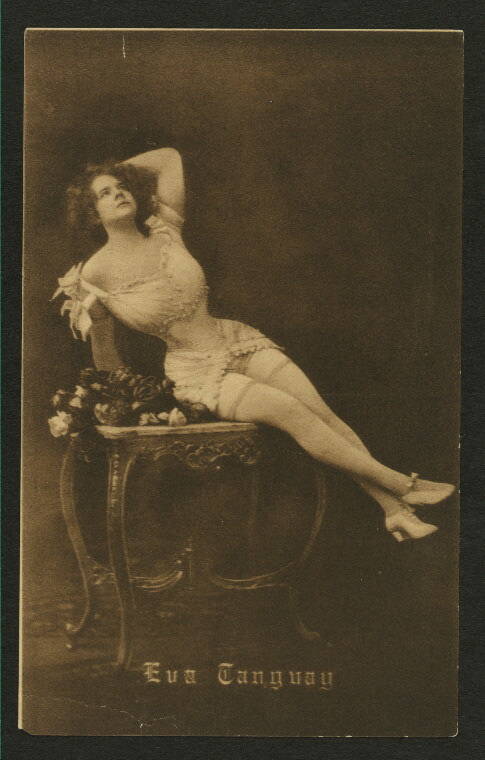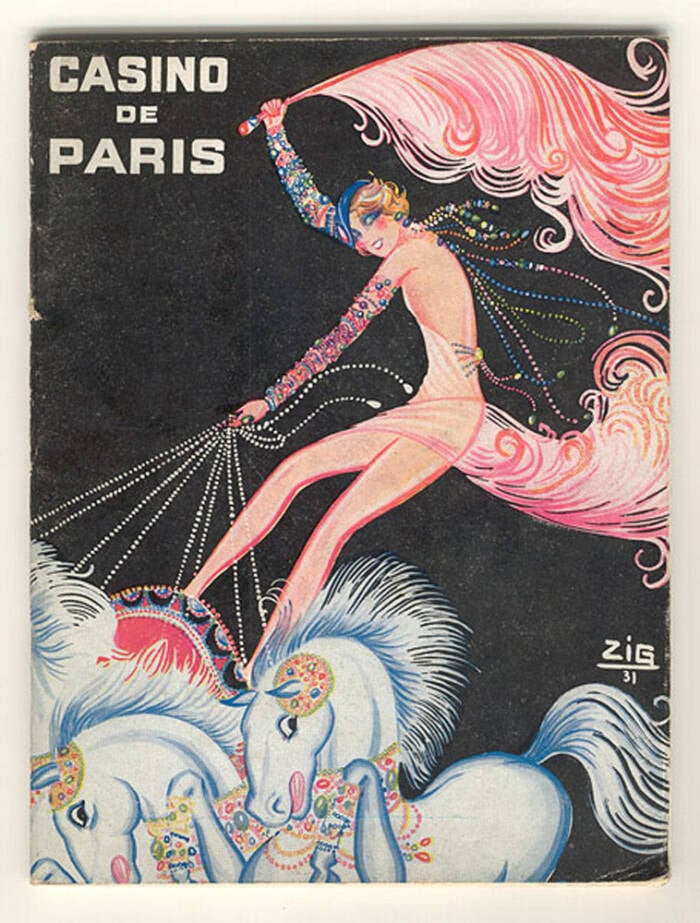 Flickr/Ohio State University
New York Public Library Digital Collections
Underwood Archives, Inc/Alamy Stock Photo
Underwood Archives, Inc/Alamy Stock Photo
SuperStock/Alamy Stock Photo
Pictorial Press Ltd/Alamy Stock Photo
Facebook/The Burlesque Hall of Fame
Trinity Mirror/Mirrorpix/Alamy Stock Photo
Edward Roth/Alamy Stock Photo
Facebook/El Ateneo Cantina Film Fest
Facebook/The Burlesque Hall of Fame
Facebook/The Burlesque Hall of Fame
Chronicle/Alamy Stock Photo
Facebook/The Burlesque Hall of Fame
Everett Collection, Inc./Alamy Stock Photo
Soon, burlesque dancers were pushing the limits of what was considered appropriate to Americans — and growing ever more famous as they did so. At a time when housewives found themselves mostly relegated to homemaking, the British group showed American women that they didn't have to stay in the kitchen. They had a place on the stage.
What Is Burlesque?
Burlesque began as an offshoot of commedia dell'arte, an early form of comedic Italian theater that emerged in the 15th century. It, too, consisted of bawdy takes on the politics of the time. Actors even satirized stories from Greek mythology.
By the 19th century, the art had transformed into the popular Victorian burlesque style. These shows began as short, one-act musical theater parodies of plays or operas. They were full of puns and featured women dancing in tights, but they were mildly risqué at worst.
Near the end of the century, they lengthened into performances with two or three acts. Many of the male roles were played by female burlesque dancers wearing breeches.
By the early 1890s, however, London had ditched burlesque shows for the new, more wholesome genre of the Edwardian musical comedy. But burlesque didn't die — it simply jumped continents.
How Burlesque Dancers Came To The U.S.
Credit for the first major burlesque show in America goes to Lydia Thompson, the ambitious entrepreneur behind the "British Blondes" dancing troupe. The women brought their musical extravaganza, Ixion, to New York City in 1868.
The burlesque dancers shocked American audiences, who weren't accustomed to seeing women play male roles. Thompson's show was so popular that it grossed $370,000 in its first season alone. That's the equivalent of $8 million today.
Needless to say, Americans were hooked on burlesque.
The Feb. 5, 1869 edition of The New York Times featured an article on the burlesque craze that began: "An epidemic, which the Board of Health is powerless to arrest, has seized upon New York and infects it in every part, counting its victims by the tens of thousands. It may be called the Mania for Burlesque."
The article continued:
"The distinguishing symptom of the epidemic is a singular and easily detected appearance of masses of light and golden hair on the stage of the afflicted theatre; after this symptom the spectator is appalled by observing a tendency in the patients to dispossess themselves of their clothing, and it requires the greatest exertion to keep anything on them."
Early American burlesque shows generally had three acts: short comedic sketches, vaudeville productions or acrobatic acts featuring male performers, and a chorus number or a parody of a play. The evening then typically ended with either an exotic dance or a wrestling match.
As time went on, however, burlesque shows — and burlesque dancers — became increasingly controversial. The dancing was soon the headlining act, and it grew ever more suggestive.
The Scandalous History Of Burlesque In America
In 1908, the brothers Abe, Billy, Herbert, and Morton Minsky opened Minsky's Burlesque, a specific type of show that soon grew to be synonymous with obscenity. According to the New York Daily News, Variety once reviewed Minsky's shows as the "cheapest dirt, dirtiest coochers, and no talent. Just rotten."
The brothers hired men to stand outside their theaters and shout things like, "Watch! Like a banana, watch her peel! Watch Gypsy Rose Lee take it off, right down to the fruit!" Their comedic skits boasted names like "Anatomy and Cleopatra" and "Julius Teaser," and their shows were often raided for breaking nudity laws.
When Minsky's moved to Broadway in 1931, New Yorkers complained that they'd brought "Coney Island to Times Square." Police were constantly raiding their 14 theaters, and eventually, the city's commissioner of licenses teamed up with Mayor Fiorello LaGuardia to refuse permits for their establishments.
In fact, it was largely the shows of the Minsky brothers that caused LaGuardia to vow to bring about "the end of incorporated filth" in the city and outlaw the word "burlesque" in any theater advertising. By the early 1940s, burlesque dancers were essentially kicked out of New York — but that didn't stop them from performing elsewhere.
Vintage Burlesque Dancers Who Skyrocketed To Fame
As the art of burlesque dancing evolved, standout stars worldwide brought their talents to the stage. Stunning choreography and elaborate costumes became the standard. Women of all different ethnicities found their spots in the burlesque world.
Eva Tanguay, billed as "The Queen of Vaudeville," reached the height of her popularity around 1904 — and stayed there for nearly 20 years. She sang suggestive songs with an average voice, but it was the enthusiasm and self-confidence with which she did so that made her a favorite.
Tanguay also appeared in movies. In fact, some say she was the first performer to truly achieve national celebrity status.
But perhaps the most famous burlesque dancer was Gypsy Rose Lee. She was best known for her signature slow stripteases. She danced for four years at Minsky's Burlesque in New York, then headed to California in 1937 to try her hand at acting. She found success in Hollywood as well, appearing in more than a dozen films.
Each successful performer had her own style and brought something unique to the genre. At a time when the public was strictly policing how women expressed their sexuality, burlesque dancers were thought to be engaging in radical behavior.
Unforgettable Moments In Burlesque History
One of the most famous moments in the history of burlesque was arguably Sally Rand's performance at the 1933 World's Fair in Chicago. Her arrival on horseback from a boat and her evocative fan dance ignited audiences.
And before burlesque was banned in New York, the wildly popular Broadway extravaganza that was the Ziegfeld Follies took the city by storm. The Jardin de Paris roof-top theater hosted the first Ziegfeld burlesque show in New York, which attracted notable performers like Josephine Baker, Louise Brooks, and Gilda Gray.
But perhaps the animated Jessica Rabbit's famously sultry performance in the 1988 film Who Framed Roger Rabbit? is responsible for introducing the art form to a new generation. Neo-Burlesque, the new wave of burlesque dancers, began picking up steam after the Blue Angel Exotic Cabaret opened in New York in 1993, per New York Magazine.
In addition, Neo-Burlesque made Dita Von Teese a star when she began performing on stage in the early 1990s. Today, there are many burlesque dancers who have large followings, like Perle Noire, Zelia Rose, and Frankie Fictitious. Each puts their own spin on the genre.
This is one popular art form that will always be able to hold a captive audience.
---
After learning about the history of burlesque dancers, check out these vintage photos of famous pinup models. Then, find out more about the secret life of pinup-girl-turned-recluse Bettie Page.