"He was so much more than this, so very much more, and we will remember him for all that he was — someone, not something."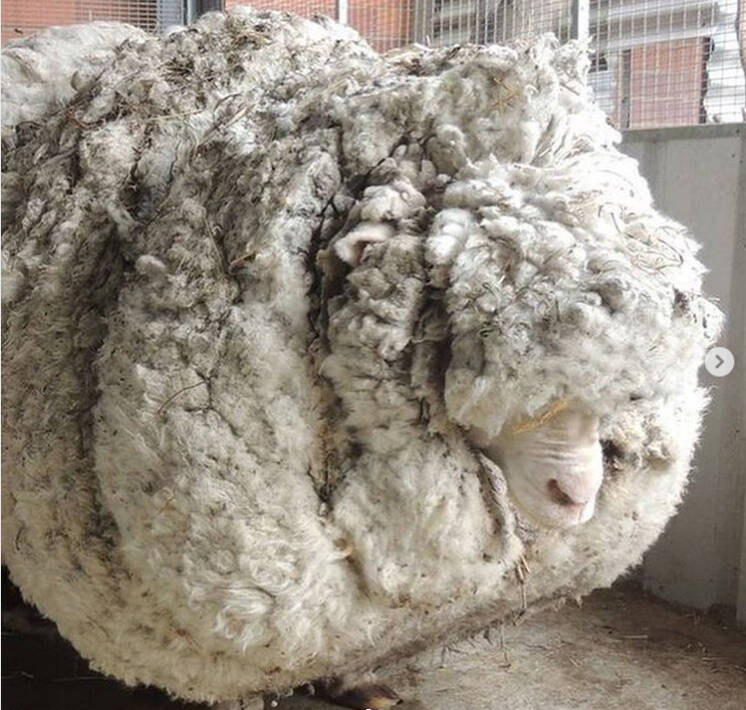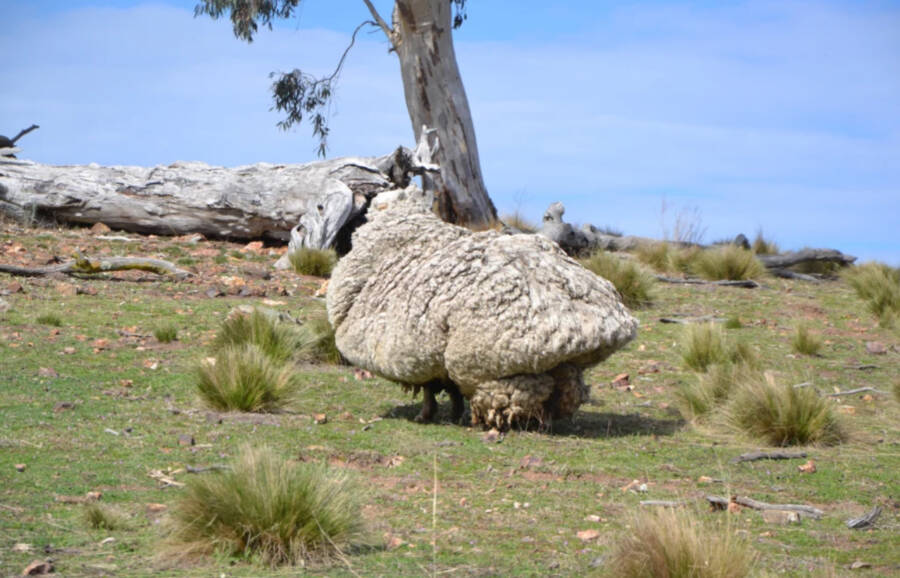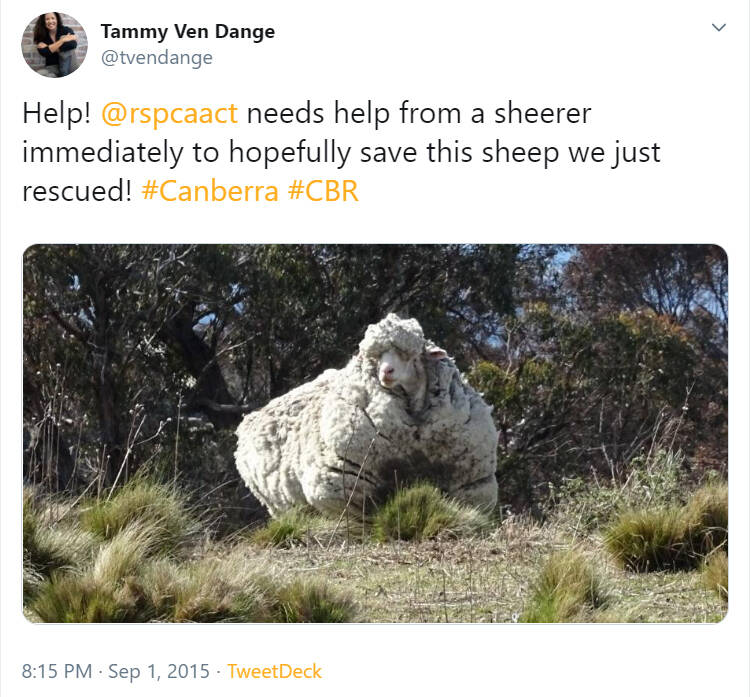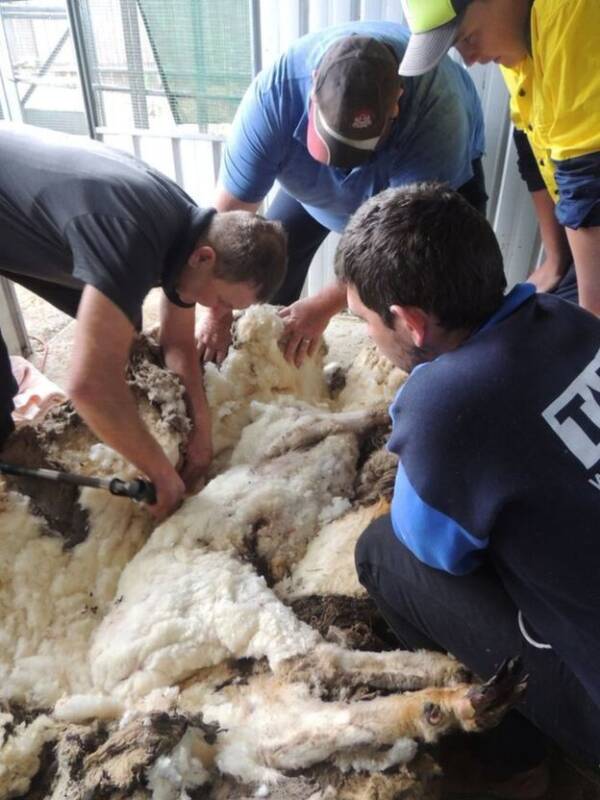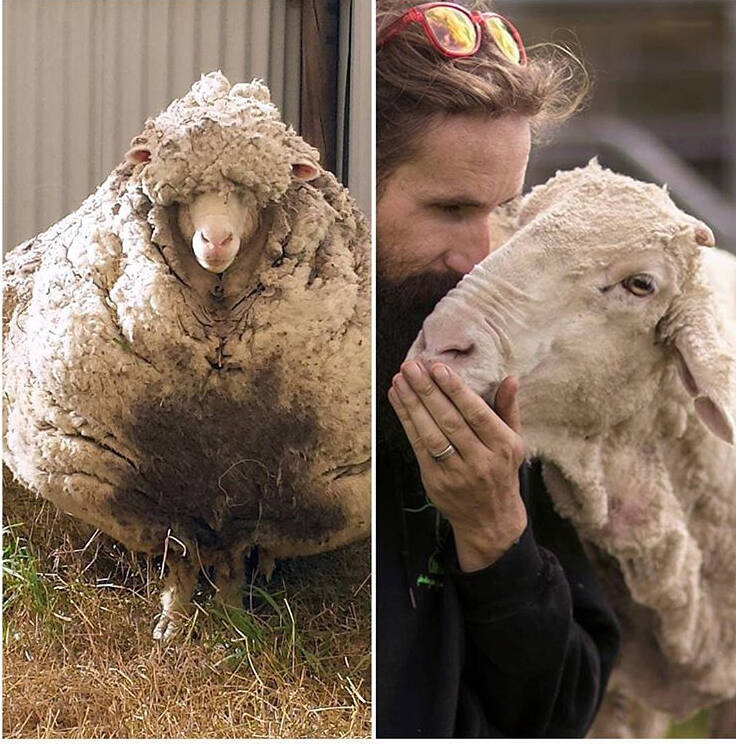 Little Oak Sanctuary/Instagram
Art and Archival/Instagram
Little Oak Sanctuary/Instagram
Little Oak Sanctuary/Instagram
Chris, the Australian sheep who made headlines for the record-breaking weight of his fleece, passed away from old age on October 22, 2019. He was about 10 years old. In his later life, he'd grown quite fond of his home, visitors, and head scratches.
He was found by his minders at the Little Oak Sanctuary on Tuesday morning. Sanctuary co-founder Kate Luke said, "He was a sanctuary favourite and he had a deep baritone noise and was always one of the first to arrive for food." In fact, they left to find Chris when he failed to arrive for breakfast on Tuesday.
Luke went on to say that Chris has been "really happy and healthy recently. His death came out of the blue."
Chris the sheep rose to fame in 2015 as the unofficial record holder as the world's wooliest. But reaching this record is not something he did intentionally. Chris's naturally fluffy nature simply went unchecked as he roamed free in the Canberra wilderness.
It is believed that he was separated from his pack for about five to six years prior to his discovery.
Early Life: The Wilderness Years
To know Chris's story is to bear witness to his "shear" will of survival. It was in 2015 that Sue Dowling was walking along the Centenary Trail at Mulligans Flat Woodland Sanctuary. She spotted a sheep so large that she knew he must have needed help. She would end up being Chris's savior.
The extra weight of his fleece had put quite a strain on Chris, who was named after an episode of the British TV show Father Ted. His hooves were damaged, and his legs suffered from carrying about 90 extra pounds of wool. However, he was still mobile — though just barely — and making the best of his situation by munching grass around Mulligans Flat.
Dowling went to the RSPCA (Royal Society for the Prevention of Cruelty to Animals) for help. Workers rescued Chris on September 2, 2015.
Having as much wool as Chris did is a dangerous prospect, especially for a sheep in the wild. It can greatly affect their ability to escape predators and can cause skin infections. Chris was a very lucky sheep because he had people who cared enough about his welfare to help him.
After Chris The Sheep's Rescue
The RSPCA found a volunteer to free Chris from his entrapment of excessive fleece. It was none other than Australian champion sheep shearer Ian Elkins. He carefully sedated Chris and took 42 minutes to remove the 18-inch fleece, which weighed nearly 90 pounds. The Guinness Book of World Records later confirmed the record-breaking amount of wool.
His newly removed wool was reportedly worth about $413 at current prices — but life in the Australian wild rendered it unfit for use in the industry. But it was no matter; Chris was finally free from his oppressive wooly prison.
Sure, he had to adjust from being a 187-pound sheep to a 97-pound one in virtually an hour's time, as well as adjust to a new life in captivity. (He'd spent little — if any — time around humans before the RSPCA brought him in.) However, Chris took everything in stride and later warmed up to his caretakers and visitors at the sanctuary.
Chris's Legacy
Chris the sheep was given a new lease on life in his later years. Once all of his trademark fleece was gone, he became known for his kind eyes.
"We are heartbroken at the loss of this sweet, wise, friendly soul. Chris is known as the world record holder for having grown the heaviest fleece on record," the sanctuary said in a Facebook post. "He was so much more than this, so very much more, and we will remember him for all that he was -- someone, not something."
Chris's legacy lives on as the subject of a children's book by the RSPCA, The Misadventures of Chris the Sheep. Chris also left behind his giant shell of shorn wool, which now lies inside the National Museum of Australia.
Museum curator Dr. Martha Sear said, "Chris left an imprint on me as he has on others, and his story touches your heart."
---
Next, read about the giant cow named Knickers that was spared at the slaughterhouse. Then find out about Hope, a brave orangutan who survived a brutal attack that left her blind.