Racist, sexist, bizarre, and just plain false, these Donald Trump quotes come straight from America's President.
Donald Trump might be best known for saying "You're fired," but since he's just announced–again–that he's running for President of the United States, the world has been reminded of another Trump trait: his unique ability to churn out sentences that are guaranteed to make any thinking person cringe.
Racist, sexist, bizarre, and just plain obscene, these Donald Trump quotes come straight from the mouth of America's Republican presidential candidate: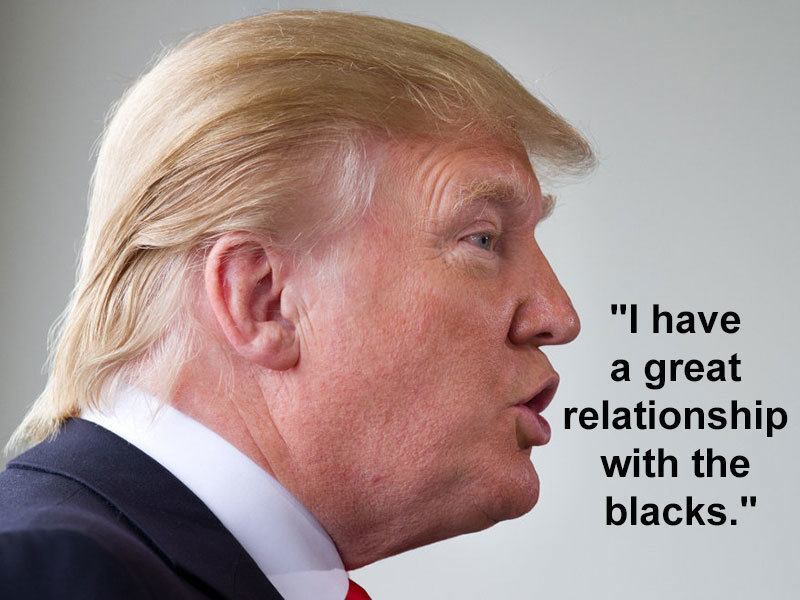 "I have a great relationship with the blacks."
---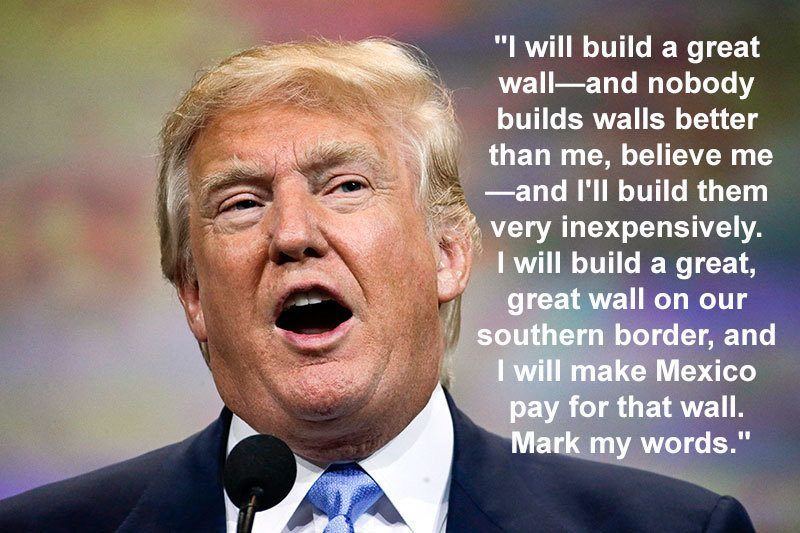 "I will build a great wall--and nobody builds walls better than me, believe me--and I'll build them very inexpensively. I will build a great, great wall on our southern border, and I will make Mexico pay for that wall. Mark my words."
---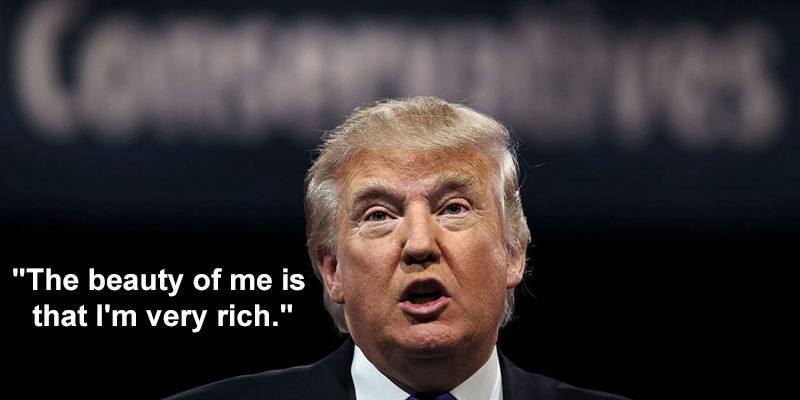 "The beauty of me is that I'm very rich."
---
"It's freezing and snowing in New York--we need global warming!"
---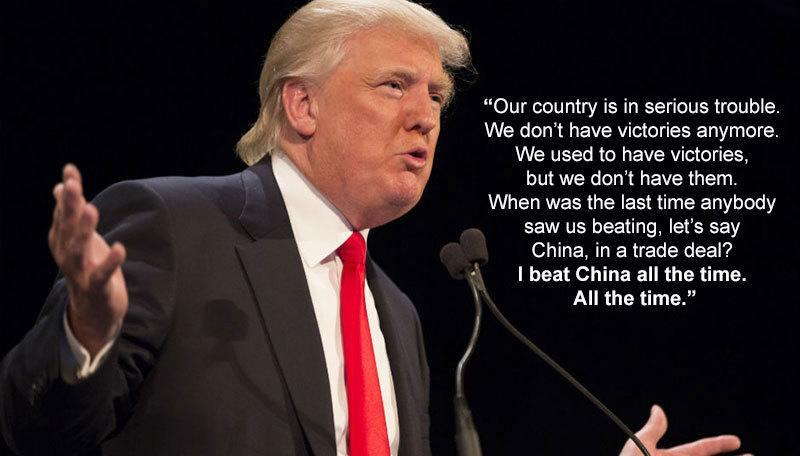 "Our country is in serious trouble. We don't have any victories anymore. We used to have victories, but we don't have them. When was the last time anybody saw us beating, let's say China, in a trade deal? I beat China all the time. All the time."
---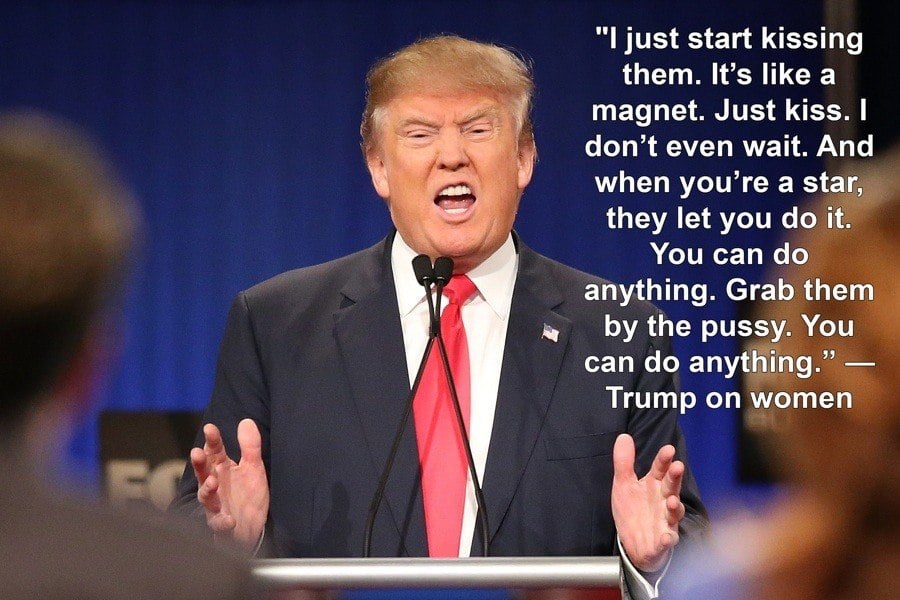 ---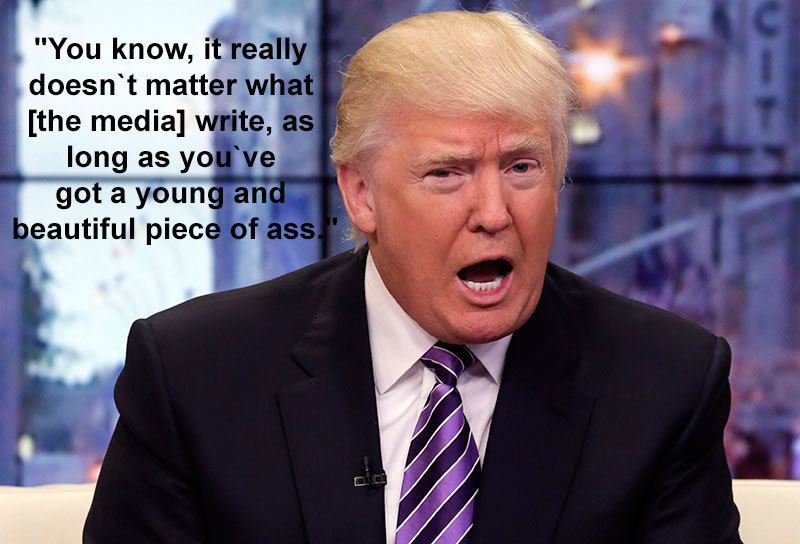 "You know, it really doesn't matter what the media write, as long as you've got a young and beautiful piece of ass."
---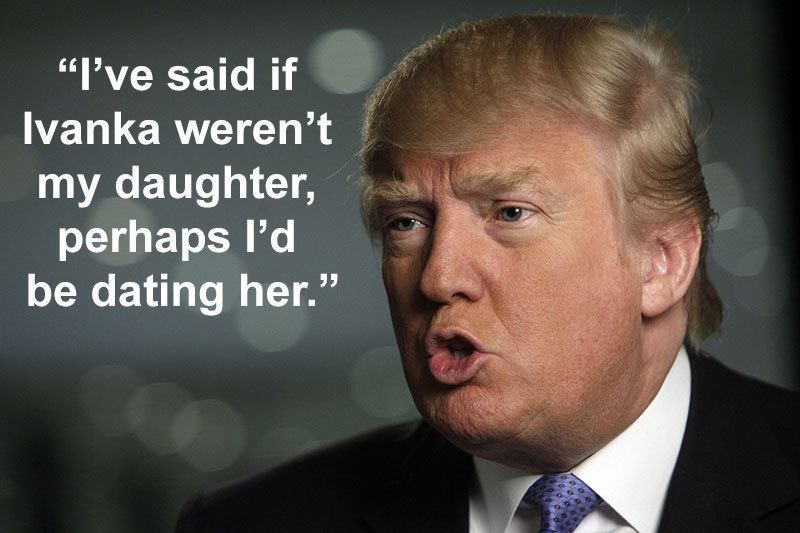 "I've said if Ivanka weren't my daughter, perhaps I'd be dating her."
---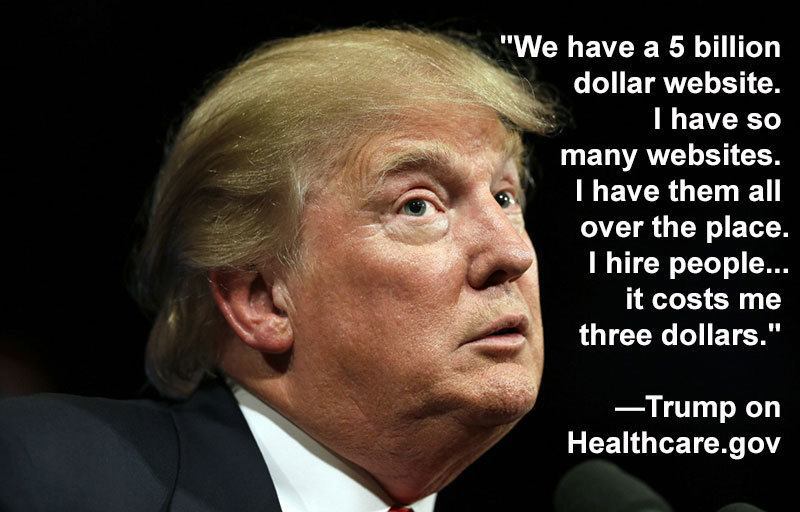 "We have a 5 billion dollar website. I have so many websites. I have them all over the place... I hire people... it costs me three dollars."
---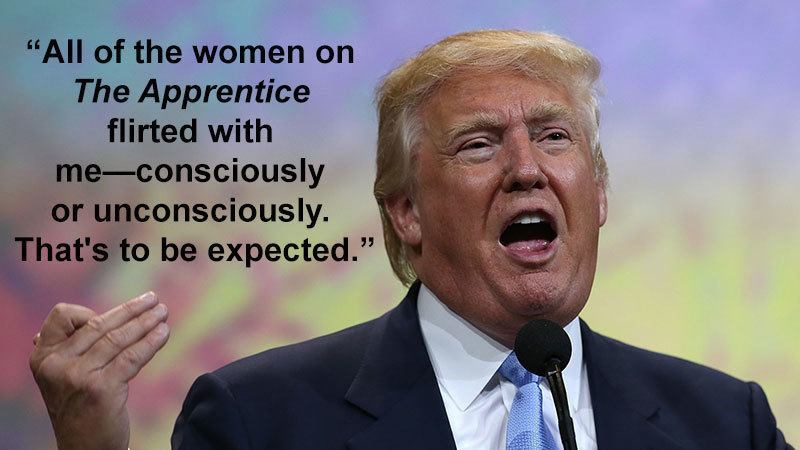 "All of the women on The Apprentice flirted with me--consciously or unconsciously. That's to be expected."
---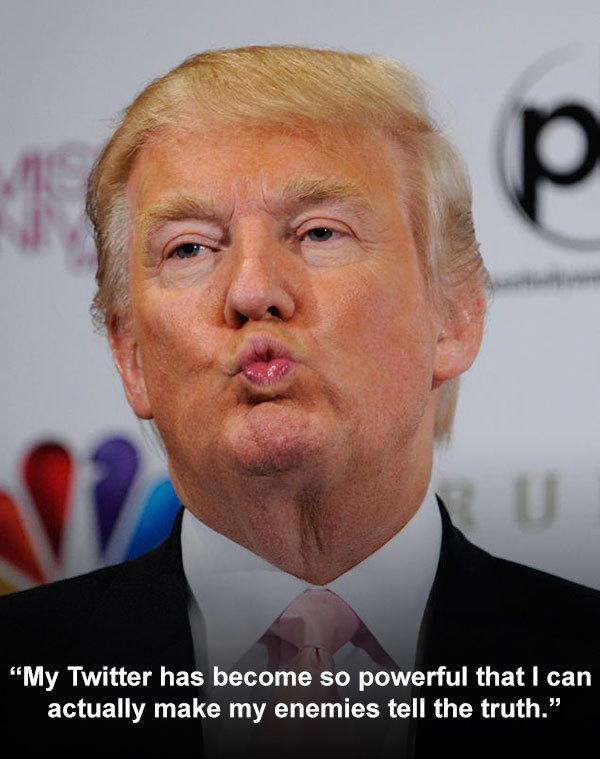 "My Twitter has become so powerful that I can actually make my enemies tell the truth."
---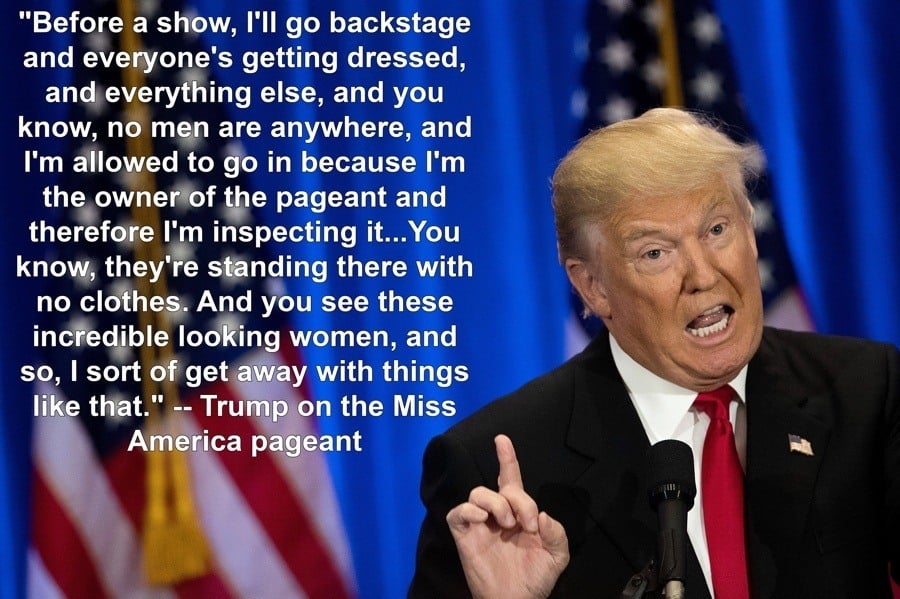 Drew Angerer/Getty Images
---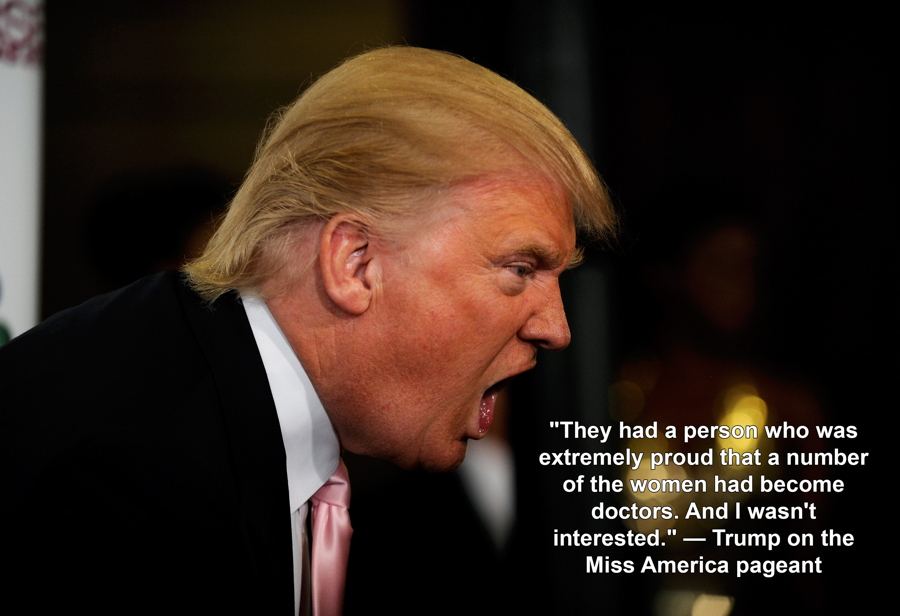 David Becker/Getty Images
---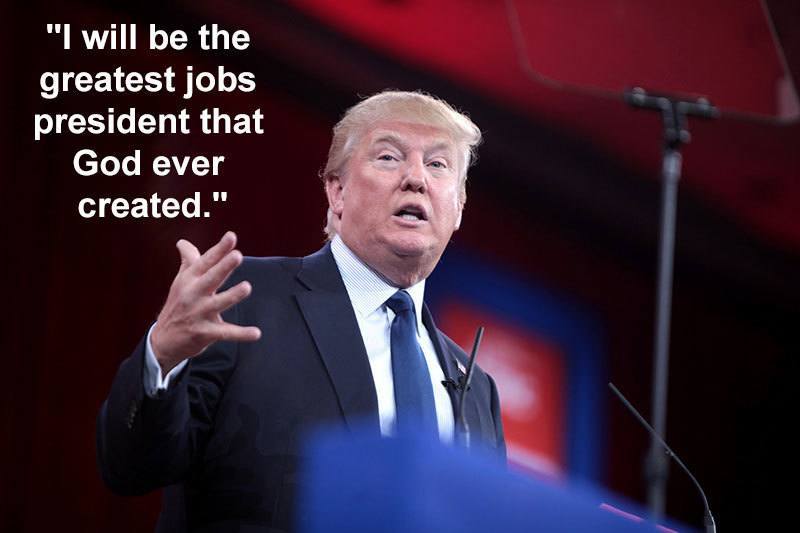 "I will be the greatest jobs president that God ever created."
---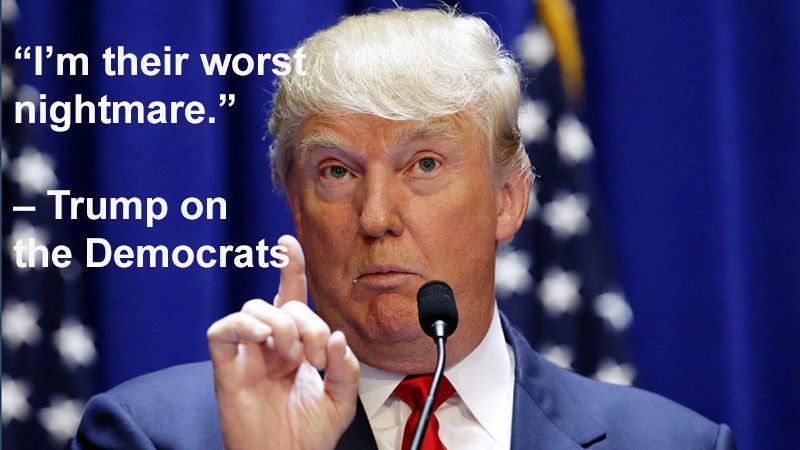 "I'm their worst nightmare."
---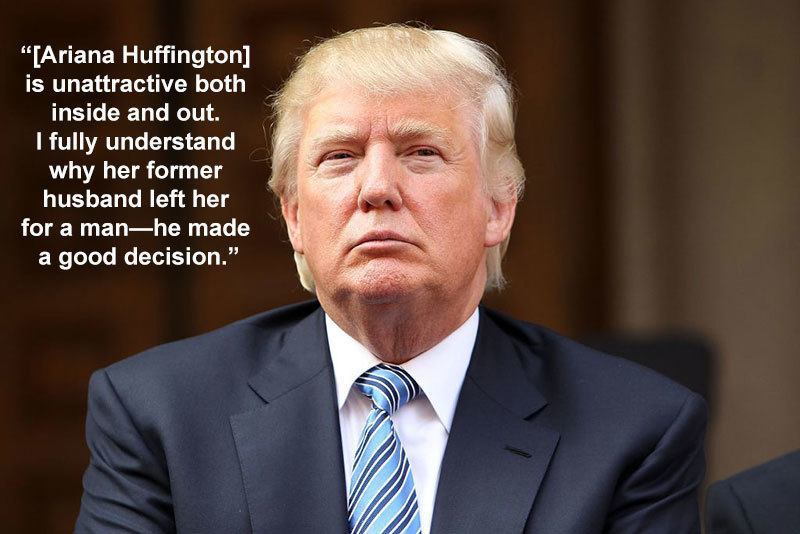 "Ariana Huffington is unattractive both inside and out. I fully understand why her former husband left her for a man--he made a good decision."
---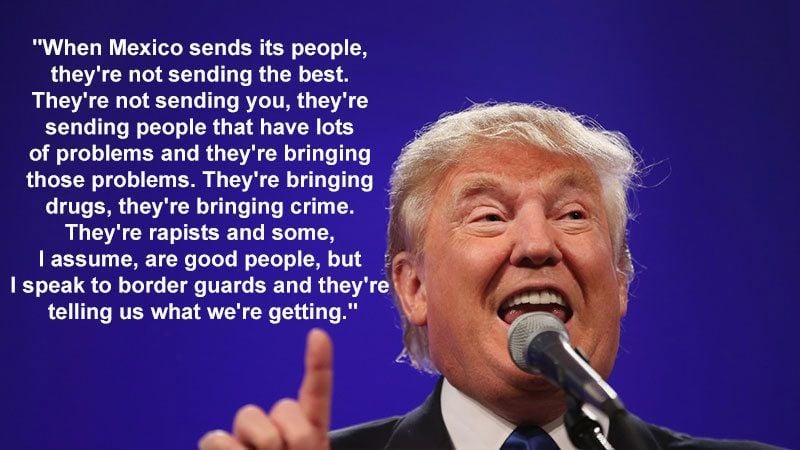 "When Mexico sends its people, they're not sending the best. They're not sending you, they're sending people that have lots of problems and they're bringing those problems. They're bringing drugs, they're bringing crime. They're rapists and some, I assume, are good people, but I speak to border guards and they're telling us what we're getting."
---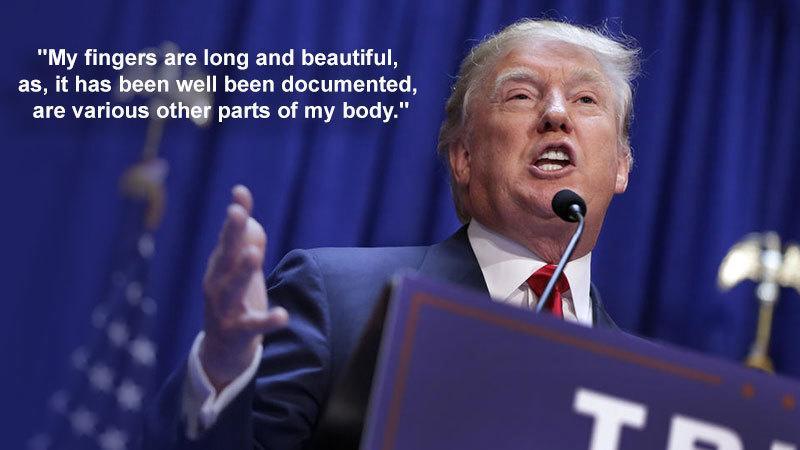 "My fingers are long and beautiful, as, it has been well documented, are various other parts of my body."
---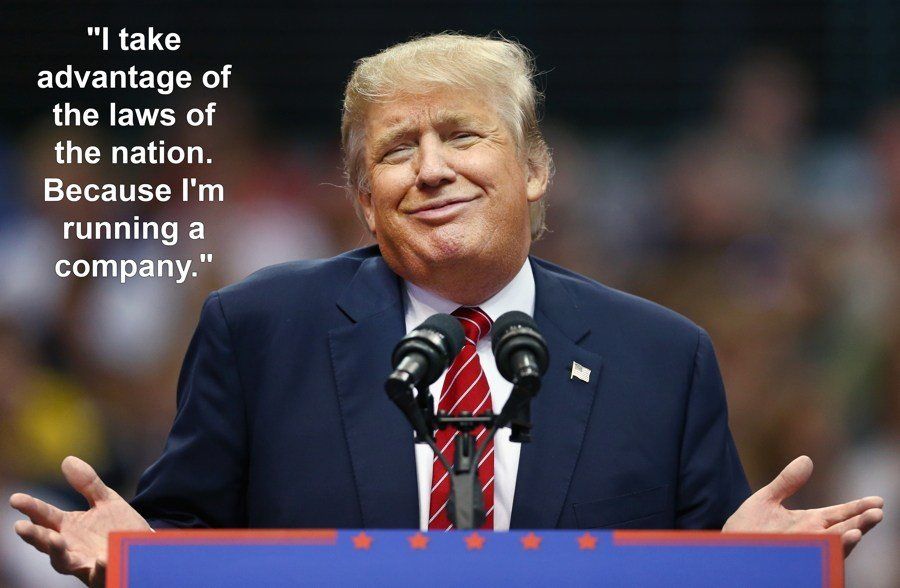 Tom Pennington/Getty Images
---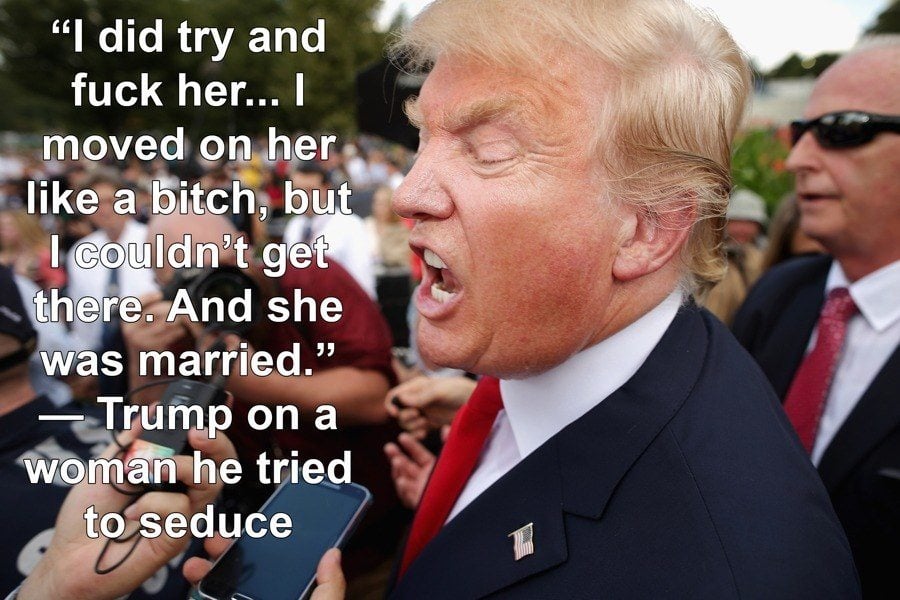 Chip Somodevilla/Getty Images
---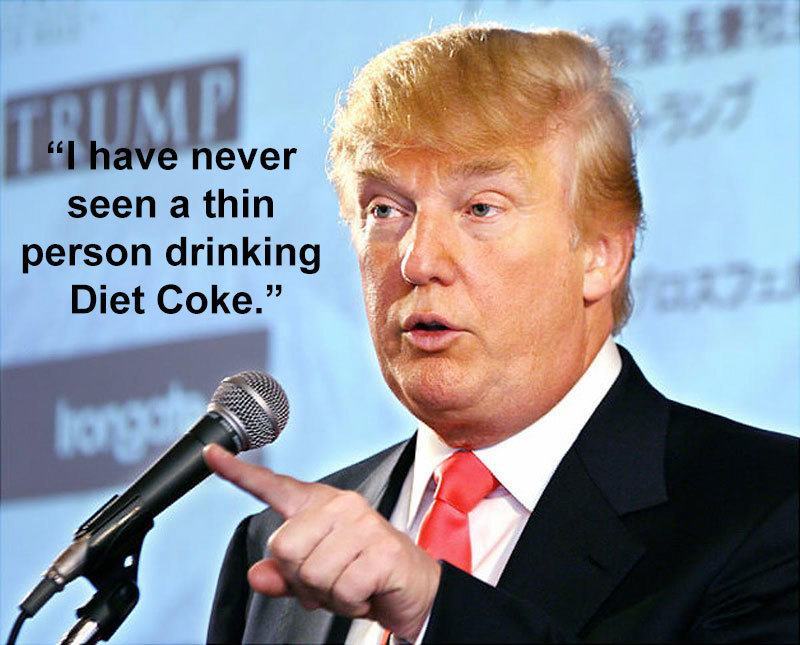 "I Have never seen a thin person drinking Diet Coke."
---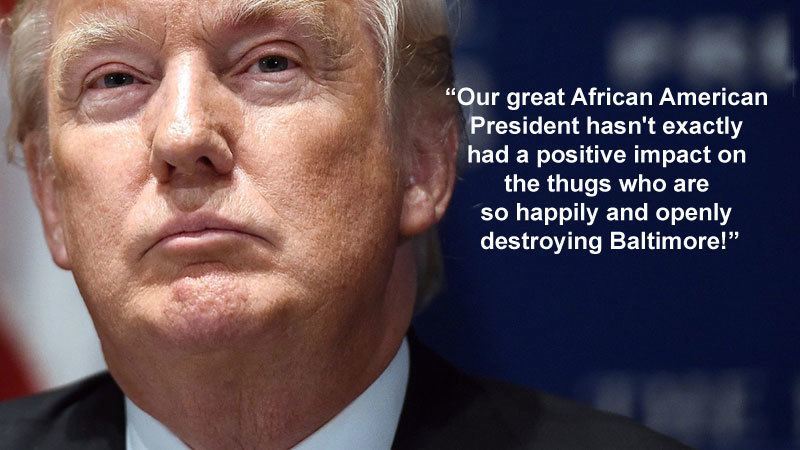 "Our great African-American President hasn't exactly had a positive impact on the thugs who are so happily and openly destroying Baltimore!"
---
"I think the only difference between me and the other candidates is that I'm more honest and my women are more beautiful."
---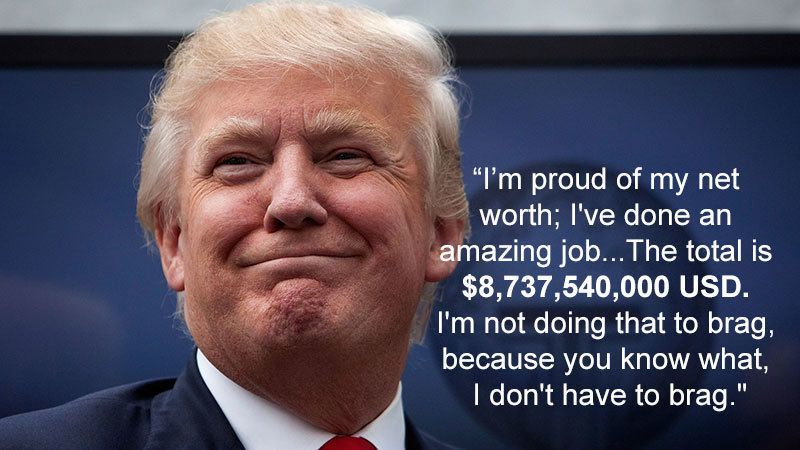 "I'm proud of my net worth; I've done an amazing job...The total is $8,737,540,000 USD. I'm not doing that to brag, because you know what, I don't have to brag."
---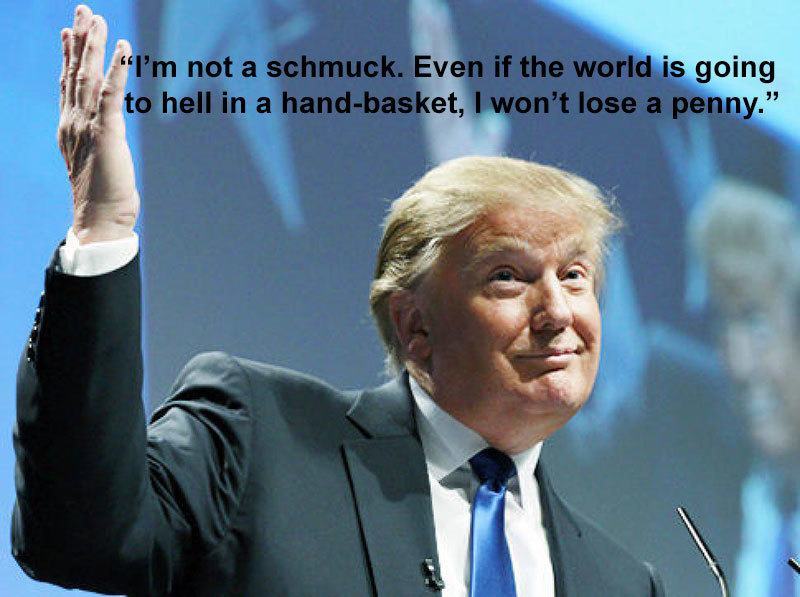 "I'm not a schmuck. Even if the world is going to hell in a hand-basket, I won't lose a penny."
---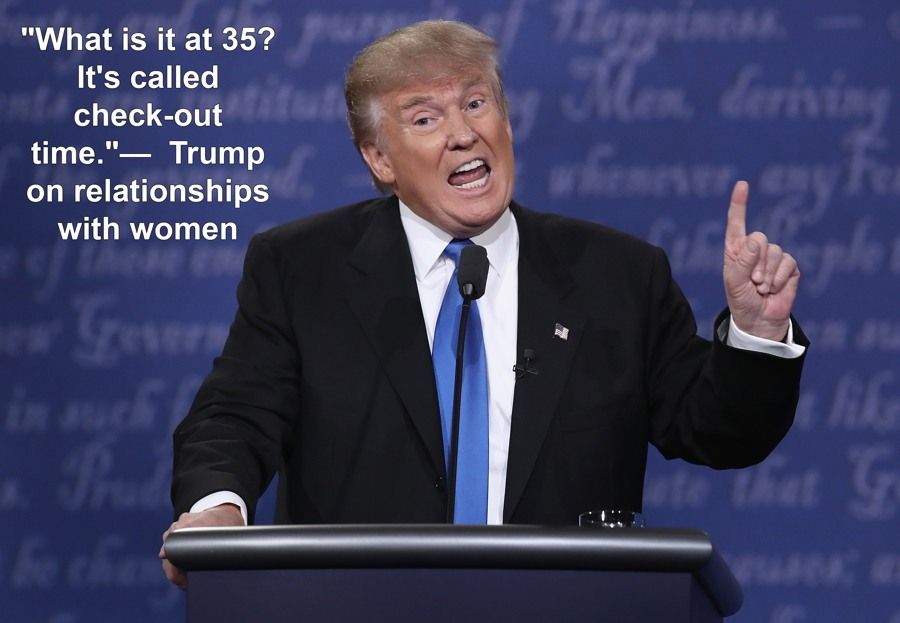 ---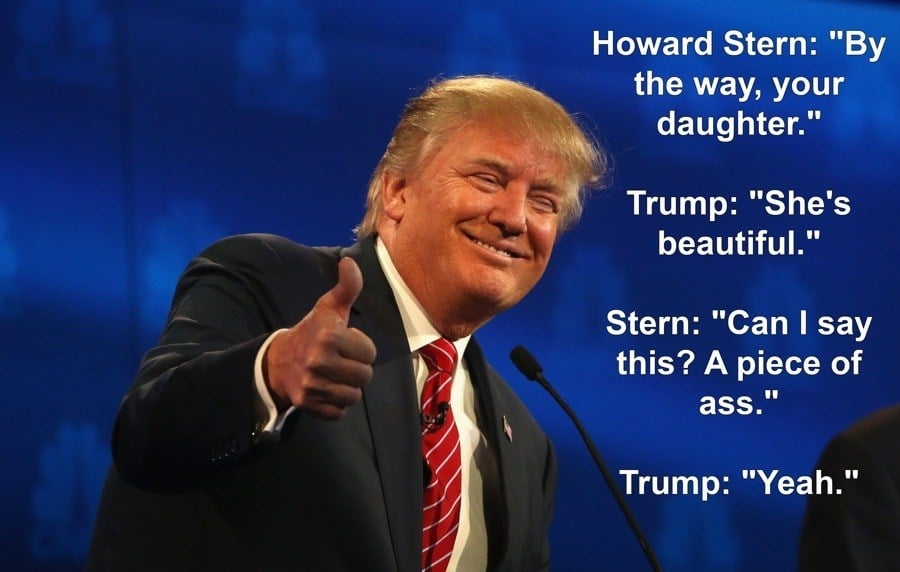 Justin Sullivan/Getty Images
---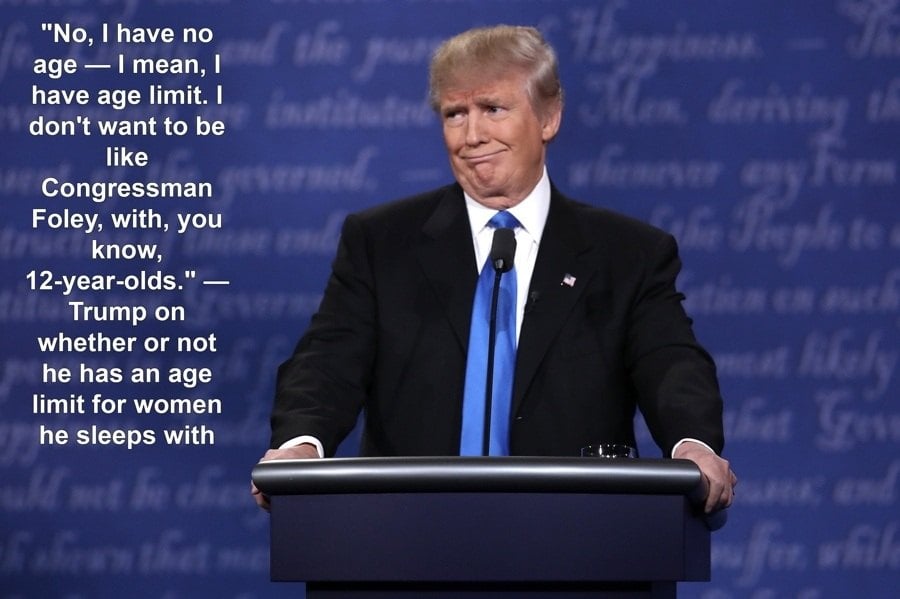 ---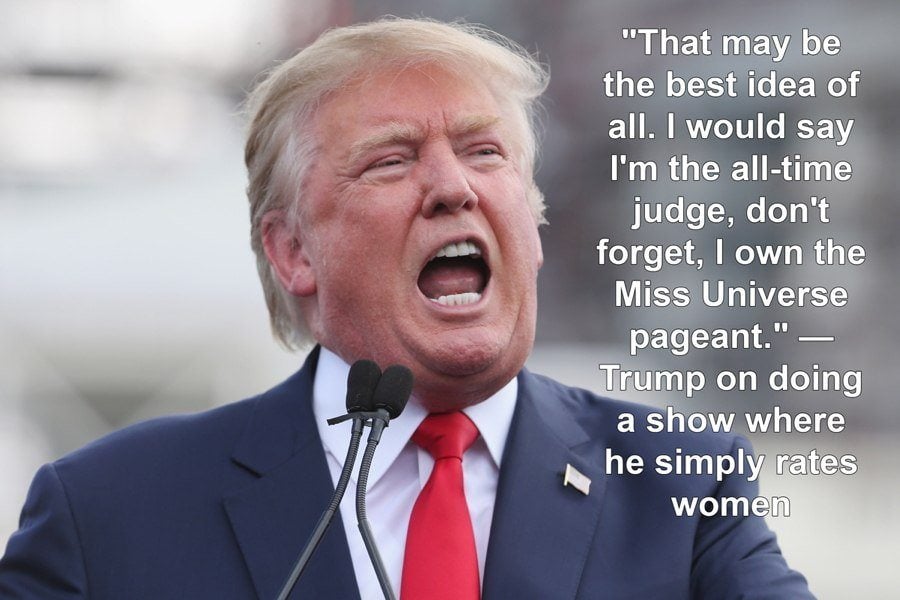 Chip Somodevilla/Getty Images
---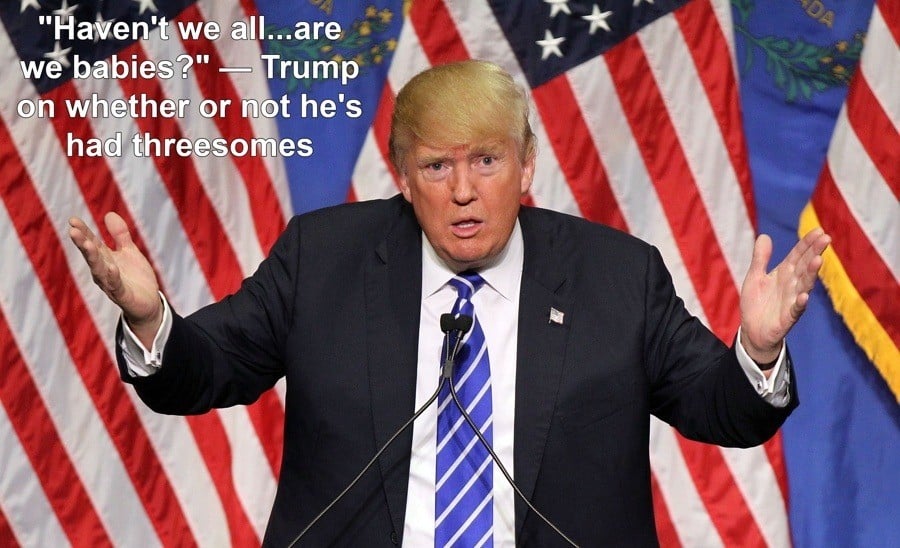 Isaac Brekken/Getty Images
---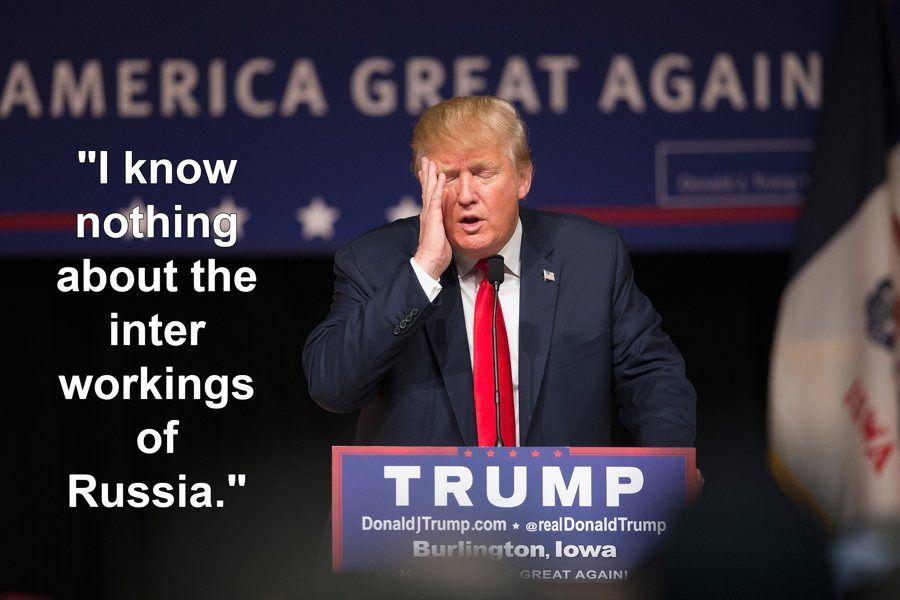 ---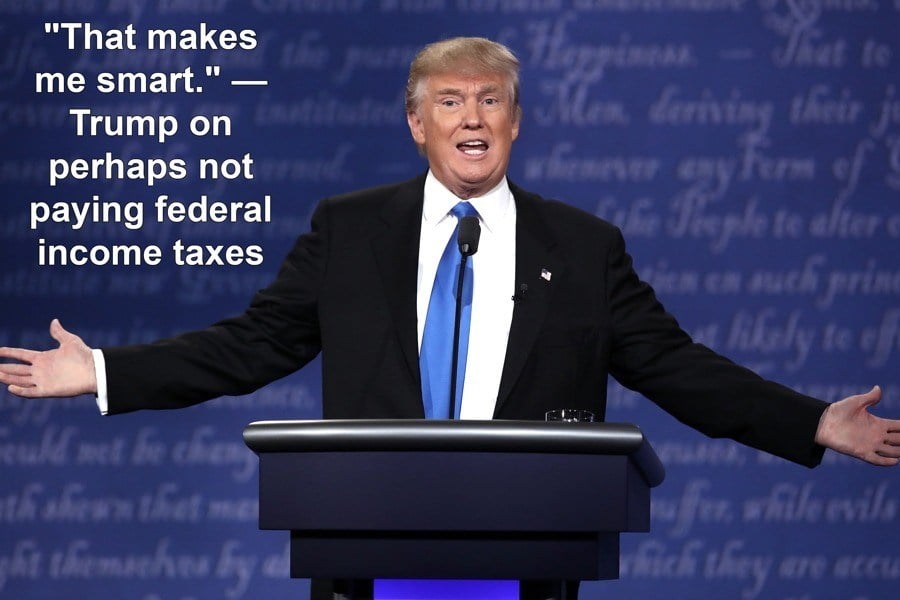 ---
For more crazy Donald Trump quotes, check out his full Presidential announcement speech. According to a leaked casting email, Trump offered actors $50 each to cheer him on as he made his campaign kick-off speech:
---
And if you enjoyed these absurd Donald Trump quotes, check out our other posts on interesting quotes and forty-five of the best insults in human history.