With bobbed hair and short skirts, the hard-drinking flappers of the 1920s definied the Jazz Age — and changed American culture forever.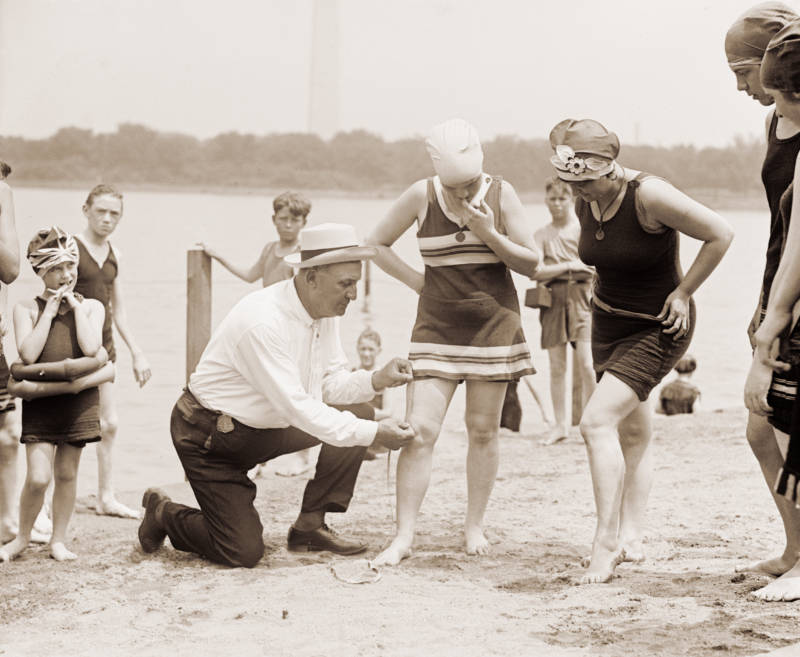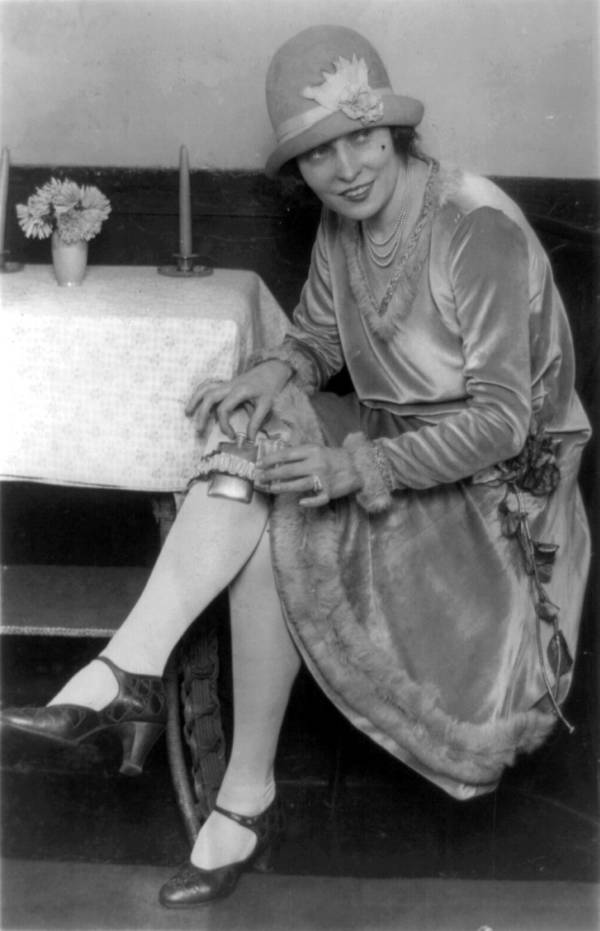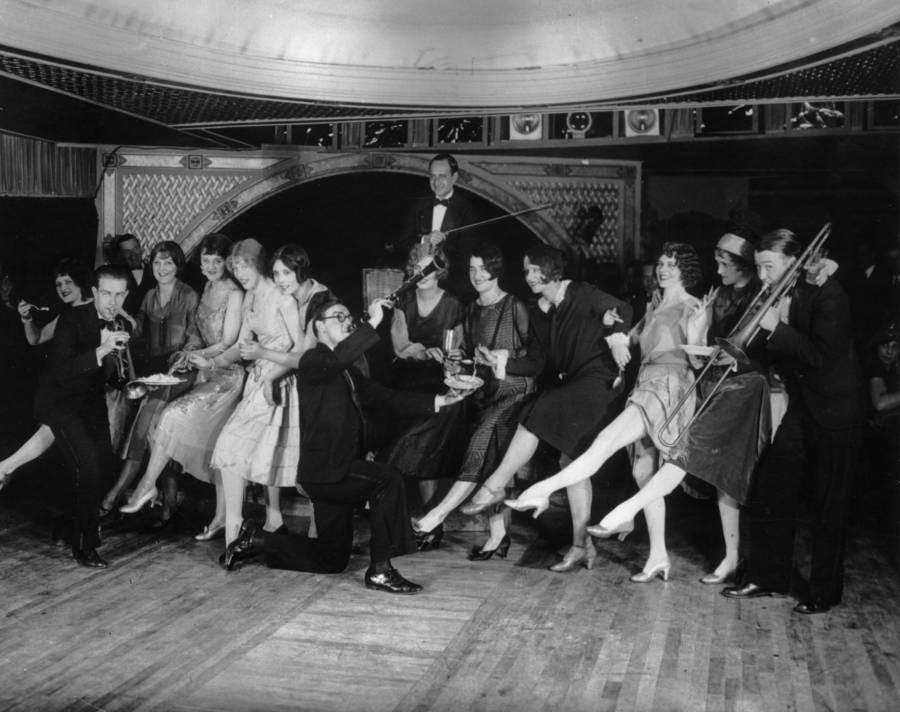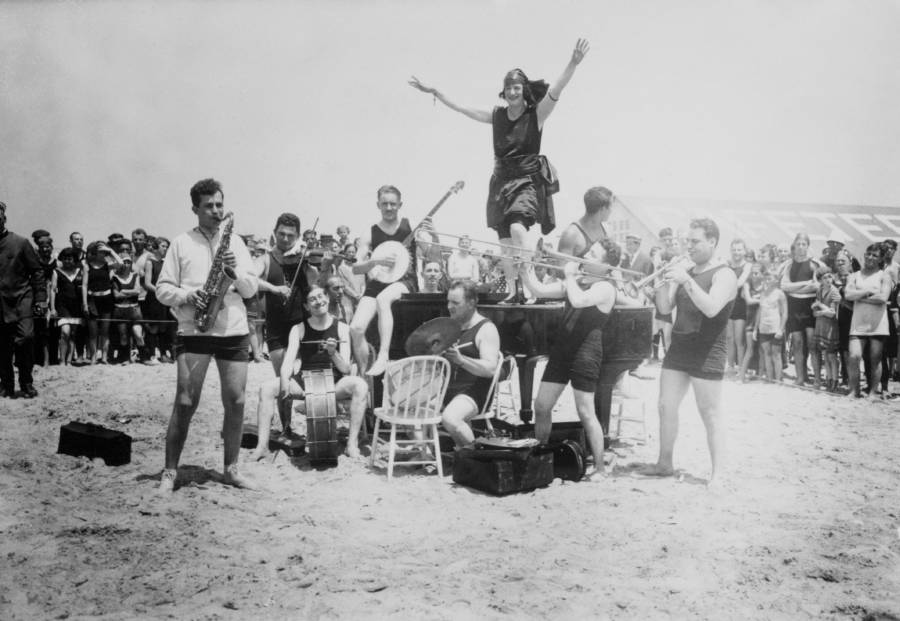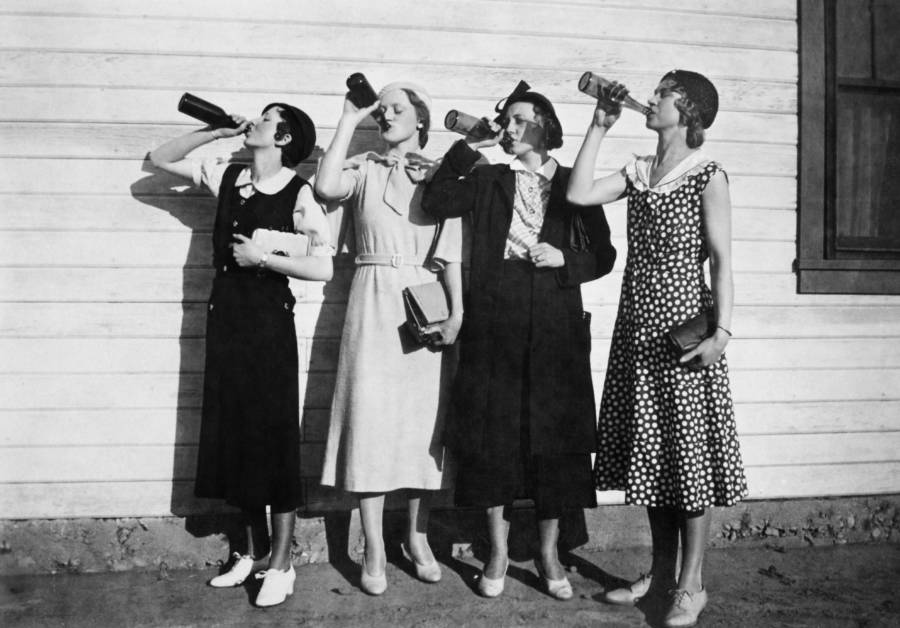 GraphicaArtis/Getty Images
Historic American Buildings Survey/Wikimedia Commons
Hulton Archive/Getty Images
Kirn Vintage Stock/Corbis via Getty Images
Kirn Vintage Stock/Corbis via Getty Images
Keystone-France/Gamma-Keystone via Getty Images
Kirn Vintage Stock/Corbis via Getty Images
National Photo Company/Library of Congress/Corbis/VCG via Getty Images
Puttnam /Topical Press Agency/Getty Images
Hulton Archive/Getty Images
Underwood Archives/Getty Images
Chicago Sun-Times/Chicago Daily News collection/Chicago History Museum/Getty Images
Kirn Vintage Stock/Corbis via Getty Images
Kirn Vintage Stock/Corbis via Getty Images
General Photographic Agency/Getty Images
American Stock/Getty Images
Library Of Congress/Getty Images
Hulton Archive/Getty Images
Charles Sheeler/Conde Nast via Getty Images
Edward Steichen/Condé Nast via Getty Images
KA Atwell/American Stock/Hulton Archive/Getty Images
Chicago History Museum/Getty Images
The Roaring Twenties was a time like no other in American history. World War I was over and the country was still blissfully unaware that the worst economic disaster in its history was looming. Prohibition caused thousands of speakeasies to pop up around the country and young flappers danced the night away in jazz clubs.
These flappers were young, carefree women who relished their newfound freedom — and, in many ways, served as a fitting representation of their carefree era. They lopped off their long locks into short, bobbed haircuts. Dress hemlines flirted with shorter lengths above the knee, and high heels stomped the Charleston all night long.
Beyond their impact on fashion, these free-spirited young women also quickly made a lasting impact on American society and culture. Nearly 100 years later, the legacy of the flappers remains strong — even if relatively few of us understand the full weight of that legacy.
Women's Liberation And The Rise Of The Flappers
A perfect storm of factors — cultural, political, and social — combined over the course of a few short years in order to give rise to the flappers.
First, both the 1918 Spanish Influenza pandemic and World War I had just ravaged the world and killed a combined total of nearly 100 million people. The world thus remembered that time was fleeting and life should be lived to the fullest.
Meanwhile, some of the earliest forms of feminism began to take shape in early 1920s America. The 19th Amendment passed in August 1920, giving women the right to vote. Then the first proposal of the Equal Rights Amendment in 1923 inspired a power in women that was not present before.
Women also benefitted from the growing popularity of the automobile, which allowed them even more independence. At the same time, birth control became more widely available — thanks to the efforts of people like Margaret Sanger.
The American workforce also saw an influx of women as countless numbers of men were called upon to fight during World War I. Women picked up the jobs they left behind, earning good incomes. And when the men returned from the war, many women weren't so keen on giving up their newfound income and independence.
The places where women could exercise their independence and spend their income were the speakeasies made possible by the beginning of Prohibition in 1920. These illegal bars became the playgrounds of the flappers and the place where their lifestyles and fashions would become famous.
Flapper Fashion
Those who embraced the flapper epithet proudly made a clear impact on pop culture, particularly when it came to their inimitable Jazz Age fashions.
Typically they wore their hair in a short bobbed style, eschewing the long flowing locks donned by the Victorian generation. Corsets were also out while straight, loose dresses with scooped necklines highlighted their décolletage. For a night out, high heels along with dramatic makeup completed the look.
Even nearly a century later, this style remains iconic, as countless theme parties and Halloween costumes undoubtedly prove.
Culture And Lifestyle
In addition to their bold new fashion choices, the lifestyle and culture of the flappers were unlike anything the previous generations had ever seen. Disregarding the old-school, strict Victorian morals of their parents, flappers participated in a culture that their elders generally did not approve of.
The free-spirited flapper drank illegal alcohol, smoked cigarettes, and had sex – just like the men did. They were regarded as wild, boisterous, and completely disgraceful by the older generation.
They exercised their sexual freedom by participating in petting parties, which were large parties where women and men would gather solely to make out. These parties were especially popular on college campuses at the time.
Mostly, though, flappers are known for dancing the night away and doing the Charleston. In addition to speakeasies, they frequented vaudeville theaters and jazz clubs, which were also on the rise during the 1920s.
There was no shortage of places where the flappers could go to exercise their freedom — and there was no shortage of iconic flappers who made their particular mark on the culture.
Iconic Figures Of The Flapper Era
Like any movement, the flapper era had a group of leaders and stars at the forefront, from writers to models to actresses. Author F. Scott Fitzgerald was credited by many at the time with first fostering the flapper movement due to his debut novel This Side of Paradise and his follow-up Flappers and Philosophers in 1920.
His wife Zelda is often thought of as the perfect example of a flapper. Stylish, bold, and free-spirited — she served as the muse for many of her husband's iconic stories.
Meanwhile, silent film actress Clara Bow was nicknamed the "It Girl" of the 1920s (in reference to her 1927 film It) and is considered to be Hollywood's first sex symbol. An amalgam of an ingenue and femme fatale, she was the quintessential onscreen flapper.
Other actresses such as Barbara Stanwyck, Colleen Moore, Louise Brooks, and Joan Crawford also began to gain popularity in the 1920s. Their real-life, red carpet style was likewise synonymous with that of the flappers — and the world couldn't help but take notice.
Fall From Grace
But, soon enough, the flappers' fall happened as quickly as their rise.
Their lifestyle was fun, carefree, and often overindulgent. And when the stock market crashed in October 1929 — and the United States plunged into financial ruin — so too, did the flappers.
The Great Depression changed everything. Financial hardship affected nearly every single family in the United States. Not only could almost no one afford the flapper lifestyle any longer, but its carelessness seemed drastically out of touch with the harsh new economic realities.
But even though the flappers only got one short decade to shine, they had a profound and lasting impact on American culture and history.
---
Now that you've finished learning all about the Jazz Age flappers, explore the decade even further with this amazing photographic tour of New York City in the 1920s. After that, check out the 1920s phenomenon known as the Ziegfeld Follies.